Top Tips to Help You Pass the Life in the UK Test
The Life in the UK Test, also known as the British Citizenship Test, is one of the mandatory requirements to settle in the UK. It is aimed to test your knowledge of British culture, history and geography, as well as your commitment to living in the UK.
Pass your Life in the UK test with confidence and take the first step towards your British citizenship. Contact us today on 0333 305 9375 for more information about the services that we provide.
What is the Life in the UK Test?
The Life in the UK Test is a computer-based, multiple-choice exam, and it includes 24 questions. To pass the test, you must score 75% or more. In other words, you need to answer at least 18 questions correctly to receive a Pass Notification letter. This is going to be attached to your citizenship or settlement application to prove your eligibility.
Differently, if you fail the test, you must wait at least 7 days before you can retake it. Nevertheless, you can keep trying the test as many times as you need to.
Who needs to take the Life in the UK Test?
Although it is often indicated as the British Citizenship Test, this exam is mandatory for anyone who wishes to settle in the UK.
You need to take the Life in the UK Test if you are applying for:
Indefinite Leave to Remain (ILR) in the UK after 5 or 10 years of lawful residence in the country;
Legal residence in the UK as the spouse or the dependant of a British citizen or settled person;
British Citizenship and Naturalisation.
How to book the Life in the UK Test?
The British Citizenship Test must be booked and passed before you submit your settlement status application. It costs £50, and you can reserve your place through the official tool that can be found on the government website.
Although there are over 30 accredited test centres in the UK, you can select only one of the five closest to where you live. If you book your place in a centre that does not meet this requirement, you will not be allowed to sit the test.
To book your test online, you will need an accepted form of ID. This can be either your passport, your EU identity card or your Biometric Residence Permit.
It must be noted that the Life in the UK Test fee is non-refundable. If you fail, arrive late or are not allowed to sit the exam because you cannot prove your identity, you will not be entitled to a refund.
Who is exempt from the Life in the UK Test?
Based on the Home Office's guidelines, you can benefit from a Life in the UK Test exemption if you:
Are under the age of 18 or over the age of 65;
Have already passed it (for example, if you already hold ILR in the UK and you are now applying for British citizenship);
Have a long-term physical or mental condition for which you can provide a confirmation letter from a doctor.
If you have a disability that does not exempt you from sitting the test, but you still need to receive assistance, you can make any special request when booking your exam.
How to prepare for the Life in the UK Test?
You have 45 minutes to answer 24 questions. These are randomly generated on the day of the test based on the information contained in the official British Citizenship Handbook.
Do not forget to bring with you the same ID that you used to book it. A proof of your address dated within three months of the days of your assessment is also required.
How to pass the Life in the UK Test?
Practise makes perfect
One of the most effective tools to practising questions for the Life in the UK Test is to use the official handbook approved by the Home Office.
Nevertheless, study materials are widely available online, and they provide a valuable preparation resource. Furthermore, you can also download one of the several apps for smartphones and tablets that allow you to practise with mock tests in your spare time.
It is advisable to try several mock tests prior to seat your exam. This will help you memorise names, dates and numbers, as well as boost your confidence as you gain knowledge of British history and customs.
Be on time
If you fail to arrive on time on the day of your test, you will not be allowed to sit the exam. On the other hand, you are not allowed to leave the test centre until you receive either your pass or fail notification.
As a general rule, you should allow at least two hours for the entire process. This includes the verification of participants' IDs, sitting the test, awaiting the results and finally receiving your certificate.
Do not forget your documents
You will be allowed to sit the test only after your identity has been confirmed. The following are accepted forms of identification that you can bring to your exam:
Your passport (it can be out of date);
You EU identity card;
Your Biometric Residence Permit;
Your UK photocard driving licence (full or provisional)
Do not forget that you will also need a recent proof of address. If you fail to present one of these documents, you will not be able to take the test, and you will not receive a refund for your paid fees.
Life in the UK Test strategies
Read the entire question. Although some items are directly taken from the official handbook and mock tests, they are randomly generated when you log into the system at the test centre. Make sure to read each question thoroughly before you choose your answer.
This is a multiple-choice test. In other words, do not forget that some questions may require you to give more than one correct answer.
Take your time. Encountering difficult questions is unavoidable, but you should try not to panic. Take your time, read each question carefully and do not rush.
Consider the pass rate. To pass your test, you do not need to answer all the questions correctly. The pass rate is 75%, meaning you only need to get 18 correct answers out of 24 items. This allows you to commit up to seven mistakes.
Improve your vocabulary. If English is not your first language, you may encounter some questions which may require a more extended vocabulary to be interpreted. Make sure to study the glossary that is included in the Life in the UK Test Handbook.
I have passed my Life in the UK Test. What's next?
Once you finish your test, you cannot leave the building until your results are available. This usually takes no more than 30 minutes. If you have passed the exam, you will be given a Pass Notification that you will have to sign. However, if you leave the test centre before you are given your results, your test will be invalidated.
You need to send the original Pass Notification to the Home Office, along with your settlement or citizenship application. This is essential to show that you meet the Life in the UK Test requirement. Copies of this letter will not be accepted by the UKVI. If you have lost it, you need to call the Home Office and ask for a new one.
Your pass certification does not expire, and it is thus valid for life. Once you have passed the British Citizenship Test, you will never need to take it again.
The Life in the UK is not the only test you need to pass the demonstrate your commitment to British customs. As a part of the mandatory requirements to get settlement status in the UK, you must also sit an English language test.
Before you submit your British Naturalisation or ILR applications, do not forget to check the conditions you need to meet to qualify for your settlement status. Otherwise, your request will be automatically rejected by the Home Office.
You may be interested in reading about.
Advice Package
Comprehensive immigration advice tailored to your circumstances and goals.
Application Package
Designed to make your visa application as smooth and stress-free as possible.
Appeal Package
Ensure you have the greatest chance of a successful appeal. We will represent you in any case.

Fast Track Package
Premium application service that ensures your visa application is submitted to meet your deadline.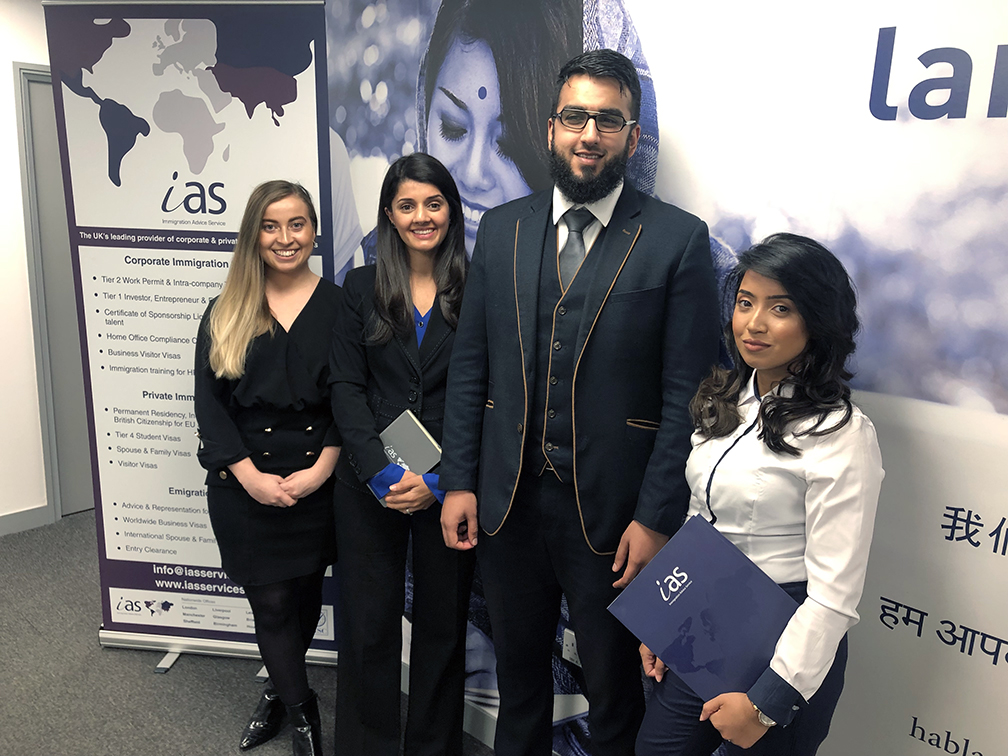 The Advice Package
During this untimed Advice Session with our professional immigration lawyers in London, you will receive our comprehensive advice, completely tailored to your needs and your situation.
Request the Advice Package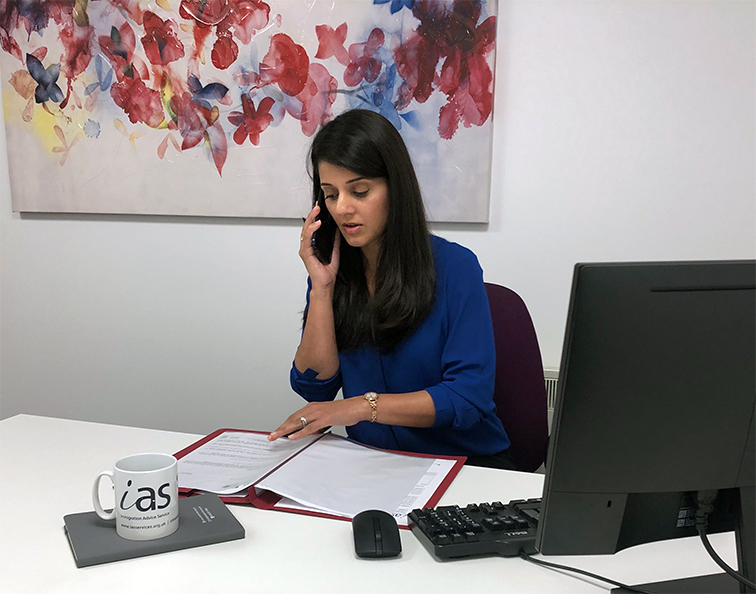 The Application Package
With our Application Package, your dedicated immigration lawyer will advise you on your application process and eligibility. Your caseworker will then complete and submit your forms to the Home Office on your behalf.
Request the Application Package
The Appeal Package
By choosing our Appeal Package, you can rely on our lawyers' legal knowledge and experience to ensure you have the highest chance of a successful appeal. We will also fully represent you in any hearings/tribunals.
Request the Appeal Package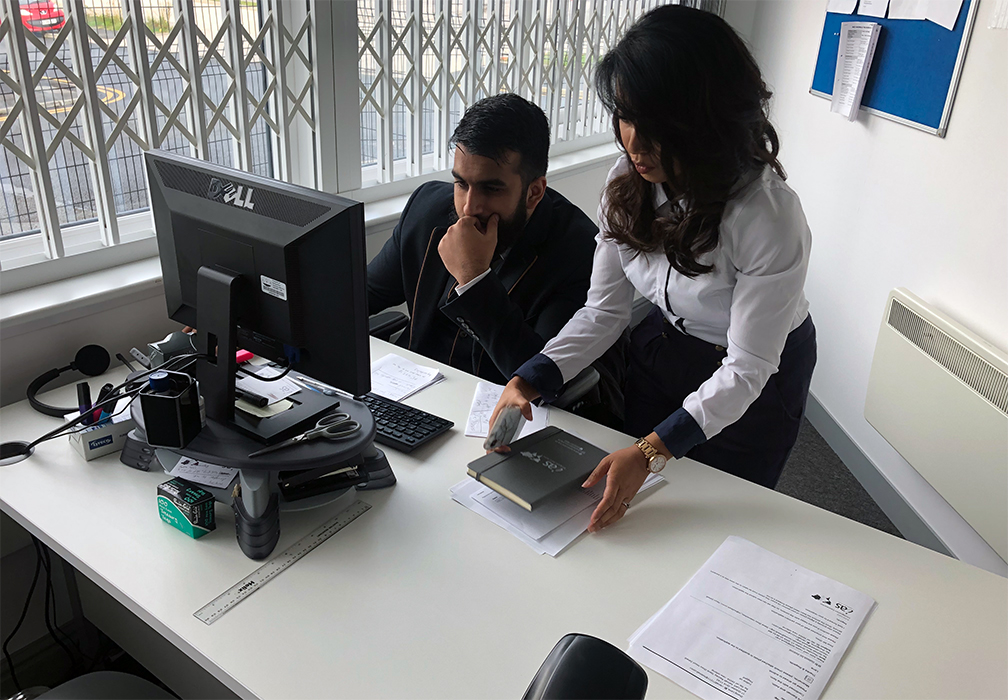 The Fast Track Package
Our Fast-Track Application Package is a premium service for those who need to submit their application in time with their deadlines. Your case will become a top priority for our lawyers and you will benefit from our highest-quality services.
Request the Fast Track Package