Visa Check Page Leaves EU Citizens Misinformed
In his guest post, Lara Parizotto from the Young Europeans Network shows the propensity for misinformation on the government's visa check page for EU citizens, making informed decisions on their futures in the UK much harder.
On the face of it, a new simple gov.uk page aims to tell you, in a few simple steps, if you need a visa to enter the UK to live, work and study. However, we fear an oversimplified visa check not only leaves out important information but can jeopardise people's status in the UK.
The Visa Check
The new "Check if you need a UK visa" page can, in three steps, tell you if you need a visa to come to the UK. Firstly, it asks "What's your nationality as shown on your passport or travel document?" There is our first hurdle.
Many people have dual nationality and can use more than one passport to enter the UK. It is possible that one citizenship grants you free entry while another requires a visa to even enter as a tourist. This check does not take that into account, potentially leading many to apply for a visa without considering all implications.
After selecting your nationality from a drop-down menu, you are asked "what are you coming to the UK to do?" The options include tourism, work, study, marriage, and more.
But Is It That Simple?
Immigration rules are complex. Immigration lawyers themselves struggle to keep up with the ever-changing regulations that may affect one individual in myriad ways. It's surprising that the Government, having created and implemented these regulations, thinks a three-step questionnaire can decide people's visa requirements.
Using the scenario above of an Italian national coming to the UK to study, we are immediately faced by two additional questions to the ones asked by the "visa check" before being able to decide their visa requirement.
Firstly, do they have pre or settled status in the UK? 
Many EU nationals, especially students in UK universities, left the UK last year at the onset of the pandemic and have been asked to study from home while restrictions apply.
An EU student who started their education before 2020 but left the UK in March 2020 may be wondering whether they can return to the UK to continue their studies since the transition period has passed.
If that student got settled status in the UK before leaving, they are actually able to stay outside the UK for up to five years without losing their status. If they had pre-settled status before leaving the UK, they are able to stay outside the UK for up to two years while maintaining their pre-settled status.
However, if they want to convert their pre-settled status to settled status, they must not stay outside the UK for more than 6 months to keep their continuous residence period – although recently this has been extended to up to 12 months but only for very important reasons. In any case, they do not need a visa to re-enter the UK to finish their studies.
Secondly, do they have family members in the UK with settled or pre-settled status?
Family reunion is an even more complex area of immigration law. Under the EU Settlement Scheme, some individuals can join their family in the UK. For example, if the student in the scenario above was under 21 and had an EU, EEA or Swiss grandparent with pre or settled status in the UK, they would be able to join them.
Family reunion is complicated and if you have questions about your particular situation, start by reading this page and consider seeking legal advice.
Confused Yet? That's the Point!
People can fall into a multitude of categories when considering their immigration status and whether they actually need a visa. The gov.uk visa check page deceivingly makes a complicated system look easy and the above scenario is just one of the many complex realities of individuals.
We cannot underestimate the risk of this. Most migrants already find navigating the UK immigration system near impossible. Since the UK left the EU and the transition period ended, EU citizens, in particular, struggle to understand how the new rules affect them and their family members.
the3million's inbox is full of questions from EU citizens asking what they need to apply for, and their rights. The Young Europeans Network's latest webinar with an immigration lawyer was watched by over 100 live guests and received over 50 questions from the audience. This illustrates that immigration regulations are not as simple as portrayed by the Government.
The Young Europeans Network wrote to the Home Office raising our concerns with this "visa check". In our letter, we asked for a disclaimer stating, 'If you are an EU, EEA, Swiss citizen or a non-EEA family member who can qualify under the EU Settlement Scheme, you do not need a visa as your rights are protected under the Withdrawal Agreement. Please check the EU Settlement Scheme [https://www.gov.uk/settled-status-eu-citizens-families]  page for more information.'
This would be a positive step in ensuring people do not apply for a visa they do not need.
More generally, we ask that the Government take every step necessary to ensure that people are correctly informed about their rights as migrants in the UK. There is a lot of work necessary to reach that goal. Importantly, however, is that the Government does not take any steps in the opposite direction.
While we wait for a response from the Home Office, the visa check page as it currently is will likely misinform people. Organisations like ours will continue to reach out to migrant communities, providing guidance and clarity. The duty, however, stands with the Government to ensure people receive quality information throughout their immigration journey.
You may be interested in reading about.
Advice Package
Comprehensive immigration advice tailored to your circumstances and goals.
Application Package
Designed to make your visa application as smooth and stress-free as possible.
Appeal Package
Ensure you have the greatest chance of a successful appeal. We will represent you in any case.

Fast Track Package
Premium application service that ensures your visa application is submitted to meet your deadline.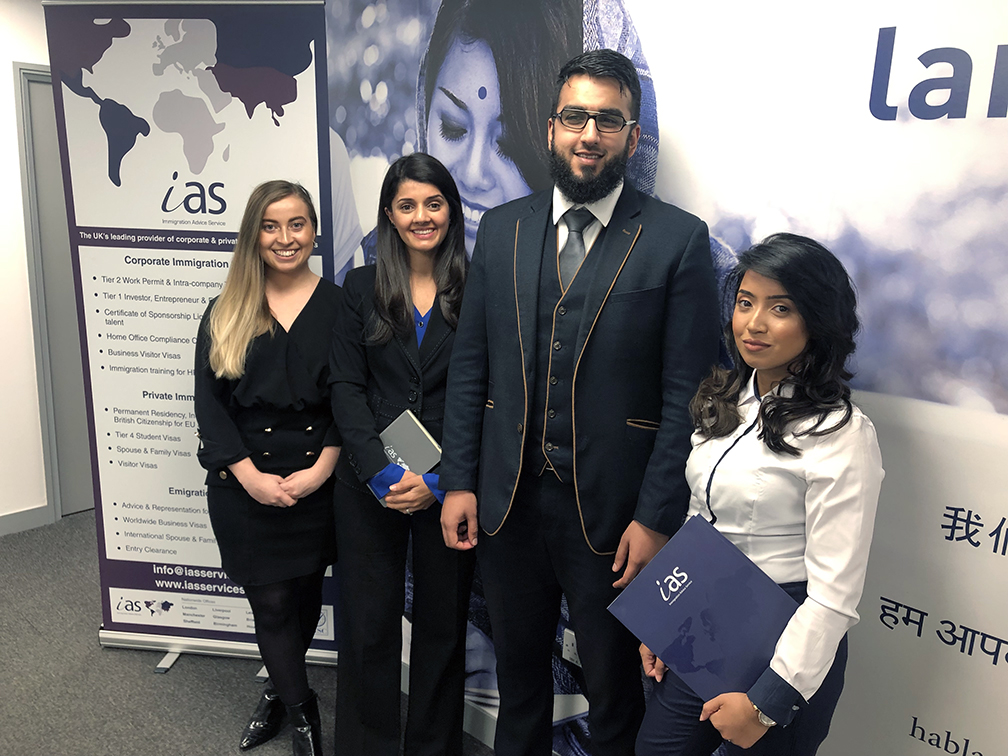 The Advice Package
During this untimed Advice Session with our professional immigration lawyers in London, you will receive our comprehensive advice, completely tailored to your needs and your situation.
Request the Advice Package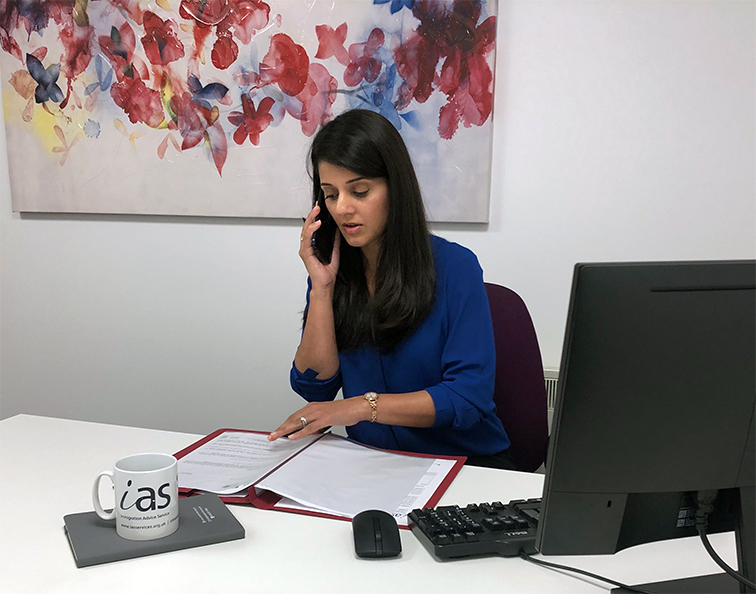 The Application Package
With our Application Package, your dedicated immigration lawyer will advise you on your application process and eligibility. Your caseworker will then complete and submit your forms to the Home Office on your behalf.
Request the Application Package
The Appeal Package
By choosing our Appeal Package, you can rely on our lawyers' legal knowledge and experience to ensure you have the highest chance of a successful appeal. We will also fully represent you in any hearings/tribunals.
Request the Appeal Package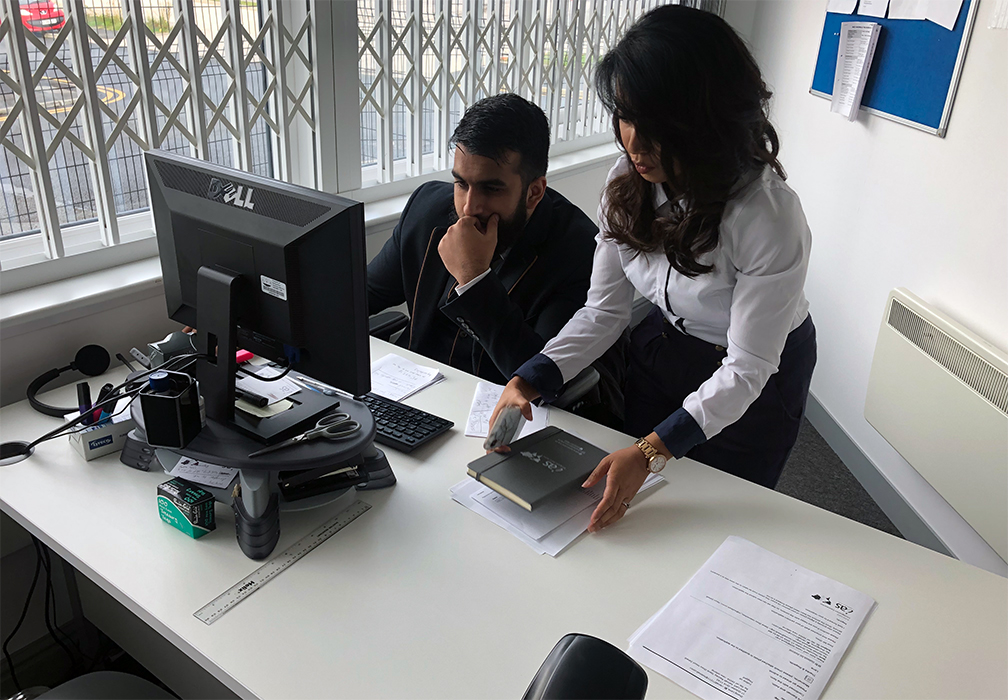 The Fast Track Package
Our Fast-Track Application Package is a premium service for those who need to submit their application in time with their deadlines. Your case will become a top priority for our lawyers and you will benefit from our highest-quality services.
Request the Fast Track Package