Asylum Seeker Denied Life-saving Breast Cancer Treatment Dies
A woman with advanced breast cancer was refused chemotherapy, that could have potentially saved her life, as she fought her asylum claim rejection. Kelemua Mulat was deemed ineligible for healthcare on the NHS by the Home Office, causing a 6-week waiting period that proved fatal.
An Overview
Mulat was refused for healthcare by the Home Office in 2018. She was only given medical support after doctors at Christie hospital in Manchester said it was "immediately necessary," permitted under Home Office policy, and finally allowed access to health care in April 2019.
Tragically, cases of asylum seekers suffering due to being denied health care have become commonplace in modern Britain. Only this September, NHS midwives spoke out against 'hostile environment' policies contravening with their 'duty of care'.
The Impact of UK's Healthcare Policies on Migrants and Public Health
The policies implemented by the UK Government has led to NHS trusts asking for advance payment before treating those labelled ineligible for free healthcare, including failed asylum seekers. The British Medical Association is opposed to forcing migrants to pay before care, with Dr John Chisholm, chair of the BMA's medical ethics committee stating: "Our members feel strongly that NHS care is free at the point of delivery and that this principle must be enacted. Charges deter people from seeking the care they need; this damages not only their own health but may have implications for public health, too."
Mulat's cancer eventually spread to her abdomen and spine, leading to doctors calling for immediate assistance. After the initial refusal to treat her, Mulat was given medicine as a "stopgap treatment" but found herself being invoiced £3,379 for this treatment. This led to severe stress for an already ill woman: the cancer left her in vicious pain, unable to intake food or water without struggle.
Mulat's Battle Against Cancer in UK's Hostile Healthcare System
Mulat had been in the UK since 2015 after escaping political violence in her native country, Ethiopia. Her claim for asylum in the UK had been unsuccessful and as of February 2019 her Section 4 Asylum Support – including NHS health care and the asylum seeker weekly allowance of £37.75 – was stopped. Forced to rely on donations from hospitals and support from the British Red Cross destitution service, Mulat was under emotional strain as well as coping with a merciless disease.
In an interview with The Guardian, she said:
"I came here for a better life but it's not happened. I've no hope. I just wait to die. Anybody at the age of 38, waiting for death – how can you feel?"
Jeremy Bloom, Mulat's lawyer, said her case highlighted the "real and sickening human cost" of the hostile environment policies. The firm submitted new documents earlier this year to support Mulat's claim she would endure political persecution if returned to Ethiopia. The Home Office assigned the information to her current case as "further submissions": this meant she was still not entitled to free healthcare. If the information had been submitted as a new claim for asylum Mulat would have been eligible for healthcare straight away.
A spokesperson for the Department of Health and Social Care said on the subject last year: "The NHS is a national, not an international, health service. It is only right and fair that overseas visitors who need non-urgent care pay for it upfront if they want the treatment in the UK.
"Our guidance is clear that urgent or immediately necessary care should never be withheld or delayed, regardless of whether a person can pay, and that decision can only be made by a clinician."
You may be interested in reading about.
Advice Package
Comprehensive immigration advice tailored to your circumstances and goals.
Application Package
Designed to make your visa application as smooth and stress-free as possible.
Appeal Package
Ensure you have the greatest chance of a successful appeal. We will represent you in any case.

Fast Track Package
Premium application service that ensures your visa application is submitted to meet your deadline.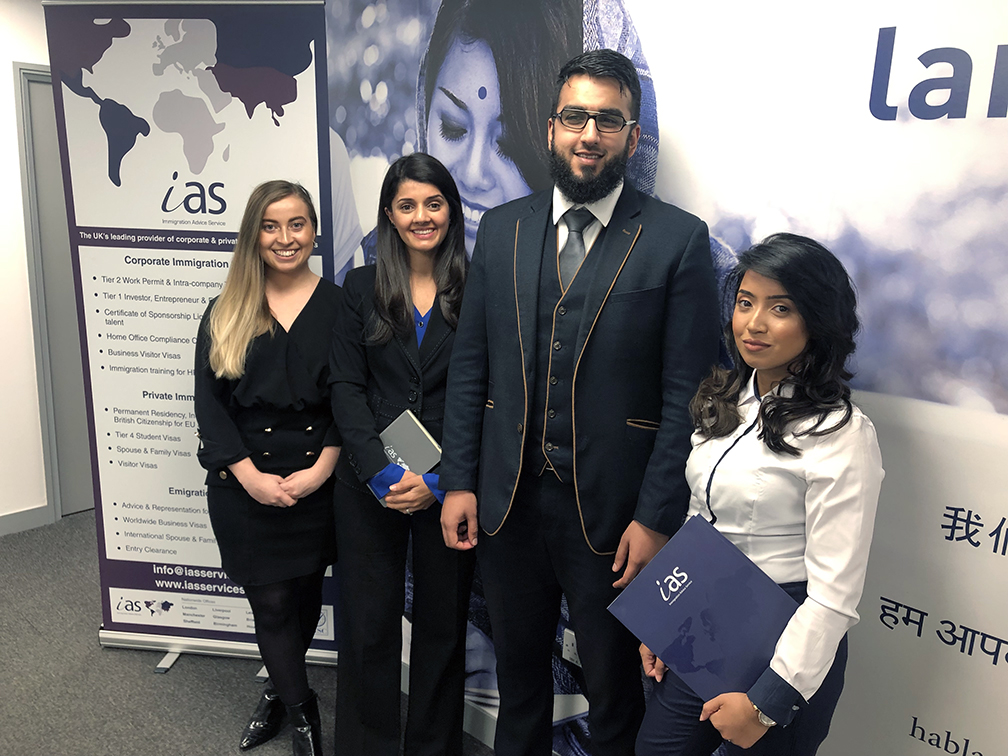 The Advice Package
During this untimed Advice Session with our professional immigration lawyers in London, you will receive our comprehensive advice, completely tailored to your needs and your situation.
Request the Advice Package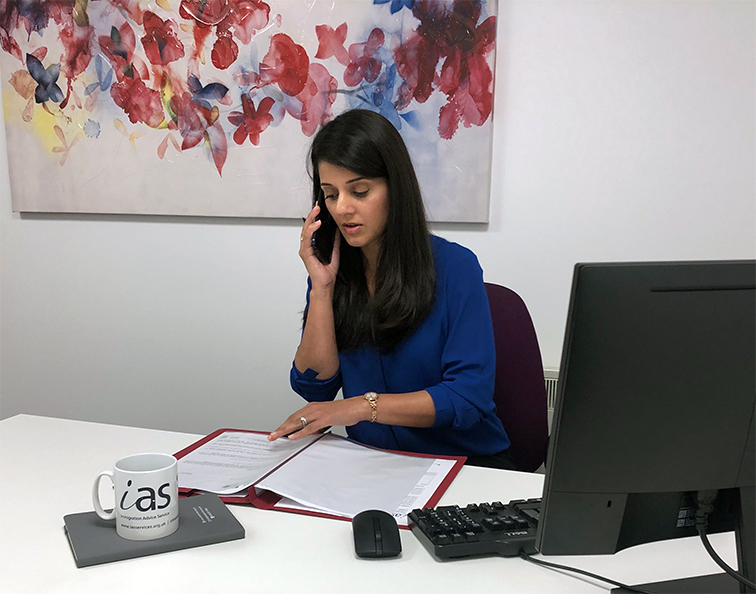 The Application Package
With our Application Package, your dedicated immigration lawyer will advise you on your application process and eligibility. Your caseworker will then complete and submit your forms to the Home Office on your behalf.
Request the Application Package
The Appeal Package
By choosing our Appeal Package, you can rely on our lawyers' legal knowledge and experience to ensure you have the highest chance of a successful appeal. We will also fully represent you in any hearings/tribunals.
Request the Appeal Package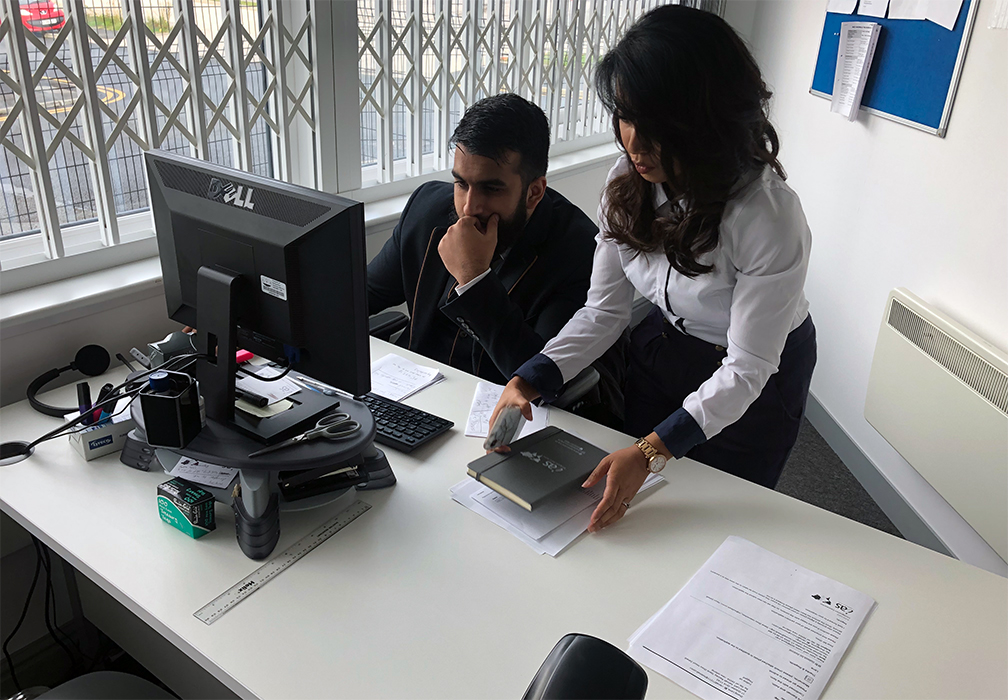 The Fast Track Package
Our Fast-Track Application Package is a premium service for those who need to submit their application in time with their deadlines. Your case will become a top priority for our lawyers and you will benefit from our highest-quality services.
Request the Fast Track Package