Free Visa Extensions for Healthcare Workers
If you are working in the health and care sector, you may be eligible for a free visa extension. Since the onset of the coronavirus pandemic, healthcare professionals with migrant status have been granted a year's free visa extension.
Visa holders living in the UK who are working for the NHS or other healthcare bodies should apply for this extension if they are eligible.
Families (including partners and dependents) are also eligible for the free extension of their visa under certain circumstances.
NHS workers with migrant visas to be given free extension
There are approximately 170,000 NHS employees from migrant backgrounds working in the UK, and almost 14% of NHS staff identify as a nationality other than British. During the COVID-19 pandemic, many of these staff were naturally worried about their immigration status.
By March 2020, the Home Secretary Priti Patel announced that migrant healthcare staff would automatically have their visas extended by one year, free of charge.
On the 20 November 2020, it was announced that the scheme would be extended by another year. This applies to those visa holders whose status was due to expire between 1 October 2020 and 31 March 2021.
The news of the visa extension offer was a welcome relief to healthcare workers. The cost of visa extensions and the immigration health surcharge can cost in excess of £3,000.
What you need to know about the visa extensions for health workers
In order to be eligible for the free extension, you must be an employee of the NHS or another healthcare provider in one of the eligible healthcare professional roles. If your visa expires after the 31 March 2021 or you intend to change employer, you will not be eligible for the free visa extension.
According to the Home Office, the eligible healthcare roles include:
biochemist
biological scientist
dental practitioner
health professional
medical practitioner
medical radiographer
midwife
nurse
occupational therapist
ophthalmologist
paramedic
pharmacist
physiotherapist
podiatrist
psychologist
social worker
speech and language therapist
therapy professional
The UK Home Office also announced that there may be additional free extensions offered to the family dependents of healthcare workers if eligibility criteria are met.
A dependent is considered to be the husband, wife or partner of the healthcare worker and any children under the age of 18. However, if the worker has Indefinite Leave to Remain, the dependents must extend their visas through the usual extension channels.
There will be no risk of action against healthcare workers, including deportations, during the visa extension period. Similarly, the employer of the health worker will not be in danger of enforcement action being taken.
How to apply for the free visa extension for healthcare workers
An application may be made online for the purposes of applying for the free visa extension. You should be prepared to submit a photo of yourself and of your biometric residence permit.
If you are applying on behalf of your family members, then you should also provide their photo and biometric residence permit. As part of the scheme, there will be no requirement to pay the immigration health surcharge.
If you are eligible for the extension but have paid your UK visa fees already, then you may submit a claim for the return of this payment.
The extension of the visa will be dated from the date that the visa is due to expire and will last for one year.
It should be noted that this extension will not automatically be applied to your immigration status. The Home Office requires that you register your interest by filling out the application form found here on the gov.uk website.
The short form will request the following information:
Name
Date of birth
Contact details
Passport details
Details of your visa
Employers details
Details of any dependents
Once you have submitted the completed form and uploaded the required images, the Home Office will request your employer to provide verification of your eligibility.
The estimated time of completion for your application from submission to a decision will be approximately 4 weeks.
Bereavement scheme extended to families and dependents
What is involved in the bereavement scheme?
In May 2020, Priti Patel announced that an offer of Indefinite Leave to Remain would be given to the families and dependents of NHS healthcare and support staff, as well as social care workers who have died as a result of COVID-19.
This offer was to be applied automatically, as well as retrospectively for family members or dependents living in the UK.
What is the bereavement compensation scheme?
Furthermore, a new guarantee on death in service benefits for frontline health and care staff was announced by the government in late April 2020. This compensation scheme was set up to financially support the families and dependents of healthcare workers who had contracted coronavirus and died as a result.
The scheme is not unlimited and will be closed when the coronavirus emergency is concluded. The scheme was set up as a result of the new and significant risk to the lives of healthcare workers in the UK.
The free visa extension could affect between 6-12% of the entire healthcare workforce. While 88% of the healthcare population are British citizens, 6% are from the EU and 6% are from non-EU countries.
People from Black, Asian and Minority Ethnic (BAME) backgrounds make up 21% of all NHS staff and yet 63% of all healthcare workers who died from coronavirus were BAME.
According to the British Medical Association, 44% of medical staff are from BAME communities, but 95% of doctors who died from COVID-19 were BAME.
What happens next for migrant healthcare workers?
The dual impacts of COVID-19 and Brexit have had a major effect on the UK, both socially and economically. The rising death toll of 100,000+ people has meant that there have been calls for an inquiry into the government's handling of the crisis.
The changes to UK immigration since Britain left the EU are complex and new changes have replaced the old systems. Our guide to the new UK points-based system for the Skilled Worker Visa outlines what applicants need to know. There are also new guidelines for the Health and Care Visa.
You may be interested in reading about.
Advice Package
Comprehensive immigration advice tailored to your circumstances and goals.
Application Package
Designed to make your visa application as smooth and stress-free as possible.
Appeal Package
Ensure you have the greatest chance of a successful appeal. We will represent you in any case.

Fast Track Package
Premium application service that ensures your visa application is submitted to meet your deadline.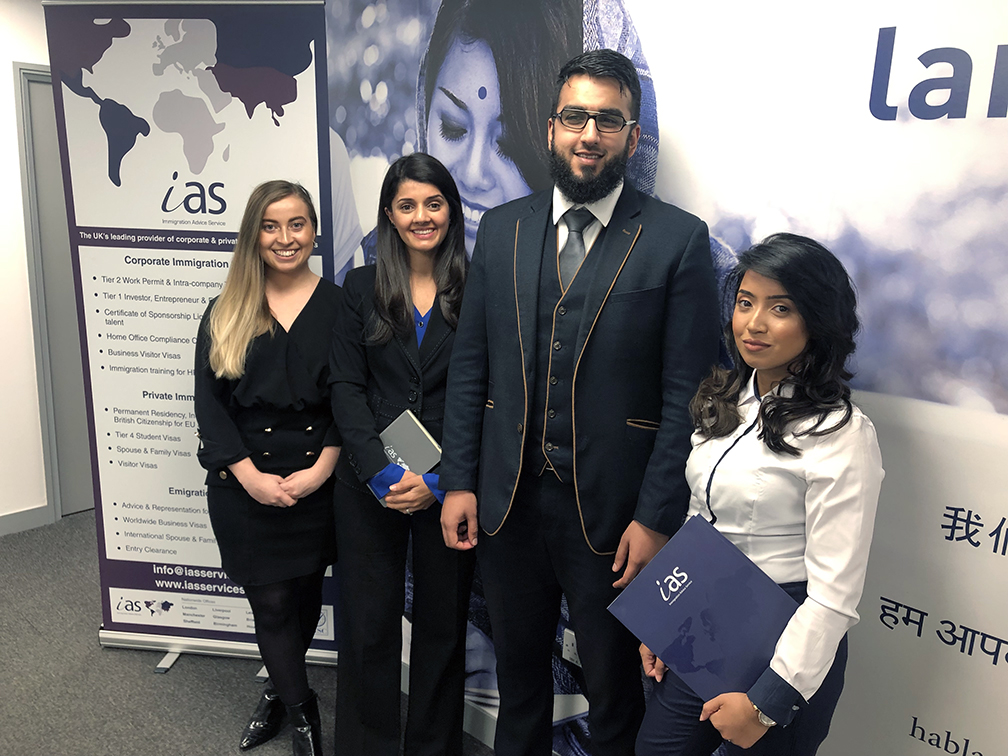 The Advice Package
During this untimed Advice Session with our professional immigration lawyers in London, you will receive our comprehensive advice, completely tailored to your needs and your situation.
Request the Advice Package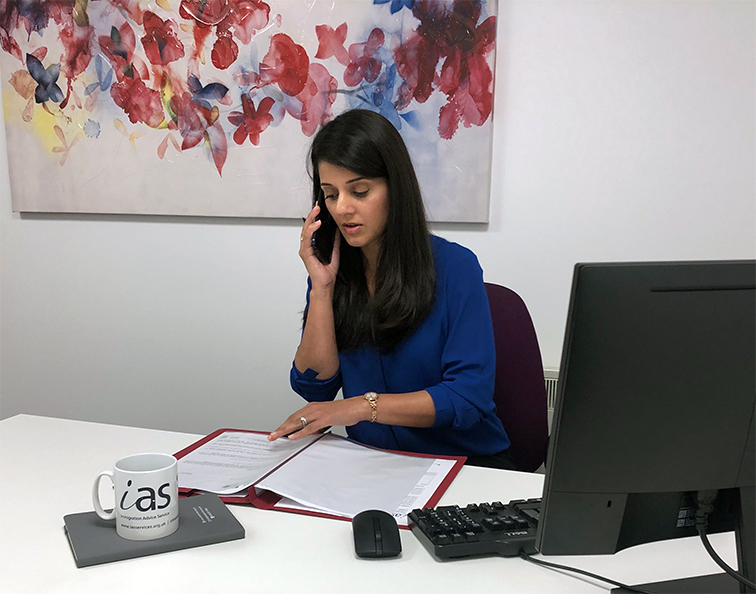 The Application Package
With our Application Package, your dedicated immigration lawyer will advise you on your application process and eligibility. Your caseworker will then complete and submit your forms to the Home Office on your behalf.
Request the Application Package
The Appeal Package
By choosing our Appeal Package, you can rely on our lawyers' legal knowledge and experience to ensure you have the highest chance of a successful appeal. We will also fully represent you in any hearings/tribunals.
Request the Appeal Package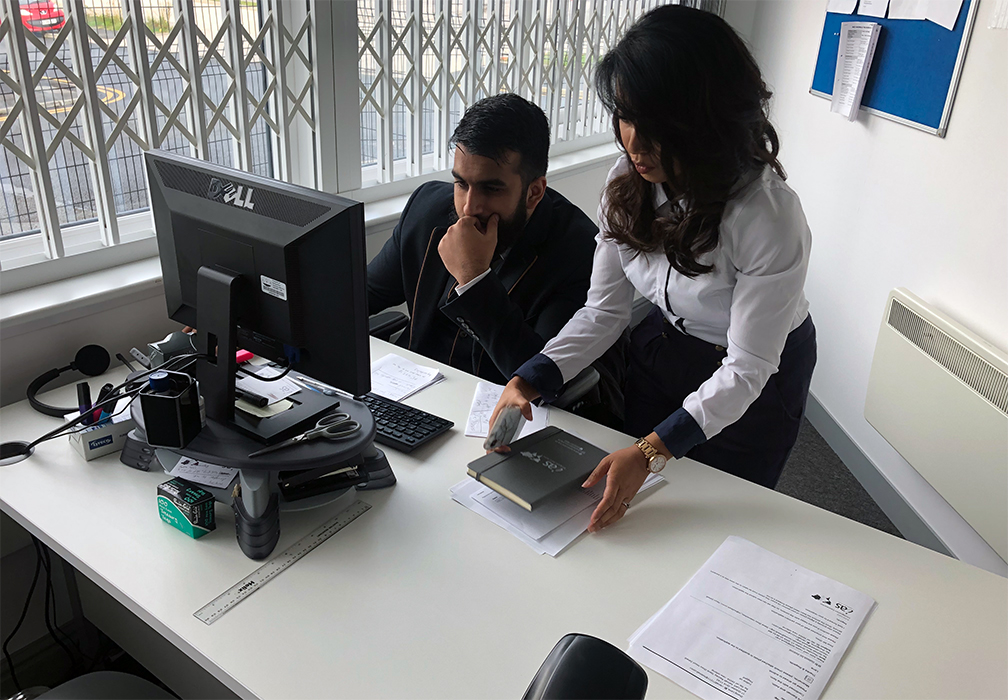 The Fast Track Package
Our Fast-Track Application Package is a premium service for those who need to submit their application in time with their deadlines. Your case will become a top priority for our lawyers and you will benefit from our highest-quality services.
Request the Fast Track Package