What Can I do if my Visa Application is Rejected?
Any non-EEA person who wishes to stay in the UK for an extended period of time must apply for a visa.
The visa application process is a strenuous and time-consuming one. Unfortunately, there is no guarantee that a visa application will be successful.
In this guide, we will explain what you can do if your visa application has been rejected.
Don't let a rejected visa application stop you from achieving your dreams. Get expert advice and support to appeal your decision and increase your chances of success. Call us at 0333 305 9375 today.
Check the Reason's for Visa Refusal
A UK visa rejection can induce a lot of worry and disappointment and for some, it can be devastating news.
Of course, with every UK visa application you will need to meet certain requirements. If you don't meet those requirements, your application will be automatically rejected.
If you receive a rejection, the first thing to do is check the reason for the refusal.
Ordinarily, a visa refusal is based on one of the following reasons:
Missing or incorrect documents
Administrative errors
Insufficient evidence provided, such as insufficient evidence of a relationship
Not disclosing essential information, such as convictions
Missing or Incorrect Documents
Missing and incorrect documents are common reasons for a visa rejection. If you cannot source or provide a key document you won't be able to receive your required visa.
Needless to say, it is essential that you include all the required documents if you go ahead with another visa application.
Administrative Errors
A visa can be refused on the grounds of very simple administrative errors such as using the wrong colour of ink, or documents not being placed in chronological order.
Other mistakes could include applying for the wrong type of visa. If you apply for the wrong type of visa, you almost certainly won't meet the requirements and, consequently, your visa application will be rejected.
If you can easily rectify any document or administrative mistakes you should be able to make another visa application quickly, and receive the visa you are looking for, provided this was the sole reason for your visa rejection.
Insufficient Evidence
If you provide insufficient evidence it is almost guaranteed that your visa application will be rejected.
For example, with spouse visa applications, the Home Office needs to see satisfactory evidence of the relationship.
With a Tier 2 visa application, the Home Office needs to see evidence of your proposed working situation.
Sufficient financial evidence is another key requirement with the majority of visa applications.
Not Disclosing Essential Information
As part of a visa application, you will need to disclose all essential information, which includes any convictions.
If you are suspected of attempting to deceive the Home Office, you could be barred from entry into the UK for many years.
It is important to note that if you have received a custodial sentence of four years or more, you will never receive a UK visa.
Should I Make Another Visa Application?
The bottom line is that if there were obvious errors, mistakes or missing documents/evidence in your application, the best course of action is to make another application which fully meets the visa requirements, provided you can do so.
Can I Appeal Against a UK Visa Refusal?
Making an Appeal
You will be notified of your right to appeal, or otherwise, in your decision letter.
An official appeal will be processed through the First Tier Tribunal, and there are two different routes you can go down.
You can process the appeal solely based on the information in your appeal form and documents. Alternatively, your appeal can include a hearing which your representatives can attend.
Do note that the tribunal may hold a hearing regardless of whether you opt for one or not.
If you want to appeal against your visa decision, you must do so within 14 days of your decision letter from within the UK, and within 28 days from outside the UK.
Appeal Fees
Without a hearing, the appeal costs £80. If you decide to appeal with a hearing, this will cost £140.
How do I Make an Appeal?
Appeals can be made online, and this is the quickest way to go about it. You can also make an appeal through a fax or by post.
Appeal Help
For general guidance and information, Citizens Advice can help.
If you need professional help with your appeal, you can contact a solicitor or immigration adviser.
How Long Does it Take to Process an Appeal?
There is no set time-frame, but you should receive a decision within three months of the appeal.
Ordinarily, you will receive a copy of the tribunal's decision within four weeks of a hearing.
It is possible for you to challenge the tribunal's decision by asking permission to appeal in the Upper Tribunal. The Home Office can also challenge the tribunal's decision.
If you win the appeal, it doesn't necessarily mean that you will automatically be able to enter or stay in the country. Ultimately, the next steps will depend on the specific decision the tribunal has come to.
It is also worth pointing out that the judge in the case can overrule any decision the tribunal comes to.
Administrative Review
Usually, you will be eligible for an administrative review if your visa application has been rejected. That being said, your decision letter will confirm whether the option is available to you or not.
You can also proceed with an administrative review if you're unhappy with certain terms of your granted visa.
In contrast to an official appeal, the administrative review is conducted by the Home Office.
You must apply for an administrative review within 14 days of your decision letter if in the UK, and within 28 days if you are outside the UK.
Bear in mind that you usually won't be able to use any further evidence or documents with an administrative review.
You can go through the administrative review application online, and it will cost £80. Full guidance will be provided in your decision letter.
How Long Does the Administrative Review Process Take?
You will usually receive a decision on your administrative review within 28 days.
If your administrative review is unsuccessful, you won't be able to apply for a second administrative review.
Visa and Immigration Reconsideration Request
If you believe that you meet the visa application requirements and have provided all relevant documents and evidence, you could be eligible for a 'reconsideration request'.
This is different from an appeal and an administrative review and can only be used if you have not been offered either of these routes.
You must be in the UK to make a reconsideration request.
You can use the reconsideration request in the following situations:
Transferring your visa to a biometric residence permit (TOC)
Transferring Indefinite Leave to Remain to a biometric residence permit (NTL)
Extending leave or switching visa
Full details of this option can be found here.
Judicial Review
A judicial review is available if neither an appeal nor an administrative review is offered. The Home Office will notify you if a judicial review is an option for you, and a judge needs to grant permission for a judicial review to take place.
The judicial review is a last resort, and is a lengthy and complicated process.
The judicial review is all based on the legality, rationality and fairness of the decision making process. In contrast to an appeal, the judicial review doesn't involve a hearing of the case.
You may be interested in reading about.
Advice Package
Comprehensive immigration advice tailored to your circumstances and goals.
Application Package
Designed to make your visa application as smooth and stress-free as possible.
Appeal Package
Ensure you have the greatest chance of a successful appeal. We will represent you in any case.

Fast Track Package
Premium application service that ensures your visa application is submitted to meet your deadline.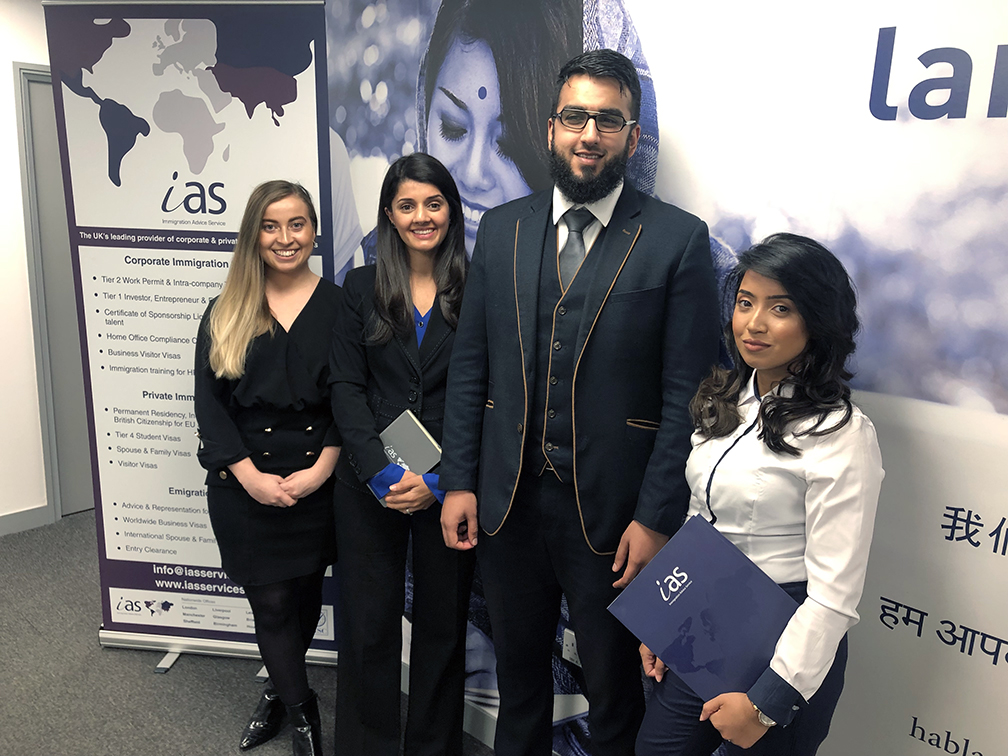 The Advice Package
During this untimed Advice Session with our professional immigration lawyers in London, you will receive our comprehensive advice, completely tailored to your needs and your situation.
Request the Advice Package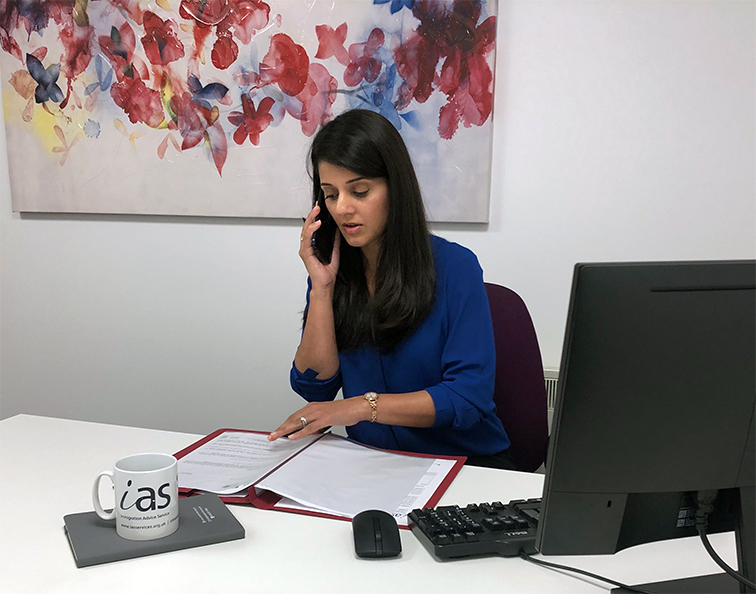 The Application Package
With our Application Package, your dedicated immigration lawyer will advise you on your application process and eligibility. Your caseworker will then complete and submit your forms to the Home Office on your behalf.
Request the Application Package
The Appeal Package
By choosing our Appeal Package, you can rely on our lawyers' legal knowledge and experience to ensure you have the highest chance of a successful appeal. We will also fully represent you in any hearings/tribunals.
Request the Appeal Package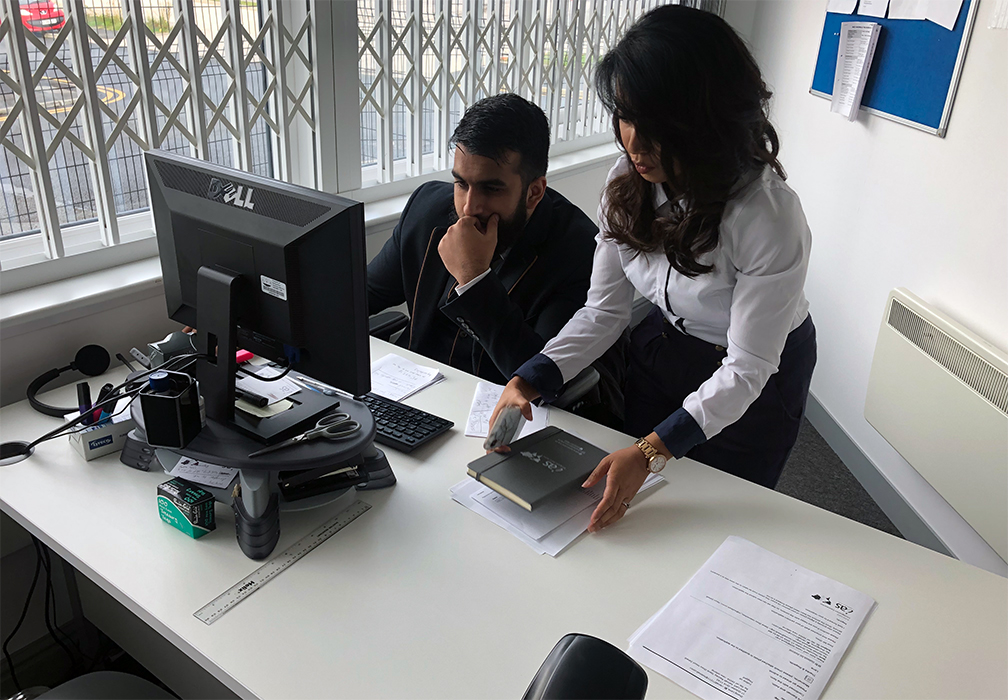 The Fast Track Package
Our Fast-Track Application Package is a premium service for those who need to submit their application in time with their deadlines. Your case will become a top priority for our lawyers and you will benefit from our highest-quality services.
Request the Fast Track Package