Tier 2 Visa and Termination of Employment: What To Do?
Dealing with a termination of employment and a Tier 2 Visa curtailment is inevitably a stressful experience. However, it is crucial to follow the Home Office's guidelines and strategically plan how to proceed. Whether you wish to lawfully remain in the UK or to go back to your home country, there are different paths that you can follow.
Get personalized guidance and support to navigate the complex immigration process and stay on track towards achieving your goals. Contact us at 0333 305 9375 today.
Overview on Tier 2 Visa and Termination of Employment
The Tier 2 Visa is granted to international skilled workers who have been offered a job in the UK. Once you get your sponsorship through your UK-based employer, you can apply for your permit. This status allows you to remain in the country until the date mentioned on your certificate, or for a maximum period of 5 years.
However, it is not uncommon for workers to have their employment terminated early. Whether this is due to resignation, dismissal, or any other reason, it affects your immigration status. Consequently, your Tier 2 Visa will be curtailed. At this point, you must find a new sponsor or leave the UK within 60 days (or until the end of your visa, if this is shorter).
What are the responsibilities of a Tier 2 Sponsor?
Whatever the reasons for your termination of employment, your sponsor must report this change of status to the Home Office within 10 days of your contract ending. The UKVI must also be informed of your last known address so that you and your employer can receive a copy of your Tier 2 Visa curtailment letter.
If you are submitting your notice of resignation, it is recommended to send a copy to the UKVI along with your planned leaving date.
After the date reported in your curtailment letter, you have 60 days to either get a new sponsor, apply for a new visa, or leave the country.
Termination of employment on a Tier 2 Visa: moving to a new job
The termination of your current employment in the UK does not necessarily mean that you must leave the country. You still have an adequate timeframe within which you find another sponsor and apply for a new job.
Once you receive a new job offer, your employer needs to provide you with a new Certificate of Sponsorship (CoS). You will then be able to apply for a new Tier 2 Visa and to remain in the UK until a decision is made.
Do not forget that you can only accept job offers that meet the Resident Labour Market Test requirements. In addition, you are not allowed to start your new job until your Tier 2 Visa is issued.
Switching to a new visa after your Tier 2 curtailment
Depending on your circumstances, you may have different options to remain in the UK. In other words, you may be eligible for a different visa.
For example, if one of your relatives is a British citizen or settled person, you can apply for a Family Visa. Otherwise, if you have a genuine idea for a new business, you can file a Tier 1 Entrepreneur Visa application.
If you have lived in the UK for at least 5 years on any lawful immigration status, you may also be eligible for ILR. The Indefinite Leave to Remain will grant you the right to live, work, and settle in the UK without being subject to immigration control.
The Tier 2 Visa "cooling off period"
If you are unable to apply for a new permit after your Tier 2 Visa curtailment, you have to leave the UK. Otherwise, you will face severe consequences and jeopardise your chances to be granted re-admission in the country.
Once outside the UK, you can still apply for a new Tier 2 Visa. However, you will be allowed to submit your application only after twelve months or more have passed since you left the country. This is known as the Tier 2 Visa "cooling off period".
If you plan to apply for a new Work Visa, you must keep any evidence of leaving the UK, such as your airline tickets, to show when this period started. Nevertheless, if you wish to apply for a different visa category, you are free to do that without having to wait for the cooling off period.
Can I appeal against a Tier 2 Visa curtailment letter?
After the Home Office has been informed of your employment termination, you will receive a Tier 2 Visa curtailment letter. This document discloses your rights and duties, including details about your entitlement to challenge this decision. However, the Home Office hardly grants the right to appeal against a Tier 2 Visa curtailment. By losing your employment status, you do not satisfy the minimum requirements for this permit anymore.
As there is rarely a different option, you will need to either seek new employment or leave the country.
On the other hand, it is unlikely for the Home Office to impose an immediate termination of your leave to remain. It is worth noting that your employment contract is binding on both parties, and you are entitled to a minimum notice period. In other words, you still have time to apply for a new visa or to adequately arrange for your return to your home country.
What happens if my Tier 2 Sponsorship is cancelled?
If your company loses its licence, your Tier 2 Visa can no longer be sponsored. As a consequence, your immigration status will be automatically cancelled.
It must be noted that there is no appeal option in this instance. Without a proper Sponsor Licence, your Tier 2 Visa cannot be considered valid anymore. However, you will still be given 60 days to either leave the country or get a new visa.
If you received a Tier 2 Visa curtailment letter, you must ensure to follow the right steps. By doing this, you can maintain a lawful immigration status and get a better chance of having another UK Visa granted in the future.
You may be interested in reading about.
Advice Package
Comprehensive immigration advice tailored to your circumstances and goals.
Application Package
Designed to make your visa application as smooth and stress-free as possible.
Appeal Package
Ensure you have the greatest chance of a successful appeal. We will represent you in any case.

Fast Track Package
Premium application service that ensures your visa application is submitted to meet your deadline.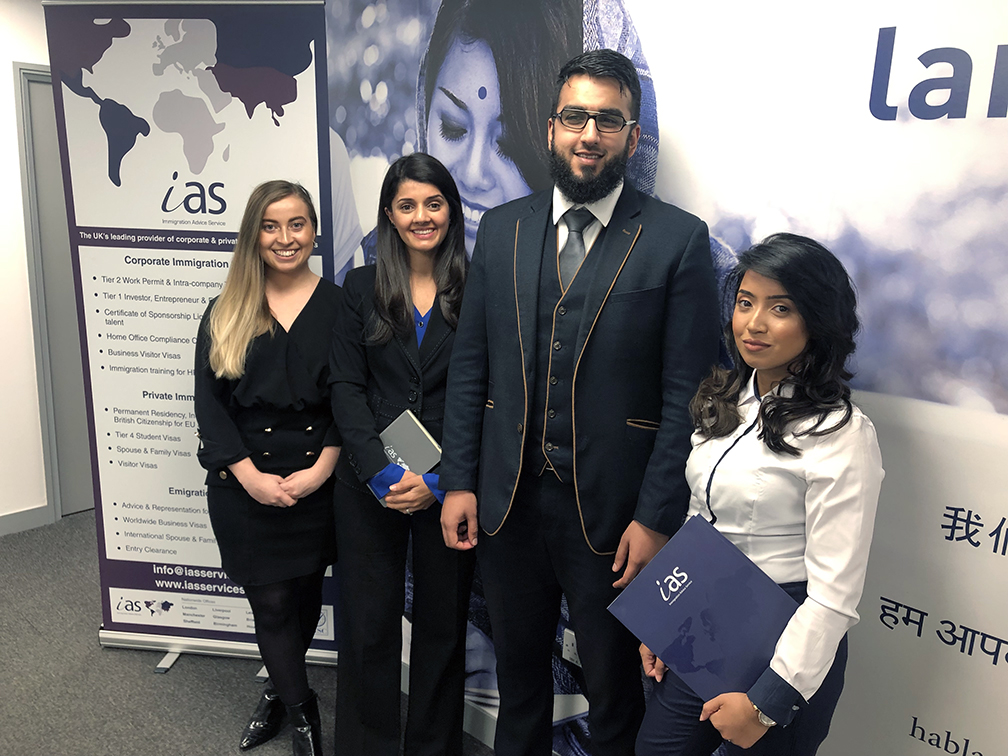 The Advice Package
During this untimed Advice Session with our professional immigration lawyers in London, you will receive our comprehensive advice, completely tailored to your needs and your situation.
Request the Advice Package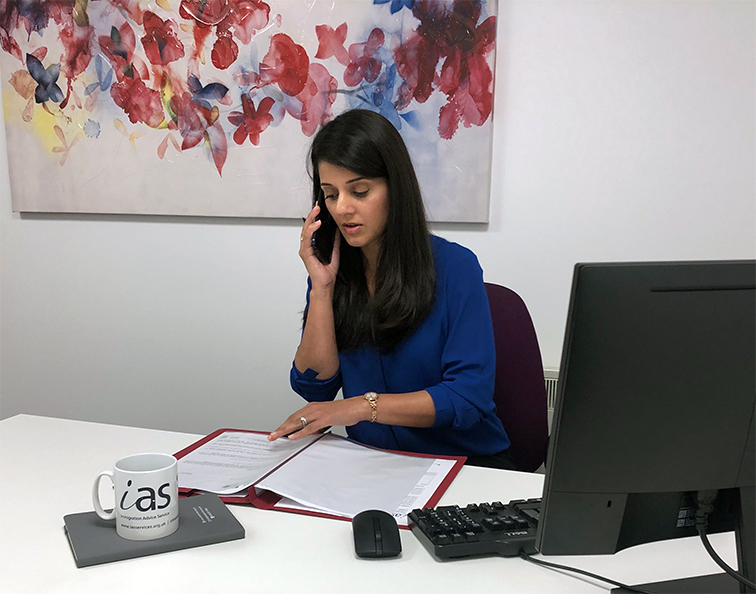 The Application Package
With our Application Package, your dedicated immigration lawyer will advise you on your application process and eligibility. Your caseworker will then complete and submit your forms to the Home Office on your behalf.
Request the Application Package
The Appeal Package
By choosing our Appeal Package, you can rely on our lawyers' legal knowledge and experience to ensure you have the highest chance of a successful appeal. We will also fully represent you in any hearings/tribunals.
Request the Appeal Package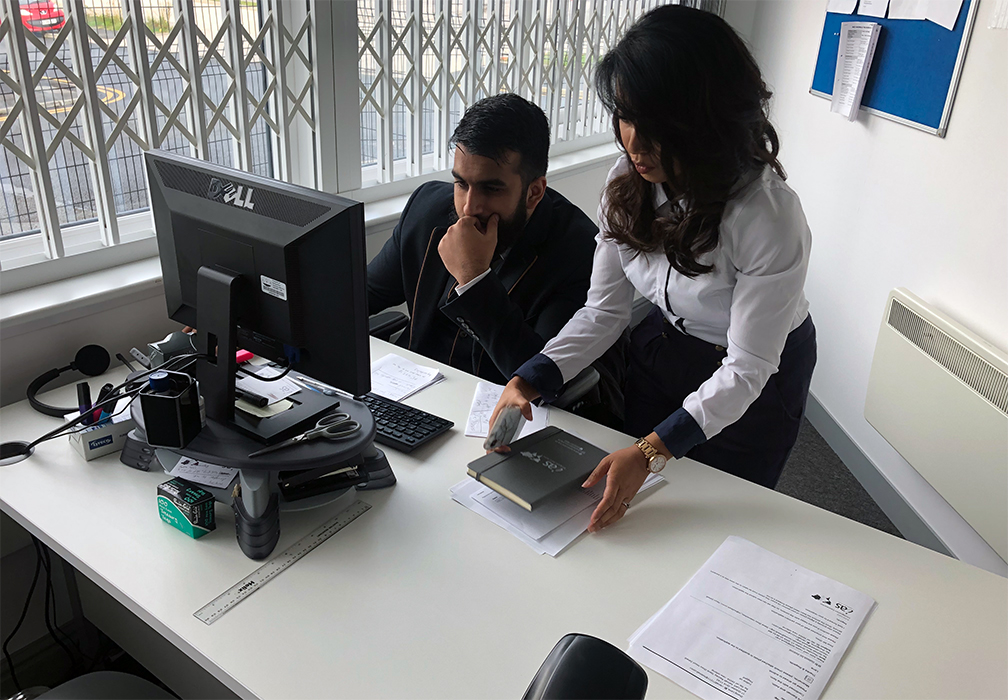 The Fast Track Package
Our Fast-Track Application Package is a premium service for those who need to submit their application in time with their deadlines. Your case will become a top priority for our lawyers and you will benefit from our highest-quality services.
Request the Fast Track Package