Spouse Visa Curtailment After Divorce: What Are My Options?
The breakdown of a relationship between a British national and a non-EEA individual can cause severe immigration issues. You should always bear in mind that your Spouse or Partner Visa is linked to your marital status. If your relationship with your British partner comes to an end, so does your eligibility to stay in the UK.
However, this does not mean that you need to leave the UK immediately. You can stay in the country as long as you switch to another visa route. Based on your personal situation, there are different immigration options available to both EU and non-EU citizens looking to remain in the country.
If you need an assistance, contact us today at 0333 305 9375 for more information about our services.
Staying in the UK after divorce: what to do?
Inform the Home Office
The end of a relationship may be stressful. Besides, you need to consider how this is going to affect your immigration status. The first thing you must do is to inform the Home Office as soon as possible. If you fail to do this, you may face severe consequences, including removal or deportation.
Once you submit your change of status to the Home Office, you will receive further instructions. In the majority of cases, you will be asked to leave the country or to apply for a different type of visa within a given timeframe.
Investigate your visa options after your Spouse Visa curtailment
After three years of being married to a British citizen or settled person, you may be eligible to apply for Indefinite Leave to Remain. This status allows you to live in the UK free from immigration control and, eventually, apply for British Citizenship.
How to settle in the UK after a divorce?
Retained Right of Residence
You can apply to remain in the UK after your divorce if you can prove that you have been married to an EEA national for at least three years. In addition, you and your partner must have both lived in the UK for at least twelve months.
During this time in the country, your partner must have exercised Treaty Rights, meaning that he or she must have worked, studied or had full medical health care insurance for at least three years.
An application of this kind needs an extensive portfolio of supporting documents. This includes your partner's records, such as bank statements, payslips and evidence of joint cohabitation. If you are unable to gather all the relevant documents from your ex-spouse, you must write a letter to the Home Office detailing all the information in your possession.
The Parent Route
If you have children in the UK who are under the age of 18 and are British citizens or settled persons, you may follow the parent route. If you qualify for this immigration path, you can stay in the UK for an additional period of two years and a half. You can then apply for an extension of this status until your children turn 18.
Switching to a Work Visa
If you are currently employed, you can remain in the UK through your employer's sponsorship. However, this certificate can only be issued if your company meet specific conditions.
If your application is approved, you will get a new immigration status. This will depend on your job. In other words, if your employment terminates, you will be subjected to a Tier 2 Visa curtailment.
The Long Residence Route
You can apply for ILR after ten years of lawful residence in the UK on any valid UK Visa. You will be required to provide extensive evidence of each year that you have spent in the UK, including the immigration status that you have held for all this time.
Spouse Visa curtailment under exceptional circumstances
The Home Office may grant the right to stay in the UK after a divorce to those who fall into specific categories. You may be eligible if:
You have no connection with your home country, such as family or cultural ties;
You are aged between 18 and 24 years, and you have spent half your life or more in the UK.
What happens if you are a victim of domestic violence?
If you are a victim of domestic violence, you should not be afraid to put an end to an abusive relationship and lose your immigration status. In fact, if you inform the authorities of your situation, you may have the opportunity to apply for ILR and settle in the UK, regardless of how long you have been on your Spouse Visa.
You may be interested in reading about.
Advice Package
Comprehensive immigration advice tailored to your circumstances and goals.
Application Package
Designed to make your visa application as smooth and stress-free as possible.
Appeal Package
Ensure you have the greatest chance of a successful appeal. We will represent you in any case.

Fast Track Package
Premium application service that ensures your visa application is submitted to meet your deadline.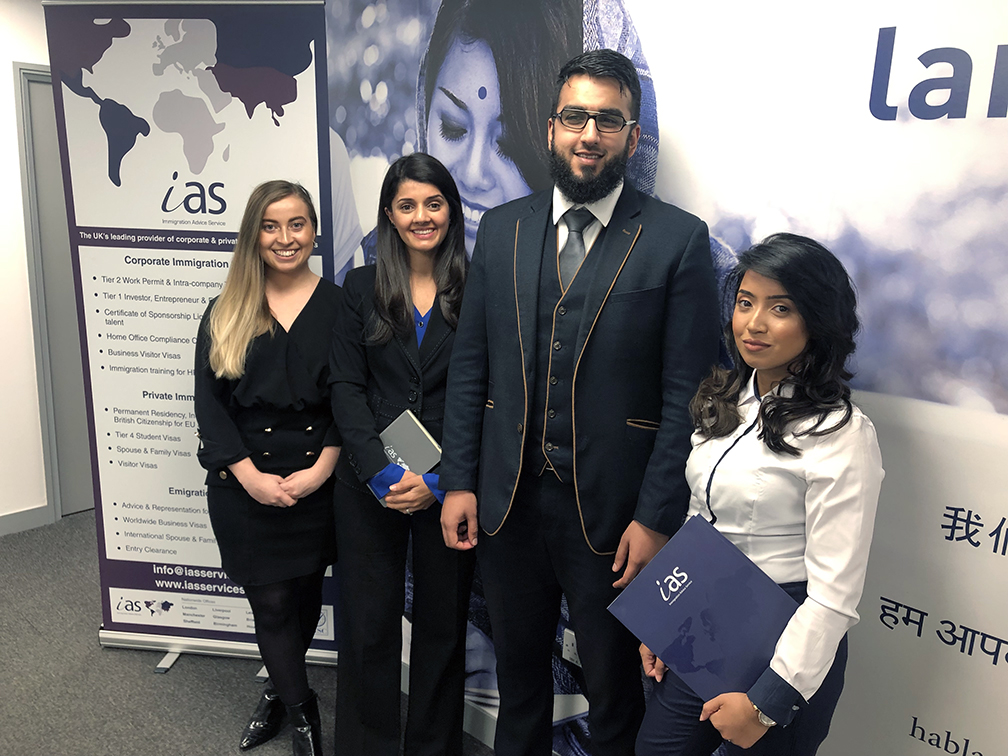 The Advice Package
During this untimed Advice Session with our professional immigration lawyers in London, you will receive our comprehensive advice, completely tailored to your needs and your situation.
Request the Advice Package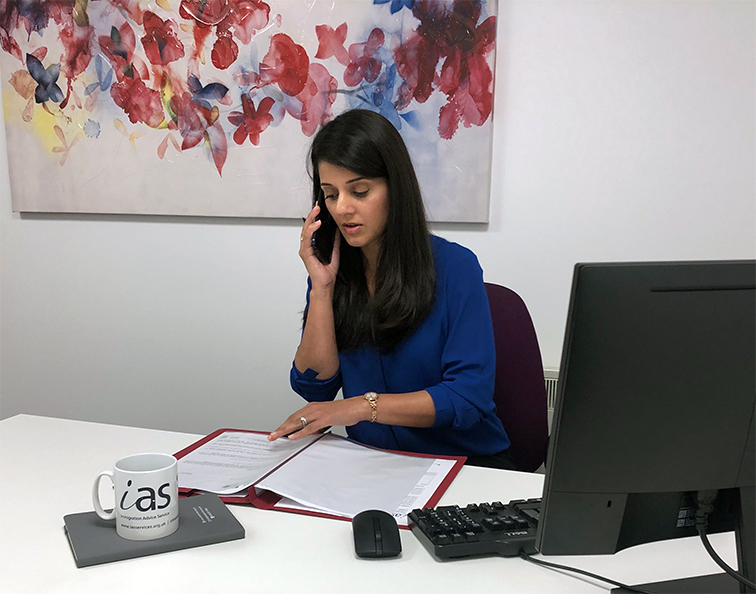 The Application Package
With our Application Package, your dedicated immigration lawyer will advise you on your application process and eligibility. Your caseworker will then complete and submit your forms to the Home Office on your behalf.
Request the Application Package
The Appeal Package
By choosing our Appeal Package, you can rely on our lawyers' legal knowledge and experience to ensure you have the highest chance of a successful appeal. We will also fully represent you in any hearings/tribunals.
Request the Appeal Package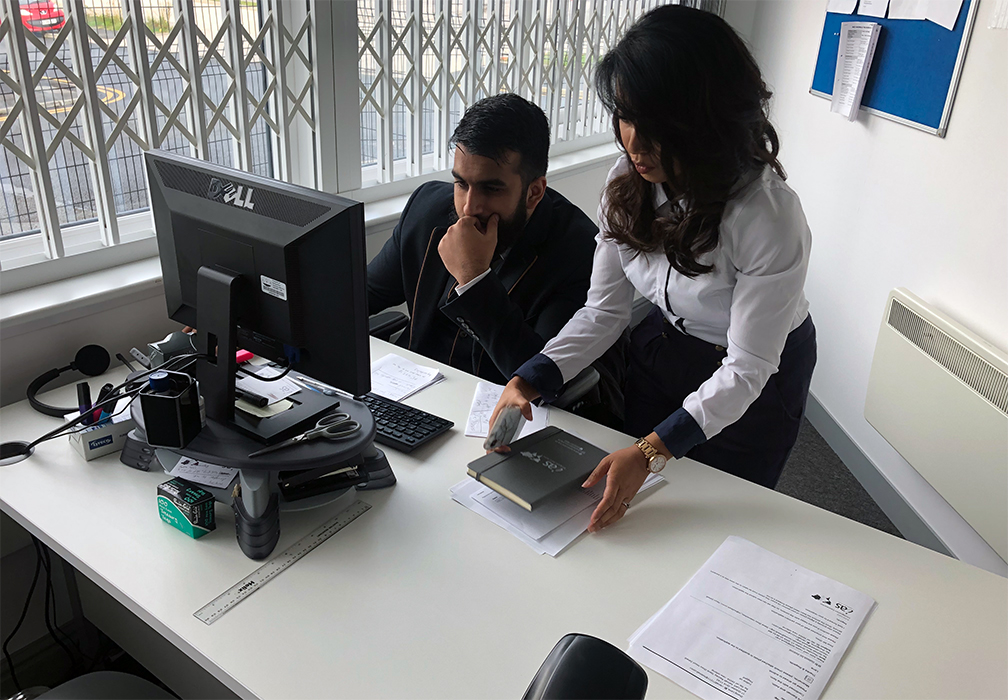 The Fast Track Package
Our Fast-Track Application Package is a premium service for those who need to submit their application in time with their deadlines. Your case will become a top priority for our lawyers and you will benefit from our highest-quality services.
Request the Fast Track Package