Ireland Visa from Dubai
Applicants from Dubai or the United Arab Emirates wishing to reside, work, study, or visit Ireland will need to obtain the correct visa for their travels to enter the country.
Contact us today on +1 844 290 6312 for more assistance or for more information about the services that we provide.
About Ireland
Ireland is a island at the most Western point of the continent of Europe. It is the second largest island after Britain. It boasts breath-taking natural landscapes as well as many opportunities for work and study.
The Republic of Ireland spans 80% of the island and is still part of the European Union, while the other 20% called Northern Ireland is considered to be part of the United Kingdom and therefore not part of the EU anymore.
Dubai nationals wishing to reside, visit, or otherwise enter Northern Ireland will need to apply through UK Visa and Immigration (UKVI). The visa processes and documents required for a NI application are similar if not identical. The Republic of Ireland uses the Euro as its currency, whereas Northern Ireland uses the Pound (Sterling).
The Irish Visa offices can process applications coming from Dubai, as well as these countries for which the Visa Office processes visa applications:
Afghanistan
United Arab Emirates
Libya
Tunisia
Algeria
Oman
Sudan
Syria
Kuwait
Bahrain
Morocco
Lebanon
The Irish Visa Office works with certain categories of visa applications submitted to Embassies in Egypt, Jordan, and Saudi Arabia.
"I'm very happy with the standard of training received on the OISC Level 1 course, i passed my exam. Thank you!"
"My application was approved and a huge weight has been lifted from our shoulders this year "
"We used this service for the spouse visa extension application to assure that all the information was valid and correct."
How To Apply
Applicants wishing to apply will be required to fill out an online visa application form, and then print and sign the summary sheet.
Once the online application has been completed, the Visa Office will tell you where to submit your application along with the following important documents:
A Visa application form
Your current passport (the validity of your passport must be until at least 6 months after the date of your departure from Ireland, or 12 months after if you're applying for a long stay visa)
Supporting documentation (you will be notified of this during your application)
Previous passports (copies of previous passports will suffice if originals are unavailable)
Photocopies of all documents including every page of your passport
2 x passport style photographs of yourself (ensure they meet the specified requirements on the Irish Visa website)
Proof of payment of the Visa application fee and supporting application fees (such as a genuine copy of your bank statement with these payments on your outgoings)
The completed visa application should be then be submitted to the relevant visa processing office. Keep your 8 digit AVATS visa reference number (located on the first page of the summary sheet) as you will be required to provide this.
All your documents must be:
Original where possible (unless specified otherwise)
Legible
Genuine
Verifiable
Written in English or Irish, or translated with a certified translation
Not in envelopes or folders
You must also submit photocopies of all documents including every page of your passport. Ensure you separate your original documents from photocopied documents to avoid mix-up. Your application decision along with your original documentation will be returned to you once the decision has been made.
Application refusals can occur if:
Your documents are incomplete or not genuine
Your documents aren't translated into English or Irish or accompanied by a certified translation
The information you supplied cannot be verified or is not legible
Documents needed to apply
Alongside the Visa specific documentation that is needed for migration to Ireland from Dubai, there are some documents that you and any dependents will need regardless of what Visa route you opt for.
For instance, these documents could look like (if relevant):
A valid passport
A valid visa and copies of any expired or previously refused visas
Transfer of Residence
Lease/purchase agreement
Work permit
Letter of employment
Two original copies of utility bills from overseas (no more than 12 months old)
Letter from protocol section of Irish Department of Foreign Affairs
You will be notified of any supporting or additional documents you need to supply. Our lawyers at IAS are qualified to advise you with the correct documents ahead of time, so there will be no hidden surprises.
Call us today on +1 844 290 6312 to speak to an advisor and start your immigration journey in safe hands.
Who Can Apply
As well as Dubai nationals, any citizen from the United Arab Emirates who wishes to immigrate to Ireland will be eligible to apply as long as they also meet the specified Visa requirements.
These people can be citizens from:
Abu Dhabi
Ras Al Khaimah
Dubai
Sharjah
Fujairah
Ajman
Umm Al-Quwain
Individuals can submit their application to the Visa Facilitation Services Global Office in Abu Dhabi or Dubai. VFS will send your application to the Embassy of Ireland in Abu Dhabi for processing.
Visa Processing Times
Processing times can be tricky to predict, but typically they begin from the date of receipt of the complete and accurate application received in the Irish Visa office.
The processing times are subject to change depending on the volume of applicants at any given time, as well as the individual applicants application. A Total Law immigration lawyer is able to contact the Irish Visa office on your behalf to check the status of your application if there are any unforeseen delays.
Below is the most current processing times for certain visas:
Visa Category: Visit
Processing Time: Approximately 4 weeks
Visa Category: Business/Conference
Processing Time: Approximately 4 weeks
Visa Category: Employment
Processing Time: 4 to 8 weeks
Visa Category: Study
Processing Time: 4 to 8 weeks
Visa Category: Join Family
Processing Time: Up to 24 weeks
Visa Refusal
Your application decision may be late in getting back to you for the following reasons:
If you have not submitted the necessary supporting documentation
If your supporting documentation needs to be verified
Because of personal circumstances, e.g. you have a criminal conviction
In certain circumstances, your visa application may be refused. Applicants must understand that any false or misleading information, or false supporting documentation may result in the refusal of their application and they may be prevented from making further visa applications for a period of up to 5 years. An appeal, against the decision to refuse to grant the visa sought, may not be permitted.
The Irish Embassy adopts a zero tolerance policy in regards to fraudulent information, false identity or scams. An application that contains forgery, false information or any information that has been withheld from an application (such as a previous visa refusal, previous criminal convictions etc.) may result in your application being immediately refused without the prospect of appeal.
If the application was submitted as part of a group or family unit, all applications in that group maybe refused without appeal. Where applications are rejected on the grounds of a deception such as the examples listed above, a 5-year ban on applying for any visa may also be applied.
Important Things To Note
If you are applying for a visa to reside in Ireland, you are advised not to cancel your current residence permit before a decision on your application has been made.
Visa processing times may vary throughout the year, for example before and during busy holiday periods. You are advised to wait until a decision on your visa has been made before purchasing any travel tickets.
Incomplete applications may not be accepted and may result in visa refusal.
Applicants must be aware they are solely responsible for ensuring that their application is complete, genuine, legible, and meets all of the requirements and submitted in sufficient time for a decision to be made before the planned date of travel.
How Total Law Can Help
If you or your family members need assistance in applying for an Irish Visa from Dubai or by extension, any UAE country, our highly trained lawyers are here to guide you through the process.
The UK and Ireland's immigration system can be complex to navigate on your own. Our immigration lawyers are dedicated to assisting people with their global immigration journey.
By seeking the assistance of one of our professional immigration lawyers, we'll help you throughout the process of your move from Dubai to Ireland. Our immigration lawyers can inform you of all you need to know about the UK and Irish immigration system.
To get expert advice from our team, contact us on +44333 363 8577 today or make an enquiry online.
Advice Package
Comprehensive immigration advice tailored to your circumstances and goals.
Application Package
Designed to make your visa application as smooth and stress-free as possible.

Fast Track Package
Premium application service that ensures your visa application is submitted to meet your deadline.
Appeal Package
Ensure you have the greatest chance of a successful appeal. We will represent you in any case.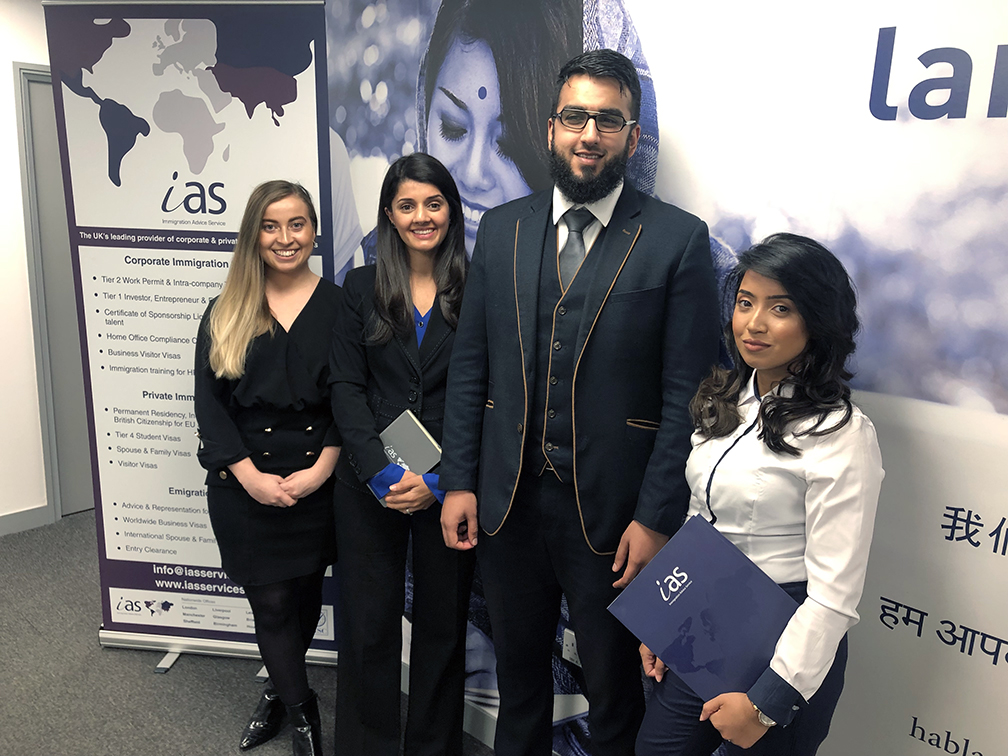 The Advice Package
During this untimed Advice Session with our professional immigration lawyers in London, you will receive our comprehensive advice, completely tailored to your needs and your situation.
Request the Advice Package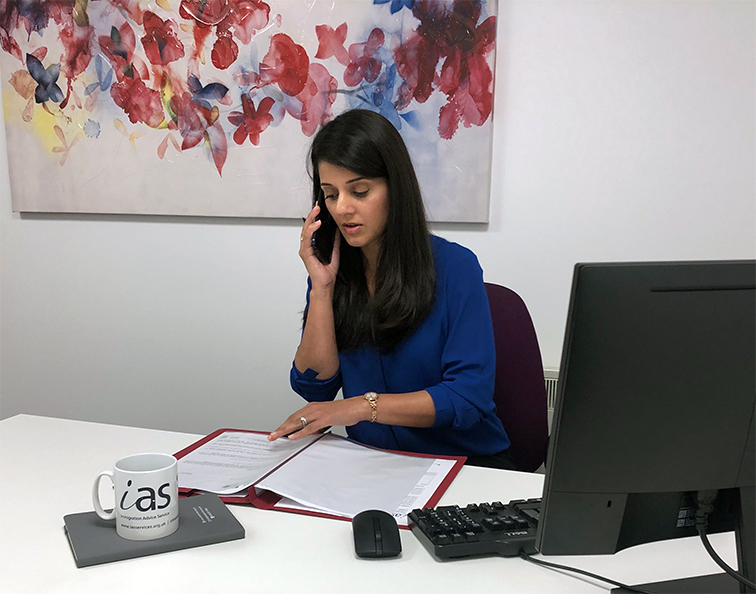 The Application Package
With our Application Package, your dedicated immigration lawyer will advise you on your application process and eligibility. Your caseworker will then complete and submit your forms to the Home Office on your behalf.
Request the Application Package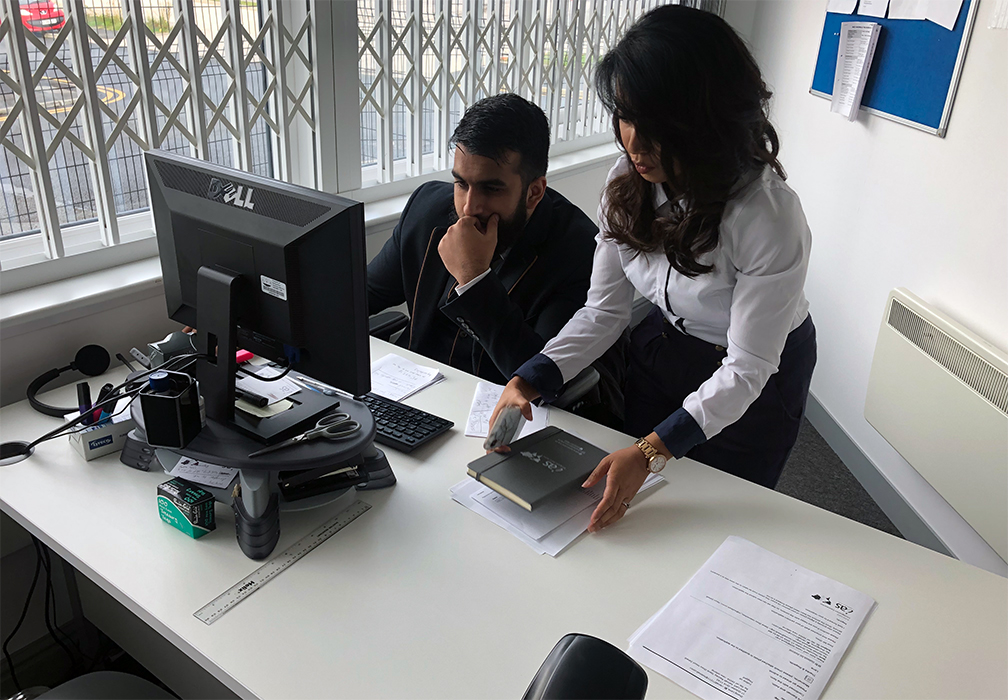 The Fast Track Package
Our Fast-Track Application Package is a premium service for those who need to submit their application in time with their deadlines. Your case will become a top priority for our lawyers and you will benefit from our highest-quality services.
Request the Fast Track Package
The Appeal Package
By choosing our Appeal Package, you can rely on our lawyers' legal knowledge and experience to ensure you have the highest chance of a successful appeal. We will also fully represent you in any hearings/tribunals.
Request the Appeal Package
Related pages for your continued reading.
Frequently Asked Questions
The most common routes to immigrate include:
Get an employment permit and work in Ireland

Join an immediate family member who is already living in Ireland

Apply for Irish citizenship based on your country of birth/ancestry
If you are moving to Ireland as a non-EU/EEA national without a job, you must be eligible for one of the Irish immigration stamps.