Can a Freelancer Immigrate to Canada?
Canada has many up and coming opportunities for freelancers looking to move given its lifestyle, natural beauty, favourable economy and relaxed immigration policies.
To get assistance with applying for a Canadian Visa, call our qualified immigration lawyers today on +1 844 290 6312 or visit us online.
Overview of Immigrating to Canada as a Freelancer
Freelance work opportunities have skyrocketed post 2020, with more employers looking to recruit freelancers in many fields of work. Predicted growth shows that we can expect freelance work to compete with physical location jobs, with an estimated 2.2 million more remote jobs by 2025.
Despite the rise in remote work, Canada has already been a prime location for global freelancers for many years, especially within the IT and AI sectors.
There are several visa-free countries whose citizens may be eligible to enter Canada and stay for up to 6 months as tourists. Nationals from the US, UK, Australia and some select European countries are eligible to apply. This provides the perfect scenario for freelancers employed in their home countries looking to travel to Canada whilst earning income.
Nationals from other countries are able to obtain a Canadian visa generally without too many obstacles, depending on the citizens immigration history. Our qualified team of immigration lawyers will be able to inform you of whether this option applies to you.
As long as freelancers are not seeking permanent physical work in Canada, they are able to continue to work remotely with a travel visa or as a visitor for a select amount of time.
Canada's definition of self-employed employability is extensive, so contact one of our immigration lawyers today to see if you qualify.
"I'm very happy with the standard of training received on the OISC Level 1 course, i passed my exam. Thank you!"
"My application was approved and a huge weight has been lifted from our shoulders this year "
"We used this service for the spouse visa extension application to assure that all the information was valid and correct."
The Canadian Immigration Point System
The Canadian points system is used to select candidates who may be eligible for various visas or immigration programs. Applicants will be measured against five different factors such as a selection criteria, employment history, and more detailed below.
Each person who wishes to immigrate to Canada is awarded a score out of a possible 100 points. Candidates must score at least 67 points in order to qualify for most Canadian visas. Factors such as the ones listed below will be taken into account:
Education accounts for a maximum of 25 points
Experience accounts for a maximum of 35 points
Age accounts for a maximum of 10 points
Affluency in English and/or French accounts for a maximum of 24 points
Adaptability to the country accounts for a maximum of 6 points
Age as well as education accounts for a large majority of the points system. Younger applicants who are successful in their applications are more likely to integrate into Canada's society and be more of an economic asset for a longer period of time, and so younger candidates have a higher acceptance rate.
Below are the points in reference to age:
Age 18-35 accounts for 12 points
Age 36 accounts for 11 points
Age 37 accounts for 10 points
Age 38 accounts for 9 points
Age 39 accounts for 8 points
Age 40 accounts for 7 points
Age 41 accounts for 6 points
Age 42 accounts for 5 points
Age 43 accounts for 4 points
Age 44 accounts for 3 points
Age 45 accounts for 2 points
Age 46 accounts for 1 point
Age 47 and above is negligible
The more work experience you have, and the higher the education level you complete, the more proficient you are in English or French, the better your score will be. Adaptability points can be earned by completing apprenticeships or university degrees. If you are unsure about any of these factors, an immigration lawyer will be able to assist you and explain in further detail.
To prove your abilities in each of the assessed areas, you will have to submit official evidence such as diplomas, employer references, or language test results.
The Self-Employed Visa
The Self-Employed visa, also called the Federal Self-Employed visa is for applicants who wish to be self-employed and immigrate to Canada and are able to make a substantial contribution to Canadian society, perfect for freelancers.
Candidates will need to have relevant work experience in cultural activities and/or athletics (at a world-class level) or have been self-employed in one or both of these fields in the past five years for at least two one-year periods in order to qualify.
The Self-Employed Program does not require a minimum net worth, meaning the visa is more accessible for a wider variety of candidates. Despite this, applicants will need to prove they can support themselves and any dependents financially during their stay.
The following selection criteria apply to this program:
Work Experience – Must have at least 2 years experience in the past 5 years
Education – Must have post-secondary qualifications in the field of work
Age – Preferably 18-35 years old
Language Skills – Must be proficient in French and English
Adaptability – Must be able to adapt to Canadian society. Applicants will be required a minimum score of 35 out of a possible 100 points, based on these requirements.
The Start-Up Visa
The Start-Up visa is for applicants who want to start a business in Canada, with the goal of creating jobs for innovative entrepreneurs, while being able to compete on a global scale.
In order to qualify, one or more of the following designated organisations, or approved business groups, must be willing to invest or support a minimum of $200,00 in your start-up business.
1. You will need to obtain a letter of support from one of the following organizations:
Angel investor groups
Business incubators
Venture Capital Funds
2. You must have a qualifying business
You must meet language requirements of level 5 for the Canadian Language Benchmark in either French or English
4. Support yourself financially with enough to settle in Canada and support any dependents.
Minimum Funds Required for Dependents
1 person must have at least $12,669
2 people must have at least $15,772
3 people must have at least $19,390
4 people must have at least $23,542
5 people must have at least $26,701
6 people must have at least $30,114
7 people must have at least $33,52
Each additional family member must have at least $3,414
Provincial Nomination
Self-employed applicants can also apply via Provincial Nomination Programs. It is important to note that although these programs are not specifically designed for freelancers to move to Canada, due to its restrictive requirements.
It is worth knowing that the option is available, in case you wish to immigrate to the respective province offering the PNP.
Provincial nomination is typically processed through the Express Entry system. However, not all provinces manage their PNP through Express Entry (Quebec, for example).
The fastest way to get a nomination is by looking to see what professionals your preferred province is ideally looking to sponsor. Applicants can apply for a nomination as long as they meet the specified requirements.
If you are in the express entry pool, a nomination will boost your score by 600, ensuring you get permanent residency in many cases.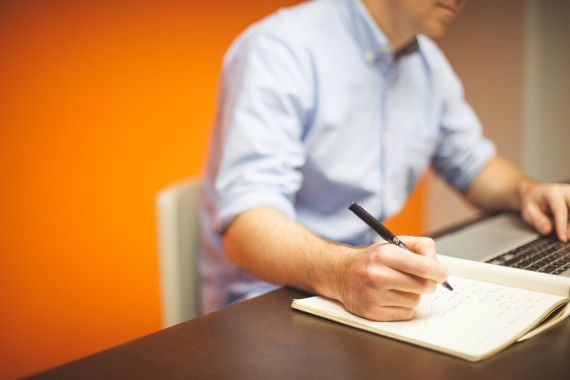 International Experience Canada
IEC offers three different immigration programs:
Working holiday – A suitable option for freelancers and digital nomads.
Young professionals – With a job offer, successful applicants can work for a Canadian business.
International co-op internships – Suitable for students in higher education looking to work as temporary interns at a Canadian company.
Quebec Self-employed Persons Program
Through a separate system from the rest of Canada, self-employed persons moving to Quebec must satisfy the federal requirements, and must also register a start-up deposit in a local bank for $50,000 if based in Montreal, or $25,000 outside of Montreal.
Once Approved
Applicants must ensure their visa application has been thoroughly checked for discrepancies, mistakes and legibility before being sent off, as well as having the correct documents. These include:
A valid passport (applicants are unable to immigrate to Canada with a diplomatic, government service or public affairs passport)
Correct travel documents
A valid permanent resident visa
A Confirmation of Permanent Residence document
Sufficient funding to support yourself and any dependants travelling with you
Reasons For Denial
Applicants must be aware that if an application is not correct, contains false or fraudulent information, or has missing documents, the application will run the risk of being denied. Other consequences may be a bar on applying for permanent resident status for up to five years without the chance for appeal.
Avoid delays in processing time by telling us about any changes to your personal information, and thoroughly checking applications before sending. Enlisting the help of an immigration lawyer to double check your application is highly advised.
Changes in personal situation are:
Changes in address
Changes in contact information (email, mobile, etc.)
Changes to your job or job offer
A new educational credential you have achieved
Marriages or divorces that may restrict your plans
Births or deaths in your family that may restrict your plans
Adoptions that may restrict your plans
Updated language test results
Your application processing will be delayed if:
There are criminal or security problems found within your application
Application fees have not been paid or received
Family situations that include divorce, marriage, or child custody statuses that aren't clear
Background checks need to be conducted still
The visa office has to verify the information you provided
How Total Law Can Help
At Total Law, our lawyers have expert knowledge of Canada's immigration system. They can assess your eligibility for the Self-Employed Visa or other freelancer routes and can help you understand the requirements that you need to meet.
If they determine what visa is the right choice for you, they will help you submit your application. They will also help you put together a portfolio of evidence proving your eligibility for the visa.
If you go through the application process alone, you can easily make mistakes or forget to include certain information. That can lead to delays in the processing of your application.
If your application was rejected, you can also contact us. Our lawyers will help you understand why that happened and will explain to you what your options are if you still want to immigrate to Canada. Our lawyers can tell you what other visas you might be eligible for and can help you submit your application for one of them.
To receive assistance with moving to Canada as a freelancer, call our lawyers today on +1 844 290 6312.
Advice Package
Comprehensive immigration advice tailored to your circumstances and goals.
Application Package
Designed to make your visa application as smooth and stress-free as possible.

Fast Track Package
Premium application service that ensures your visa application is submitted to meet your deadline.
Appeal Package
Ensure you have the greatest chance of a successful appeal. We will represent you in any case.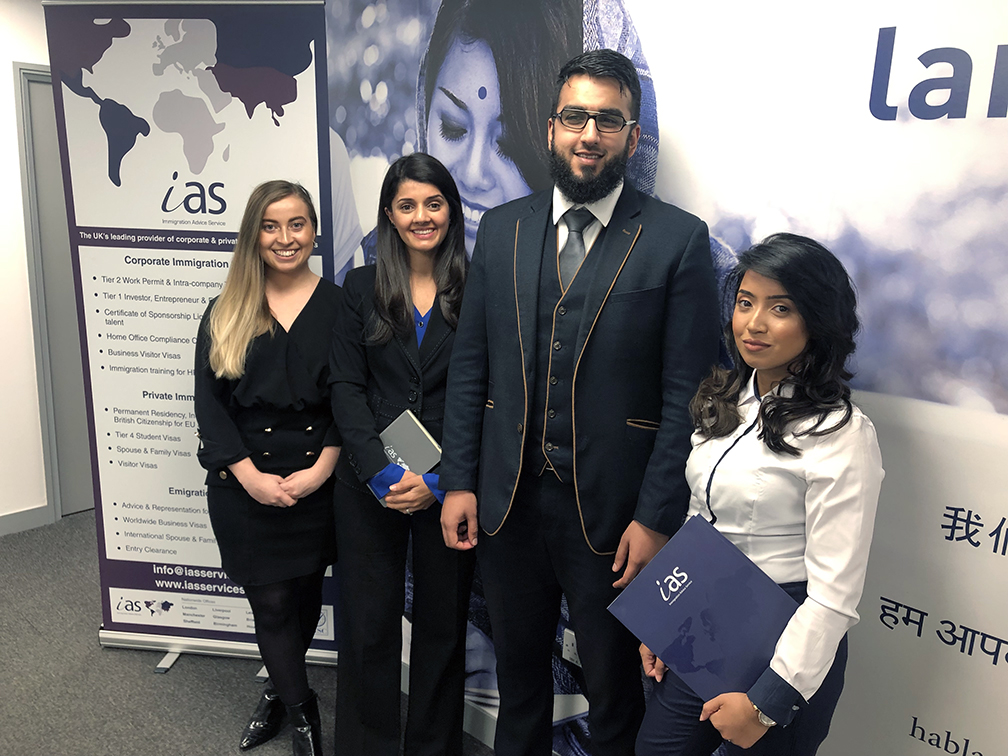 The Advice Package
During this untimed Advice Session with our professional immigration lawyers in London, you will receive our comprehensive advice, completely tailored to your needs and your situation.
Request the Advice Package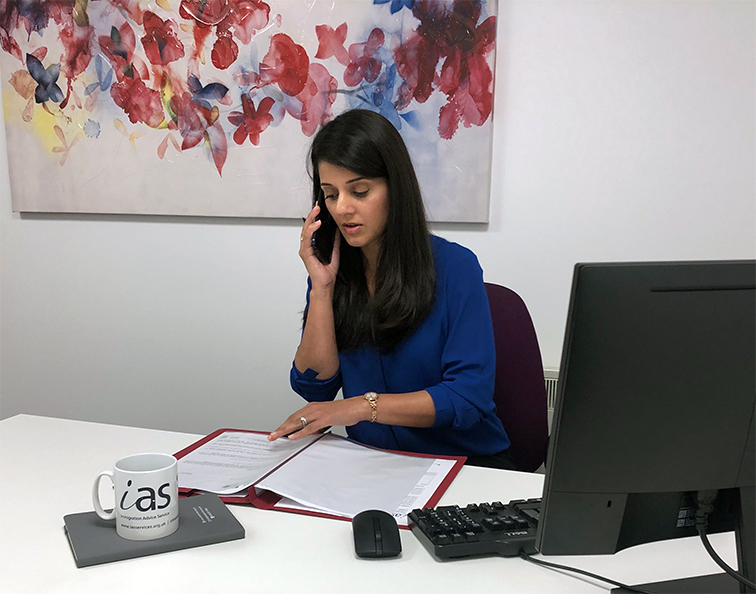 The Application Package
With our Application Package, your dedicated immigration lawyer will advise you on your application process and eligibility. Your caseworker will then complete and submit your forms to the Home Office on your behalf.
Request the Application Package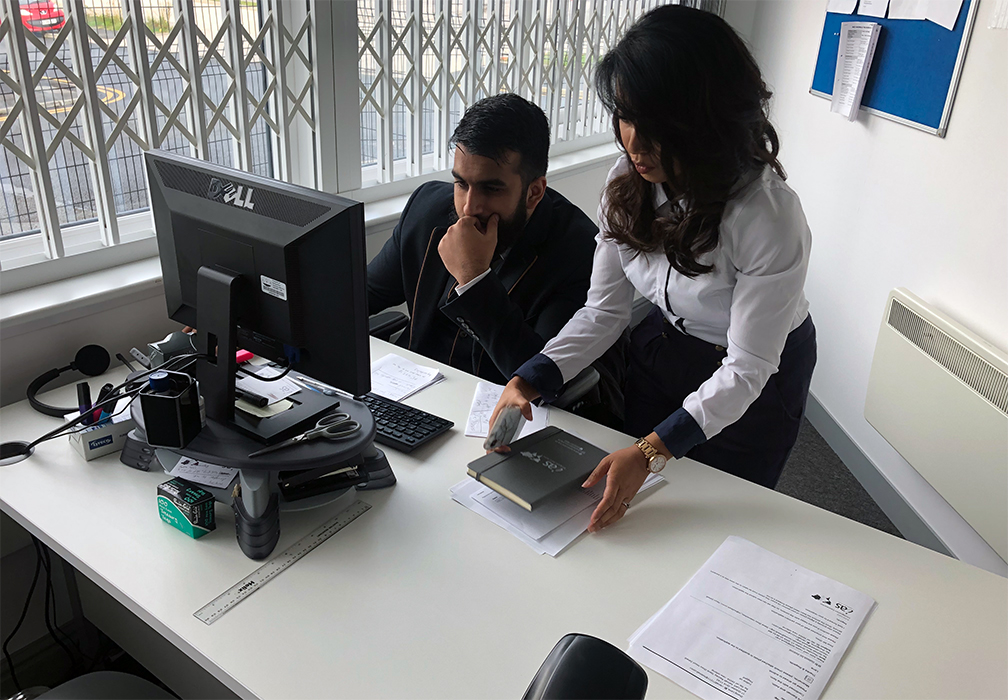 The Fast Track Package
Our Fast-Track Application Package is a premium service for those who need to submit their application in time with their deadlines. Your case will become a top priority for our lawyers and you will benefit from our highest-quality services.
Request the Fast Track Package
The Appeal Package
By choosing our Appeal Package, you can rely on our lawyers' legal knowledge and experience to ensure you have the highest chance of a successful appeal. We will also fully represent you in any hearings/tribunals.
Request the Appeal Package
Related pages for your continued reading.
Frequently Asked Questions
Generally, you are self-employed if any of the following apply to you:
You are the sole proprietor of a business, trade or independent contractor
You are a member of a partnership that carries on a trade or business
You are self employed
Types of financial proof include:
Receipts
Bank statements
Invoices
You are your own boss
You determine your own schedule and working pattern
You are flexible to work around life events, family, and travel
You work for your own salary entirely
You manage your own business and co-workers
Self-Employed people are not exempt from paying the same taxes as other types of workers.