What Is a Preference Relative and How Do Family Visa Categories Work?
Preference relatives are family members of a US citizen who wish to immigrate to the US because of their relationship.
People who are citizens of the United States fit into the category of "immediate relatives." On the other hand, the family preference categories include all other family relationships with a US citizen and a lawful permanent resident (LPR).
Reach us today for more information on family visa categories. We can also assist you in sponsoring a preference relative. Call our lawyers today at +1 844 290 6312 or contact us online.
What is Preference Relative?
Preference relative is a way for non-citizens to get green cards through family ties. US immigration law says that close family relatives have an immediate family relationship status if their spouse, children (unmarried sons or daughters under 21), or parent is a US citizen.
After the US Citizenship and Immigration Services (USCIS) approves a petition for immediate family members, the petition will go to the National Visa Center (NVC). After completing the documentation, the green card applicant can travel to the US.
All other specified relationships that don't fit the definition of an immediate family relationship can be considered for family preference immigrant visas. These family sponsorship arrangements are available for US citizens and green card holders.
With a family preference visa, US citizens can sponsor their spouses, as well as unmarried sons and daughters over the age of 21 or their married sons and daughters, regardless of age. They can also sponsor their siblings (if the US citizen who wants to apply is older than 21).
"I'm very happy with the standard of training received on the OISC Level 1 course, i passed my exam. Thank you!"
"My application was approved and a huge weight has been lifted from our shoulders this year "
"We used this service for the spouse visa extension application to assure that all the information was valid and correct."
Family Preference Visa Categories
Overview
There are quotas and wait times for non-immediate relationships or family preference immigrants. In addition, there is a per-country limit on how these can be filed each year. In the past few years, that limit has been 480,000.
The approved petitions from immediate relatives have been subtracted from the fiscal year limits. This will be used to figure out how many non-immediate relatives can be admitted the following year.
Because of this, a family preference visa category determines a foreign relative's application priority. These categories determine wait times. Family-based preference categories might also help you gauge your chances of bringing a loved one to the US.
Family First Preference (F1)
With an F1 Visa, only certain family members can get into the US legally. For the F1 visa category, you must meet the following requirements:
The daughters and sons must not be married and must be US citizens' children (not permanent residents)
The girls and boys must be at least 21 years old
Under US immigration law, the adult son or daughter must have been a "child" when he or she was younger than 21
Family Second Preference (F2)
Children and spouses of lawful permanent residents can apply for the F2A visa. UK spouse and child petitioners must meet the following criteria:
Be 18 to sign documents and agree to the terms.
Have a permanent US address; legally live and work in the US as a green card holder.
Reach a minimum of 125% of Federal Poverty Guidelines income
Show that you can provide financial support to your spouse or unmarried children in the US.
If your child is over 21 and hasn't married yet, they can get a green card through the F2B visa route. Keep in mind that the child will not be able to get the F2B family preference visa if they get married before the petition is accepted.
Family Third Preference (F3)
The F3 visa category is for children of United States citizens who are married and over 21 years old. Anyone who wants an F3 visa must meet all three of the following requirements:
Have a parent who was born in the United States, shown with a birth certificate or papers about an adoption.
Be over the age of 21; this is not for minor children.
Be a couple with a marriage certificate as proof.
Family Fourth Preference (F4)
An F4 visa lets siblings (and their spouses and children) of US citizens move to the US and start a new life.
The United States citizen who will help their brother or sister gain permanent residence must be at least 21 years old to be eligible for the F4 visa. This is not for minor children. Note that lawful permanent residents are not allowed to petition for the F4 Visa.
You can work and live anywhere in the United States if you have an F4 visa. You can also go to school and get a Social Security number.
In the above-mentioned family-based visas, the INA defines a "child" as a single person younger than 21 who is unmarried. A person has "aged out" when they turn 21 and are no longer considered a child for immigration purposes.
The Child Status Protection Act (CSPA) was passed because many applicants aged out while waiting for visas. Under the CSPA, a person may still be considered a child even after their 21st birthday if they meet specific requirements.
How to Apply for a Family Preference Visa?
Step 1: File the Immigrant Petition
Submit a Petition for Alien Relative (Form I-130) to the USCIS office closest to their home. USCIS will notify petitioners of petition approval (Form I-797). The NVC will contact the applicant when USCIS approves the petition.
The number of family-based immigrant visas that can be given out each fiscal year is set by US law. So even if the Department of Homeland Security (DHS) agrees to your petition, you might wait to get the visa.
Step 2: Gather Required Documents
NVC will send you an "Instruction Package for Visa Applicants." Your relative who wants to move to the US must follow the visa fees and paperwork.
Applicants for visas who have filled out the necessary forms and sent in the required documents to the NVC will be set up for interviews.
The applicant will receive an appointment letter with a medical exam date, time, and instructions a month before their consular officer interview.
Step 3: Prepare for the Interview
On the day of the interview, a consular officer will look over the paperwork and the visa interview. Then, interviewers decide whether or not to give out visas to immigrants.
Bring your current passport and the one you used before. Medical exams are needed before an interview. Applications that don't have these things will be turned down.
Step 4: Check the Visa Bulletin
After your petition is approved, your immigrant visa may take years to arrive, depending on your priority date. Immigrant visas are issued in order of petition until the visa category's limit is reached.
The applicant's priority date is the date the petition was filed and the basis of the issuance order. Immigrant visas can't be given until the applicant's priority is met.
The State Department publishes a Visa Bulletin regularly to show which applications can advance depending on the I-130 petition's filing or priority dates. The "line" pace may estimate your green card application time. After submitting your I-130 petition, check its status.
How Can Total Law Help?
Our immigration lawyers can assist with family visa applications, including green cards. In addition, we can evaluate your eligibility for your chosen category and suggest a better solution to immigrate to the U.S.
We offer all of the following family visa services:
Check that your application has the necessary information and papers.
Complete all applications for you.
Review the family visa bulletins to see if your application is current.
Communicate with you and your family about your status.
Coordinate with the visa application center and your US consulate.
Notify you of the outcome of your petition.
If you need expert advice about family preference visas, please call +1 844 290 6312 or contact us online.
Advice Package
Comprehensive immigration advice tailored to your circumstances and goals.
Application Package
Designed to make your visa application as smooth and stress-free as possible.

Fast Track Package
Premium application service that ensures your visa application is submitted to meet your deadline.
Appeal Package
Ensure you have the greatest chance of a successful appeal. We will represent you in any case.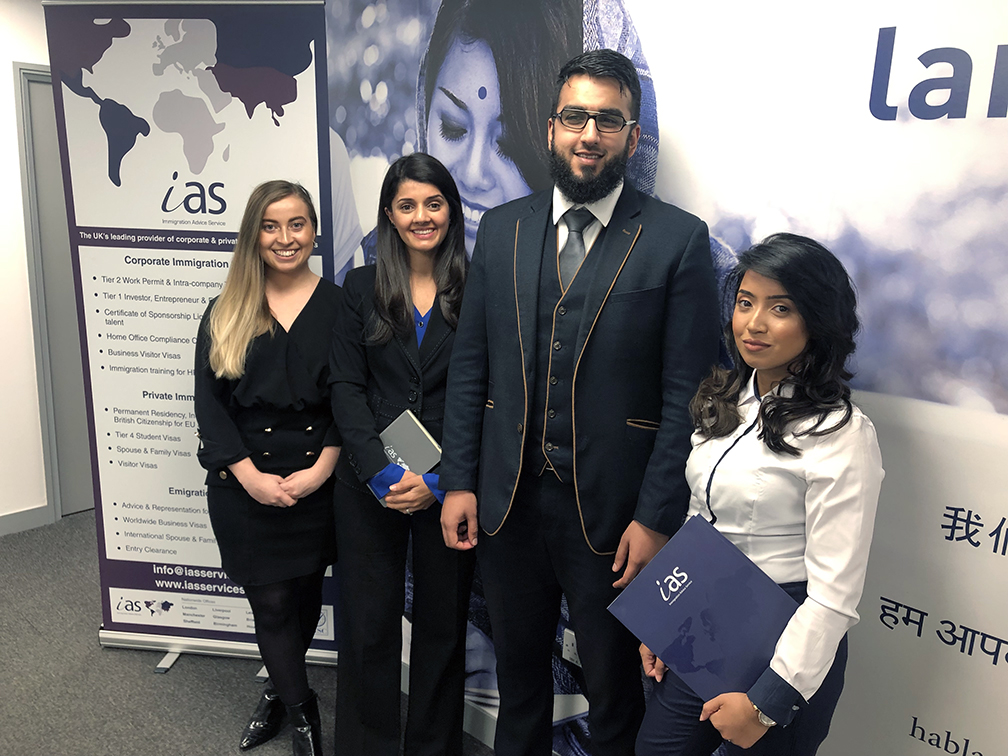 The Advice Package
During this untimed Advice Session with our professional immigration lawyers in London, you will receive our comprehensive advice, completely tailored to your needs and your situation.
Request the Advice Package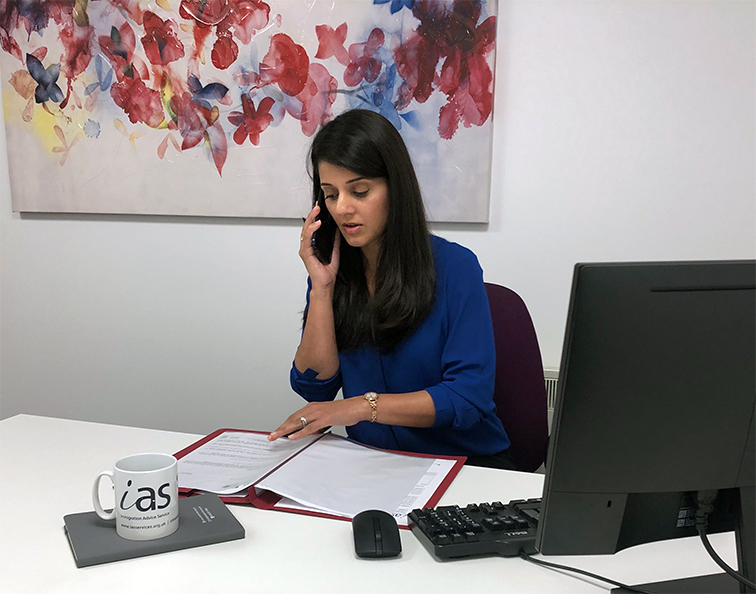 The Application Package
With our Application Package, your dedicated immigration lawyer will advise you on your application process and eligibility. Your caseworker will then complete and submit your forms to the Home Office on your behalf.
Request the Application Package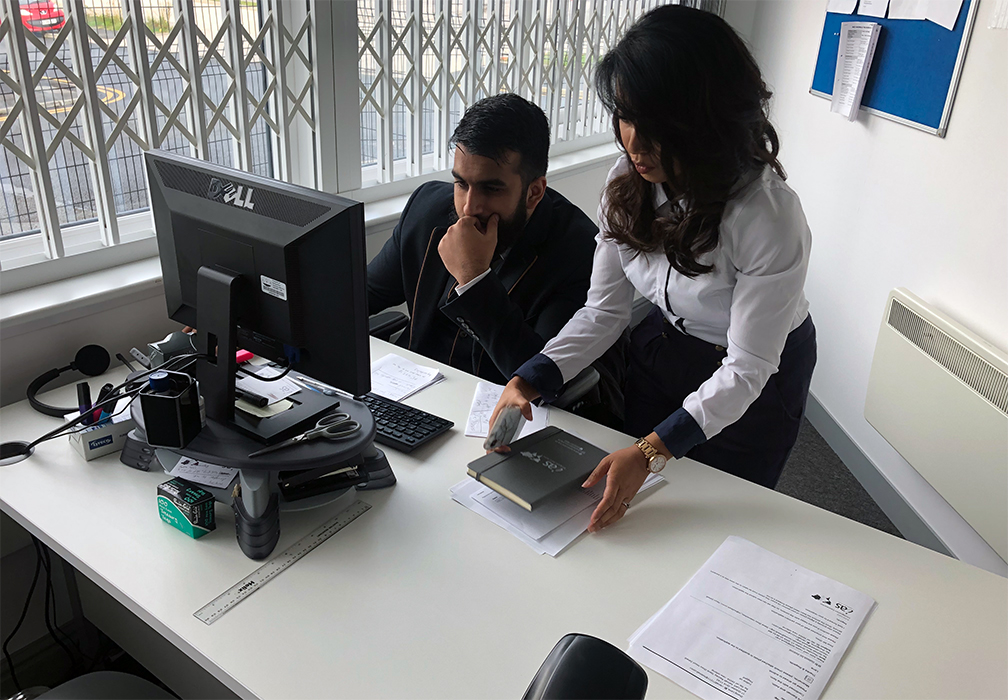 The Fast Track Package
Our Fast-Track Application Package is a premium service for those who need to submit their application in time with their deadlines. Your case will become a top priority for our lawyers and you will benefit from our highest-quality services.
Request the Fast Track Package
The Appeal Package
By choosing our Appeal Package, you can rely on our lawyers' legal knowledge and experience to ensure you have the highest chance of a successful appeal. We will also fully represent you in any hearings/tribunals.
Request the Appeal Package
Related pages for your continued reading.
Frequently Asked Questions
Families of US citizens and lawful permanent residents can acquire an immigration visa if they match one of the family preference categories. These groups rank in order of importance. Visas are allocated to each group each fiscal year.
USCIS is an acronym that stands for U.S. Citizenship and Immigration Services. It is the primary federal government agency dealing with aliens in the United States. In addition, the USCIS has jurisdiction over immigrant petitions and Family Based Immigration adjustment applications.
A sibling is a biological brother or sister, a stepbrother or stepsister, or an adopted brother or sister. For there to be a sibling relationship, each person must have been born to at least one of the same parents. Siblings don't need to be from the same biological parents as long as they both became "children" before the age of 16 in the case of adoption, or before the age of 18 in the case of stepchildren.
For family-based immigration to work, at least two family members must participate: petitioners and beneficiaries. The person who wants to sponsor a family member from another country for a green card must be a U.S. citizen or a legal permanent resident.
The person who wants to get a green card is a foreign family member. In some cases, the beneficiary may have a spouse or children who qualify as "derivative beneficiaries."