Innovator Visa vs. Start up Visa: What's the Difference and Which One is Right for me?
Both the Innovator Visa and the Start up Visa pertain to entrepreneurs who want to come to the UK and bring a business idea with them. However, the two visa categories do have some differences. If you're hoping to come to the UK, it's important to pick the correct category for you. Rather than seeing it as Innovator Visa vs. Start up Visa, it's more about which route best fits your experience level and business plans.
For more information on Innovator Visa, Start-up Visa or other services, contact us at 0333 305 9375. Our expert immigration lawyers would be happy to assist you.
What is an Innovator Visa?
The Innovator Visa, that replaced the Tier 1 Entrepreneur Visa, is aimed at people with considerable business experience that want to start a business venture in the UK. Applicants for this visa will also need more capital available.
What do I need to be eligible?
Firstly of course, you'll need that all-important business idea. It must bring something completely new to the UK market and benefit the British workforce. Easy! This fulfills the 'innovation' part of the three key criteria for your idea.
The Home Office will be looking for your idea to fit two other key elements:
Scalability – does it have potential to grow and create jobs
Viability – do you as the applicant have all the relevant skills to make your business idea a success
Before you make a visa application you must have your idea endorsed by an endorsing body. The body must write a detailed letter on your business proposal to the Home Office. This will then be used in your application.
There are many different bodies that could endorse your proposal. Some work across all sectors or may be restricted to just one. The Home Office has collated a list you can access of bodies you could contact here. You'll also need £50,000 of investment funds available.
So how is a Start up Visa different?
Essentially the main differences are levels of experience and investment funds available. Successful applications for a Start up Visa are decided on the basis of an entrepreneur having 'high potential' rather than experience. For a Start up Visa, you also don't need investment funds available, just a lot of ambition to start a business in the UK for the first time.
However you must still present a business idea that fulfills the same above criteria of innovation, scalability and viability. An endorsement from an endorsement body is also vital for success.
There is also a credibility requirement. The Home Office will want to ensure you:
Genuinely intend to undertake your business activity. The Home Office will refer to your work, education and immigration history, and any declaration made on your application.
Not intend to work in breach of immigration law.
Have any money claimed in your application available for the purposes described in your application
What is the difference in length of stay?
Under the Innovator Visa, you have three years leave in the UK however on the Start up visa, you only have two years.
Are the financial requirements for the Innovator Visa and Start up visa the same?
The £50,000 worth of investment funds is only necessary for the Innovator visa, and must be able to be evidenced. The personal financial requirements are very similar.
For both, you must be able to show you have at least £945 in your bank account for 90 consecutive days. Under both visa categories, applicants won't have access to state support, or public funds, so you must be able to show you have funds to support yourself once in the UK.
How much does it cost to apply?
Fees for both visas depends on where you're applying from and your personal situation. The Innovator Visa is more expensive, costing £1021 for the applicant and per dependent if you are bringing family members with you. To extend or switch the visa, and therefore to apply from inside the UK costs £1277.
For the Start Up Visa, costs are slightly lower. For the applicant, £363 and the same for your partner and children. Once again, you can bring family members with you to the UK with this visa route.
Can the Innovator Visa and Start up Visa be extended?
A very important difference between these two routes comes with your options once your initial grant of leave comes to an end. On the Innovator Visa route, your visa can be extended for another three years and there is no cap on extensions. However on the Start Up Visa route, you cannot extend. After two years, you must either switch to the Innovator Visa instead or leave the UK. This means you would need to then meet the requirements under the Innovator visa.
If you wish to settle in the UK long term, switching onto the Innovator Visa is your only pathway to do so. After five years in the UK, with an additional three years under the Innovator Visa, you can then apply for Indefinite Leave to Remain.
Can I take on other work on either visa?
Under the Start Up Visa, you are able to take on other work while in the UK, while also working on your business. However on an Innovator Visa you can only undertake work on your business.
Which documents do I need?
For both visa categories you will require a set of documents to be sent as evidence along with your application to the Home Office. The requirements are as follows:
Current passport or other valid travel identification
B2 English language test pass certificate/evidence (if applicable)
Evidence of investment funds
Bank statements showing at least £945 in savings in your bank account for 90 consecutive days before you apply
For the Innovator Visa, you will also need documentation to evidence the £50,000 worth of investment for your business proposal.
The very important differences between the Innovator Visa and Start Up Visa revolve around the applicant: your level of experience, your long-term plans and whether you have investment funding or not. Either way, as a more experienced entrepreneur or someone just starting out, if you have an ambitious idea you want to bring to the UK one of these two visa routes could work for you.
You may be interested in reading about.
Advice Package
Comprehensive immigration advice tailored to your circumstances and goals.
Application Package
Designed to make your visa application as smooth and stress-free as possible.
Appeal Package
Ensure you have the greatest chance of a successful appeal. We will represent you in any case.

Fast Track Package
Premium application service that ensures your visa application is submitted to meet your deadline.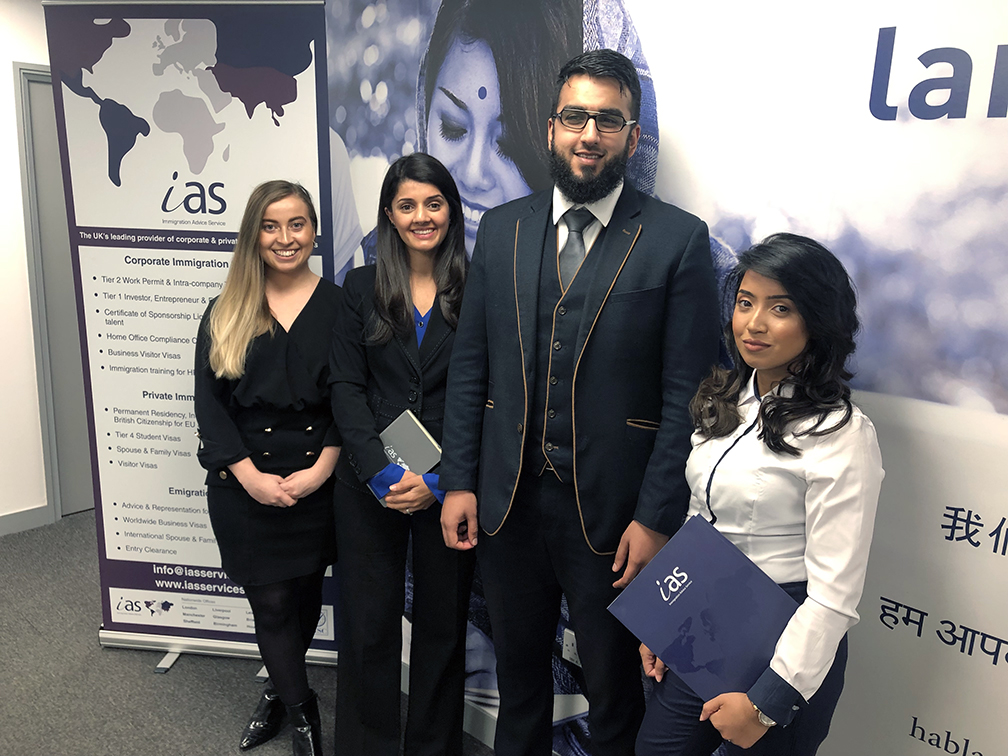 The Advice Package
During this untimed Advice Session with our professional immigration lawyers in London, you will receive our comprehensive advice, completely tailored to your needs and your situation.
Request the Advice Package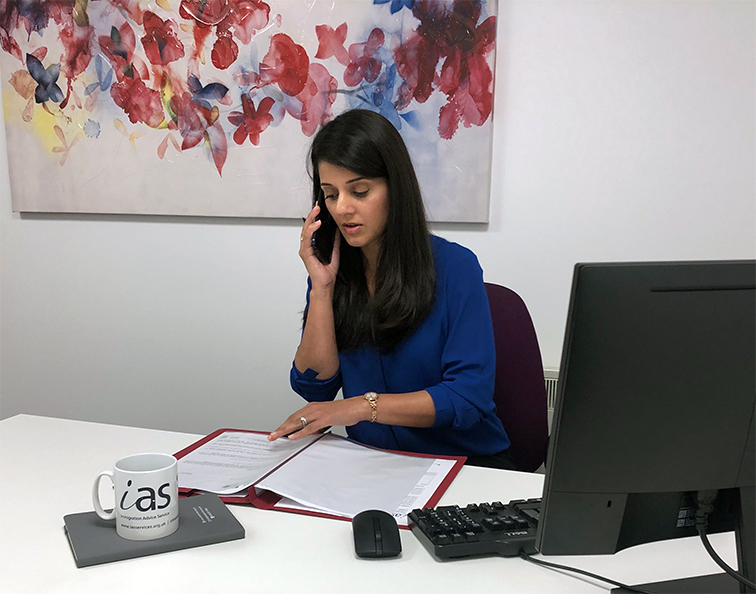 The Application Package
With our Application Package, your dedicated immigration lawyer will advise you on your application process and eligibility. Your caseworker will then complete and submit your forms to the Home Office on your behalf.
Request the Application Package
The Appeal Package
By choosing our Appeal Package, you can rely on our lawyers' legal knowledge and experience to ensure you have the highest chance of a successful appeal. We will also fully represent you in any hearings/tribunals.
Request the Appeal Package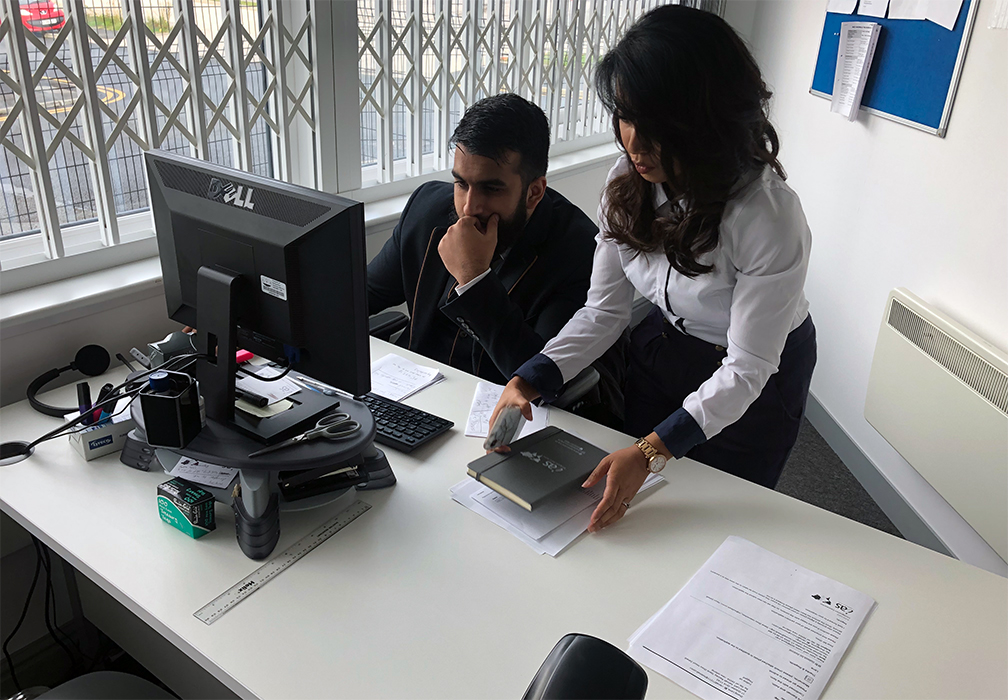 The Fast Track Package
Our Fast-Track Application Package is a premium service for those who need to submit their application in time with their deadlines. Your case will become a top priority for our lawyers and you will benefit from our highest-quality services.
Request the Fast Track Package