UK Start-up Visa: Apply from The U.S.
Entrepreneurs from the United States who would like to set up a business in the UK may be eligible for a UK Start-up visa.
If you have any questions regarding your Start-up visa application, give us a call at +1 844 290 6312. We are here to help you online, in person, or over the phone.
What is a Start-up Visa?
The Start-up Visa allows those from outside the European Economic Area and Switzerland to set up a business in the United Kingdom. It is aimed predominantly at those looking to set up a business for the very first time.
Being a graduate and securing initial funding aren't necessary requirements, but you must have an innovative, viable and scalable business idea that's been endorsed by a recognized body before you can be considered eligible for a Start-up visa.
The Start-up Visa is a one-off visa that doesn't necessarily lead to a permanent residence route, although those who wish to live in the UK on a permanent basis can switch their visa to the Innovator Visa before taking the Indefinite Leave to Remain route.
"I'm very happy with the standard of training received on the OISC Level 1 course, i passed my exam. Thank you!"
"My application was approved and a huge weight has been lifted from our shoulders this year "
"We used this service for the spouse visa extension application to assure that all the information was valid and correct."
What are the requirements for a Start-up visa?
In order to obtain a Start-up Visa, you'll need to meet a number of requirements set out by the UK's Home Office. These include the following:
Must be aged 18 or over
You've been endorsed by an approved endorsing body that has assessed your business idea and concluded it is innovative, viable, and scalable
Your endorsement letter was issued no more than 3 months before the start of your application for a Start-up visa
Must not have owned a business in the UK previously (unless you held the Tier 1 Graduate Entrepreneur Visa)
You must genuinely intend to and be capable of undertaking the work described in your application
Must be competent in the English language to at least CEFR Level B2
Those outside the UK must meet the financial requirement to support themselves while staying in the UK
English language knowledge
As part of your application for a Start-up visa, you'll need to demonstrate that your written and spoken English is at a competent level.
There are a number of countries, including the USA, whose citizens are exempt from this requirement. If you're a U.S citizen, then you won't need to meet the English language requirement. However, if you're a citizen of another country then you may need to. Check the Gov.uk website here for a list of all the countries that are exempt.
Financial requirement
In order to ensure you have sufficient funds to support yourself while you're living in the UK, the Home Office enforces a minimum financial requirement for overseas visa applicants. The amount you'll need depends on your circumstances.
Those making an application will need to have £1,270 (approx $1,800) in savings for 28 consecutive days before making their application. You'll be asked by the UK's Home Office to provide proof of this when you submit your application.
In addition to the minimum financial requirement, you must meet as the applicant, you'll also need additional funds if you're including any dependents on your application. The exact amount will depend on your relationship with your dependent(s).
£285 (approx $400) for a partner
£315 (approx $445) for a child
£200 (approx $280) for each child thereafter
Documents needed to apply for a Start-up Visa
When you make an application for a UK Start-up Visa, as well as your endorsement letter confirming your business idea has been assessed by an endorsing body, you'll be asked to provide a portfolio of supporting evidence and documentation. This is so the Home Office in the UK can process your application and confirm your identity.
The required documents include the following:
A valid passport or another travel document that confirms the applicant's identity
Bank statements pre-dating your application showing you had at least £1,270 (approx $1,800) for 28 consecutive days
Proof you meet the English language requirement (unless you're exempt)
Tuberculosis test result (if you're from a country where this is required)
If any of your documents are not in English or Welsh, then you'll need to arrange a certified translation at your own cost.
Dependents
It's possible to go to live in the UK on a Start-up Visa with dependents. However, unlike with some other visas, your dependents will also need to be eligible before they can join you in the UK.
A dependent can be the following:
Spouse, civil partner, or unmarried partner
Children under the age of 18 including those born while you're staying in the UK
Children over the age of 18 if they're currently in the UK and living with you
When making the application, you'll need to provide evidence of your relationship with any dependents. If you're including your husband, wife, civil partner, or unmarried partner, you'll need to prove that your marriage or civil partnership is recognized in the UK and that you've been living together for at least 2 years before you move there.
Any children over the age of 16 will need to live with you, and they must not have children of their own or be married/in a civil partnership. They must also be financially supported by you. If they don't meet these criteria then unfortunately you won't be able to include them as a dependent on your application.
Costs and fees
The amount you'll need to pay for a Start-up Visa will depend on both your circumstances and where you're applying from. If you're applying from within the UK and you'll need to pay £508 as the applicant. If you are outside the UK you will need to pay £378. You'll also need to pay the same amount for any dependents on your application.
Applicants can have their application reduced by £55 (approx $75) if they're from one of several European countries, so U.S citizens won't be eligible for this discount. For a full list of the countries, check the Gov.uk website.
Advice Package
Comprehensive immigration advice tailored to your circumstances and goals.
Application Package
Designed to make your visa application as smooth and stress-free as possible.

Fast Track Package
Premium application service that ensures your visa application is submitted to meet your deadline.
Appeal Package
Ensure you have the greatest chance of a successful appeal. We will represent you in any case.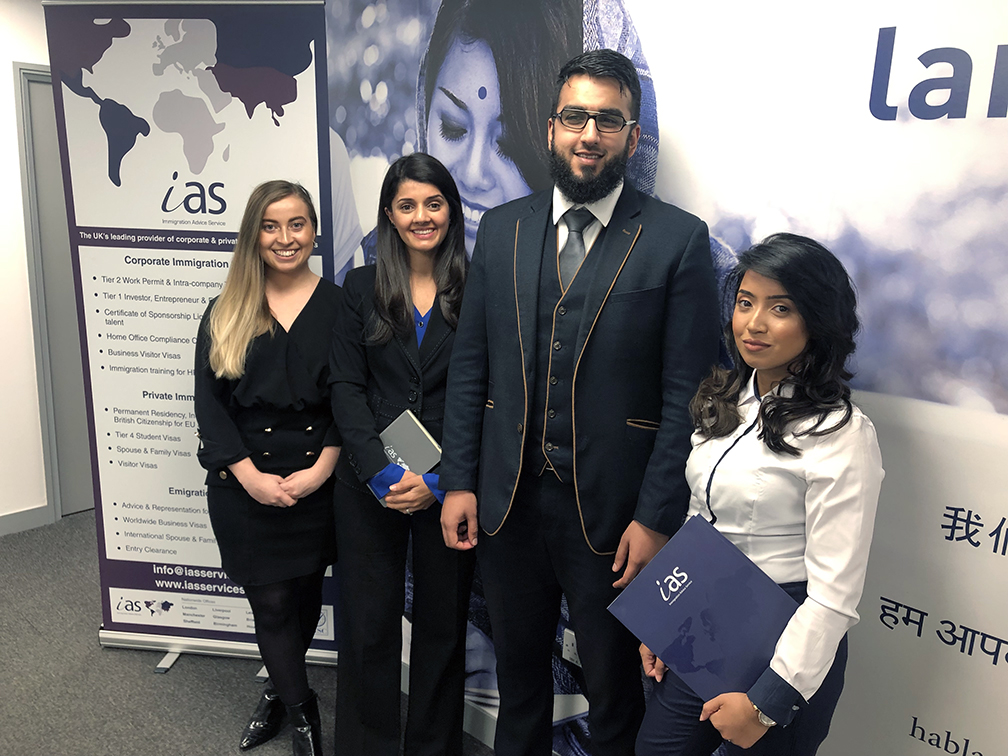 The Advice Package
During this untimed Advice Session with our professional immigration lawyers in London, you will receive our comprehensive advice, completely tailored to your needs and your situation.
Request the Advice Package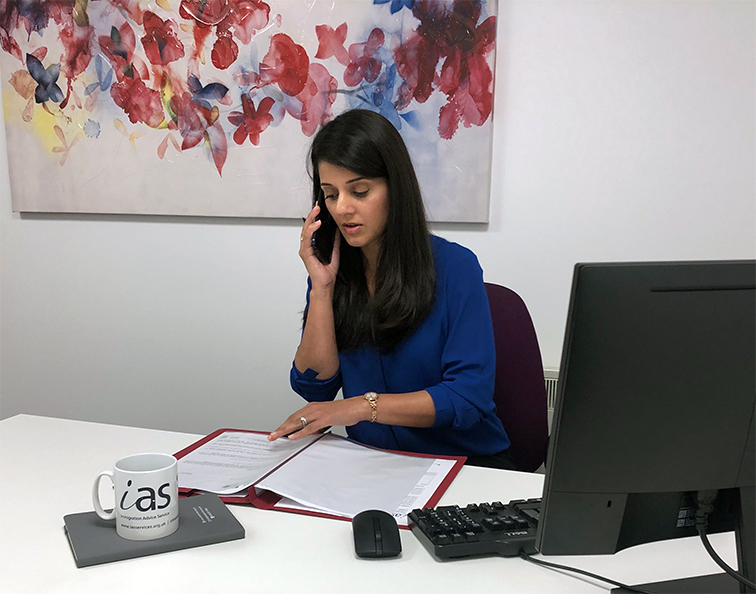 The Application Package
With our Application Package, your dedicated immigration lawyer will advise you on your application process and eligibility. Your caseworker will then complete and submit your forms to the Home Office on your behalf.
Request the Application Package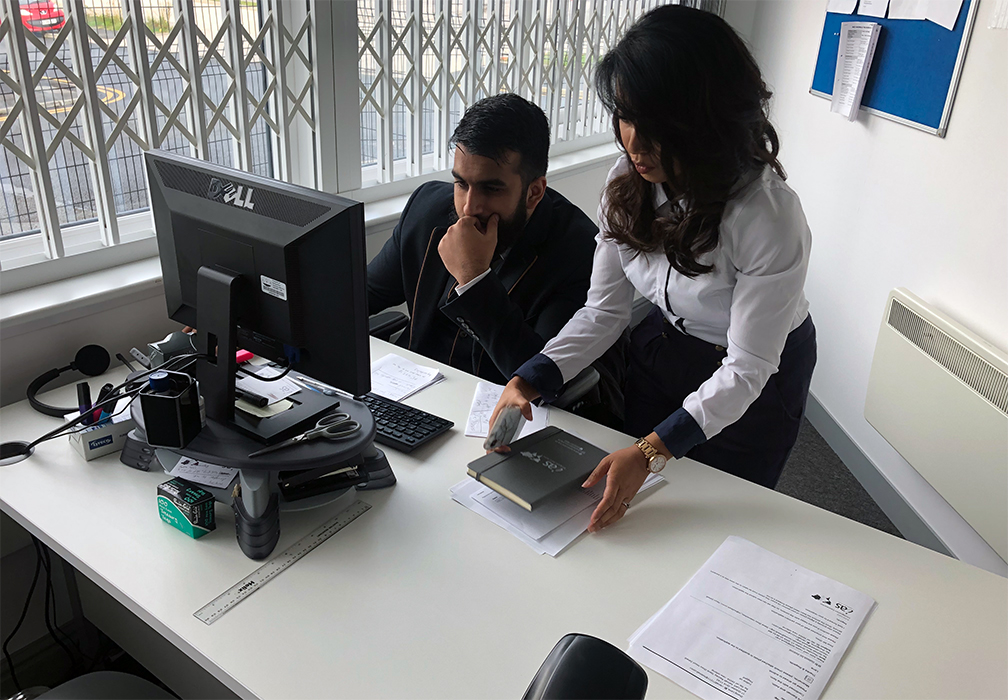 The Fast Track Package
Our Fast-Track Application Package is a premium service for those who need to submit their application in time with their deadlines. Your case will become a top priority for our lawyers and you will benefit from our highest-quality services.
Request the Fast Track Package
The Appeal Package
By choosing our Appeal Package, you can rely on our lawyers' legal knowledge and experience to ensure you have the highest chance of a successful appeal. We will also fully represent you in any hearings/tribunals.
Request the Appeal Package
Related pages for your continued reading.
Frequently Asked Questions
If you're applying for a UK Start-up visa from the U.S, there are a number of things you should know before you commence your application.
Firstly, you should make your application online. Once your application has been submitted, you'll then need to confirm your identity and supply your fingerprints and photograph to be used on your biometric residence permit.
There are two ways you can prove your identity. The easiest and most convenient way is by using the 'UK Immigration: ID Check' app which is compatible with most modern smartphones. If your phone is not compatible or there's another reason you can't access the 'UK Immigration: ID Check' app, then you'll need to attend a visa application center in your home country instead.
Although the Start-up Visa is a one-off, two-year visa, you are able to switch to the Innovator route if you'd like to stay in the UK for longer.
Once you've had the Innovator Visa for 3 years, you will have been living in the UK for a total of 5 years, meaning you'll automatically qualify for Indefinite Leave to Remain.
If your application for ILR is accepted, you'll then be free to live, work and study in the UK free from time limits or immigration restrictions.
As well as switching from a Start-up visa, it's also possible to transfer to this visa type via a different route. For example, if you're in the UK on a Student Visa and your current stay is about to expire, you may be eligible to switch to the Start-up Visa and extend your stay in the country.
With that being said, it'll all depend on your circumstances and you'll still need to meet the requirements in order to switch your visa over.
The waiting time depends on where you're making the application from. If you're outside the UK, then you should get a decision within 3 weeks. If you're applying from inside the UK, then you can expect to have your decision within 8 weeks.
Please note that the estimated wait times given begin once you've submitted your application, provided documents, and proved your identification.
Hopefully, after reading this guide you now have all the information you need pertaining to the UK Start-up Visa. However, if you require any further advice or you'd like some professional assistance with making your application, don't hesitate to contact us today as we're always here to assist.
Our solicitors are experts in all aspects of UK immigration law, and we have a proven history of helping people like you achieve their goal of obtaining a Start-up Visa and setting up their business in the UK. For more information on how we can assist, call us today at +1 844 290 6312.