How Many O-1 Visas are Issued Each Year?
The O-1 visa is a non-immigrant visa that allows people with extraordinary skills to stay and work in the U.S. for an initial period of up to three years, and can then be extended until their contract is completed.
For instance, if you are a Nobel-prize winner in any field and want to travel to the U.S. to work, you will need to apply for an O-1 Visa.
For advice and assistance with your visa application, contact Total Law today at +1 844 290 6312 or use the online contact form to get in touch.
What is the O-1 Visa?
The O-1 visa is a employment-based, non-immigrant work visa granted to non-US nationals to travel and work in the U.S. who possesses extraordinary ability in their field. Applicants for this visa will need to pass the extraordinary standard requirement, possessing recognized prizes in their field of expertise, as set out by the United States Citizenship and Immigration Services (USCIS).
It is important to note that an O-1 visa is different from an H1B visa. O-1 visa applicants must be known to be extraordinary people in their respective fields, whereas H1B visa holders must hold at least a bachelors degree in their field.
O1 visa applicant must demonstrate sustained national or international acclaim and recognition for achievements in their field of expertise. These fields can include the sciences, business, athletics, arts, education, or any other field.
There are three types of 0-1 visas issued by the U.S. Citizenship and Immigration Services. These are:
O-1A visa: The O-1A visa is issued to people with extraordinary abilities in the sciences, athletics, business, and education. The visa is primarily granted to people in these four fields.
O-1B visa: The O-1B visa is given to individuals with extraordinary ability or achievements in the motion picture or television industry and the field of arts.
O-2 visa: This visa is given to those who are assistants or aid to the O-1 visa applicant/beneficiary, whether an artist or athlete.
They follow the O-1 visa for a specific performance or event. If the assistant (O-2) is working with an O-1A, they must be an 'integral part' of the O-1A activity, and if the assistant is to work with an O-1B, they must be 'essential' to the completion of the O-1B project or production.
However, the O-2 visa applicants must have skills and experience with the O-1 that any U.S. worker cannot do to complete the project.
O-3 visa: O-3 visa is given to the family members (spouse and child) of O-1s and O-2s.
"I'm very happy with the standard of training received on the OISC Level 1 course, i passed my exam. Thank you!"
"My application was approved and a huge weight has been lifted from our shoulders this year "
"We used this service for the spouse visa extension application to assure that all the information was valid and correct."
What are the Benefits of an O-1 Visa?
There are a host of benefits that O1 visa holders enjoy in the U.S. These benefits include:
Extendable three-year validity; you have the permission to extend without limit for a year increment, depending on the individual situation.
Flexible relationship with the green card
Privilege to bring family and support people
A faster application process, which will take between 2-6 months.
Smaller volume of annual applications; USCIS does not limit the number of O-1 visas issued year as there are small volumes of applicants for this visa category.
High approval rate, the approval rate for an O-1 visa is around 80-95% each year, and it can also vary depending on the service center processing the application.
Who is Eligible for an O-1 Visa?
To be eligible for the O-1 visa, you must possess extraordinary abilities and an extraordinary achievement nationally and internationally recognized to back up your skills and abilities. You must be considered well-known, renowned, or leading in your particular field of expertise, and must be able to provide evidence to back this up.
Evidence can include things like a Noble-prize, an Emmy, a Grammy award, an Olympic Medal, or any other international award proves your extraordinary abilities in your expertise. Generally, to be eligible for an O1 visa you must be able to meet at least three of the USCIS list of evidentiary criteria.
For O-1A visa applicants, these are:
You have received nationally or internationally recognized awards or prizes as per your excellence in your field of endeavor.
You are a member of an association that requires outstanding achievements in your field as determined by recognized national or international experts.
You or your work have been featured in professional or major trade publications, major newspapers, or magazines.
You have contributed original scientific, scholarly, or business-related works that have major significance in your field.
You have authored scholarly articles that are published in professional journals or other major media in your field.
You have a high salary or other payments from the services you rendered in your field, which must be proven by contracts or other reliable evidence.
You have participated on a panel as a judge of the work of others in your field.
You have been employed in a critical or essential capacity for organizations and establishments that have a distinguished reputation, and this must be backed up by documents.
For O-1B visa applicants, these are:
you have performed and will perform as a lead or starring role in productions that have a distinguished reputation from critical reviews, advertisements, and the like.
You have achieved national or international recognition for achievements due to critical reviews and similar materials.
You have a record of major commercial or critically acclaimed successes indicated by the title, television ratings, box office receipts, and the like.
You have received significant recognition for your achievements from experts, critics, government agencies, and other recognized institutions or experts in the field.
You get a high salary or remuneration for the services you render in your field.
O-1 Visa Application Process and Requirements
In order to submit an application for an O1 visa, you will need the following:
Petition: An O-1 sponsor (employee or agent) must file a form 1-129, Petition for Non-Immigrant Worker, according to the USCIS standard.
Submit documentary evidence, including contracts, itineraries, salary statements, certificates, membership files, or similar materials.
Peer consultation must be a written advisory opinion from a peer group or an expert in your field to prove your extraordinary abilities and achievements.
After submitting your application, you will be given written notice that your application has been received and the decision on your application.
If rejected, you can reapply, and if approved, you will need to apply for form DS-160 (Online Visa processing Form) for your visa, depending on whether you are in the U.S. or abroad.
How Many O-1 Visas are Issued Each Year?
Unlike other US visa routes, there is currently no hard cap or limit on the number of O-1 visas issued each year, and in fact, the number of O1 visas issued annually increases year-on-year
For example, the total number of O-1 visas issued in 2014 was 22,430, and the total number of 0-1 visas issued in 2015 was 23,680.
How Total Law Can Help?
Foreign workers can gain excellent experience working as non-permanent employees in the U.S. The experienced immigration lawyers at Total Law can support your O-1 visa application and answer any questions you may have.
The help of our team can get you into your intended employment faster and without stress. Contact Total Law for assistance with your application today. We are open to serve you 24/7, by phone or by online chat on our website.
Advice Package
Comprehensive immigration advice tailored to your circumstances and goals.
Application Package
Designed to make your visa application as smooth and stress-free as possible.

Fast Track Package
Premium application service that ensures your visa application is submitted to meet your deadline.
Appeal Package
Ensure you have the greatest chance of a successful appeal. We will represent you in any case.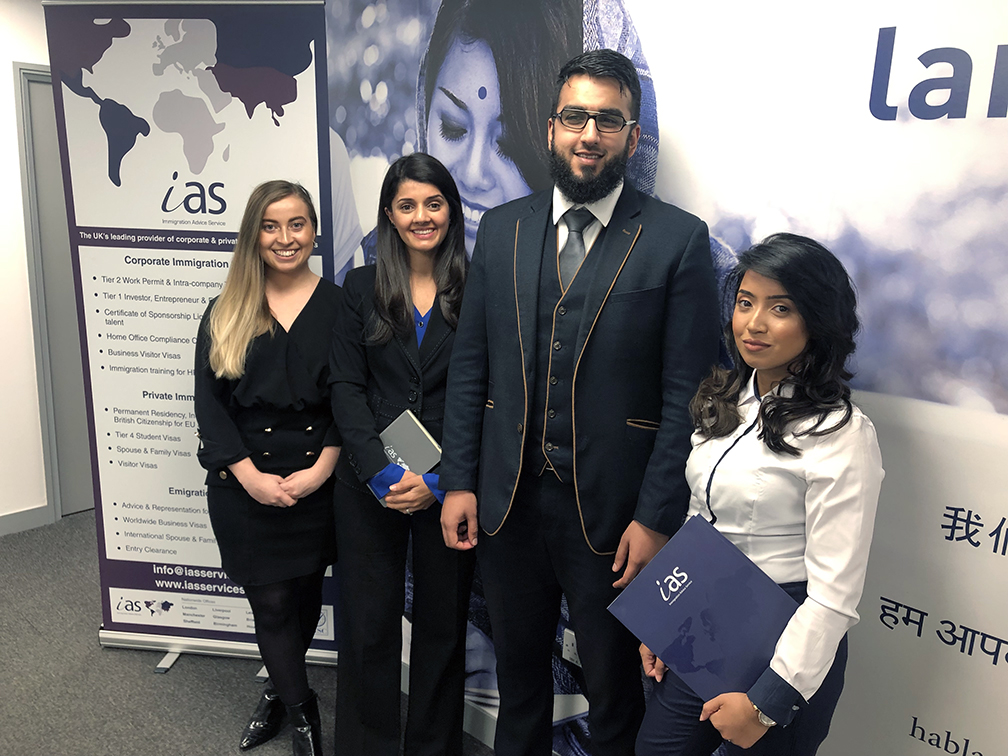 The Advice Package
During this untimed Advice Session with our professional immigration lawyers in London, you will receive our comprehensive advice, completely tailored to your needs and your situation.
Request the Advice Package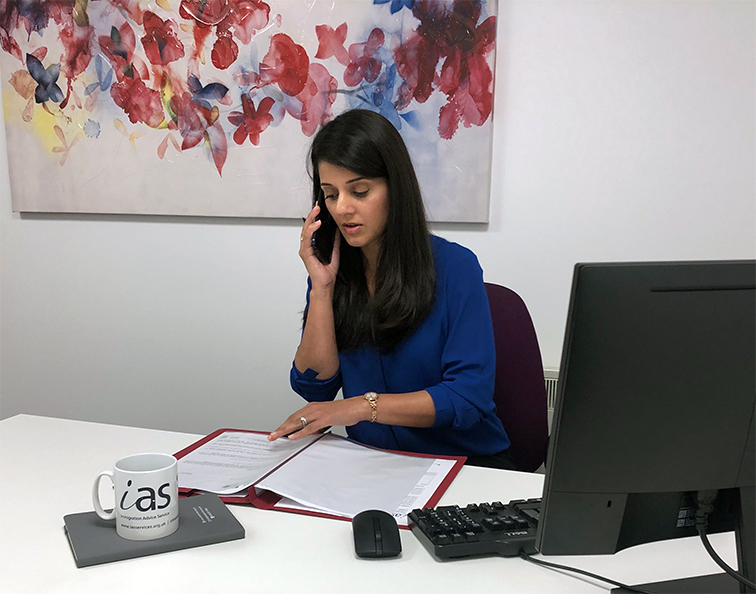 The Application Package
With our Application Package, your dedicated immigration lawyer will advise you on your application process and eligibility. Your caseworker will then complete and submit your forms to the Home Office on your behalf.
Request the Application Package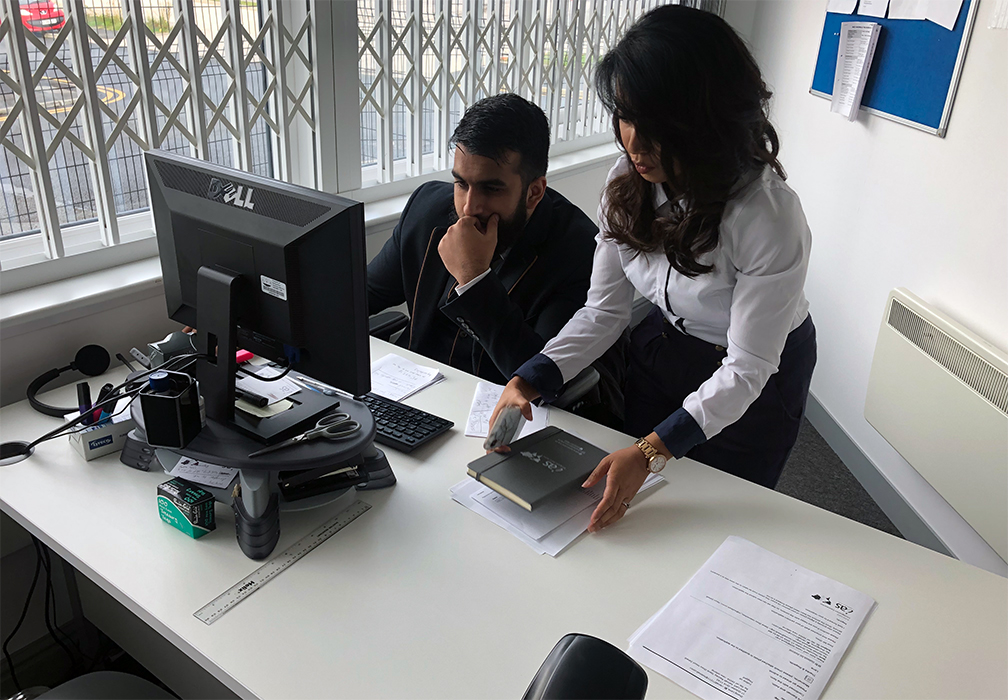 The Fast Track Package
Our Fast-Track Application Package is a premium service for those who need to submit their application in time with their deadlines. Your case will become a top priority for our lawyers and you will benefit from our highest-quality services.
Request the Fast Track Package
The Appeal Package
By choosing our Appeal Package, you can rely on our lawyers' legal knowledge and experience to ensure you have the highest chance of a successful appeal. We will also fully represent you in any hearings/tribunals.
Request the Appeal Package
Related pages for your continued reading.
Frequently Asked Questions
USCIS processes an O-1 visa within 2-3 months, depending on the service center processing your petition.
A regular O-1 visa application will typically cost approximately $700 and an additional $1,410 if you apply for a premium service.