Can I apply for a Green Card with an H2B visa?
The H2B visa is a nonimmigrant visa reserved for foreign workers including those from the United Kingdom, that are interested in moving to the United States as workers in a temporary job that is non-agricultural.
If you have questions about the H2B Visa and the green card process in the US, you can take advantage of our immigration services and contact our expert immigration lawyers to discuss. You can call us on 0333 305 9375, or contact us online seven days a week via our live chat.
What is an H2B Visa?
An H2B visa is a work visa allowing US employers to hire foreign workers from the UK as temporary workers to fill temporary non-agricultural jobs positions such as landscaping, grounds maintenance, construction, restaurant/hospitality, maintenance, golf, manufacturing, processing, and other specialty services sector roles.
The key goal of the H2B visa is to address shortages of workers in specific fields for seasonal jobs by attracting workers from other areas of the world, including the UK.
In order for the temporary workers to be approved to become an H2B visa holders, the foreign national must be able to prove that their prospective employer in the US is unable to find people with permanent residence status in the US to fill the role – meaning there is a need to recruit from overseas.
"I'm very happy with the standard of training received on the OISC Level 1 course, i passed my exam. Thank you!"
"My application was approved and a huge weight has been lifted from our shoulders this year "
"We used this service for the spouse visa extension application to assure that all the information was valid and correct."
Who is eligible to become an H2B work visa holder?
To obtain a H2B visa, the applicant must first receive a temporary job offer from an eligible US employer that is a one-time job, or meets a seasonal need, peak load need, or intermittent need and obtain a temporary labor certification.
To get the visa status, you must:
Have a temporary job offer from a U.S.-based company.
Meet the minimum qualifications and have the skills and experience for the temporary job.
Be able to demonstrate that you will return to the UK before your H2B work immigration status and visa expires.
Be from the UK or any of the other 70+ countries that the Secretary of State for the USA has approved to be eligible for the H2B program.
What temporary jobs are available with an H2B visa?
The permitted jobs that are allowed with the H2B must be for jobs that are considered temporary.
These temporary jobs can include the following roles:
Construction laborers
Cleaners
Amusement and recreation attendants
Housekeeping cleaners
Landscaping workers
Forest and conservation workers
Waiters and waitresses
Coaches and scouts
Production workers
Cooks
Food preparation workers
Bartenders
Packagers
How long is the H2B visa valid for?
The H2B visa's expiry is linked to the time period your employer has stated that they need the UK foreign worker's service. It is possible to extend the HB2 visa before it expires on a yearly basis.
Can I apply for a Green Card with H2B visa?
The H2B visa is a non-immigrant visa, but there may be ways to obtain a green card, which is an immigration pathway as a lawful permanent resident.
One of the most common ways to obtain a green card is to get sponsored by a U.S.-based employer by completing the PERM labor certification process. This process is complex as the employer must advertise for the foreign worker's prospective job and certify that no qualified U.S. applicants were qualified/wanted the job.
In addition, the PERM process requires that the prospective job must be permanent employment – a contrast to temporary nature of the H2B visa. In many cases employers that sponsor H2B workers for a green card do so and offer them a different position.
Another route to obtain a green card is through a family-based petition. This route is an immigrant route that allows the applicant to join their close relatives in the US.
H2B Status While Awaiting a Green Card
If you have an H 2B visa and decide you wish to seek a green card, you will need to be careful to maintain your H 2B status during the process of your green card application.
An H 2B worker with an approved PERM application is not permitted to extend their H 2B status.
In fact, you could encounter serious problems if you try to extend your H 2B status after your PERM application has been approved.
Moreover, you cannot enter the US with H 2B status without proving the intent to leave the US when your status expires. This means that if a US employer has filed a PERM application on your behalf, USCIS regional service center immigration officials are aware that you do not intend to leave.
This means that if you travel out of the US and try to return, officials can refuse to allow you into the country even if you have a valid H 2B visa.
How Total Law Can Help?
For support with the H2B visa category, it is advisable to contact our team of qualified immigration lawyers, as we can best support UK citizens in obtaining H2B visas to move to the US for temporary roles.
The Total Law team is available to support every step of the process.
We are available seven days a week, by phone or by online chat on our website.
Advice Package
Comprehensive immigration advice tailored to your circumstances and goals.
Application Package
Designed to make your visa application as smooth and stress-free as possible.

Fast Track Package
Premium application service that ensures your visa application is submitted to meet your deadline.
Appeal Package
Ensure you have the greatest chance of a successful appeal. We will represent you in any case.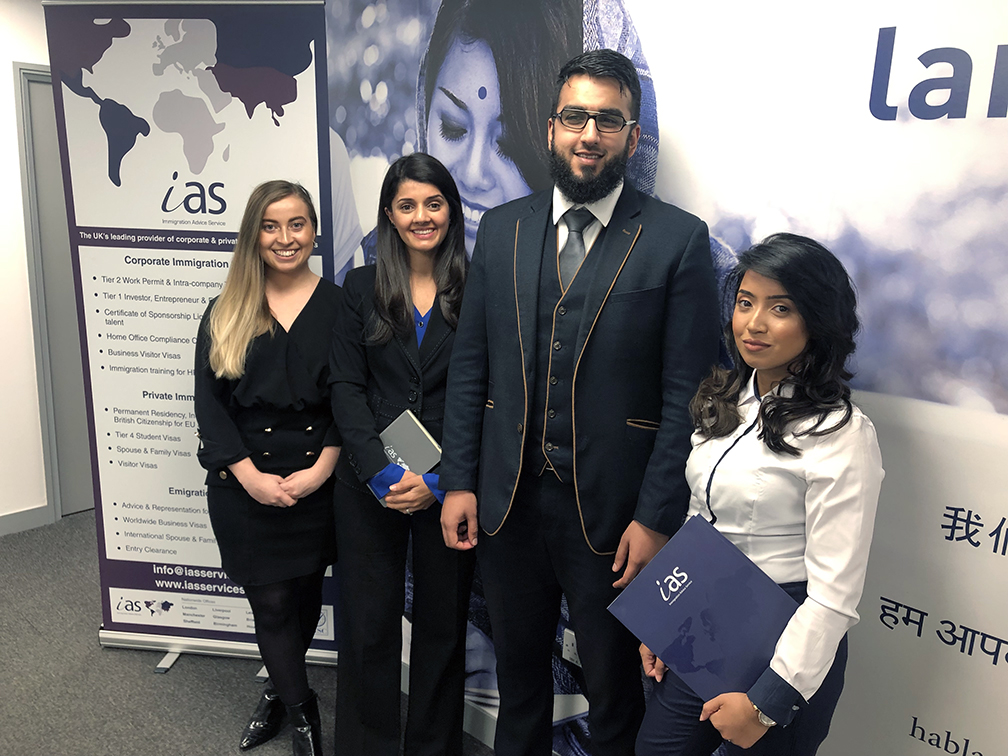 The Advice Package
During this untimed Advice Session with our professional immigration lawyers in London, you will receive our comprehensive advice, completely tailored to your needs and your situation.
Request the Advice Package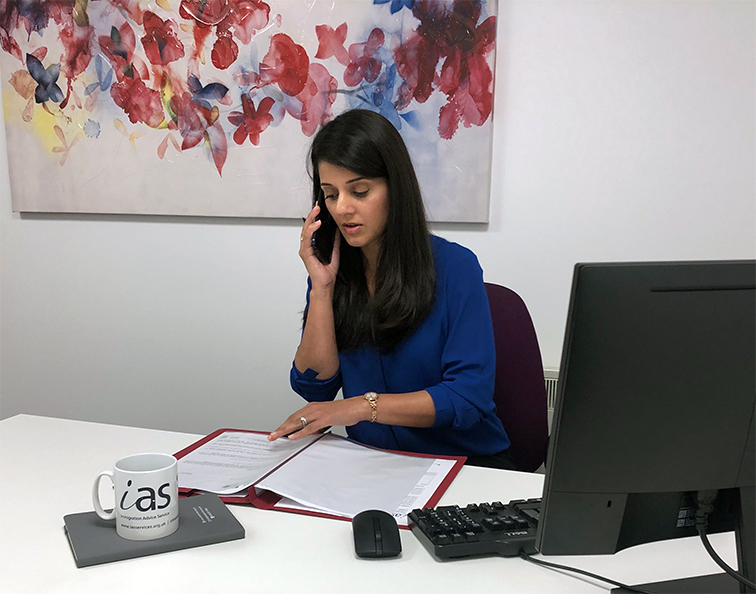 The Application Package
With our Application Package, your dedicated immigration lawyer will advise you on your application process and eligibility. Your caseworker will then complete and submit your forms to the Home Office on your behalf.
Request the Application Package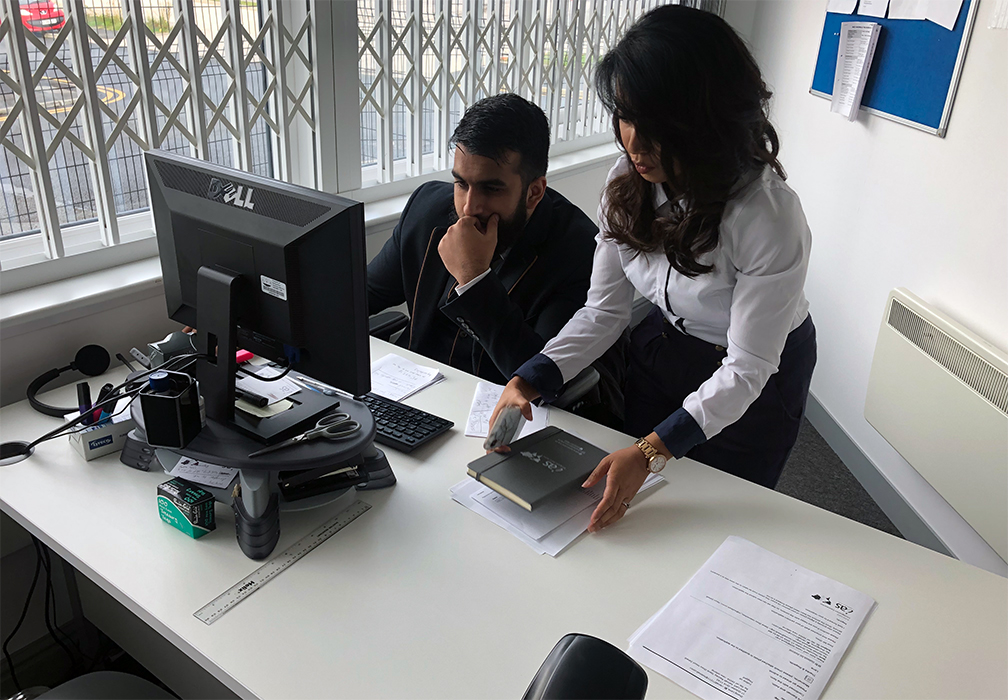 The Fast Track Package
Our Fast-Track Application Package is a premium service for those who need to submit their application in time with their deadlines. Your case will become a top priority for our lawyers and you will benefit from our highest-quality services.
Request the Fast Track Package
The Appeal Package
By choosing our Appeal Package, you can rely on our lawyers' legal knowledge and experience to ensure you have the highest chance of a successful appeal. We will also fully represent you in any hearings/tribunals.
Request the Appeal Package
Related pages for your continued reading.
Frequently Asked Questions
If you have dependents, it is possible they can join you in the US while on the H2B worker visa.  Eligible dependents include dependent spouses and unmarried children under the age of 21. To join you, your dependents must apply for an H4 visa.
It is possible to extend the H2B for up to one year each time, but extensions can not exceed three years in total. If you have been in the US for three years, you must leave the US and remain outside for a minimum of three months.
The fee is $460 for an H2B petition, and the visa fee is $190.