Human Trafficking Risks for Britains Low Paid Seasonal Workers
A recent report published by Focus on Labour Exploitation (FLEX) and Fife Migrants Forum (FMF) showcased the risks of the UK's Seasonal Workers Pilot (SWP) and the increased risk of human trafficking since the scheme began in 2018. 
FLEX and FMF highlighted the issues of forced labour under the seasonal workers pilot scheme, which was extended in 2021 to allow 30,000 workers to apply for a six-month seasonal work visa in the UK. After European migrants shunned farm work in Scotland due to the lack of status certainty after Brexit, the scheme was designed to bridge employment gaps.
Overview
While the scheme extension has been a massive help to farmers, workers have been subject to dire working and living conditions, with very little pay.
Billy Lynch, the Interim Manager for Fife Migrants Forum, discussed his concern for seasonal workers and the 'desperate situations they found themselves in.'
'People from other countries due to their experience of this pilot view Scotland in a very poor light, where some can even feel like slaves. I'm angry that in 2021 we can still ride roughshod over basic human rights.'
Alongside the data are suggestions for the government to help protect migrant workers working on a seasonal basis. Lucila Granada, the CEO of FLEX, stated, 'the evidence calls for an urgent review of the scheme and for the UK government to carefully consider and mitigate potential risks for workers on the Seasonal Worker Visa.'
Unfree labour
One of the main issues for seasonal workers is the risk of being employed against their will as they are pressured to sign contracts for falsely advertised jobs that are not translated for complete transparency.
Recommendations to resolve this issue begin with the UK government, suggesting that a formal employment letter should be provided, and all contracts should be "shared with SWV workers in their country of origin, translated into workers native languages and signed by employers and workers prior to travel."
Both organisations also stressed the importance of contract regulation for seasonal workers as well as providing information to the future Single Enforcement Body and the Gangmasters and Labour Abuse Authority (GLAA) to ensure regular compliance checks are conducted.
According to the SWP interviewees, 62% had to pay a significant amount of money while travelling to the UK for seasonal work, putting them in a more vulnerable financial position on arrival. Workers are then left with no choice but to start work, despite the conditions they are faced with.
FLEX and FMF believe the best way to reduce pre-employment costs is by eradicating the visa fees for seasonal workers, currently set at £244. They also urged the Scottish government to introduce a destitution fund to help workers return home after experiencing unlawful working conditions or a falsely advertised position.
Lack of financial stability
Lack of financial support is also discussed, as 62% of respondents stated they are paid via the productivity payment system, with employer's only offering payment per piece.
66% described incidents regarding loss of work threats under the productivity payment system, along with a further 17% who were threatened with deportation. SWP workers also risk homelessness should they refuse employment as a result of ongoing threats.
To ensure all workers are paid fairly, FLEX and FMF recommend introducing the Living Wage Foundation of £9.50 per hour for all seasonal workers, along with the regulation of evidence-based piece work.
Introducing a visa without sponsorship, similar to Canada, is also suggested, as it will allow time to look for alternative employment. Appointing a commissioner in Scotland is also addressed to oversee the conditions of temporary migrant workers.
Unsafe accommodation
Outside of work, employees may be assigned living quarters on the farm or nearby caravan sites. Out of the 97 SWV workers interviewed, 98% of housing was provided by employers, with many deeming their living quarters as unsafe.
Abusive living and working conditions are classified as a by the International Labour Office (ILO) forced labour indicator when duress is evident.
"abusive conditions should represent an "alert" to the possible existence of coercion that is preventing the exploited workers from leaving the job."
According to the report, the best way to improve accommodation conditions for temporary migrant workers is to prevent employers from charging for accommodation if employees' wages are lower than £332.50 per week.
Proposed amendments to Scotland's Caravan Sites and Control of Developments Act 1960 are also discussed along with the introduction of local authority licensing for agricultural caravan dwellings.
Inability to leave an employer
Any worker, regardless of status who has experienced threats, withholding of wages and unsafe housing, should have the right to leave their employment. However, the report shows 66% of employees on a seasonal worker visa were refused a transfer of employment.
Many have no choice but to stay due to ongoing debts or the threat of being made homeless, resulting in restricted freedom. Situations such as this should be covered by the GLAA. According to the report, there is only one representative currently working in Scotland, which will need to be increased to provide better support.
A review of the SAWB Agricultural Wages Inspectors (AWI) is also proposed to ensure workplaces maintain compliance with the Agricultural Workers Organization (AWO).
Complaint procedures have also been suggested to ensure workplace grievances are taken into account. Along with an independent helpline that would aim to protect seasonal workers.
Trade union representatives are lacking, therefore the suggestion to fund trade unions will ensure they are fully equipped to support workers during their time in Scotland.
The overall aim of the report is to improve the experience and wellbeing of SWP workers. Caroline Robinson, an independent expert on labour exploitation, discussed the importance of the data and proposed changes.
"The UK Government must listen to the voices of the workers picking our food and act now to prevent human trafficking for forced labour."
If at least one suggestion is taken seriously by the government, this could prevent the potential threats of human trafficking and improve the treatment of foreign agricultural workers across the UK.
You may be interested in reading about.
Advice Package
Comprehensive immigration advice tailored to your circumstances and goals.
Application Package
Designed to make your visa application as smooth and stress-free as possible.
Appeal Package
Ensure you have the greatest chance of a successful appeal. We will represent you in any case.

Fast Track Package
Premium application service that ensures your visa application is submitted to meet your deadline.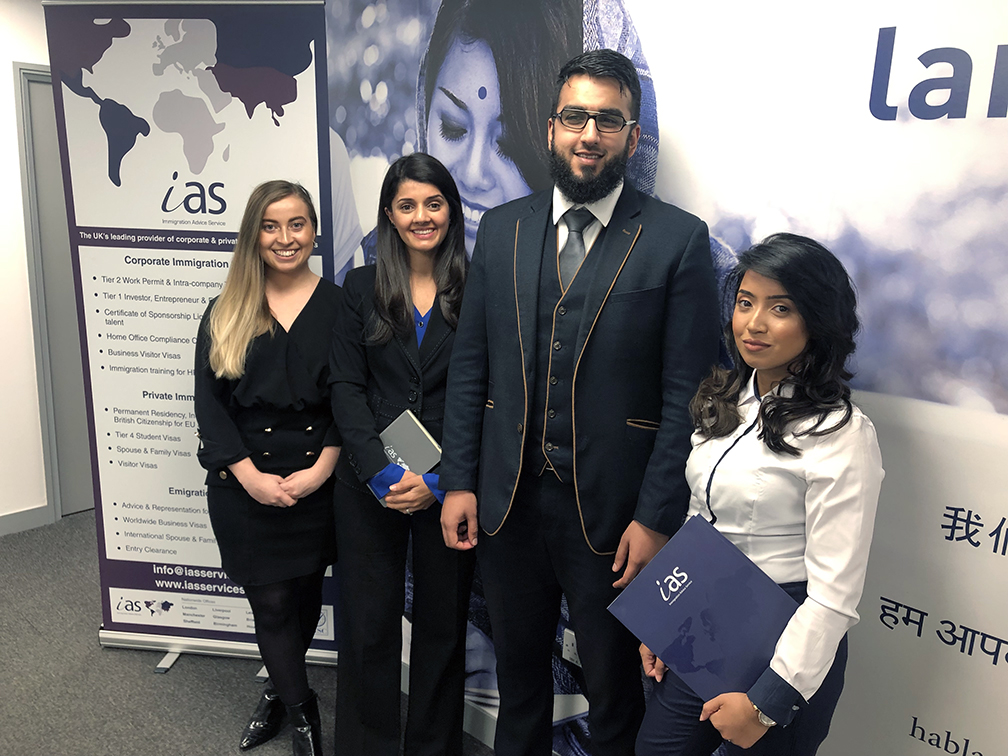 The Advice Package
During this untimed Advice Session with our professional immigration lawyers in London, you will receive our comprehensive advice, completely tailored to your needs and your situation.
Request the Advice Package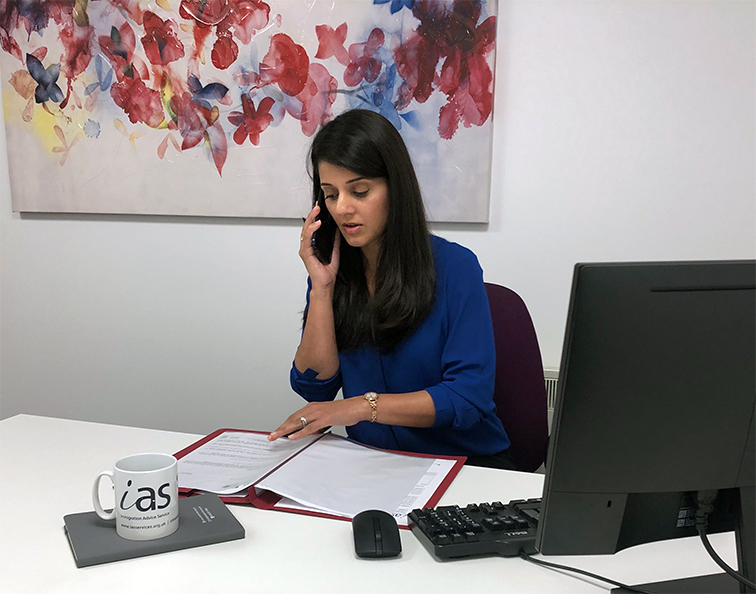 The Application Package
With our Application Package, your dedicated immigration lawyer will advise you on your application process and eligibility. Your caseworker will then complete and submit your forms to the Home Office on your behalf.
Request the Application Package
The Appeal Package
By choosing our Appeal Package, you can rely on our lawyers' legal knowledge and experience to ensure you have the highest chance of a successful appeal. We will also fully represent you in any hearings/tribunals.
Request the Appeal Package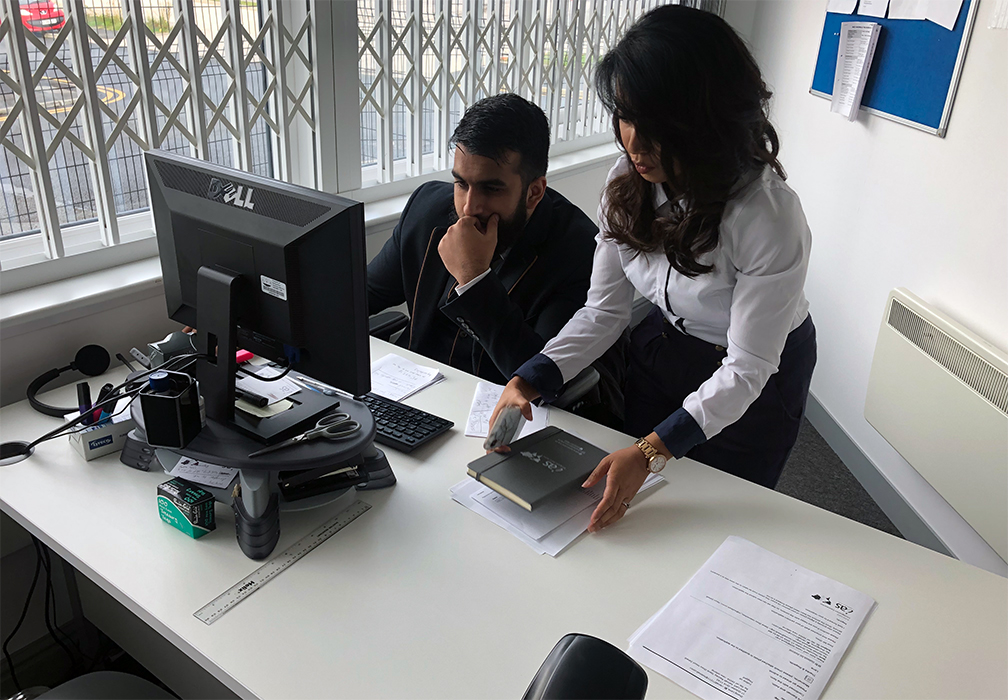 The Fast Track Package
Our Fast-Track Application Package is a premium service for those who need to submit their application in time with their deadlines. Your case will become a top priority for our lawyers and you will benefit from our highest-quality services.
Request the Fast Track Package