A Guide to the Hong Kong BNO Visa
The BNO Visa was recently introduced by the UK government. British National Overseas (BNO) citizenship is a type of UK nationality that was created for Hong Kong citizens in 1985, that they could apply for before the handover to China in 1997. BNO is a lifelong status that can't be handed down to family members.
For more information about British National Overseas (BNO) citizenship and other services, contact us at 0333 305 9375.
Overview on Hong Kong BNO Visa
Originally, having BNO status simply meant that you could visit the UK for up to 6 months without a visa. However, the Home Office recently announced a new Hong Kong BN(O) Visa that will allow BNO citizens and their close family members to live, work and study in the UK. The announcement came as a result of the Chinese government passing a new security law in Hong Kong. Now, the BNO Visa will act as a route to settlement and citizenship for Hong Kong BNO citizens.
Am I eligible for the BNO Visa?
To be eligible for the BNO Visa you must be a BNO citizen and will also need to be at least 18 years of age.
If you are applying from outside of the UK then your permanent residence must be in Hong Kong. If applying form inside the UK then your permanent residence must be in either the UK, Isle of Man, Channel Islands or Hong Kong.
As well as these requirements, you will also need to prove that you have enough money to support yourself whilst in the UK to be eligible for the BNO Visa.
How do I apply for the BNO Visa?
Whether you are applying from inside or outside of the UK, you must apply online for the BNO Visa. The application form is available on the gov.uk website.
When making your application there are several documents that you will need to provide, these include:
A valid passport or other travel document that shows your identity and nationality
Evidence of your BNO status, you can use a current or expired BNO passport. You can still apply if you do not have a BNO passport but the application process may be delayed
Proof of your permanent residence, you'll need 3 documents to prove this just a few of the documents you can use include utility bills, bank statements or a letter from the council or local government
Proof that you can support yourself financially whilst in the UK, for this you may need to provide bank statements, payslips or proof of income from self-employment
Evidence of your relationship to family members that you intend to bring with you
Your Tuberculosis test certificate, if you are applying from Hong Kong
As well as filling in the application form and providing the above documents, you must also prove your identity as part of the BNO Visa application process. You can do this by either:
Using the 'UK Immigration: ID Check' app to scan your BNO, Hong Kong Special Administrative Region (HKSAR) or EEA passport – you'll also create or sign into your UK Visas and Immigration (UKVI) account
Going to a UK Visa and Citizenship Application Services centre to provide your biometric information (fingerprints and a photo) to get a biometric residence permit.
What can I do on a BNO Visa?
You can apply to stay in the UK for either 2 years and 6 months or for 5 years when you make a BNO Visa application. You can also extend your visa as many times as you like if you wish to stay in the UK. After living here for 5 years, you will also be able to apply for Indefinite Leave to Remain (ILR) to make the UK your permanent home.
The BNO Visa gives your the freedom to live, study and work in the UK. However, you cannot work as a professional sportsperson or sports coach.
You should also not that you cannot apply for benefits whilst you are in the UK on this visa.
Which family members can join me in the UK?
Your family members can apply as a dependent to join you in the UK on your BNO Visa. A dependent can include your:
Husband, wife, civil partner or unmarried partner
Child or grandchild under 18
Child 18 over 18, born on or after 1 July 1997 (and their partner or child under 18)
Parent, grandparent, brother, sister, son or daughter (18 or older) if they live with you and are very dependent on you for their care
There are specific requirements that each of these family members may need to meet in order to be an eligible dependent. When making your BNO Visa application you must also prove your relationship to any family members that you intent to bring with you to the UK.
How much does it cost to apply?
When applying for the BNO Visa there are several costs that you should consider. Firstly, you and any family members that you intend to bring with you will each need to pay the application fee, which is as follows:
£180 if you're applying for 2 years and 6 months
£250 if you're applying for 5 years
As well as the application fee, there are other costs that you may incur. If you have to have your biometric information taken as part of your application then this will cost you £19.20.
You will also need to pay the Immigration Health Surcharge, this is an annual charge that immigrants are required to pay that gives you access to the UK's healthcare system, the NHS. You will still be required to pay for some NHS services such as prescriptions, eye care and dental care.
For each adult (18 or older) the Health Surcharge costs:
£1,560 if you're staying for 2 years and 6 months
£3,120 if you're staying for 5 years
For each child (under 18), it costs:
£1,175 if you're staying for 2 years and 6 months
£2,350 if you're staying for 5 years
During your application you will also need to prove that you have enough money to support yourself and any dependents whilst in the UK. The amount that you will need varies depending on whether you are applying alone, or with dependents. You will need:
£2,000 as a single adult
£3,100 as a couple with a child
£4,600 as a couple with 3 children
£9,200 as a couple with 2 parents and 2 adult children
You may be interested in reading about.
Advice Package
Comprehensive immigration advice tailored to your circumstances and goals.
Application Package
Designed to make your visa application as smooth and stress-free as possible.
Appeal Package
Ensure you have the greatest chance of a successful appeal. We will represent you in any case.

Fast Track Package
Premium application service that ensures your visa application is submitted to meet your deadline.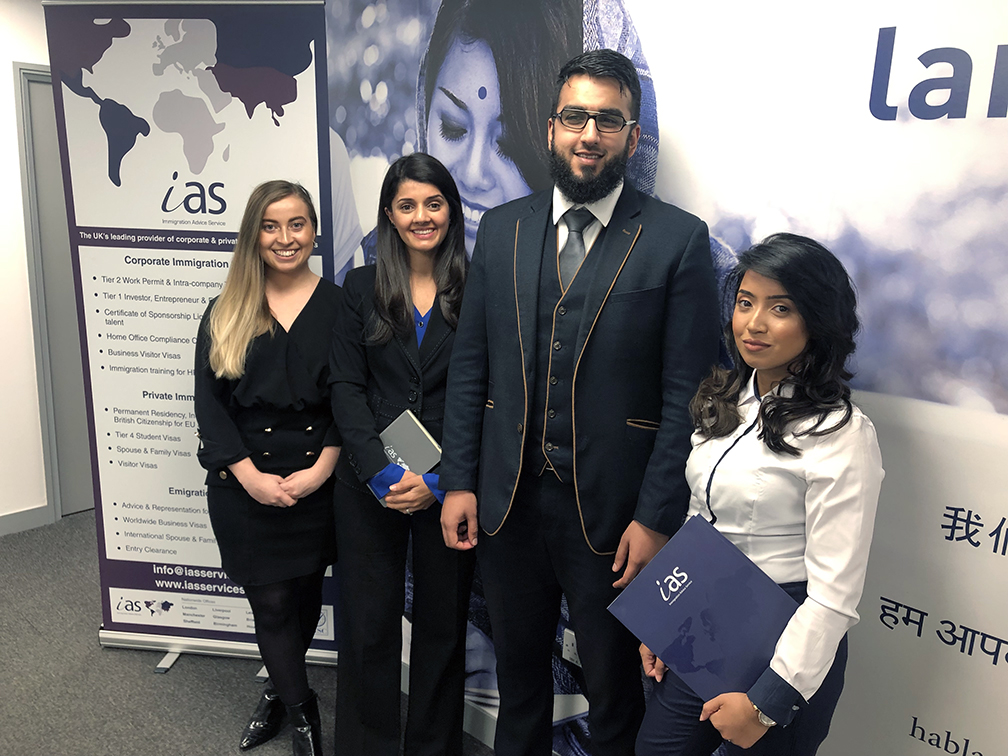 The Advice Package
During this untimed Advice Session with our professional immigration lawyers in London, you will receive our comprehensive advice, completely tailored to your needs and your situation.
Request the Advice Package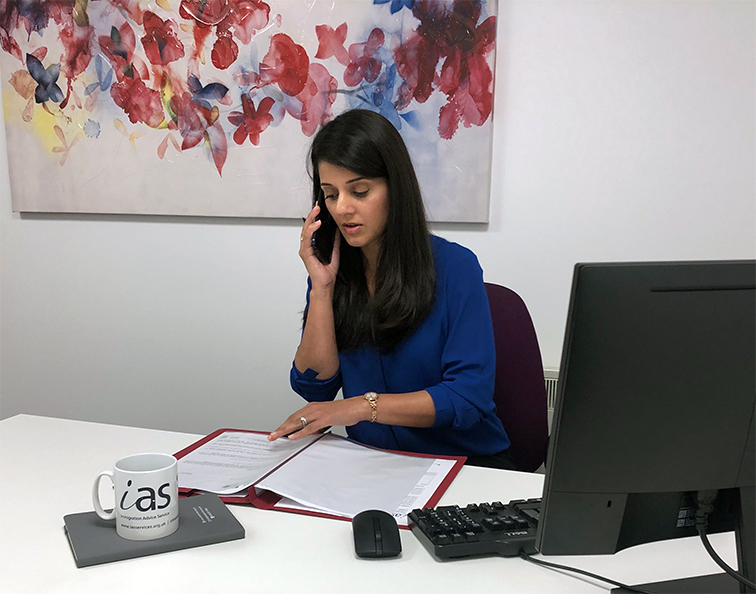 The Application Package
With our Application Package, your dedicated immigration lawyer will advise you on your application process and eligibility. Your caseworker will then complete and submit your forms to the Home Office on your behalf.
Request the Application Package
The Appeal Package
By choosing our Appeal Package, you can rely on our lawyers' legal knowledge and experience to ensure you have the highest chance of a successful appeal. We will also fully represent you in any hearings/tribunals.
Request the Appeal Package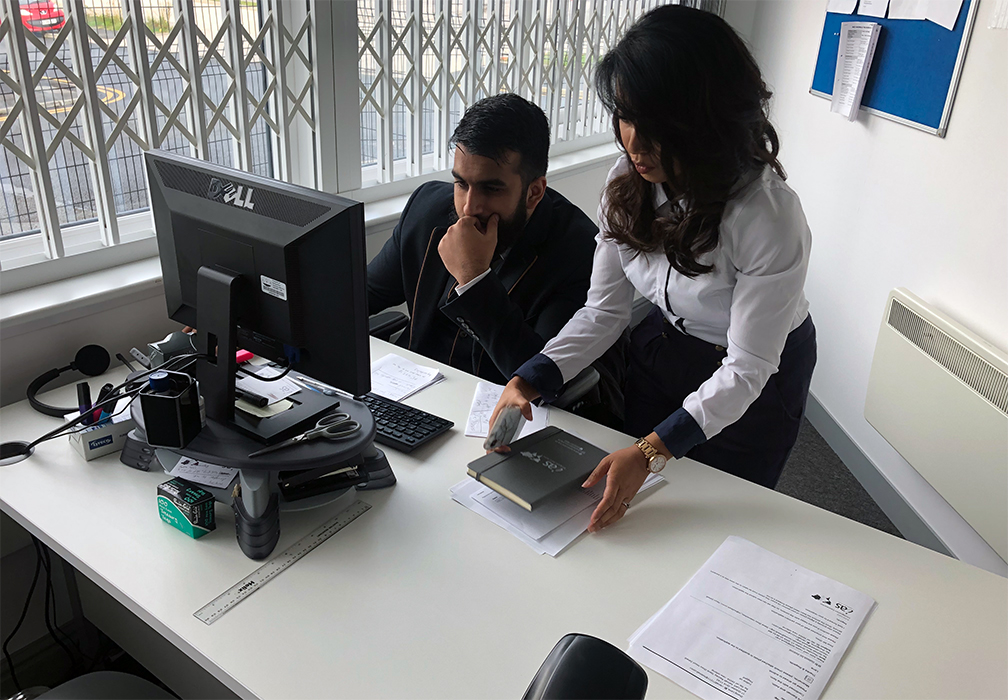 The Fast Track Package
Our Fast-Track Application Package is a premium service for those who need to submit their application in time with their deadlines. Your case will become a top priority for our lawyers and you will benefit from our highest-quality services.
Request the Fast Track Package