The Relationship Between Art and Social Justice
For as long as humans have created it, art has not only served to reflect the world around us, it has also engaged with and challenged social issues. Artists frequently use their medium to interact with the very systems that we live under, urging us to question social norms and interrogate what it is to be human.
The relationship between art and social justice is one that has long been examined. Contemporary social, environmental and political issues often act as a backdrop to an artist's work, whether consciously or subconsciously. For many, it is impossible to detach themselves and their work from the systems of injustice around us. Art – in all its forms – can serve as a catalyst for change.
In recent decades, the subject of immigration has been at the forefront of public discourse, leading countless artists to dedicate their craft to shedding light on the humanitarian crises that migrants and refugees face. From the 2016 Brexit referendum to Trump's obsession with building a wall along the border of the US and Mexico to restrict so-called 'illegal' migrants, immigration has become a key topic of debate and scrutiny, with those who are already marginalised facing further demonisation.
In an attempt to counteract the rise in anti-immigration sentiment, many artists have taken to creating work that uplifts those voices which are often suppressed, challenges dangerous rhetoric, and exposes mainstream myths.
'Own Voices': Refugees Voices Heard Through Art
Perhaps one of the greatest and most progressive aspects of art is how it provides space for those who are often silenced to express themselves. In recent years, art exhibitions on humanitarian crises have specifically honed in on the importance of providing a platform to those who have lived experience – such as those escaping persecution and seeking refuge.
In an attempt to counteract the rise in anti-immigration sentiment, many artists have taken to creating work that uplifts those voices which are often suppressed
In 2015, the UNHCR worked alongside famous photojournalist Reza to produce a photo exhibition covering the walls along the banks of the Seine in Paris. The 370-metre long panorama featured photographs taken by Syrian refugee children living in Kawergosk refugee camp in Iraq who had been trained in photography by Reza himself.
Speaking on the success and ambitions of the exhibition, UNHCR's representative in France said, "In the current context of the worsening situation of asylum in Europe and worsening conditions for asylum seekers and refugees, the exhibition is reminding us that 60 million people are uprooted around the world and that many of their basic needs are not covered. We hope that the exhibition will invite visitors to reflect on the situation of refugees, create awareness, empathy and actions of solidarity".
The children whose images were used within the exhibition – aged from 12 to 15 – participated in a photography workshop with Reza, producing astonishing work. It became the first in an Exile Voices project, where Reza organised photo workshops for youth in refugee camps throughout the world.
In 2017, Paris-based artist Bryan McCormack founded the Yesterday/Today/Tomorrow project. This involved him collaborating with hundreds of refugees by visiting and working in 22 camps and squats in seven countries across Europe to create a visual language through drawings. Each refugee received three sheets of paper and coloured pens and was invited to draw three sketches: one depicting their life before, one depicting their current life, and one of their life imagined in the future. The result was an extensive range of sketches which told the stories of thousands of voices.
Challenging Police Brutality and Systemic Racism
As well as art which works to shed light on the plight of refugees, migrants and asylum seekers, there is also that which addresses broader issues of systemic racism and police brutality. When George Floyd was tragically murdered in June 2020 by Minneapolis police detective Derek Chauvin, protests erupted across the globe.
As the Black Lives Matter movement once again reinforced the need for systemic change, people began seeking out resources to educate themselves. Many turned to pivotal works of art and literature.
The documentary '13th' by filmmaker Ava DuVernay – which delves into the roots of mass incarceration – received mounting praise and began trending in Netflix's top 10 most watched, while anti-racist books such as Ibram X. Kendi's 'How to be an Antiracist', Reni Eddo-Lodge's 'Why I'm No Longer Talking to White People About Race' and 'So You Want to Talk About Race' by Ijeoma Oluo experienced a surge in sales.
People began questioning why our institutions censor and whitewash history, with museums facing renewed scrutiny for often failing to depict the brutalities of colonialism, imperialism and systemic racism. Yet there are those which refuse to succumb to the more palatable narratives we are frequently taught, such as the National Memorial for Peace and Justice – a museum based in Alabama dedicated to the history of lynching.
The museum displays 800 suspended steel slabs to honour the victims of lynching in 800 counties – it has been described as one of the most emotionally impactful cultural experiences in the country.
While art commonly responds to contemporary issues, it can also preempt and affect social change. Tomas Saraceno, for example, is an Argentinian-born artist whose artwork presents different visions for the future. In 2012, Saraceno – who studied at NASA in 2009 – captured the attention of European ministers for his 'Aerocene' project – an ongoing experiment in flying. He presented his work at a European Commission mobility and transport conference in Slovenia.
"While art commonly responds to contemporary issues, it can also preempt and affect social change"
He has previously worked on a series based on alternative spaces for people to one day live – free of borders and nationalistic boundaries. While it may sound idealistic or utopian in nature, Saraceno – who initially trained as an architect – presents a form of experimental architecture which opens us up to possibility. Art can be revolutionary. The role of art in social justice movements – from immigration to police brutality; climate change to systemic racism – should not be understated.
You may be interested in reading about.
Advice Package
Comprehensive immigration advice tailored to your circumstances and goals.
Application Package
Designed to make your visa application as smooth and stress-free as possible.
Appeal Package
Ensure you have the greatest chance of a successful appeal. We will represent you in any case.

Fast Track Package
Premium application service that ensures your visa application is submitted to meet your deadline.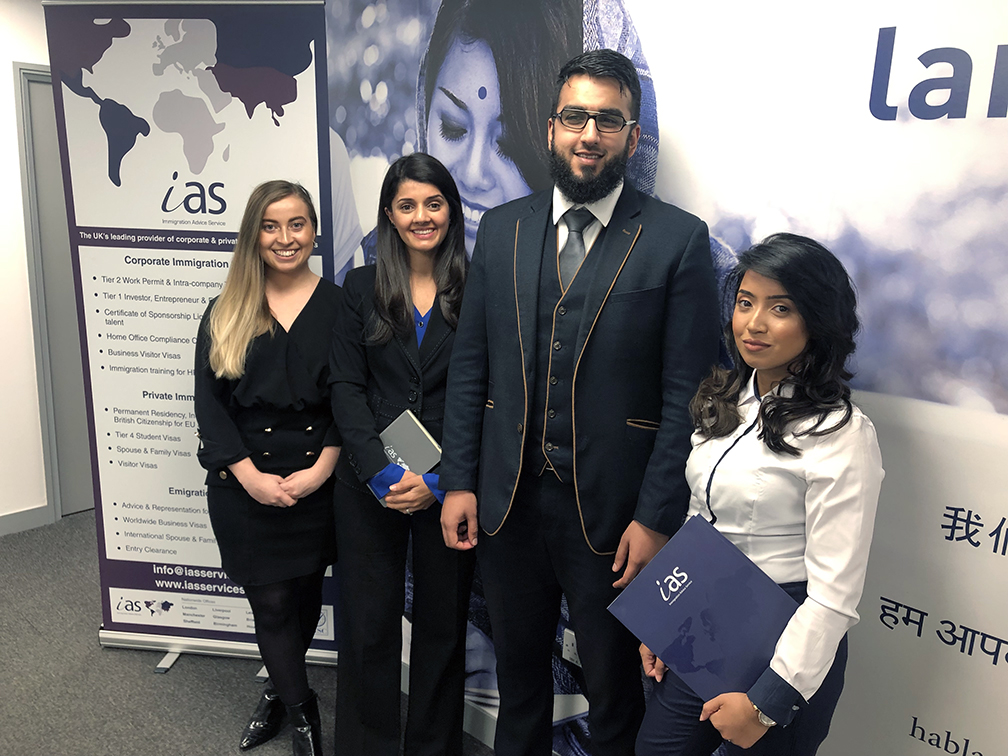 The Advice Package
During this untimed Advice Session with our professional immigration lawyers in London, you will receive our comprehensive advice, completely tailored to your needs and your situation.
Request the Advice Package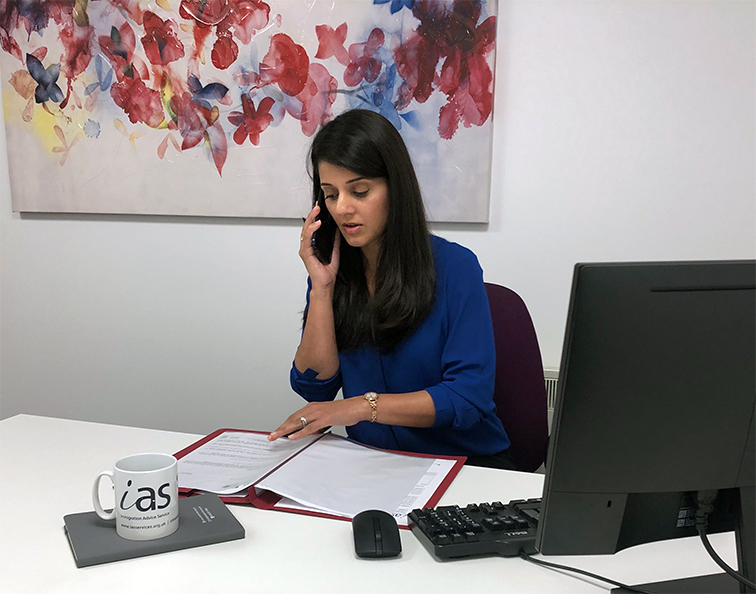 The Application Package
With our Application Package, your dedicated immigration lawyer will advise you on your application process and eligibility. Your caseworker will then complete and submit your forms to the Home Office on your behalf.
Request the Application Package
The Appeal Package
By choosing our Appeal Package, you can rely on our lawyers' legal knowledge and experience to ensure you have the highest chance of a successful appeal. We will also fully represent you in any hearings/tribunals.
Request the Appeal Package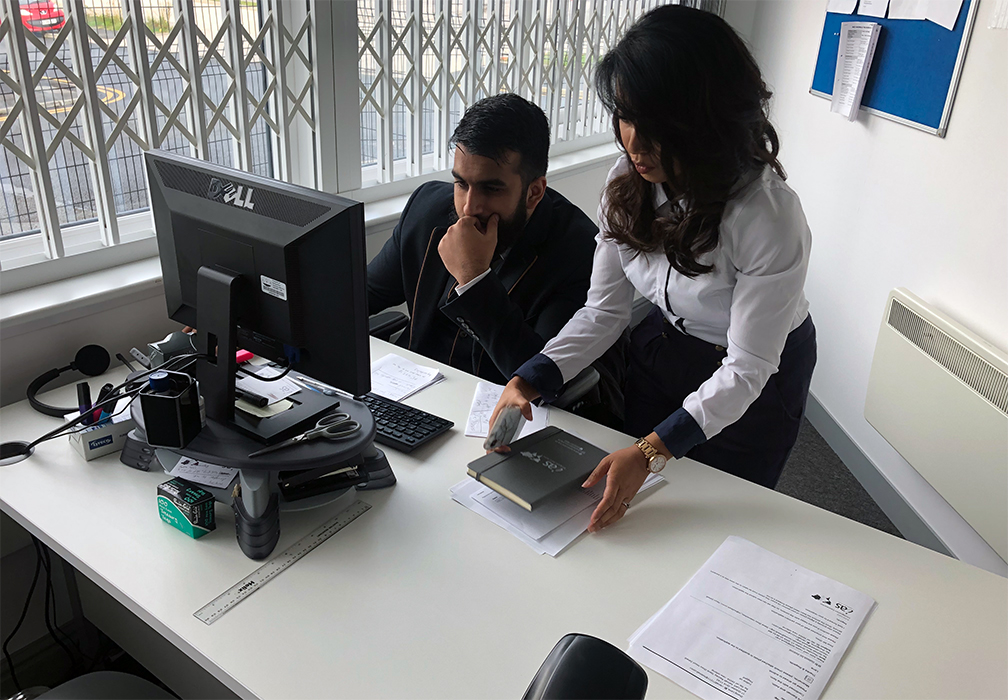 The Fast Track Package
Our Fast-Track Application Package is a premium service for those who need to submit their application in time with their deadlines. Your case will become a top priority for our lawyers and you will benefit from our highest-quality services.
Request the Fast Track Package