Immigration Lawyers in London and UK charities: our Top Picks
From volunteers working tirelessly to help refugees to experienced immigration lawyers in London, we always welcome the opinions and the viewpoints of whoever wishes to speak out and contribute to making other people's lives better.
To know more about our services, you can call us at 0333 305 9375. Our expert immigration lawyers are here to assist you.
Overview on Immigration Lawyers in London and UK charities Top Picks
Our writers and contributors have already addressed several immigration issues, such as experts' perspectives on Brexit and international asylum and detention practices,
In particular, at a time when the number of migrants risking their lives in the attempt to enter the UK is rising alarmingly, we believe it is essential to recognise and praise the work of those who wish to help refugees.
Here at Immigration News, we have always been looking for charities and NGO organisations to join our network, and share their experience. For this reason, we have enlisted some of the best immigration law firms in London, as well as charities and organisations which we believe are pioneering new ways to provide emergency aid and professional assistance where they are most needed.
How can an immigration lawyer in London help?
Seeking the help of an immigration professional may be crucial to ensure that your application is successful. Whether you wish to enter the UK as an international student or to join your family, it is essential to receive complete and expert guidance on your case.
The majority of immigration lawyers in London are experienced in asylum and human rights, and they regularly collaborate with charities and non-profit organisations to ensure that migrants can safely enter the UK and find shelter for their families.
If you wish to learn more about what immigration lawyers in London do and find out how they can help you, read on for all the valuable information you need.
At Immigration News, we are committed to giving not only a voice to those who are in need, but also to provide them with all the necessary tools to seek help.
Humanitarian aid and support
Through dedicated humanitarian aid services and programs, many organisations and charities in the UK are committed to providing philanthropic assistance to those who are in need. This includes offering emergency relief, raising donations and promoting petitions.
If you want to provide migrants and vulnerable people with the right support, you don't need to be an immigration lawyer in London. You can get in touch with one of the following charities to offer your help as a volunteer or to donate.
Help Refugees
Help Refugees has already helped around one million people across 14 different countries. They provide humanitarian and vital aid to those who have been forced to leave their home country to escape from war, persecution and even climate change.
Help Refugees has been contributing to people's wellbeing since 2015. Impressively, it all started as a group of friends who gathered together to deliver essentials and donations to Calais. Over the past few years, the group has grown rapidly, engaging new volunteers and donors. Currently, Help Refugees operates in several countries around the globe, including the UK, Lebanon, Serbia and Calais.
In 2016, Help Refugees was recognised as the most remarkable distributor of humanitarian aid in Europe. The work of the volunteers and the members of the staff engaged in this charity has been recognised and praised by international non-profit organisations, as well as immigration lawyers in London and across the UK.
Savera UK
Established in 2010, Savera UK is committed to fighting against harmful practices and to offer social justice and life-saving services to those at risk.
Since its launch, Savera UK has been speaking out about "honour"-based abuse, such as forced marriage and female genital mutilation. It is now recognised as the leading charity dealing with harmful practices and offering confidential service and support to help victims rebuild their lives.
Their approach to abuses and social injustice consists of providing professional consultancy and delivering training to help people fight against harmful attitudes. Their guidance, together with the help of expert immigration lawyers in London and in the UK, helps victims move forward and gain independence.
Safe Passage International
Safe Passage's adventure started in 2015 when a group of volunteers decided to travel to Calais to see how they could help. Their aim was, and still is today, to provide not only humanitarian support to asylum seekers but expert and non-judgmental legal aid as well.
Helping people who fight teeth and claws to reach their families in the UK has always been the driving force of this group, which was formed from a partnership of immigration lawyers in London and across the UK.
Only one year later, in 2016, Safe Passage managed to win a landmark legal ruling at the Royal Courts of Justice. For the first time, British authorities were welcoming migrants, including children, from Calais.
Today, Safe Passage is operating successfully in the UK, as well as in Italy, France and Greece. Every day, professional immigration lawyers in London and other cities across the UK and Europe work tirelessly to ensure that every child or vulnerable adult can join their families.
Legal advice from expert immigration lawyers in London
IAS – Immigration Advice Service
IAS' immigration lawyers in London have been helping migrants enter the UK for decades, becoming one of the country's leading immigration services providers.
If you want to receive legal aid from one of IAS' immigration lawyers in London, the team offers a wide range of immigration packages and services available throughout the UK. Advice sessions and consultations are also accessible remotely via Skype or over the phone.
IAS' offices are available across 20 different locations in the UK, including a professional team of immigration lawyers in London. This law firm only employs the best UK immigration solicitors, experienced in Family and Partner Visas, business immigration law and human rights.
Duncan Lewis – Immigration Solicitors in London
Duncan Lewis has been recognised as one of the leading law firms for asylum and human rights services in the UK. They employ over 190 immigration lawyers in London, who can professionally handle even the most complex cases in both the First-Tier and Upper Tier Tribunal of the Immigration and Asylum Chambers and the Higher Courts.
Whether you wish to enter the UK to study, work or settle with your family or you are interested in business immigration, Duncan Lewis' immigration solicitors in London can help you submit a successful visa application.
What does an immigration solicitor in London do?
An immigration lawyer is a professional who is able to interpret the law. In other words, they can use their expertise to help migrants know their rights and find the best strategies to proceed through even the most complicated immigration process.
By UK law, immigration lawyers in London and in all the cities across the UK must be registered with OISC (the Office of the Immigration Services Commissioner) or be members of an approved professional body. This means that you must always entrust your case with a professional figure who is experienced and competent enough to help you through each stage of your application process.
Can I get the help of an immigration lawyer in London if I'm not an asylum seeker?
Yes, you can. As a general rule, immigration solicitors in London, and throughout the UK, are trained to provide their clients with professional advice.
Once you hire your dedicated immigration lawyer in London, you will have access to a wide range of professional services which are tailored to your case and will help you achieve your desired results.
Whether you wish to join your family in the UK or to move in this country to start your new business, with the help of an OISC-accredited immigration professional in London you will reach your goals.
You may be interested in reading about.
Advice Package
Comprehensive immigration advice tailored to your circumstances and goals.
Application Package
Designed to make your visa application as smooth and stress-free as possible.
Appeal Package
Ensure you have the greatest chance of a successful appeal. We will represent you in any case.

Fast Track Package
Premium application service that ensures your visa application is submitted to meet your deadline.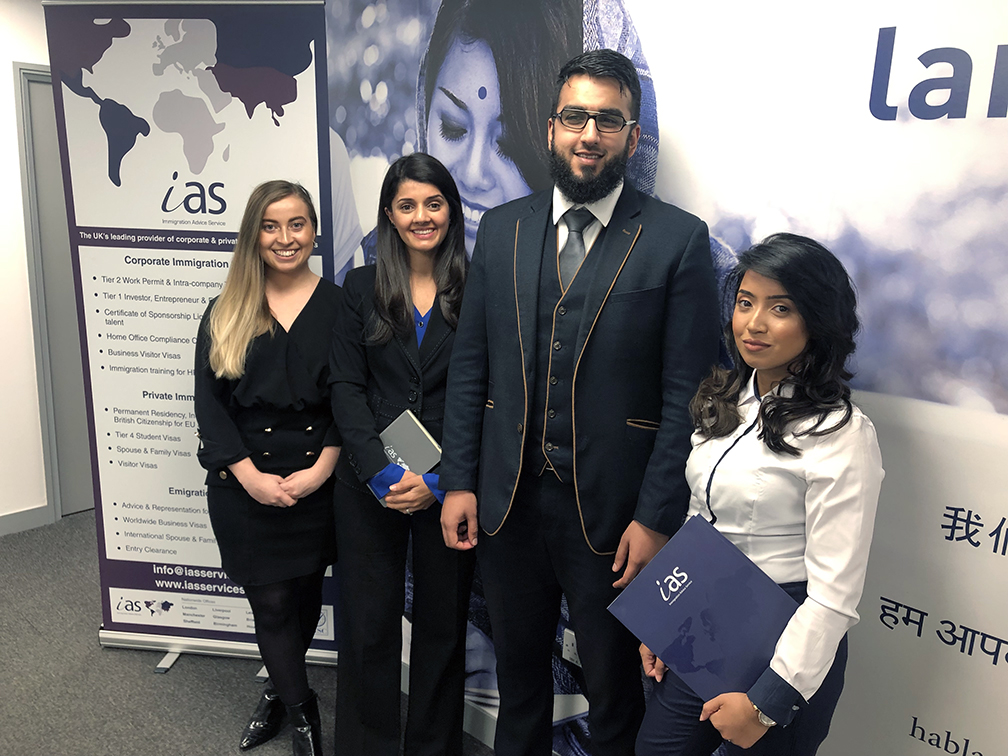 The Advice Package
During this untimed Advice Session with our professional immigration lawyers in London, you will receive our comprehensive advice, completely tailored to your needs and your situation.
Request the Advice Package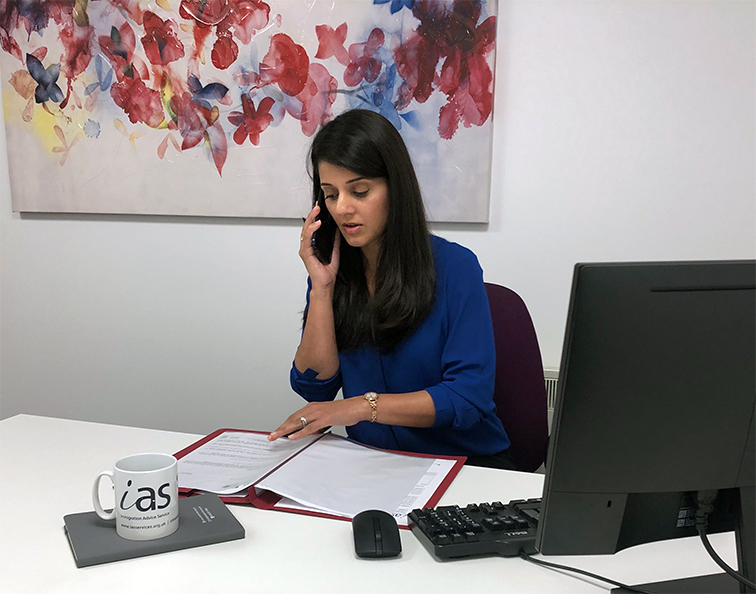 The Application Package
With our Application Package, your dedicated immigration lawyer will advise you on your application process and eligibility. Your caseworker will then complete and submit your forms to the Home Office on your behalf.
Request the Application Package
The Appeal Package
By choosing our Appeal Package, you can rely on our lawyers' legal knowledge and experience to ensure you have the highest chance of a successful appeal. We will also fully represent you in any hearings/tribunals.
Request the Appeal Package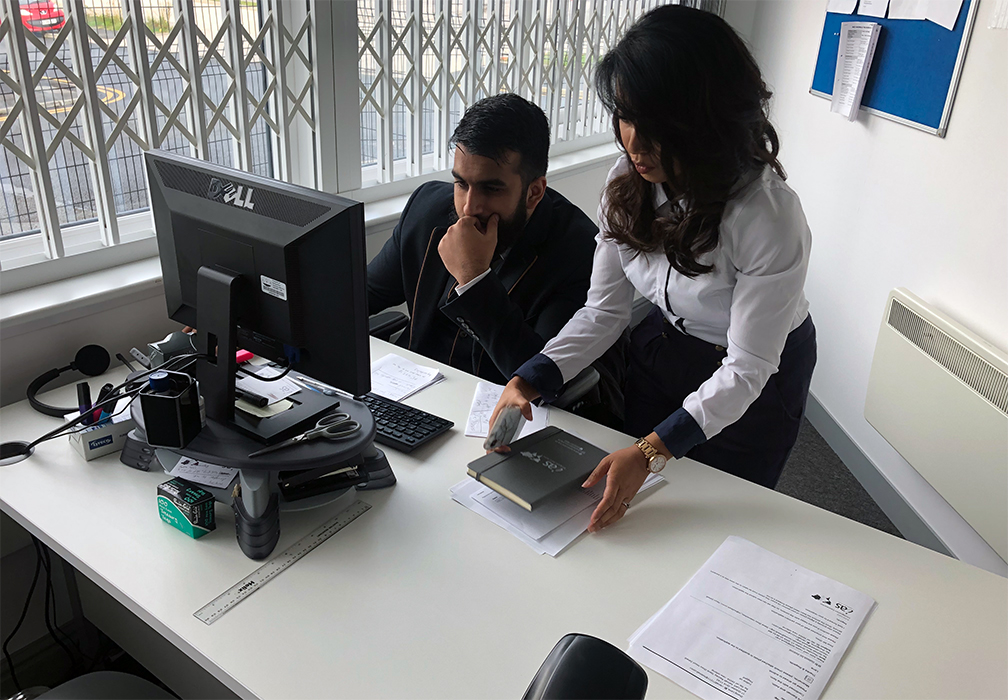 The Fast Track Package
Our Fast-Track Application Package is a premium service for those who need to submit their application in time with their deadlines. Your case will become a top priority for our lawyers and you will benefit from our highest-quality services.
Request the Fast Track Package