Why the Government Can't 'Take Back Control' Of Remote Work
Beyond Brexit, remote working is the ultimate challenge to the Vote Leave 2016 campaign slogan, taken on by our current UK government to "take back control of their money, their borders, their laws, and their waters" by leaving the EU.
An Overview
When the Brexit transition period ended and the UK left the EU's internal market and customs union at the end of 2020, the UK Government proudly announced that it had delivered on this promise to the British people.
Control of "our borders" had formed a particularly important component of the 2016 "Vote Leave" campaign, which suggested that immigration into the UK was out of control and voting leave would give back to the British people what had arguably never been taken from them.
But, an increasingly (digitally) connected world where a growing number of people work remotely, national borders are losing their importance. Calls to control them by resurrecting barriers to cross-border movement, therefore, sound out of date at best and meaningless at worst. This is the UK equivalent of US President Trump's efforts to build a wall between the US and Mexico.
In these circumstances, the announcement of "control" and the prosperity it will bring rings hollow. The UK's announced wishes to move towards their vision for 'Global Britain' seems to pull in exactly the opposite direction. Given the significant long-term, negative consequences of Brexit predicted for the UK economy, its relationship with its closest neighbors, and security, has the government achieved a victory in name only at its own considerable loss?
The Remote Working Phenomenon
Before the pandemic, an increasing number of people were already working remotely at least on a part-time basis. With the proliferation of technologies that allow communication and collaboration over the internet with teams, such as Slack and Zoom, the 'digital nomad' movement was already gathering pace. It didn't matter where you were located or whether you weren't able to reach an office; with online tools and co-working spaces the world of work was already dramatically opening up.
A pre-pandemic survey of over 3,500 remote workers from around the world also showed that remote workers almost unanimously (98 percent of respondents) wanted to continue to work remotely (at least for some of the time) for the rest of their career. It was also almost unanimously positive about the remote working experience; 97% of those surveyed said they would recommend it to others.
The Pandemic Effect
As many reading this will know, the Covid-19 pandemic and national lockdowns meant millions of workers almost overnight switching to working remotely from home. Many leading companies, such as Facebook, Google and Amazon, announced last year that their employees may work from home for the foreseeable future. It's certainly a trend that's here to stay.
The remote work and work anywhere-in-the world trend have also made more of us realise that we do not have to work for an organisation in the place or country where we live. Home can be anywhere. Consequently, crossing borders is no longer a consideration to land our perfect role. We can simply log in from Poland or France, or where ever we and our families want to be based, and gain work experience with the organisation of our choice, for example, based in the UK. A separation between where we decide to live and where we decide to work is possible, which widens our job opportunities and prospects significantly but also avoid cross-border moves that can often be disruptive to our family life.
Linked to all of this is the dawning age of the "global citizen" and the demise of, or strongly diminished role for, the "nation-state" in "this era of global financial and technological integration" as noted by Rana Dasgupta.
Benefits for Companies Too
Companies and organisations of all shapes and sizes benefit from remote working too. Staff can be hired from a much wider global pool of talent and by the same token, create an incredibly diverse and inclusive workforce. Second, having a remote workforce, means that companies can save on office space, which often represents a significant cost to the business. They can also save on other costs, such as relocation costs and costs associated with temporary housing for international recruits.
If the individual is based in, and therefore works from, the country of his/her origin (i.e., where he/she has citizenship) rather than move to the country of the company, immigration rules (including the right to remain and work) will not be triggered or apply. Immigration paperwork will also not be required if the individual has EU citizenship and wants to live and work from anywhere in the EU due to EU free movement rules.
Taking Back Control: A Pyrrhic Victory?
The end of the transition period from being an EU member meant the end of free movement of persons between the UK and EU from 31st December 2020. British citizens who had crossed borders before this date to build a life in the EU are required to apply for settled status if they want to stay. British citizens who want to move to an EU Member State and stay for longer than 90 days in total now require a visa issued by that country to get settled status.
For British people, it means more red tape and archaic obstacles. At the same time, EU citizens have the flexibility to study, live, work and dream across the continent without any paperwork. The opportunities are endless, or should we say, "borderless". No longer so for UK citizens as they weather the impact of a hard Brexit.
In its quest for some long-forgotten prominence, the UK has seemingly forfeited being truly global to grasp at control over national borders and movement. In a world that is moving to location-independent, remote and flexible working, the UK now stands on its own; not as a leader, but because it is so behind the curve. UK nationals that are mourning the loss of free movement can only count on a future government realising the future of work and play is global. All they can hope is that it's not too late.
You may be interested in reading about.
Advice Package
Comprehensive immigration advice tailored to your circumstances and goals.
Application Package
Designed to make your visa application as smooth and stress-free as possible.

Fast Track Package
Premium application service that ensures your visa application is submitted to meet your deadline.
Appeal Package
Ensure you have the greatest chance of a successful appeal. We will represent you in any case.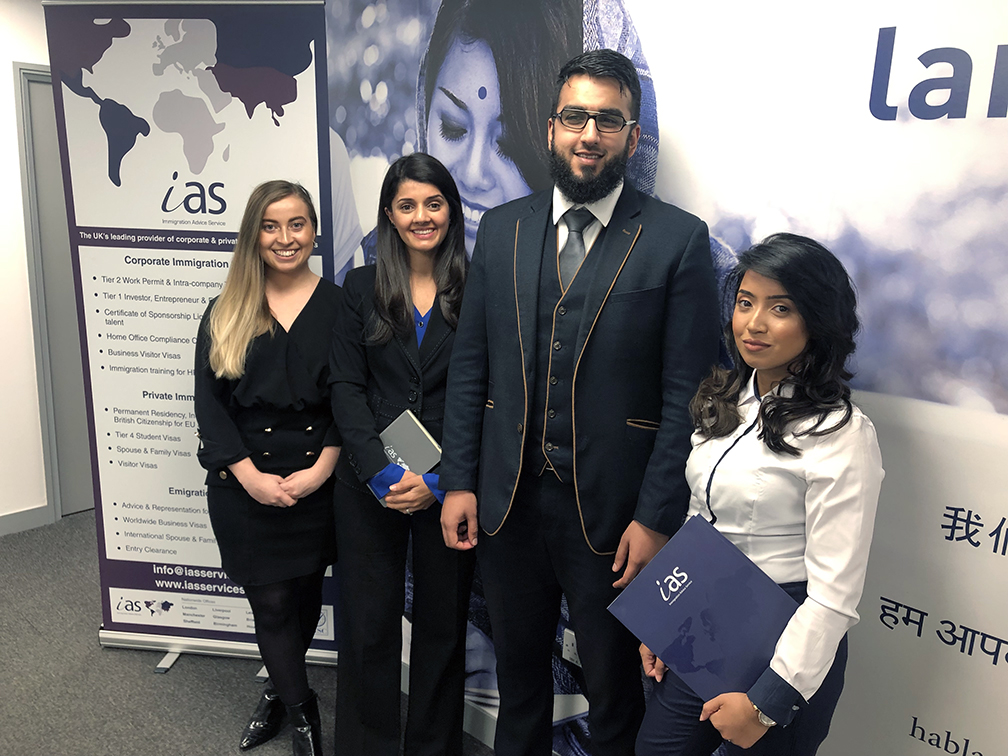 The Advice Package
During this untimed Advice Session with our professional immigration lawyers in London, you will receive our comprehensive advice, completely tailored to your needs and your situation.
Request the Advice Package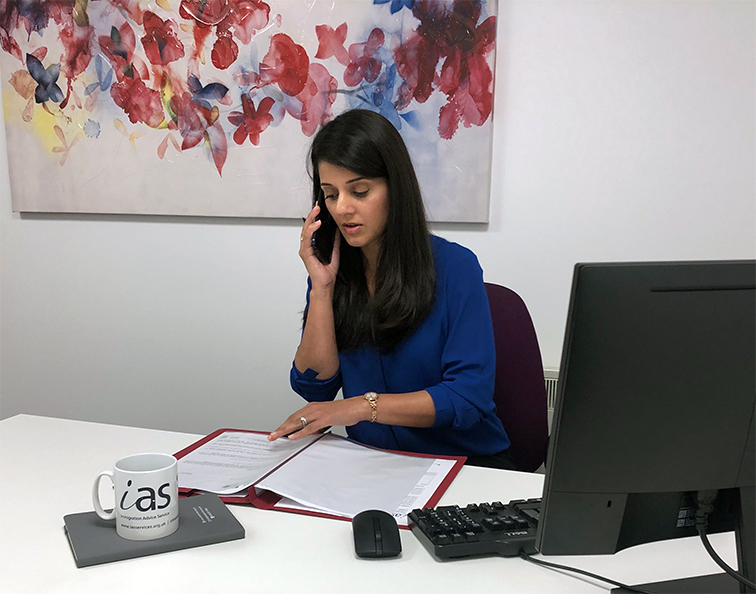 The Application Package
With our Application Package, your dedicated immigration lawyer will advise you on your application process and eligibility. Your caseworker will then complete and submit your forms to the Home Office on your behalf.
Request the Application Package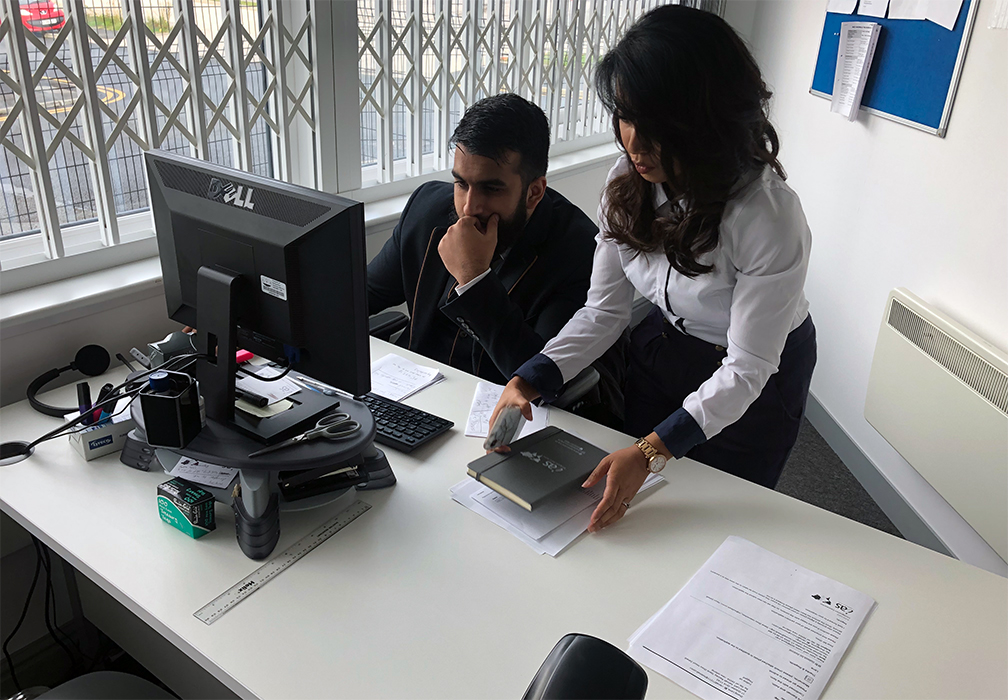 The Fast Track Package
Our Fast-Track Application Package is a premium service for those who need to submit their application in time with their deadlines. Your case will become a top priority for our lawyers and you will benefit from our highest-quality services.
Request the Fast Track Package
The Appeal Package
By choosing our Appeal Package, you can rely on our lawyers' legal knowledge and experience to ensure you have the highest chance of a successful appeal. We will also fully represent you in any hearings/tribunals.
Request the Appeal Package