What US Companies Sponsor Work Visas?
If you are a UK citizen who is planning to seek employment in the United States, you may be interested in learning more about the companies that sponsor qualified candidates for the H-1B visa program.
If you are a UK citizen in the process of pursuing a visa or employment permit in the United States, contact Total Law for assistance. Speak to one of our expert immigration advisers today.
Call 0333 305 9375 or use the online contact form to get in touch regarding your visa application.
What is a Work Visa?
Typically the term "work visa" refers to the H-1B visa. The H-1B visa program was created to allow American companies to hire qualified candidates from other countries as employees to address labor shortages in the US. A work visa is a type of travel document and employment authorisation that gives a foreign citizen permission to enter the US for the purposes of qualifying employment under the terms of the visa. H-1B visa holders can:
Live and work in the US for their sponsoring employer/ company
Open a US bank account
Apply for certain types of loans
Attend graduate programs in their field of expertise
The first step in the work visa application process is for job seekers to find companies that sponsor H-1-B visas in the US. Typically these will be well-established companies or large corporations. Many of the best companies in the US sponsor work visas for foreign citizens.
There are other types of work visas UK citizens can apply for as well, such as immigrant work visas for permanent employment, or visas for specific occupations such as athletes or investors. If you are not sure which type of work visa you should pursue, consult a qualified immigration lawyer.
"I'm very happy with the standard of training received on the OISC Level 1 course, i passed my exam. Thank you!"
"My application was approved and a huge weight has been lifted from our shoulders this year "
"We used this service for the spouse visa extension application to assure that all the information was valid and correct."
Types of US Companies Who Sponsor Work Visas
Generally, the companies that will sponsor H-1B visas are larger corporations and companies that are considered to be business leaders on a global level. These companies sponsor foreign workers from many parts of the world.
While there are small businesses in the US that sponsor work visas, they may be more difficult to connect with. Large companies have programs that are committed to hiring foreign workers and ensuring their success. The types of companies that sponsor work visas tend to cover various sectors including:
Technology and engineering
Manufacturing
Consulting
Financial, banking and investment
Education
Examples of US Companies Who Sponsor Work Visas
An example of some of the top companies in the US that sponsor work visas are:
Amazon
Google
Microsoft
Oracle
Apple
IBM
Intel
Deloitte
Cisco
Walmart
Uber
Tech Mahindra
Ernst & Young
JPMorgan Chase
Qualcomm
McKinsey
How to Connect With Companies to Sponsor Your Work Visa
UK professionals searching for a work visa have several options when it comes to connecting with potential sponsors.
Attending University or Business School in the USA
International students who obtain a degree from a university in the US may have an easier time finding a work visa sponsor after graduation.
Although a US degree is not a guarantee of sponsorship, typically students who attend school in the US will have a better business network in place upon graduation. Other factors that may boost your chances of finding a sponsor after attending university in the US are:
Internships with the same companies that sponsor work visas in the US
Working for a company through an Optional Practical Training program on another visa, such as F-1, prior to applying for a position that requires an H-1B visa
Making use of university job bank websites that give exclusive access to students for their career development
Search for Companies Through an Independent Database
There are independent databases that offer searchable indexes of jobs from employers who offer H-1-B visas. On these websites, you can find information related to H-1B visa jobs and the requirements necessary for success. You can typically filter your job search by expertise, position, location, and company.
The application process for each job may be different. You should apply to as many jobs as you can to increase your chances of connecting with an employer to sponsor your visa.
How Can Total Law Help?
With Total Law, immigration services are provided by our team of professional immigration lawyers.
Your advisor will ensure your work visa application and support documents meet the highest standard of the USCIS.
Your Total Law advisor will provide you with current advice on obtaining employment permissions in the US as a UK citizen.
For further information, contact us today at +1 844 290 6312 or use our online contact form to get in touch with our team of qualified immigration lawyers.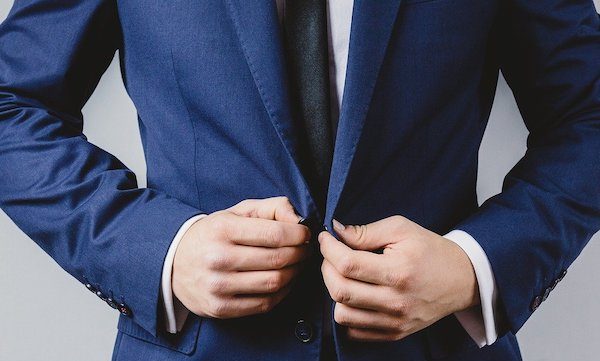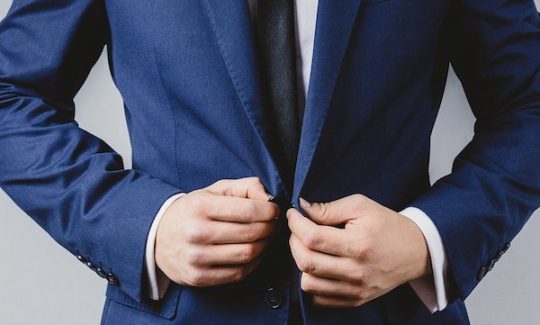 Advice Package
Comprehensive immigration advice tailored to your circumstances and goals.
Application Package
Designed to make your visa application as smooth and stress-free as possible.

Fast Track Package
Premium application service that ensures your visa application is submitted to meet your deadline.
Appeal Package
Ensure you have the greatest chance of a successful appeal. We will represent you in any case.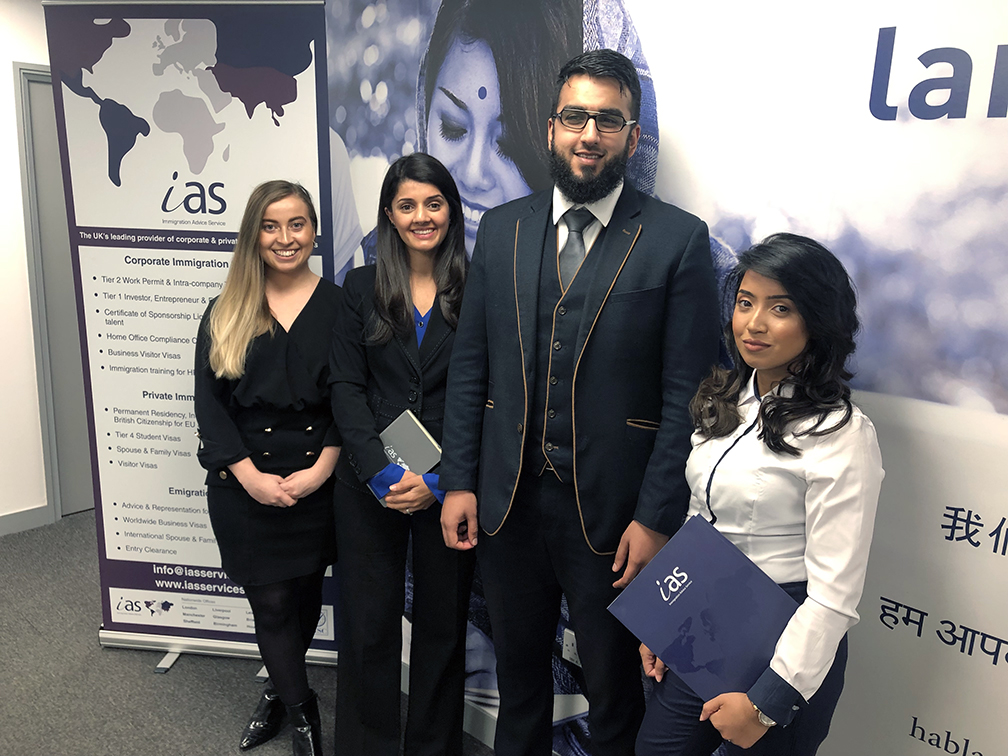 The Advice Package
During this untimed Advice Session with our professional immigration lawyers in London, you will receive our comprehensive advice, completely tailored to your needs and your situation.
Request the Advice Package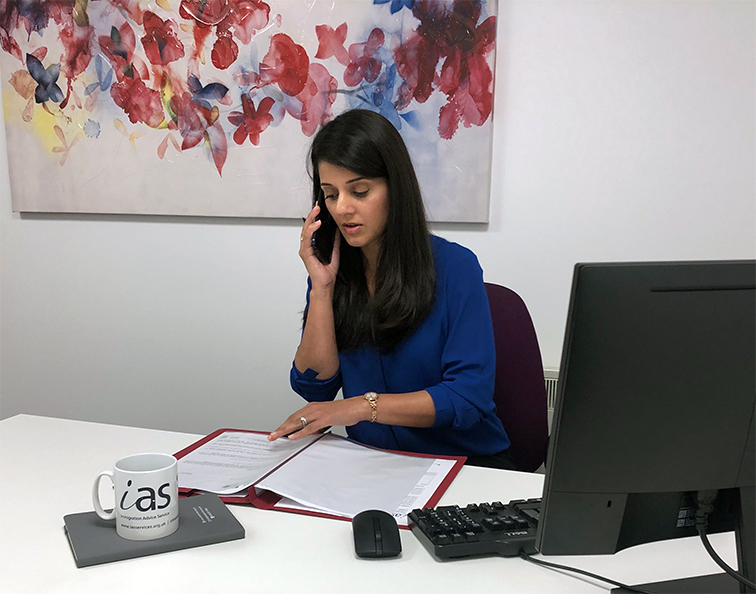 The Application Package
With our Application Package, your dedicated immigration lawyer will advise you on your application process and eligibility. Your caseworker will then complete and submit your forms to the Home Office on your behalf.
Request the Application Package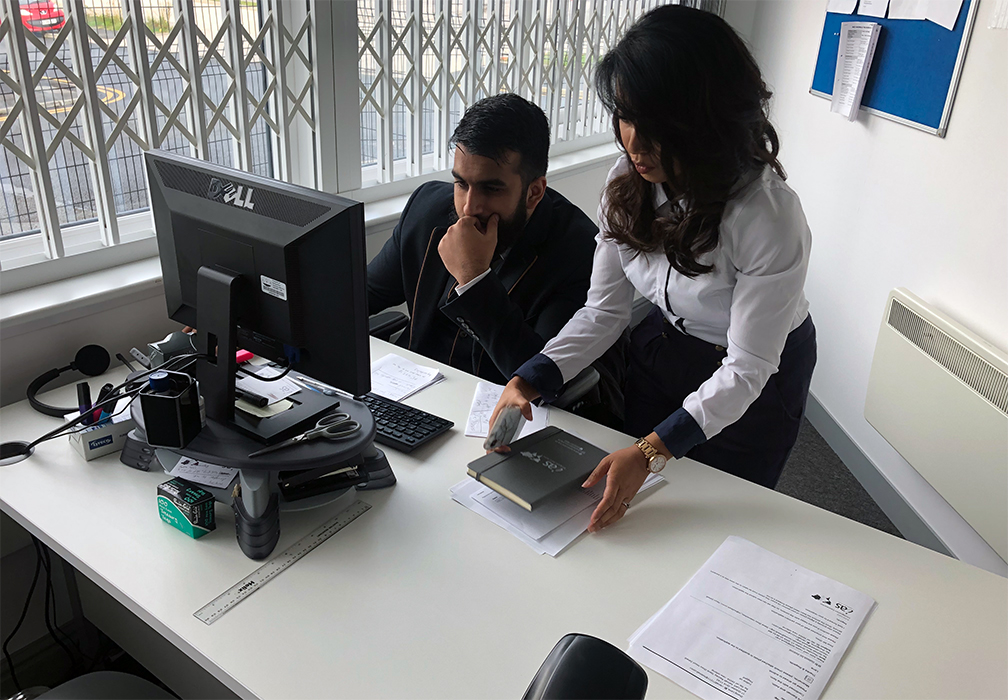 The Fast Track Package
Our Fast-Track Application Package is a premium service for those who need to submit their application in time with their deadlines. Your case will become a top priority for our lawyers and you will benefit from our highest-quality services.
Request the Fast Track Package
The Appeal Package
By choosing our Appeal Package, you can rely on our lawyers' legal knowledge and experience to ensure you have the highest chance of a successful appeal. We will also fully represent you in any hearings/tribunals.
Request the Appeal Package
Related pages for your continued reading.
Frequently Asked Questions
Yes, there are other employers who can sponsor H-1B visas and other types of work visas for foreign nationals in the US. Generally, these companies must be able to prove that the jobs they are sponsoring work visas for are unable to obtain certain business skills from workers in the US. The company you wish to work for must petition the USCIS on your behalf to hire you as an H-1B worker for a speciality occupation. This means that the position must require special education, training, or graduation from a course in order to qualify.
An H-1B visa can be valid for up to three years. You may renew the visa for another three years if you meet the requirements to do so.
Once you obtain an H-1B visa and live and work in the US for several years, you may be able to apply for a green card. After obtaining a green card and staying in the US for a period of five years you can then apply for citizenship if you meet all other requirements. If this is your intent, you should begin this process as soon as possible. Consult a qualified immigration lawyer for advice on the application process.
It generally takes about three to six months for an H-1B visa to be processed by the USCIS, although your employer may be able to expedite the process by using a premium processing service for an additional fee.