O1 vs. H1B, which is the better option?
Both the O1 and H-1B visas have some similarities but also certain differences that may make one more suitable for a professional than the other.
For inquiries and support, do not hesitate to contact Total Law at +1 844 290 6312 to speak with an experienced immigration attorney. We will help you assess your situation to determine which visa is the best for you.
What is the H-1B visa?
The H-1B visa allows aliens to work for a U.S. employer. The foreign national must have at least a bachelor's-level degree in the same specialty that a U.S. employer is hiring for.
The H1B is a temporary visa allowing foreign professionals to work in the U.S. in a specialty occupation. H-1B holders do not get a green card.
The visa is valid for an initial period of three years. Upon expiry, an H-1B holder can extend their visa to stay in the U.S. for a maximum of six years.
The H1B is a capped visa, meaning that there are annual limits to the number issued each year. However, some prospective H-1B employees may be exempt from the cap, such as those hired by higher education institutions and  nonprofit organizations engaged in research, and governmental research agencies.
H-1B applications must be sponsored by the U.S. employer, who must meet specific requirements. Because there are annual limits to the number of visas issued, the application process is typically strict, with tight filing deadlines.
"I'm very happy with the standard of training received on the OISC Level 1 course, i passed my exam. Thank you!"
"My application was approved and a huge weight has been lifted from our shoulders this year "
"We used this service for the spouse visa extension application to assure that all the information was valid and correct."
What is the O-1 visa?
The O-1 visa is exclusively available to people with extraordinary abilities in education, business, art, science, and athletics and persons with extraordinary achievements in the television industry or in producing motion pictures. This visa allows these people to enter the U.S. to work on a particular project or event.
A foreign national must have made significant achievements in their field, with substantial proof to show it, to apply for an O-1 visa. This proof can be in the form of extensive documents detailing the achievement or by winning a major award such as a Nobel Prize or one major international award.
The O-1 visa is not capped and, like the H-1B, does not give a green card to its holders. This visa is typically valid for three years but may be less.
If applicants need more time to continue their project in the U.S., they can apply for an extension for one year. There is no limit to how many times an O-1 visa holder can apply for an extension.
Similarities Between O-1 and H-1B Visa
The O-1 and H-1B visas have some similarities, as both visas are open to highly skilled professionals.
While the H-1B is open to professionals in specialty occupations such as engineering, business, etc., the O-1 is available to people of "extraordinary ability." Such professionals can demonstrate this through evidence of scholarly publications or proof of high salary, for example.
A professional who is eligible for the H-1B will also qualify for the O-1 if they meet the eligibility criteria.
Other similarities between both visas include the following:
Both visas do not grant a green card
An employer must sponsor both visas. Both the employer and the prospective employee must meet specific requirements
Both visas allow the primary visa holder to bring their spouses and children to accompany them as dependents
Differences between the H-1B and O-1
The H-1B and the O-1 visa have several differences that may influence the decision of someone who qualifies for both visas.
The following are fundamental differences between the H-1B and O-1 visas:
Application Period and processing time
H-1B applications start on the first day of April when the U.S. citizenship and immigration services (USCIS) enter every submitted petition into a lottery to select which petitions will be processed. The USCIS takes six months to process petitions, meaning prospective employees must wait till October before they can begin consular processing and interviews.
In comparison, O-1 applications have shorter processing times. Employers can send in a petition at any time of the year, provided there is less than one year gap between the application date and the intended date of the event. The processing time is also faster than the H-1B visa, as it takes the USCIS only two to three months to process applications.
Both visas have the option of premium processing which will take only 15 days.
Validity and Extensions
Both visas have an initial validity of three years. However, the O-1 visa is mainly limited by how long the holder's event is. However, if a project is taking longer than three years, O-1 holders can continue to extend their visa for an additional year unlimitedly until they complete their project.
In contrast, H-1B visa holders have a maximum stay of six years. After that, the holder will have to return to their home country and reapply for the visa if they desire.
Criteria and Limits
The H-1B visa is capped, meaning that only a limited number are issued yearly. In contrast, the O-1 is not capped.
However, there are typically more than four times more H-1B than O-1 visas issued in the same period. This is because the requirements for the O-1 visa are tougher to meet since applicants must fit the category of "extraordinary ability."
J-1 Foreign Residency Requirement
Aliens subject to the foreign residency requirement through a J-1 status can apply to reenter or continue staying in the U.S. through the O-1 visa without fulfilling this residency requirement. This is not possible with the H-1B.
Advantages of the H-1B Visa over O-1
One particular advantage of the H-1B is that its requirements are easier to meet than the O-1.
A college degree or its equivalent suffices for an H-1B, and any additional requirements will be placed on the employer.
In contrast, an O-1 visa requires evidence of significant achievements.
Advantages of the O-1 Visa over the H-1B
The O-1 visa may offer many advantages over the H-1B. These include the following:
The O-1 can be applied at any time of the year, compared to the H-1B, which has a shorter application window.
The O-1 visa allows unlimited renewals until a project is completed. In contrast, the H-1B is valid for a maximum of six years.
The O-1 visa has similar requirements to the EB-1 immigrant visa. This allows an applicant to compile the documents needed for an EB-1 green card application.
Summary
Both the O-1 and H-1B have their advantages.
For a regular employee, the H-1B provides a better chance of working in the U.S. since its requirements are easier to meet.
However, once you can demonstrate that you are of exceptional talent and have risen to the top of your files, the O-1 visa is the better option since it has a longer application period, is uncapped, can be extended unlimitedly, and provides the best shot at immigration through an EB-1 visa.
How can Total Law Help?
Total Law's immigration lawyers are vastly experienced with the different U.S. visa types. If you are confused about which of these visas you would apply for, we will help you assess your qualifications and eligibility and determine which you are fit for.
Beyond that, our immigration lawyers will help you gather the supporting documents needed to put forward the strongest possible application. We will guide and support you through the entire process until you succeed.
Contact Total Law today at +1 844 290 6312 to speak to an expert immigration lawyer or use the online form to get in touch.
Advice Package
Comprehensive immigration advice tailored to your circumstances and goals.
Application Package
Designed to make your visa application as smooth and stress-free as possible.

Fast Track Package
Premium application service that ensures your visa application is submitted to meet your deadline.
Appeal Package
Ensure you have the greatest chance of a successful appeal. We will represent you in any case.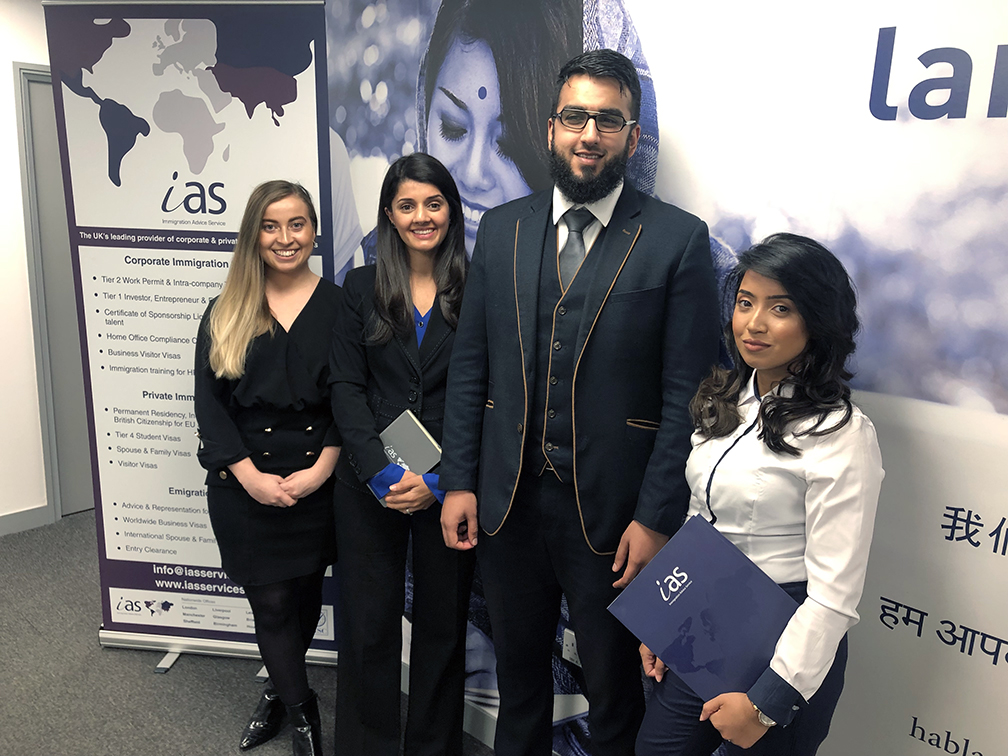 The Advice Package
During this untimed Advice Session with our professional immigration lawyers in London, you will receive our comprehensive advice, completely tailored to your needs and your situation.
Request the Advice Package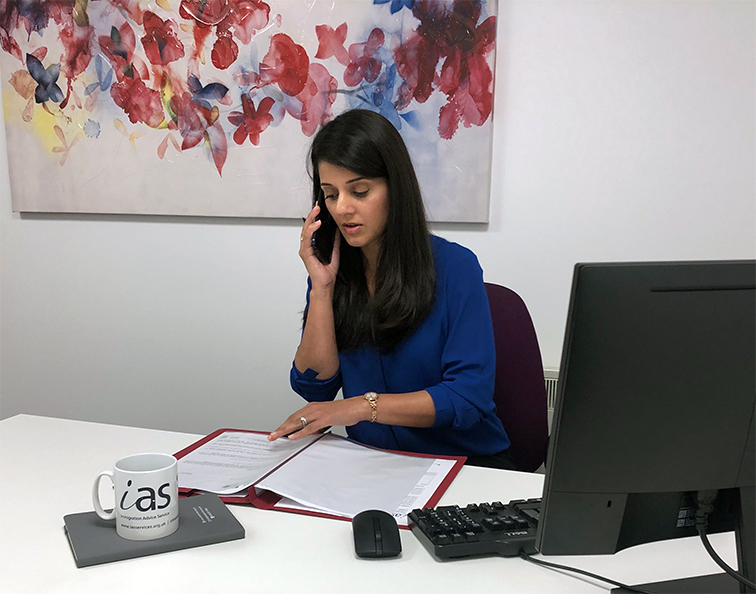 The Application Package
With our Application Package, your dedicated immigration lawyer will advise you on your application process and eligibility. Your caseworker will then complete and submit your forms to the Home Office on your behalf.
Request the Application Package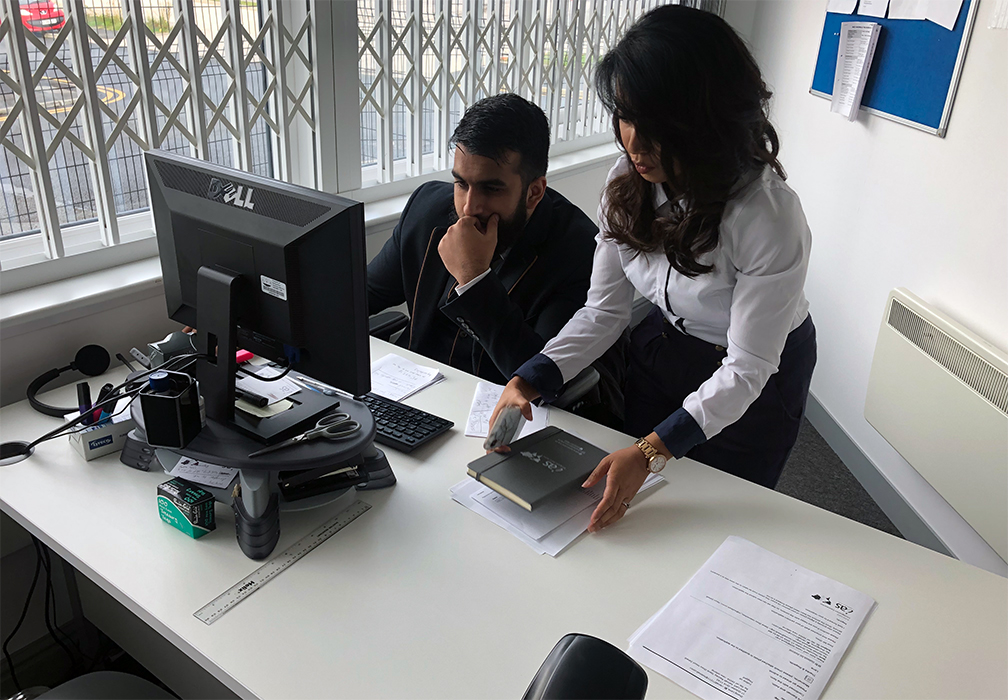 The Fast Track Package
Our Fast-Track Application Package is a premium service for those who need to submit their application in time with their deadlines. Your case will become a top priority for our lawyers and you will benefit from our highest-quality services.
Request the Fast Track Package
The Appeal Package
By choosing our Appeal Package, you can rely on our lawyers' legal knowledge and experience to ensure you have the highest chance of a successful appeal. We will also fully represent you in any hearings/tribunals.
Request the Appeal Package
Related pages for your continued reading.
Frequently Asked Questions
If any of your applications are denied, contact total Law immediately. We will help you determine the reason for your refusal and rectify it so that you put forward a stronger renewed application. Alternatively, we will help you file an appeal if possible.
Yes. Workers under the H-1B or O-1 visas must pay taxes on all US-connected income.