Can a Tier 2 Visa Holder be Self-Employed?
Strictly speaking, the Tier 2 General Visa is a work permit designed for those who have received a job offer from a UK-based sponsor.
Nevertheless, it is not uncommon for skilled workers to wish to expand their career opportunities by taking additional jobs on a freelance basis.
If you are in the UK on a Tier 2 Visa and you wish to register as a self-employed or accept occasional freelance jobs, you must first ensure to meet the conditions set by the law.
How does self-employment work in the UK?
Self-employment refers to those who run their own business instead of working for someone else's company. In some circumstances, an individual can be self-employed even though he or she is working for someone else.
Self-employed people are in control of their work patterns and are not paid through PAYE (Pay As You Earn). They pay their tax directly to the UK government through a Self Assessment process. On the other end, self-employers are not entitled to earn the national minimum wage, receive holiday pay or obtain other employee benefits.
Self-employment for Tier 2 Visa holders
According to UK immigration law, you cannot apply for a Tier 2 General Visa without having a sponsor. Since this immigration status is strictly linked to your employment contract, you are not allowed to set up your own business. Furthermore, you cannot join another business as a director or a partner, or hold more than 10% shares in your sponsor company.
Nevertheless, there are cases where a person can be self-employed while being employed in a company owned by somebody else. For example, dental associates who do not own their practice may be self-employed although they work for someone else.
The Tier 2 Policy Guidance provided by the Home Office explains that there must be a genuine contract between the visa applicant and his or her sponsor. This means that you may be allowed to work as a self-employed as long as your employer sponsors you by issuing a valid contract. Your condition as a self-employed will not affect your sponsor's responsibilities, and the minimum salary required by the law will still be set at a minimum of £30,000 per year.
You must keep in mind that the Tier 2 Visa is intended for skilled workers and implies specific conditions. You sponsor must still need to prove that there are currently no other British citizens or settled persons who could be suitable to fulfil your role.
Can I freelance while on a Tier 2 Visa?
Tier 2 Visa holders may be allowed to work on a freelance basis only in certain circumstances.
First, your freelance position must be on the Shortage Occupation List and be at the same SoC code level as the main work you have received your sponsorship for.
Your additional job must fall into the supplementary work category. This means you cannot work more than 20 hours a week, and this job must not interfere with your sponsored employment.
It must be noted that these restrictions do not apply to voluntary work.
However, if you are no longer employed by your Tier 2 sponsor, you cannot remain in the UK as a self-employed person. Depending on your situation, you may apply for a different visa or look for a different job before your Tier 2 Visa is curtailed.
Self-employment for non-British residents: additional alternatives
If you wish to enter the UK and start your business without seeking employment in a company owned by somebody else, you can evaluate different options.
The UK immigration law provides several routes to foreign nationals who wish to establish their own businesses.
For example, you can register yourself as a sole trader and apply for a Tier 1 Entrepreneur Visa. However, to qualify, you must have at least £200,000 to invest in a UK business.
Otherwise, if you have just graduated from university and have an idea for a company you would like to establish in the UK, you can apply for a Tier 1 Graduate Entrepreneur Visa. Similarly, if you believe that your business plan is innovative, you may qualify for an Innovator or Start-Up Visa.
You may be interested in reading about.
Advice Package
Comprehensive immigration advice tailored to your circumstances and goals.
Application Package
Designed to make your visa application as smooth and stress-free as possible.
Appeal Package
Ensure you have the greatest chance of a successful appeal. We will represent you in any case.

Fast Track Package
Premium application service that ensures your visa application is submitted to meet your deadline.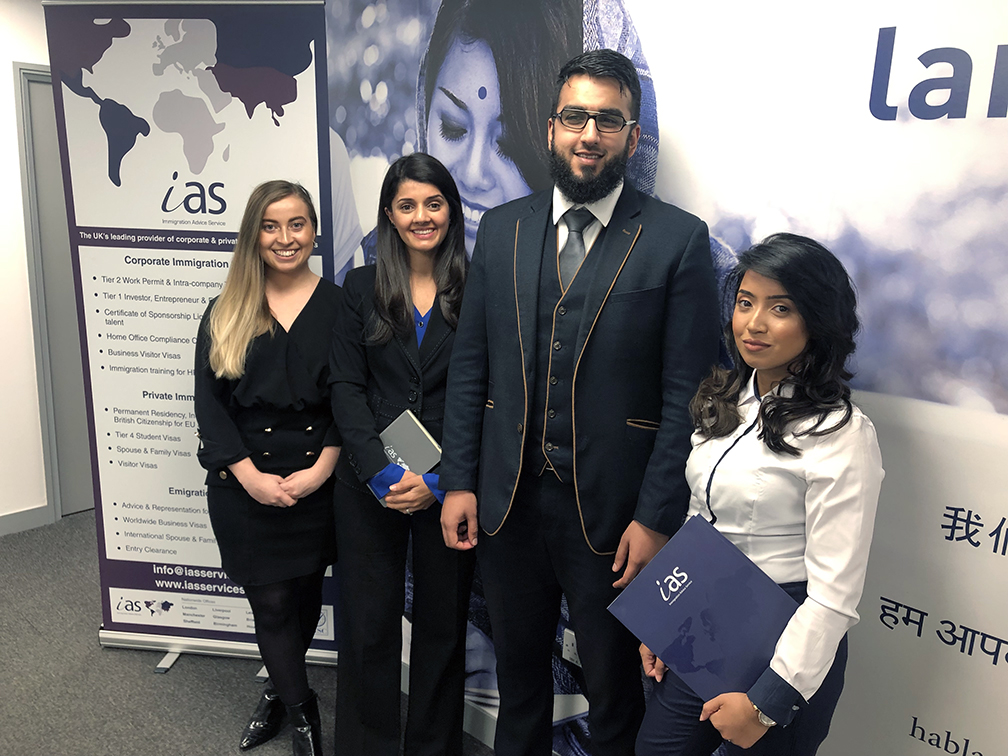 The Advice Package
During this untimed Advice Session with our professional immigration lawyers in London, you will receive our comprehensive advice, completely tailored to your needs and your situation.
Request the Advice Package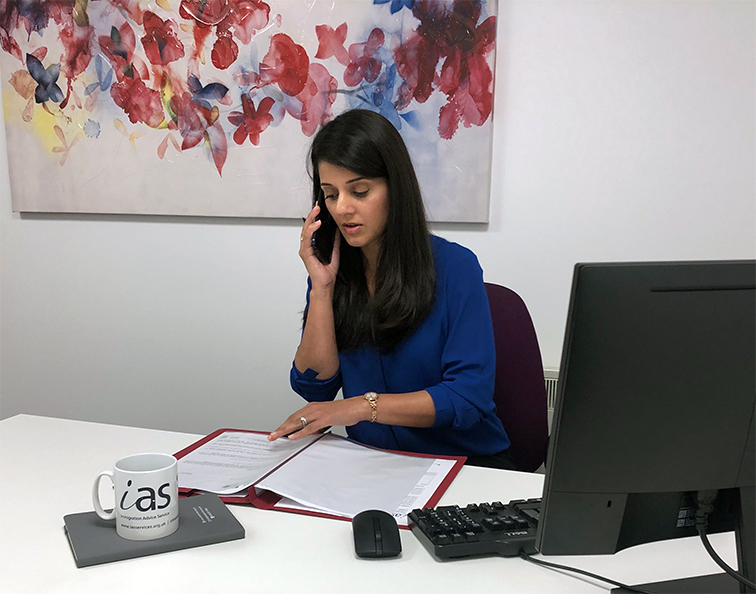 The Application Package
With our Application Package, your dedicated immigration lawyer will advise you on your application process and eligibility. Your caseworker will then complete and submit your forms to the Home Office on your behalf.
Request the Application Package
The Appeal Package
By choosing our Appeal Package, you can rely on our lawyers' legal knowledge and experience to ensure you have the highest chance of a successful appeal. We will also fully represent you in any hearings/tribunals.
Request the Appeal Package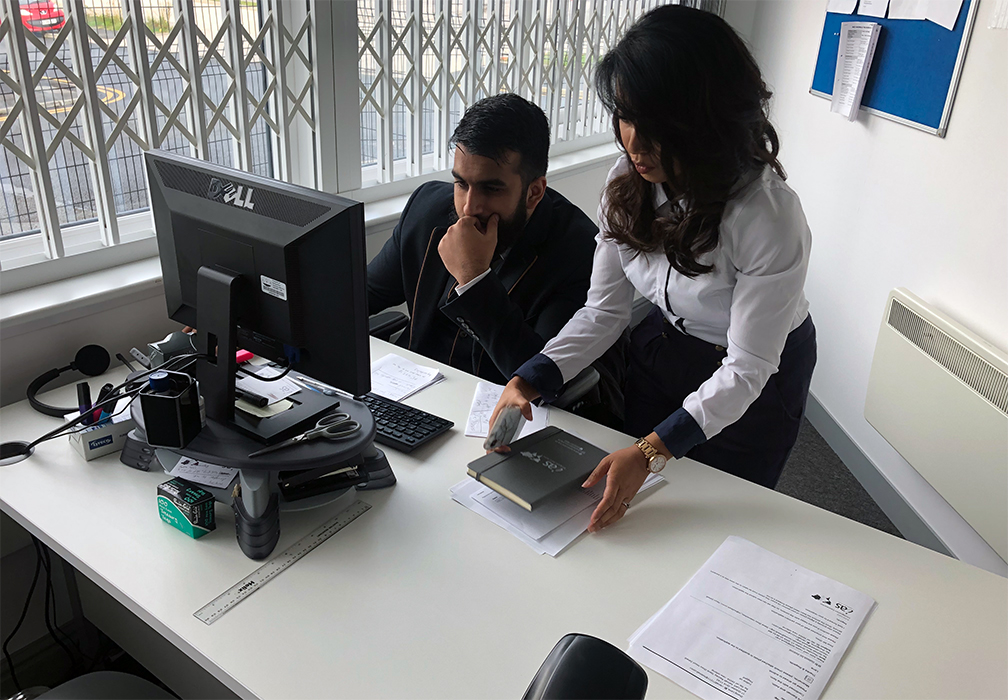 The Fast Track Package
Our Fast-Track Application Package is a premium service for those who need to submit their application in time with their deadlines. Your case will become a top priority for our lawyers and you will benefit from our highest-quality services.
Request the Fast Track Package