Immigration and Scotland's Demographics
It is of vital importance that the Scottish Government is given greater control over immigration policy, a new report has found.
The report, by Scottish think tank the David Hume Institute, discusses the impact that Scotland's ageing population has on the economy, with low numbers of working-age citizens resulting in labour shortages. The authors forecast that if levels of inward migration are not increased, the issue will intensify rapidly. According to the report's predictions, Scotland's working-age population will increase by just 38,000 by the year 2041. In contrast, the number of pension age citizens is projected to increase by 265,000 over the same timeframe.
Overview
Such figures offer valuable insight into the irregular nature of Scotland's demographics.
A major driving force behind Scotland's dwindling working-age population is its birth rate, which is one of the lowest in the developed world.
This results in the average age of the domestic population being higher than that of comparative countries, something that can have a profoundly negative effect on the economy. Those of pension age are less economically active and often dependent on some form of social support. Not only this, but a small working-age population stunts economic growth by creating labour shortages, meaning that some sectors of the economy have insufficient numbers of workers to function effectively.
A simple way of remedying this situation is by increasing levels of immigration. However, levels of immigration into Scotland– which are already lower than England- have dropped dramatically in recent years. In addition, net migration from the EU to the UK is set to fall dramatically in the near future. This is largely due to the impact of Brexit, but evden if the UK had remained in the EU, Scotland's demographic situation would necessitate greater levels of immigration.
A major driving force behind Scotland's dwindling working-age population is its birth rate, which is one of the lowest in the developed world.
It is for this reason that the David Hume Institute asserts that Scotland should be given greater control over immigration policy. The report states that part of the solution will come from future technological change and enabling more people of working-age to enter the labour market. But irrespective of this, immigration must still be a priority. Certain sectors of the Scottish economy are dependent on foreign workers, such as the retail and leisure sectors. With already low levels of immigration set to fall even further, sectors such as these are set to experience severe difficulties.
What does the report suggest should be done to address the situation?
The Scottish Government should be given greater powers over attracting and selecting immigrants in to the country. This will enable the low working-age population to be addressed, as foreign nationals are on average younger than the domestic population. Furthermore, it will enable skilled migrants to be selected in accordance with the industries that are experiencing particularly acute labour shortages.
A closer working relationship between the Scottish and UK Governments should be encouraged. There is a further recommendation for Scots living abroad, including in other parts of the UK to return home.
The Canadian method of delegating control over immigration policy should be looked at. Canada gives individual provinces the ability to control immigration depending on their economic needs.
Certain sectors of the Scottish economy are dependent on foreign workers, such as the leisure and retail sectors.
Jane-Frances Kelly, the director of the David Hume Institute, said 'We are sounding a warning signal for Scotland's politicians and policymakers.'
"We need to get to grips with the coming demographic crisis or Scotland's economy will be severely affected."
The report's findings were well received by Europe and Migration Minister Ben Macpherson:
"It is very welcome that the David Hume Institute report recognises the need for Scotland to be able to set its own migration policy."
You may be interested in reading about.
Advice Package
Comprehensive immigration advice tailored to your circumstances and goals.
Application Package
Designed to make your visa application as smooth and stress-free as possible.

Fast Track Package
Premium application service that ensures your visa application is submitted to meet your deadline.
Appeal Package
Ensure you have the greatest chance of a successful appeal. We will represent you in any case.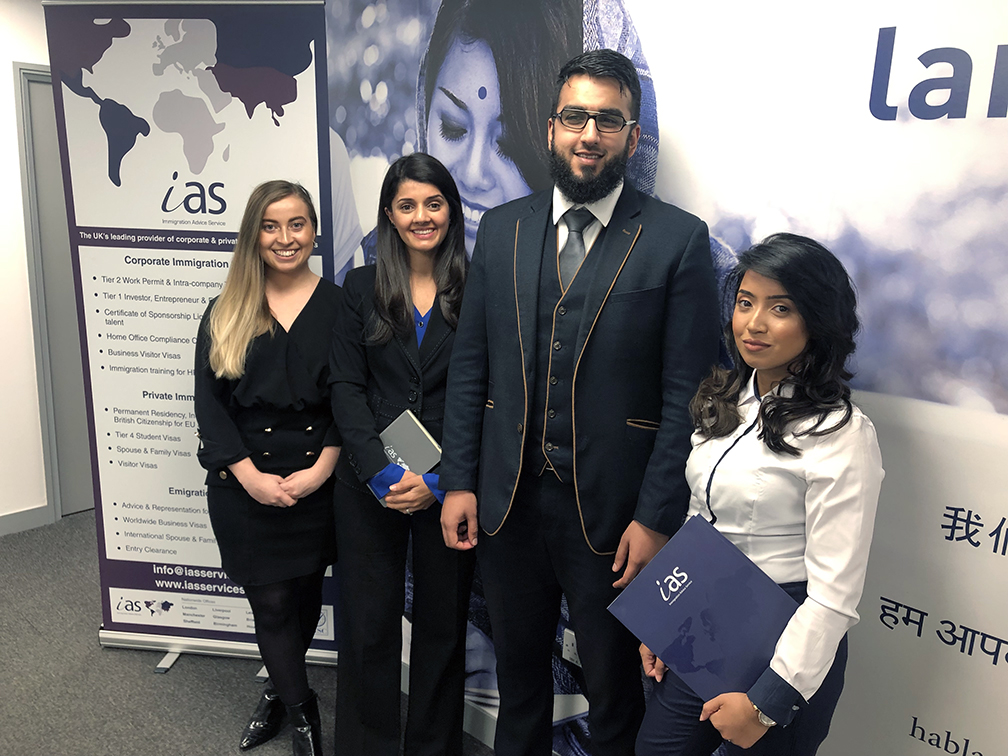 The Advice Package
During this untimed Advice Session with our professional immigration lawyers in London, you will receive our comprehensive advice, completely tailored to your needs and your situation.
Request the Advice Package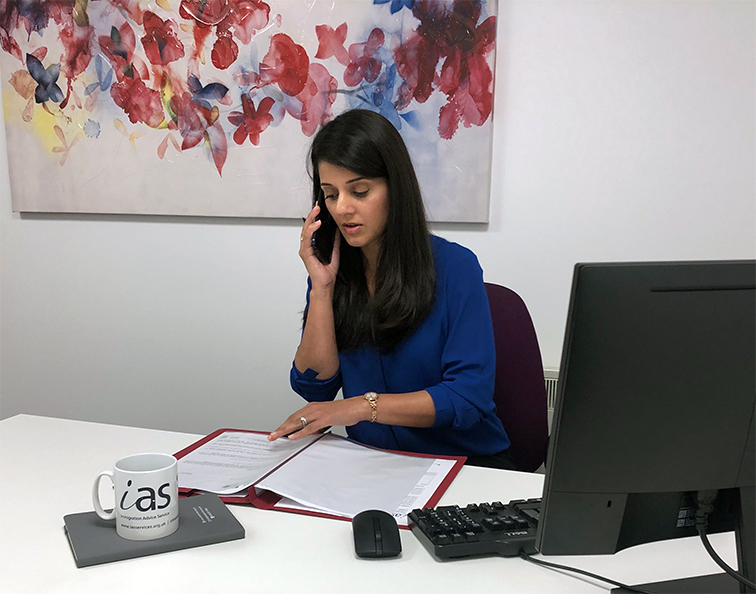 The Application Package
With our Application Package, your dedicated immigration lawyer will advise you on your application process and eligibility. Your caseworker will then complete and submit your forms to the Home Office on your behalf.
Request the Application Package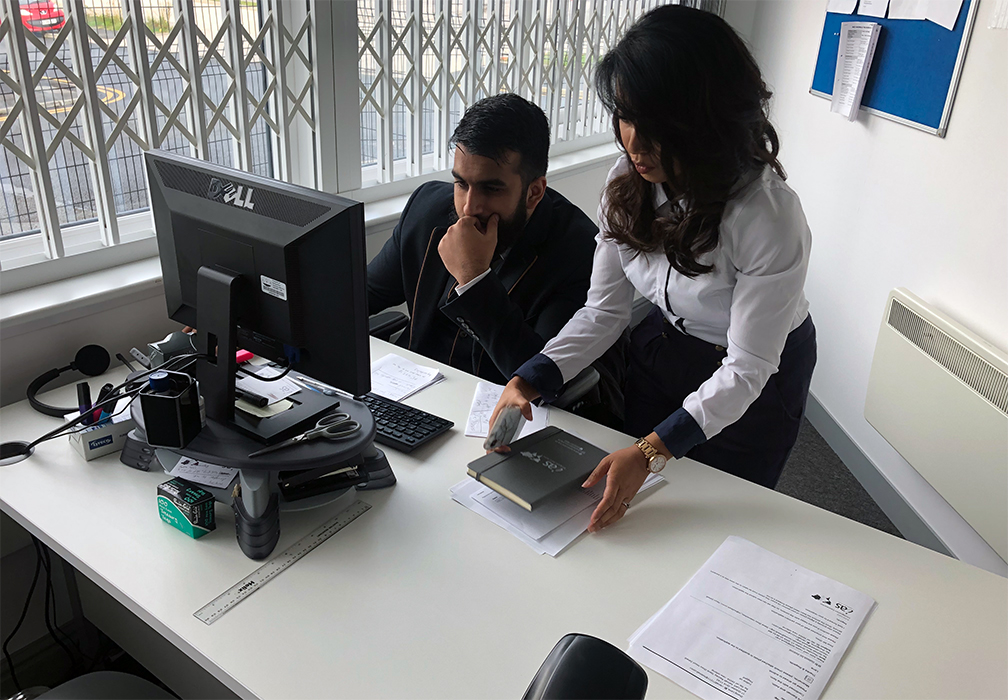 The Fast Track Package
Our Fast-Track Application Package is a premium service for those who need to submit their application in time with their deadlines. Your case will become a top priority for our lawyers and you will benefit from our highest-quality services.
Request the Fast Track Package
The Appeal Package
By choosing our Appeal Package, you can rely on our lawyers' legal knowledge and experience to ensure you have the highest chance of a successful appeal. We will also fully represent you in any hearings/tribunals.
Request the Appeal Package