Human Rights Mandate Moves Towards a Fairer Immigration System
Ono Okeregha discusses the JCWI's recently published 12-step manifesto — aimed at addressing issues with the UK's immigration system – and calls for the Government to be held accountable for hostile policies and practices.
The Joint Council of Welfare of Immigrants (JCWI) recently published its manifesto as also discussed in an article by one of ImmiNews' editors earlier this month.
Overview
The manifesto sets out 12 steps that we need to take towards a fairer immigration system. According to the independent UK-based charity, "politicians have built an immigration system that often makes it impossible for people who move here to build a life and it frequently punishes them for even trying."
But JCWI believes it doesn't have to be this way. One of the steps included in the manifesto is to "keep families together". The organisation made a number of suggestions as to how this could be done, including a suggestion to abolish the 'minimum income requirement' (for British nationals who want to live in the UK with a non-EEA partner) so that no family is forced to live apart or in permanent exile, and allow families applying for partner visas to apply from within the UK and live here together while they wait for a decision.
Another step towards a fairer immigration system is to introduce safer, fairer and more sensible rules that encourage long-term integration and provide workers with flexibility and freedom from fear and exploitation. To this, JCWI has suggested a number of solutions, such as
abolishing employer-dependent visas so that workers have the flexibility to change jobs or leave an exploitative employer;
allowing in-country visa applications so that switching visa does not have to mean leaving the country;
allowing migrant workers recourse to public support and housing so that no working family is forced to live in poverty; and
avoiding the creation of any visa route that creates artificial barriers to long-term integration.
"an immigration system that often makes it impossible for people who move here to build a life and it frequently punishes them for even trying"
The JCWI Manifesto also says we must build a system where asylum decisions are made quickly and fairly – so that people can put down roots and rebuild their lives in the UK. It also argues that we must end the "Hostile Environment" that the Government has nurtured since 2012 for anybody unable to demonstrate their immigration status on demand. This can be done, for example, by ending restrictions on working, opening bank accounts and obtaining driving licences, which render people vulnerable to exploitation and trafficking.
Human rights aspects of the immigration system
Support for the approach of the JCWI Manifesto can be found in a recent issue paper for the Council of Europe (by independent experts) on the human rights aspects of "integration policies" for immigrants and refugees. The paper examines the human rights dimensions of integration policies in a number of Council of Europe member states, namely Denmark, France, Germany, Greece, Hungary, Italy, Portugal, Sweden, Turkey, Russia, and the UK. It aims to support the Council of Europe member states in designing and implementing integration policies that guarantee human rights and fundamental freedoms of immigrants and refugees in compliance with the European Convention on Human Rights. In particular, it focuses on the enjoyment of the right to respect for private and family life and the security of residence of immigrants and refugees.
The Council of Europe is the continent's leading human rights organisation. It has 47 member states, including the 28 members of the European Union (which is an entirely separate organisation). All Council of Europe member states has signed up to the European Convention on Human Rights (ECHR), an international treaty designed to protect human rights (such as the right to private life and free speech), democracy and the rule of law. The European Court of Human Rights oversees the implementation of the Convention in the member states.   Drafted in the aftermath of the Second World War, the UK signed the ECHR in 1951 and it entered into force in 1953. Winston Churchill and David Maxwell-Fyfe (a British prosecutor at Nuremberg and Tory Home Secretary) were among its proponents and significantly influenced its content.
The paper considers that integration policies should not pursue restrictive migration-control goals aimed at limiting family reunification and preventing settlement in the country. The paper also argues that: "The longer the person resides in a specific country, the stronger the ties are with that country, and the higher the responsibility of the state is to ensure security of residence. A voluntary and incentive-based approach should be preferred to integration policies that are obligatory or oriented to migration control."
The study notes that the concept of integration is not a clear- cut term but in the Council of Europe context, "social integration" has been "anchored in the protection of individuals' human dignity, non-discrimination, and participation in the host societies."
The paper, in particular, finds that compulsory language and civic integration policies pose "the highest challenges in the light of human rights standards". It also believes that certain groups of applicants may be more negatively affected by sanctions if they fail to pass integration tests, exams or contracts.
And the fact that integration measures are often not well designed for the specific needs of certain applicants and vulnerable groups increases the risks of discrimination. The paper finds that "additional conditions such as income thresholds, long waiting periods, housing requirements and reduced financial benefits further restrict family reunion and settlement by making procedures more burdensome and ineffective."
"The longer the person resides in a specific country, the stronger the ties are with that country…"
Specifically, in relation to the UK, the paper points out that the UK has "the least family-friendly immigration policies in the developed world" mainly due to the country's income requirement, as well as other factors such as delays, language tests, fee levels and restrictions on access to benefits. By way of comparison, the Swedish integration policy does not subject the right to family reunification to passing any mandatory integration measures but it empowers migrants through different incentives to make the right choices, taking into account the needs and abilities of migrants, and providing adequate state support.
The paper concludes that obligatory integration policies may restrict immigrants' and refugees' human rights, increase the insecurity of residence for applicants and their families and result in discrimination. It therefore concludes that Council of Europe member states should invest in "voluntary and long-term integration policies aimed at overcoming legal and practical barriers to labour market insertion and securing adequate entitlements to health care services and housing for a dignified quality of living by immigrants".
Holding the UK Government to account
"…we must end the "Hostile Environment"
It is clear that the UK has more than a moral duty to create a supportive, rather than a hostile environment for migrants, asylum seekers and refugees. As a Council of Europe member state (since the 1950s!), the UK is under a legal duty to move to a fairer and more supportive system. We should use every opportunity we have to challenge the UK Government and hold it accountable for its blatant failure to comply with this moral and legal duty.
You may be interested in reading about.
Advice Package
Comprehensive immigration advice tailored to your circumstances and goals.
Application Package
Designed to make your visa application as smooth and stress-free as possible.
Appeal Package
Ensure you have the greatest chance of a successful appeal. We will represent you in any case.

Fast Track Package
Premium application service that ensures your visa application is submitted to meet your deadline.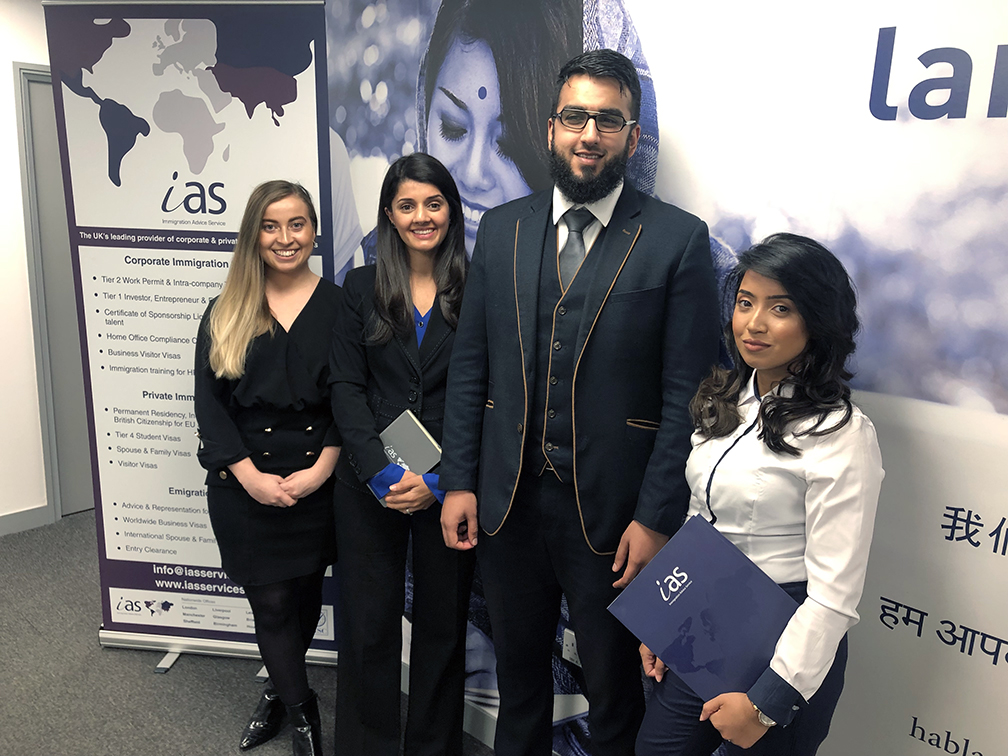 The Advice Package
During this untimed Advice Session with our professional immigration lawyers in London, you will receive our comprehensive advice, completely tailored to your needs and your situation.
Request the Advice Package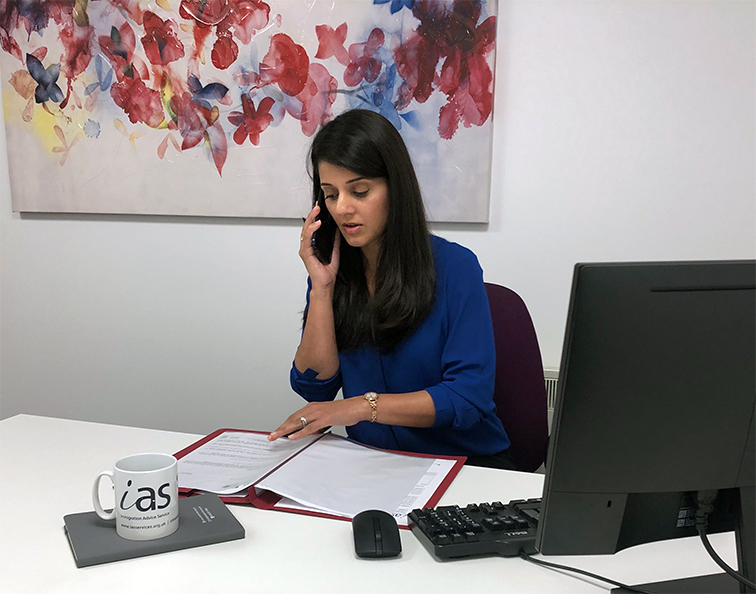 The Application Package
With our Application Package, your dedicated immigration lawyer will advise you on your application process and eligibility. Your caseworker will then complete and submit your forms to the Home Office on your behalf.
Request the Application Package
The Appeal Package
By choosing our Appeal Package, you can rely on our lawyers' legal knowledge and experience to ensure you have the highest chance of a successful appeal. We will also fully represent you in any hearings/tribunals.
Request the Appeal Package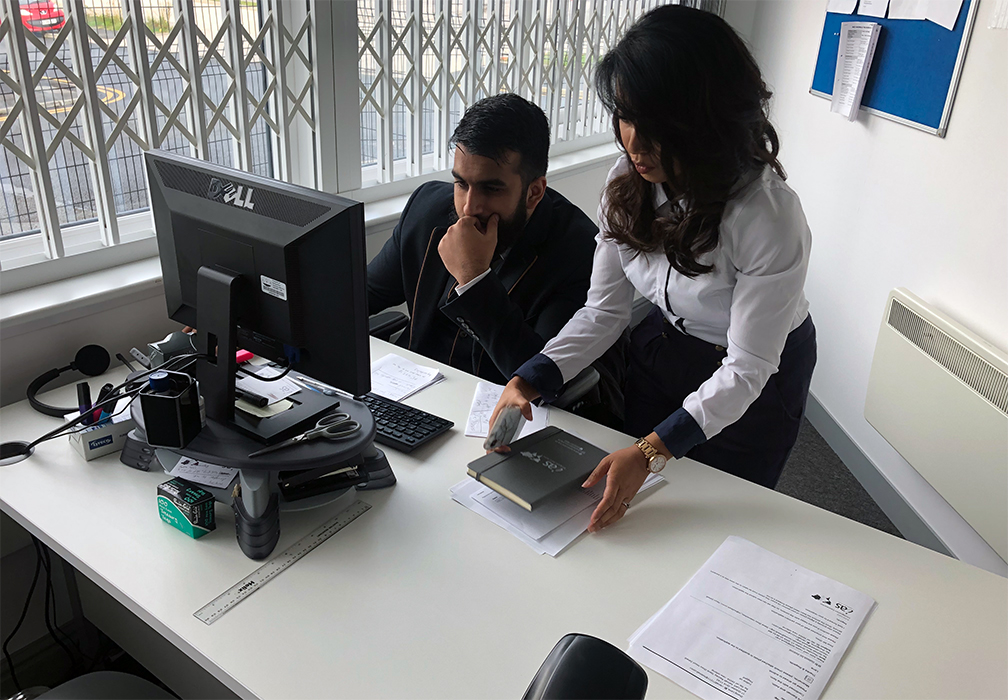 The Fast Track Package
Our Fast-Track Application Package is a premium service for those who need to submit their application in time with their deadlines. Your case will become a top priority for our lawyers and you will benefit from our highest-quality services.
Request the Fast Track Package