Reasons for Canada Study Permit Rejection and What To Do
There are a number of reasons as to why your application for a Canadian study permit may have been rejected.
For more information about applying for study permits, studying in Canada, and for expert help if your application has been refused or rejected, reach out to one of our expert immigration advisers on +1 844 290 6312, or contact us online.
Overview of Study Permit Rejections
Canada is a highly popular location for international students, with over 450,000 new study permits being issued to foreign nationals in 2021 alone.
However, this high volume of applicants inevitably means a high number of rejections and refusals. On average, around 30% of all Canadian student visa applications are refused every year, with a significant portion of these being applications for bachelor's courses at universities.
Many reasons for why study permits are refused include being unable to meet minimum eligibility requirements, such as financial, medical or criminal record requirements.
However, officers from Immigration, Refugees and Citizenship Canada (IRCC) may also refuse a study permit because they're unconvinced about the applicant's intent on returning to their home country, or because of a lack of supporting documentation and evidence to support the application.
It's important that you're certain you meet all the requirements and eligibility criteria for a study permit when you apply. For more information about how to get approved for a study permit, speak to one of our immigration advisers on +1 844 290 6312, or contact us online.
Failure to Meet Financial Requirements
Overview of Financial Requirements
One of the most important requirements for a Canadian student visa is for applicants to prove that they can financially support themselves (and any family members who might be coming with them) while they study in Canada.
This includes proof that you can cover things such as accommodation, living costs and expenses during your studies, as well as return transportation for when your study permit expires.
IRCC publishes specific minimum financial thresholds on its website for prospective students. These figures vary based on factors such as whether you're studying inside or outside Quebec, and how old you are (if you are studying in Quebec).
However, as an example, the annual requirement for a student studying outside of Quebec is CAN$10,000, not including tuition fees. Adding on an initial family member costs CAN$4,000, with each subsequent family member being an additional CAN$3,000.
You must prove that you have the required funds to support yourself in the application process otherwise your application may be refused.
How Can I Meet the Financial Requirements?
The best way to prove that you meet the financial requirements and ensure that your student visa application is approved is to provide as much evidence of your funds as possible.
There is no limit on how much proof you can provide to IRCC to prove your funds. The more evidence you provide, the stronger your application will be, which means a smaller chance of refusal.
You can use any of the following to prove that you have the necessary funds for a study permit:
Proof of a Canadian bank account in your name, if you've transferred money to Canada
A Guaranteed Investment Certificate (GIC) from a participating Canadian financial institution
Proof of a student or education loan from a bank
Bank statements for the past 4 months
A bank draft that can be converted to Canadian dollars
Proof that you've paid your tuition and housing fees
A letter from the person or school giving you money
Proof of funding paid from within Canada, if you have a scholarship or are in a Canadian-funded educational program
Additionally, making sure that you have more than the bare minimum of funds will also build a stronger case for your study permit application being approved, if possible.
Not Convincing a Visa Officer That You Will Leave Canada
One of the things you must do in order to be eligible for a Canadian student visa is to convince IRCC that you will leave Canada at the end of your study period.
A Canada student visa is a temporary visa. Although it's more than possible for students to stay in Canada legally after they graduate (such as through a post-graduation work permit), study permit applications may be refused if immigration officers are not convinced that you will return to your home country once your studies are finished.
This is in part to prevent  people from overstaying their visas illegally.
The best way to prevent refusal for this reason is to provide proof that you have ties to your home country. This can be in the form of any of the following:
Details of your home life, including your family, spouses or dependent children
Details about any jobs you may have in your home country
Evidence that you have viable career prospects and opportunities for career progression in your home country
Details of your accommodation in your home country, such as a rental agreement or title deed
Evidence of financial assets, bank statements or other financial ties in your home country
These will help to convince the visa officer that there are convincing reasons for you to return to your home country and that you will not overstay your study permit.
You may also do this through writing a letter of explanation.
Incorrectly Filled In Applications
All Canada student visa applications need to be complete, correctly filled in, and present accurate, truthful information in order to be approved. Note that it is a serious offence to give false or misleading information on your application.
A common reason why student visa applications get rejected is because the information in the application forms do not match up with the information presented in supporting documents.
For example, an application may be refused if key details such as your name, date of birth and residency history in the past 5 years do not align with the information in your supporting documents.
In order to prevent this from happening, it's important to ensure that you've filled in the application form as accurately and fully as possible. If you know that a question or section doesn't apply to you, you must write 'Not Applicable' or 'NA' in that section.
You must also remember to sign and date your application forms. Note that you may be required to fill in additional forms depending on your circumstances, such as the Use of a Representative (IMM 5476) form or a Custodianship Declaration – Custodian for Minors Studying in Canada (IMM 5646) form, if these apply to you.
Lack of Supporting Documentation and Evidence
Every Canada student visa application must be submitted with the full range of supporting evidence and documents to ensure that they are approved.
If any documents are missing from your application, IRCC may simply contact you to request these instead of rejecting your application outright. However, there is no guarantee that they will do this, and they may return the application without processing it, which means you will have to start a new application from scratch.
For example, it's essential that you include your letter of acceptance from a designated learning institution (DLI). These are an essential part of any study permit application, as IRCC will not issue study permits without valid letters of acceptance.
You must also ensure that you show proof that you have a valid passport or travel or identity documents with your application in order for IRCC to verify your identity. Additionally, as already stated, you must also provide adequate proof of funds to support yourself and any family members while you're in Canada.
To ensure you've included all of the documents you need with your application, you should use the Document Checklist (IMM 5483). You must also include this completed and signed form in your application.
Failure to provide any of these documents may mean that your application for a study permit will be delayed or refused.
What is a Letter of Explanation?
Also known as a statement or purpose or a letter of intent, a letter of explanation is an optional document you can include with your Canadian student visa application to increase your chances of having it approved.
It is a letter addressed to an immigration officer that may discuss:
Why you want to study in Canada
Why you chose your place of study
Why you chose your course
How you will support yourself financially
The fact that you will return to your home country after your studies finish
The fact that you understand your responsibilities as a student
Including a detailed letter of explanation may help to quell some doubts that IRCC have about your application. For example, the letter may be an opportunity to go into detail about your circumstances and why you wish to study in Canada, as well as supporting your case that you will not stay in Canada for longer than your study permit allows.
This will help to build a strong case for your application and persuade IRCC that you will comply with the conditions of the study permit if you're issued one.
If you require assistance with writing your letter of explanation, Total Law are here to help. For more information about how we can help you obtain a study permit, contact us today on +1 844 290 6312, or contact us online.
What Do I Do If My Study Permit Application Has Been Rejected?
Re-Submitting an Application
If your study permit application has been rejected, you will receive a letter outlining the reasons why.
It's important to pay close attention to the information contained in this letter, as it will help to inform you of your next steps.
If you decide to re-submit your study permit application, you will have to ensure that you have fully addressed the reasons for refusal outlined in your letter. For example, if the reason for refusal was lack of evidence of sufficient funds, you must ensure that you provide solid evidence of your funds in your next application.
Similarly, if the reason for refusal was doubt that you will return to your home country, you should write a letter of explanation presenting a compelling and persuasive argument that this is not the case. You should also provide evidence of your ties to your home country to prevent any further doubt in this area.
If you're unsure as to why your study permit was refused, or you're unclear about what to do when re-submitting an application, reach out to one of our legal experts for help on +1 844 290 6312, or contact us online.
Judicial Review
If you don't wish to re-submit your application, you may wish to consider presenting your Canada student visa rejection for a judicial review.
A judicial review involves asking the Canadian Federal Court to review the decision made and assess whether it was reasonable. You may wish to consider this option if you believe that:
The refusal did not follow the law
The refusal did not take into account all the facts and evidence presented
The refusal was patently unreasonable
It's important to note that if the Federal Court rules that the refusal was made incorrectly, it will not automatically overturn the decision. Instead, your application will return to IRCC to be processed again by a different immigration officer.
This means that there is no guarantee that your study visa will be accepted in this case, as you may be refused for a different reason.
Because of this, you must consider carefully whether you will wish to re-submit your application and address the initial reasons for visa refusal or opt for the judicial review, which may be a long, time-consuming and expensive process.
For more information about judicial reviews, the Federal Court and your options as a study permit applicant, reach out to one of our legal advisers on +1 844 290 6312, or contact us online.
Canadian study permits are highly desirable documents for many people around the globe who consider Canada an excellent place to come and study in.
Because of this, it's important that you ensure that your application for a study permit is as complete and comprehensive as possible to minimize your chances of being refused or rejected.
Total Law can help. We are a team of expert immigration lawyers and caseworkers who are highly experienced in Canadian citizenship and immigration issues. We can assist you in putting together your study permit application, ensure you have all the supporting documents you need and help you write a compelling letter of explanation to help support your application.
We can also help with the judicial review process if you decide that your student visa application was unfairly refused and help guide and advise you through the entire process.
For more information about the services we offer and what we can do for you, reach out to one of our advisers on +1 844 290 6312, or contact us online.
You may be interested in reading about.
Advice Package
Comprehensive immigration advice tailored to your circumstances and goals.
Application Package
Designed to make your visa application as smooth and stress-free as possible.
Appeal Package
Ensure you have the greatest chance of a successful appeal. We will represent you in any case.

Fast Track Package
Premium application service that ensures your visa application is submitted to meet your deadline.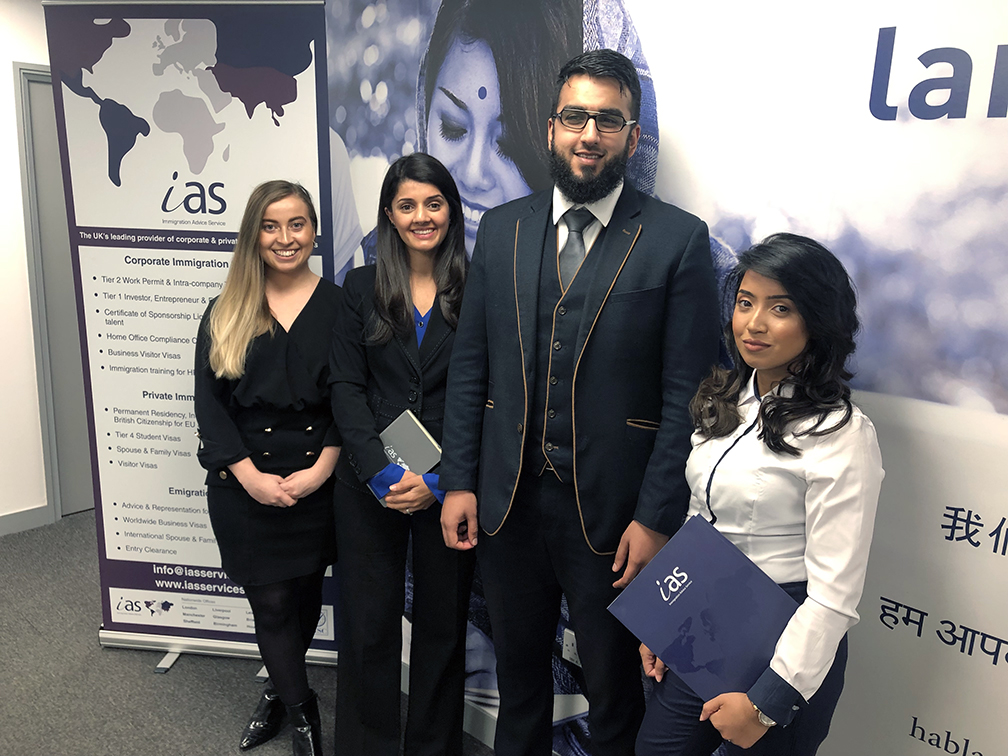 The Advice Package
During this untimed Advice Session with our professional immigration lawyers in London, you will receive our comprehensive advice, completely tailored to your needs and your situation.
Request the Advice Package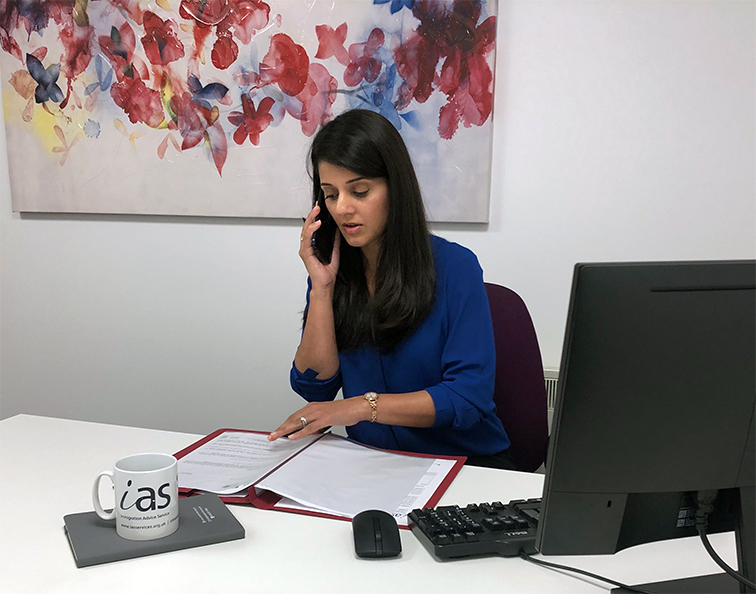 The Application Package
With our Application Package, your dedicated immigration lawyer will advise you on your application process and eligibility. Your caseworker will then complete and submit your forms to the Home Office on your behalf.
Request the Application Package
The Appeal Package
By choosing our Appeal Package, you can rely on our lawyers' legal knowledge and experience to ensure you have the highest chance of a successful appeal. We will also fully represent you in any hearings/tribunals.
Request the Appeal Package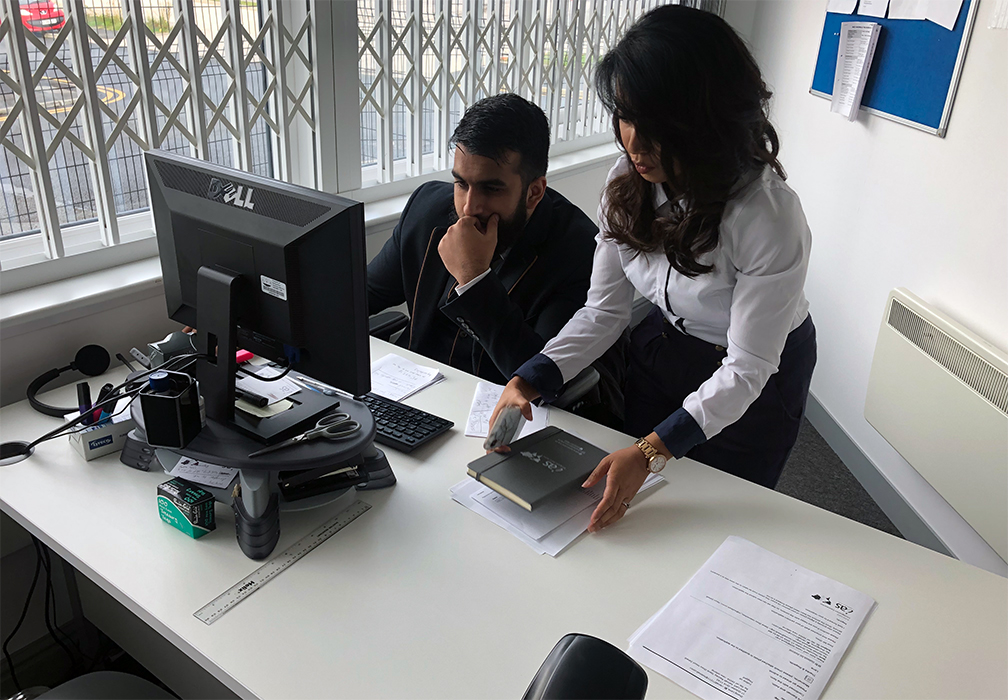 The Fast Track Package
Our Fast-Track Application Package is a premium service for those who need to submit their application in time with their deadlines. Your case will become a top priority for our lawyers and you will benefit from our highest-quality services.
Request the Fast Track Package