E1 and E2 visa treaty countries
Both the E1 visa and the E2 visa are aimed at attracting investment enterprise to the US. The application for both visas can be a complex process and you will need to ensure you are coming from a country that has a treaty currently in place.
Working with dedicated and experienced immigration lawyers can help you to maximise your chances of a successful application.
Call +1 844 290 6312 for an immediate discussion about how we can assist you with your application. We are available to speak over the phone or via online call.
What is the the E-1 Treaty visa?
Nationals from qualifying Treaty countries who are conducting trade with the US may qualify to become a E 1 treaty trader. The about of trade transactions does need to reach a substantial dollar value and trade to the US must account for at least 50 per cent of the prospective treaty trader business. It is unlike that a E 1 treaty visa would be given to overseas enterprises that do not meet this substantial trade threshold.
What documents do you need for the E1 visa?
The documents required for the E1 Visa include the following:
Form DS-160 confirmation page and Form DS156E, Nonimmigrant Treaty Trade Application Form
Proof of payment of the visa application
If you are not the business owner, but an employee, a letter outlining the nature of your role, printed on company headed paper outlining the following:

The company's business
Your role and title
Your salary, benefits, and other forms of remuneration
Your qualifications and how your expertise makes you suitable for your role
The company's contact information

A letter of agreement signed by the applicant and your legal representative (where relevant)
Colour passport photograph aligned with U.S. passport regulations
Information related to previous visas or visa extensions
Proof of the applicant's primary residency in the UK (or their home country)
Your CV, educational certificates, or proof of other qualifications
Signed statement of intent to leave the US following the expiration of the visa
Proof of ownership of the business (e.g., Articles of Incorporation or Articles of Organization (as appropriate))
Share certificates, operating agreements, share ledgers or other documents to demonstrate ownership (as appropriate)
Photocopies of the photo page of the passports belonging to the owners of the company
Incorporation and ownership documents (where relevant)
Organisational structure chart
Spreadsheet with all qualifying transactions of trade in the last 12 months with the following information:

Date
Invoice number
Dollar value of the transaction

Copies of the invoices in the table
Copies of bills or shipping invoices
Federal tax returns or annual reports
Countries with E1 treaty agreements
The following countries have a E1 treaty agreement with the US:
Australia
Austria
Belgium
Bolivia
Bosnia-Herzegovina
Brunei
Canada
Chile
China (Taiwan)
Colombia
Costa Rica
Croatia
Denmark
Estonia
Ethiopia
Finland
France
Germany
Greece
Honduras
Iran
Ireland
Israel
Italy
Japan
Jordan
Korea (South)
Kosovo
Latvia
Liberia
Luxembourg
Macedonia
Mexico
Montenegro
Netherlands
New Zealand
Oman
Pakistan
Paraguay
Philippines
Poland
Serbia
Singapore
Slovenia
Spain
Suriname
Sweden
Switzerland
Thailand
Togo
Turkey
United Kingdom
Yugoslavia
Countries with E2 treaty agreements
Argentina
Armenia
Australia
Austria
Azerbaijan
Bahrain
Bangladesh
Belgium
Bolivia
Bosnia-Herzegovina
Bulgaria
Cameroon
Canada
Chile
China (Taiwan)
Columbia
Congo (Brazzaville)
Congo (Kinshasa)
Costa Rica
Croatia
Denmark
Ecuador
Egypt
Estonia
Ethiopia
Finland
France
Georgia
Germany
Grenada
Honduras
Iran
Ireland
Italy
Israel
Jamaica
Japan
Jordan
Kazakhstan
Korea (South)
Kyrgyzstan
Latvia
Liberia
Lithuania
Macedonia
Mexico
Moldova
Mongolia
Montenegro
Morocco
Netherlands
New Zealand
Norway
Oman
Pakistan
Panama
Paraguay
Philippines
Poland
Romania
Senegal
Singapore
Slovak Republic
Slovenia
Spain
Sri Lanka
Suriname
Sweden
Switzerland
Thailand
Togo
Trinidad and Tobago
Tunisia
Turkey
Ukraine
United Kingdom
Yugoslavia
What is the E-2 Treaty Investor?
The E2 Treaty investor visa is an option for those nationals from qualifying treaty countries that have made investment in the US. Although, there is no minimum level of investment suggested by immigration law – it is likely any qualifying organization will have to have made a significant amount of investment. The visa criteria also means any money needs to be part of an investment enterprise rather than in stocks or property assets.
E2 Treaty Investor Visa supporting documents
E2 visa applicants need to provide supporting documentation to prove their connection with and the financial success of the enterprise.
When making the E2 visa application, you will need to prepare a supporting letter on the company's letterhead to describe your connection with the company.
Also, the US requires an application letter describing the business and beneficiary that addresses the E2 visa requirements and that:
You and/or your enterprise possess an eligible nationality
You have invested or are in the process of investing in the business with evidence, such as evidence of payment or lease for business premises.
You intend to leave the US when your E-2 visa expires.
E-2 visa applications must be submitted with a Form DS-160. If the principal applicant is moving to the US with overseas-based employees, each employee must also complete a DS-160 form along with a DS-156E form.
You will also need to submit personal and company data including:
A copy of the biodata page of your passport as well as any US visas, entry/exit stamps and I-94.
A copy of the Form I-797 if the USCIS granted you an extension or change status at any time.
Proof of your primary residence, such as a lease agreement, mortgage, or payslip
Your resume or curriculum vitae
A copy of educational certificates and/or transcripts
Evidence and details of your investment
The company data include:
Articles of Incorporation, Organization or similar as it applies to the US business
Share certificates or any documents that confirm your ownership.
A copy of the biodata pages of the passport of all business owners.
Relevant licenses and evidence showing ongoing and future work
IRS tax returns for established businesses and a detailed business plan for new businesses.
Large or public companies may be asked to submit additional documents to be given treaty trader status.
All of our lawyers are fully accredited with the appropriate legal bodies and you may be confident that the information we provide is fully accurate.
No matter how complex your case is, we can provide a tailored plan to help you achieve your goals. We work tirelessly on your behalf, attempting all legal options to assist you in immigrating to the U.S. with your loved ones and do our best to ensure that your petition is approved.
We recognize that immigration and visa applications are major decisions in a person's life and that they can impact many lives.
That is why we provide the highest care and attention to all of our clients and ensure that they are given all their legal options so that they may make an informed decision about their future and the future of their families.
Your dedicated immigration lawyer will work with you throughout the entire process, communicating with you regularly to answer your questions and advise on the next steps.
At the beginning of the process, you can expect us to give you clear and accurate information about how much the process will cost and an anticipated timeline.
If you have any questions at any stage, our friendly and professional client care teams can work directly with you so that you feel confident in the process.
Call us on +1 844 290 6312 for a confidential discussion about how we can assist you with your immigration case. We look forward to assisting you over the phone or by online call.
You may be interested in reading about.
Advice Package
Comprehensive immigration advice tailored to your circumstances and goals.
Application Package
Designed to make your visa application as smooth and stress-free as possible.

Fast Track Package
Premium application service that ensures your visa application is submitted to meet your deadline.
Appeal Package
Ensure you have the greatest chance of a successful appeal. We will represent you in any case.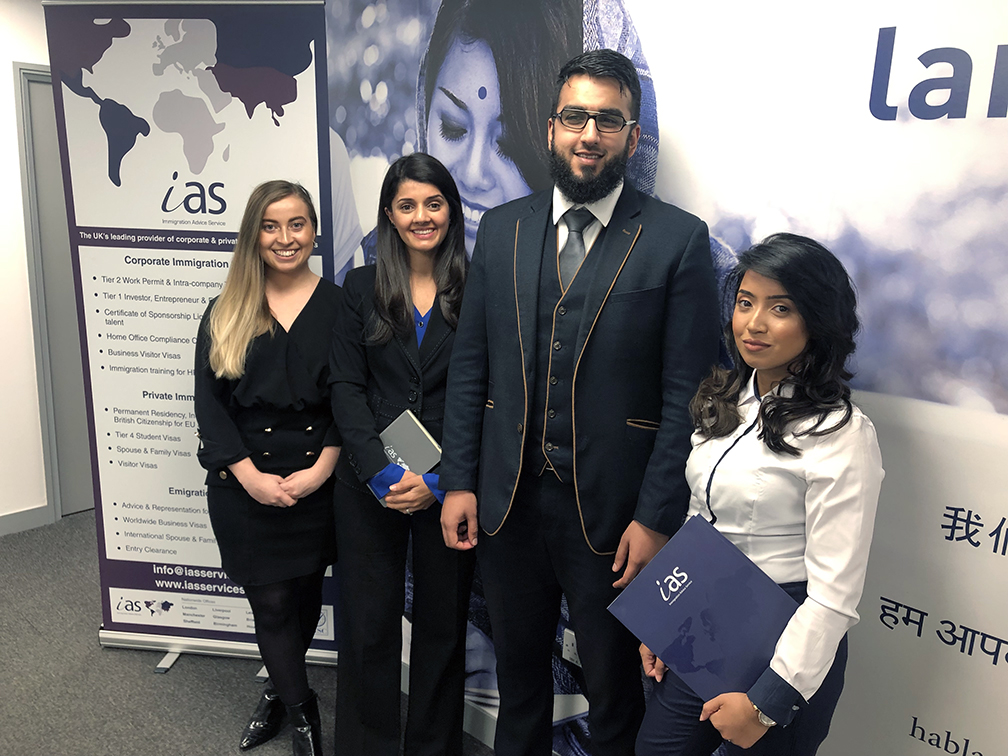 The Advice Package
During this untimed Advice Session with our professional immigration lawyers in London, you will receive our comprehensive advice, completely tailored to your needs and your situation.
Request the Advice Package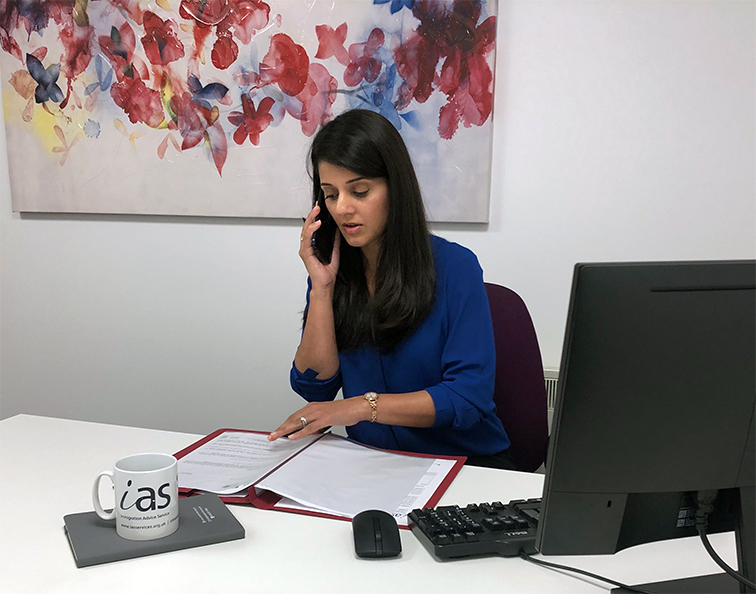 The Application Package
With our Application Package, your dedicated immigration lawyer will advise you on your application process and eligibility. Your caseworker will then complete and submit your forms to the Home Office on your behalf.
Request the Application Package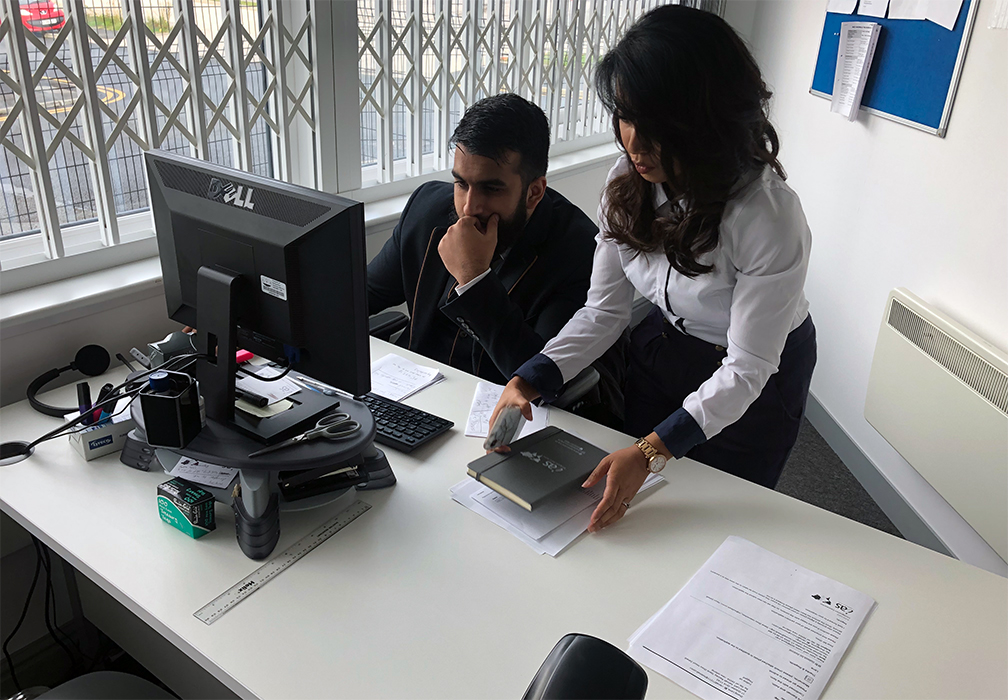 The Fast Track Package
Our Fast-Track Application Package is a premium service for those who need to submit their application in time with their deadlines. Your case will become a top priority for our lawyers and you will benefit from our highest-quality services.
Request the Fast Track Package
The Appeal Package
By choosing our Appeal Package, you can rely on our lawyers' legal knowledge and experience to ensure you have the highest chance of a successful appeal. We will also fully represent you in any hearings/tribunals.
Request the Appeal Package