Hong Kong Visa Gives New Path to UK Citizenship
Millions of Hong Kong residents could benefit from the British government's offer to settle in the UK and later apply for citizenship, in response to the increasing political harassment by Beijing against the special administrative region.
The UK government has spent the past four years touting end of free movement and border control as reasons for parting ways with its biggest and longest ally, the EU. It is surprising if reassuring to see the same government opening the same door, offering free movement to Hong Kong residents.
In 1997, the British government handed over Hong Kong (its former colony) to China with a set of agreements, which include the autonomy of the city. The new security law passed in June 2020 however, gave Beijing powers to impose some repressive political and social systems on the city.
Overview
Among other things, the law criminalises acts of secession, undermining the authority and power of the central government. In the recent past, there have been arrests, detentions and harassment of pro-democracy activists and protesters in Hong Kong. In its bid to protect Hong Kong residents from the increasing persecution, the UK made the offer of the new visa.
The Hong Kong British National (Overseas) BN(O) visa will launch on January 31, the UK government has announced. Presently, there is an estimated 2.9 million BNOs in Hong Kong that would be eligible, but only around 400,000 'live' BNO passports. However, the government has stated this would not be necessary for a citizen to make the move. Based on this, about 5.4 million Hong Kong residents, both BNO's and their descendants, will be eligible to come to the UK via this new route.
The route will allow those with BNO status to come to the UK with their eligible immediate relatives and dependant household members for five years. After that, they will be able to apply for settled status, and a year after that, seek British citizenship.
It is surprising if reassuring seeing the same government opening the same door, offering free movement to Hong Kong residents…
The Home Office estimated that 123,000 to 153,700 people might come to the UK in the first year, and 258,000 and 322,400 people over the first five years.
It is yet to be seen the effect this would have on UK borders. However, this mass migration will likely put some pressure on public facilities. A survey conducted by Hongkongers in Britain (HKB) shows that the UK government underestimated the number of Hong Kongers that will take up the offer. For instance, the advocacy group warned that schools would need to prepare for a surge of students, as three-quarters of respondents said they plan to migrate with children.
Applicants will also have to go through an expensive process. According to the Migration Observatory at the University of Oxford, a single adult moving to the UK via this route will spend almost £3,500 on immigration fees alone, with the total route to citizenship costing about £7,000. Immigration fees, with health surcharges, especially when needing to apply to extend the length of stay, quickly mount up. For an adult seeking a five-year visa, the immigration health surcharge fees for use of certain NHS services alone would be £3,120. This high cost could also be a discouraging factor to some BNO citizens.
Government officials, including Conservative MPs, appear to be on the same page on this. "The left and the right of the party is in lockstep on this issue," said Alan Mak, a Conservative MP. It is also believed that most Britons have the support of the government on this decision.
The route will allow those with BNO status to come to the UK with their eligible immediate relatives and dependant household members
But some anti-migrant groups have raised alarm over the decision, saying it would have negative effects on immigration control. A walk down the memory lane shows how controversial the move by Edward Heath to allow entry to Ugandan Asian refugees expelled from their home, another group with British passports, in 1972. It is then not surprising seeing some opposing this move. The mixing of cultures through migration must continue to be enshrined and protected.
Many Hong Konger respondents to HKB's survey were concerned that they could be put under surveillance by the Chinese government, even in the UK. They urged the British government to consider excluding those who could threaten national security from the BNO migration route.
The Boris Johnson-led government has been courting Beijing for closer ties, especially since its exit from the EU. But this move, which obviously angered the Chinese government, is about to turn sour whatever relationship that exists between the two countries. The UK is currently considering stripping Huawei, a Chinese telecoms giant, the opportunity to grow the country's 5G network.
This shows the government prioritising protecting Hong Kongers over its relationship with China. "Ultimately, this is a human rights issue, rather than an economic migration issue," said Mak. Politically though, Johnson should certainly be treading cautiously not to endanger those that do come to Britain by trying to balance these competing ideals.
But this move, which obviously angered the Chinese government, is about to turn sour whatever relationship that exists between the two countries
Migrants from Hong Kong have said they feel their core values are under threat from China's actions and rule. But going by the recent handlings of migrants and asylum seekers by the UK authorities, one wonders if Britain has the moral standing to accuse others of same. In past years, the UK has been involved in inhumane treatments at its various detention centres and hostile environment policies.
Findings show that the arrivals of the BNOs will give a positive boost to the UK economy with net impact worth between £2.4 billion and £2.9 billion over the five years mostly in the form of additional tax. Whether this is another factor motivating the UK government, and whether it inspires more consideration of regularized routes to citizenship, remains to be seen.
Page Contents
You may be interested in reading about.
Advice Package
Comprehensive immigration advice tailored to your circumstances and goals.
Application Package
Designed to make your visa application as smooth and stress-free as possible.
Appeal Package
Ensure you have the greatest chance of a successful appeal. We will represent you in any case.

Fast Track Package
Premium application service that ensures your visa application is submitted to meet your deadline.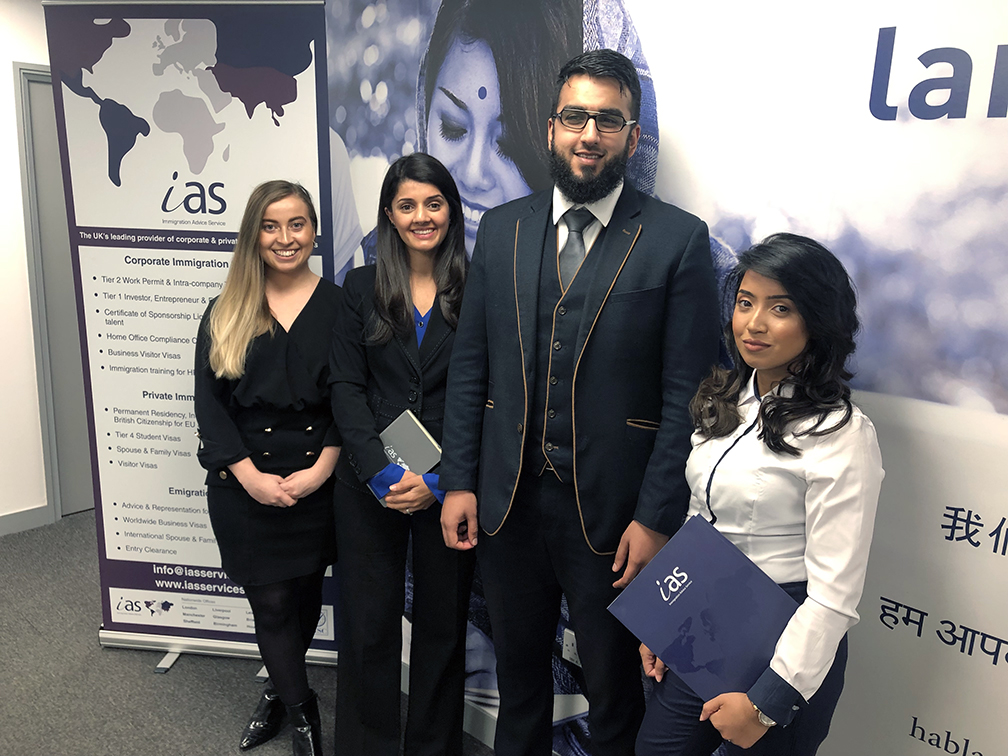 The Advice Package
During this untimed Advice Session with our professional immigration lawyers in London, you will receive our comprehensive advice, completely tailored to your needs and your situation.
Request the Advice Package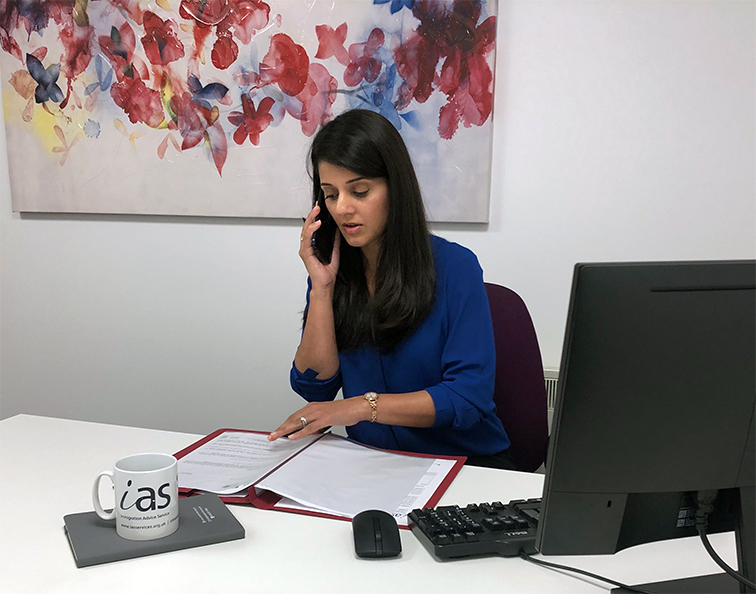 The Application Package
With our Application Package, your dedicated immigration lawyer will advise you on your application process and eligibility. Your caseworker will then complete and submit your forms to the Home Office on your behalf.
Request the Application Package
The Appeal Package
By choosing our Appeal Package, you can rely on our lawyers' legal knowledge and experience to ensure you have the highest chance of a successful appeal. We will also fully represent you in any hearings/tribunals.
Request the Appeal Package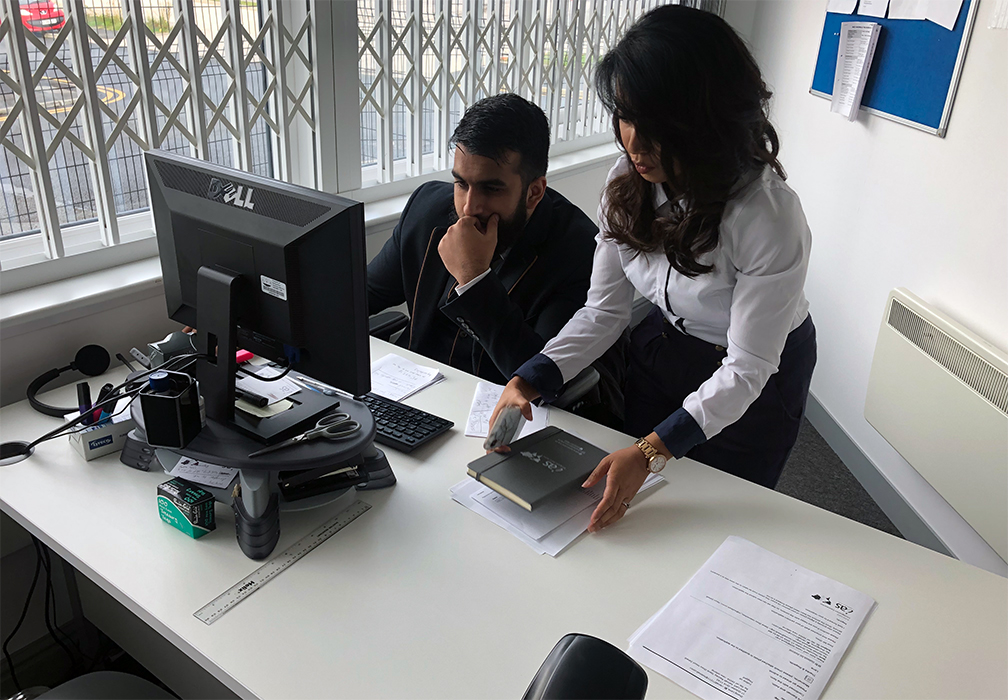 The Fast Track Package
Our Fast-Track Application Package is a premium service for those who need to submit their application in time with their deadlines. Your case will become a top priority for our lawyers and you will benefit from our highest-quality services.
Request the Fast Track Package