Ninety Days: Finland's Groundbreaking Migration Scheme
Thousands have applied to Finland's new migration scheme that offers tech professionals the chance to relocate to Helsinki.
The '90-day Finn Scheme' will allow immigrants to relocate for three months, after which, immigrants will have the chance to make a permanent move.
This has sparked global interest, with over 30 per cent of applications from the US and Canada. In total there have been 5,300 applications made, with a large number from the UK.
Overview
The project goes above and beyond to secure futures for immigrants and their families.
People from South Africa, Israel and Australia have also applied.
The migration scheme will provide successful applicants with official documentation, suitable housing, schooling for their children, remote working facilities and introductions to tech networks. The project goes above and beyond to secure futures for immigrants and their families, something which puts other countries 'less resourceful' systems to shame.
The innovative immigration scheme has attracted many global talents. Johanna Huurre, from the Helsinki Business Hub, highlighted how the opportunity for both applicants and Finland: "There's huge competition globally for talent so we had to think creatively.
"We decided to offer them an opportunity to experience what life has to offer outside their regular hoods. In the Helsinki region, both singles, couples and families are able to combine work, family and leisure."
Covid Relief
It has come as a sign of relief for many who have struggled with limited job opportunities during the pandemic, it gives a new lease of hope to people with careers in the tech industry. Huurre said: "During a time of lockdowns, wildfires, social injustices and political turmoil, people living in strongly affected yet highly expensive areas have begun to ask themselves how they could have both a career and an enjoyable family life."
Finland is in a comfortable and safe position to offer the migration scheme. The Nordic country has one of the lowest coronavirus infection rates in the world, with only 85 deaths per million inhabitants.
John Hopkins University Data shows just 34,821 cases of the virus since the start of the pandemic.
A decision that will prove to be a boost for the industry and immigrant morale.
This has propelled opportunities within the country's tech industry, as businesses remain largely unaffected by the virus, companies and creatives are looking to invest. A decision that will prove to be a boost for the industry and immigrant morale.
Joonas Halla, of Business Finland, spoke of the country's advantage: "From a business perspective it helps build confidence and trust- and that's vital.
"It's been a great campaign to showcase Finland."
Tech Giants
Looking to work-based immigration for growth and sustainability, the scheme is expected to create 50,000 new jobs in 2021.
With the world's highest number of digital start-ups per capita, the country's tech industry is booming, and this will no doubt provide even more opportunity for the industry to grow.
Finland has an impressive history, it brought us the Nokia, SMS, even 5G. Tech giants, such as Google and Bayer, have recently opened bases in the country.
The country continues to benefit from technology advances, including unique healthcare integration. The rise of artificial intelligence start-ups has helped diversify the national output.
Dependent on Immigration
It is an opportunity many would jump at; the new scheme shows the commitment to integrate immigrants into the local community and business.
Finland's immigration system revolves around employment. The focus is entirely on skilled specialists looking to invest in Nordic career opportunities, a strategy the country depends on.
Migration is proving to be one of the key population policies for the country, one which promotes sustainability and commits to demographic responsibility. The fertility rate in Finland remains at a historically low level.
The Family Federation of Finland have highlighted the importance of immigration for the country's demographics: "Immigration can be part of the solution to the deteriorating dependency ratio, as long as it is work- or education-based."
You may be interested in reading about.
Advice Package
Comprehensive immigration advice tailored to your circumstances and goals.
Application Package
Designed to make your visa application as smooth and stress-free as possible.
Appeal Package
Ensure you have the greatest chance of a successful appeal. We will represent you in any case.

Fast Track Package
Premium application service that ensures your visa application is submitted to meet your deadline.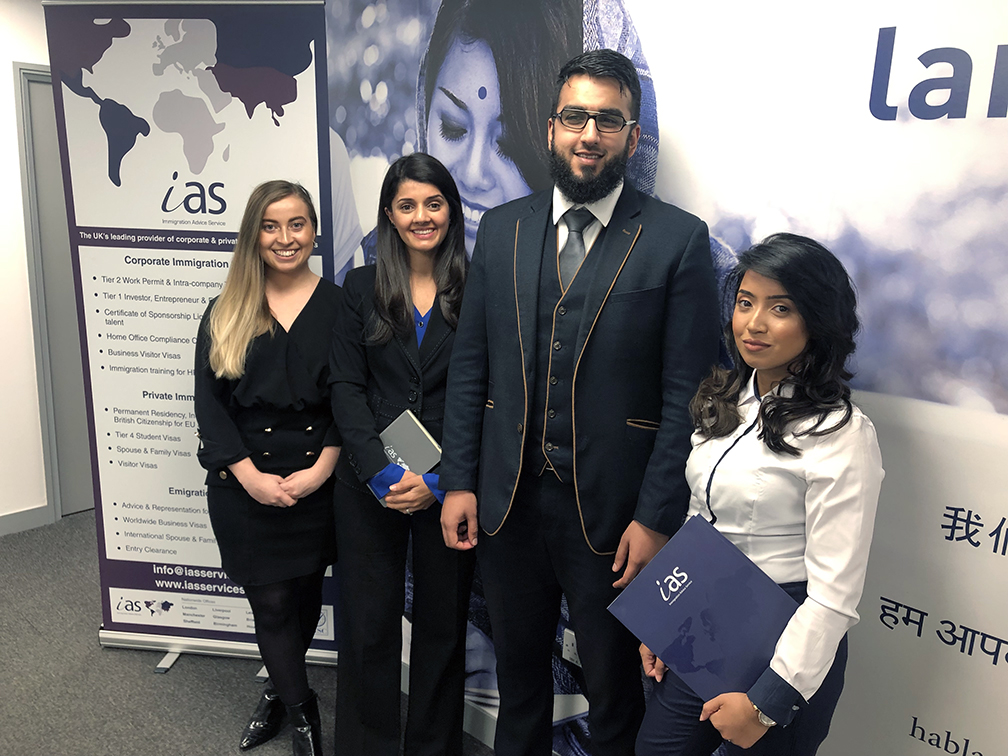 The Advice Package
During this untimed Advice Session with our professional immigration lawyers in London, you will receive our comprehensive advice, completely tailored to your needs and your situation.
Request the Advice Package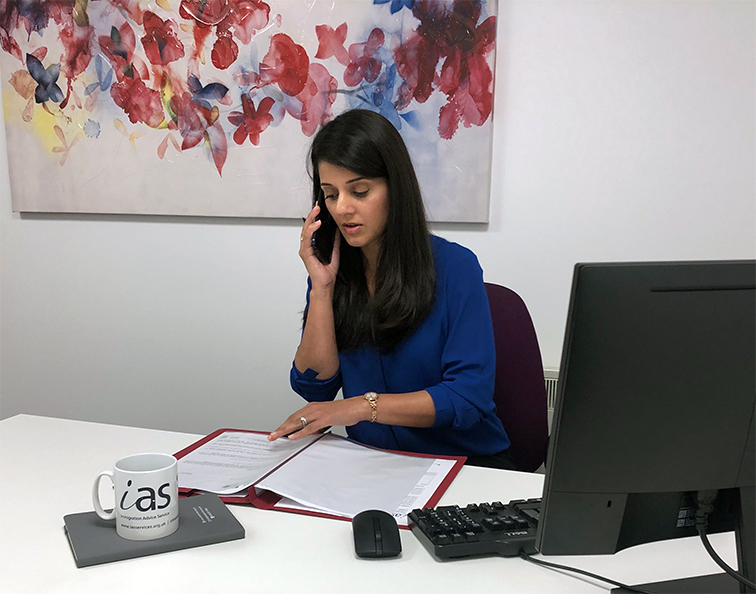 The Application Package
With our Application Package, your dedicated immigration lawyer will advise you on your application process and eligibility. Your caseworker will then complete and submit your forms to the Home Office on your behalf.
Request the Application Package
The Appeal Package
By choosing our Appeal Package, you can rely on our lawyers' legal knowledge and experience to ensure you have the highest chance of a successful appeal. We will also fully represent you in any hearings/tribunals.
Request the Appeal Package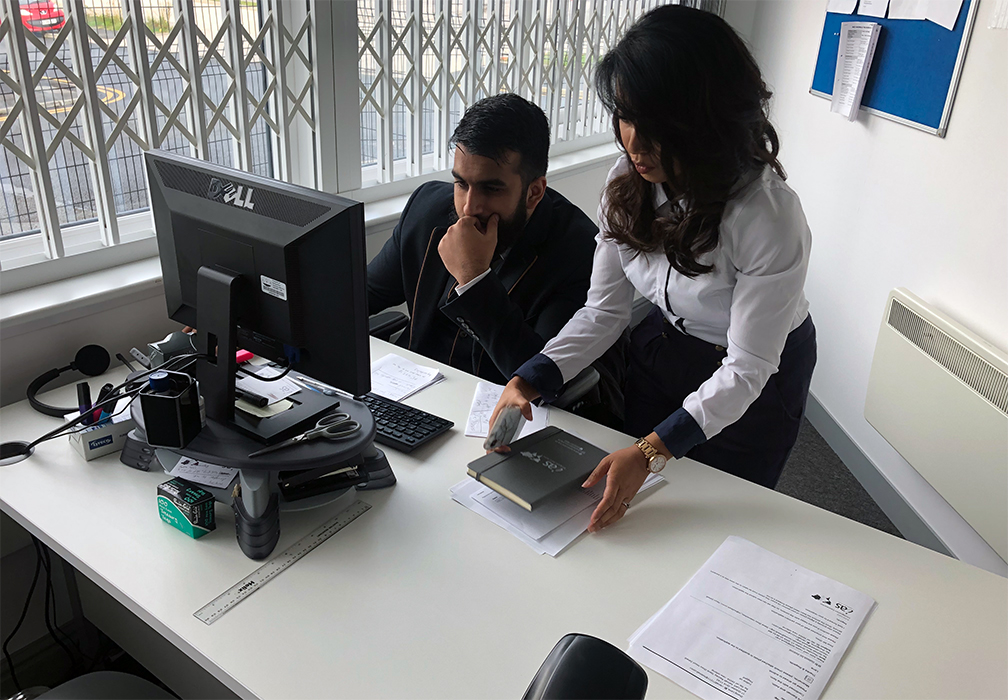 The Fast Track Package
Our Fast-Track Application Package is a premium service for those who need to submit their application in time with their deadlines. Your case will become a top priority for our lawyers and you will benefit from our highest-quality services.
Request the Fast Track Package