Everything you need to know about the K1 visa interview
If you are applying for a K1 visa that it is likely you will be required to attend an interview at your local embassy or National Visa Processing Center.
Working with a specialist immigration lawyer can help maximize your chances of a successful application. Call Total Law on +1 844 290 6312 for a confidential discussion about how we can help you and your loved ones settle in the United States.
What is the K1 visa?
The K1 visa – also known as the fiancé visa – is for foreign partners of US citizens who want to get married and live in the US.
It is a nonimmigrant visa that grants permission for a fiancé to come to the US to get married and eventually become a full U.S citizen.
The K1 visa also allows for dependents to travel to the US with the K1 visa holder. Once the foreign fiancé marries a U.S citizen then they are entitled to apply for a change in status and apply for a marriage green card – CR1 visa.
The K1 visa interview
One of the key parts of the application for a K1 visa is attending a visa interview organised by the Citizenship and Immigration Services. The purpose of the interview is to assess your reasons for applying for the K1 visa and find out more about your relationship with your fiancé.
Attending a visa interview can be dauting but as long as you undertaken some interview preparation then it should be a straightforward experience. Some of the fiancé visa interview questions may seem personal but there are designed to assess whether you have a genuine relationship with your future spouse and that you are not attempting gain permanent residence in the US under false pretences.
When and where is the K1 visa interview?
Once you have filed the relevant forms – Form I-129F – Petition for Alien Fiancé and Form I-134 – Affidavit of Support – as well as Form DS-160 – Nonimmigrant Visa Application – your details will be passed to the US Department of State who will arrange for the fiancé visa interview.
You will receive a visa interview appointment letter which will detail where the interview will take place – this may be at a consular office, a national visa center or a embassy in the fiancé's home country. You will receive an appointment letter within 30 days of your application's approval and the interview date is usually four to six weeks after this – depending on availability of the consular officer who will conduct the interview.
Only the foreign fiancé needs to attend the interview to answer questions about their upcoming wedding plans.
What to expect at the visa interview?
Unfortunately visa fraud and marriage fraud have been a rising problem for US immigration officials in recent years. Therefore, applications for and fiancé visas have come under increased scrutiny to avoid potential green card fraud.
Therefore, you should expect your interview with the consular officer to focus on the validity and authenticity of your relationship. You will need to demonstrate that your relationship is genuine by providing the correct supporting documents as well as answering questions about your relationship and your genuine intention to get married and lead a life together with your fiancé in the US.
It is possible that you could find some of the personal questions intrusive when applying for your K 1 fiancé visa but you must try to answering them honestly and calmly.
K1 Visa Interview checklist
You will need to being all the required documentation to your interview – failure to bring the correct supporting documents could lead to the interview having to be rescheduled and a delay in your K1 visa being granted.
If you are unclear what documents you need to provide at the visa interview then you may wish to contact immigration attorney services to avoid any unnecessary delays or possible refusal.
All paperwork provided must be original documents and must be in English. If they are not in English then you must ensure you can show certified translated copies.
When you attend the interview with the consular officer you must bring allow the following:
Form DS-160 confirmation page – this is can be printed off when you submit the form online
Form I-134: You must bring the Affidavit of Support form with you to show your have a U.S citizen sponsor
A valid passport – this should have at least six months remaining beyond the length of the K1 visa being applied for
Birth certificate- foreign citizen applicants are required to submit birth certificates as part of confirming their ID
Divorce or death certificate(s) of any previous spouse (s) – this is to show any existing marriages are no longer valid and the applicants are free to get married in the SU.
Police certificates – this must be from your resident country plus any countries where you have been a resident for more than six months. The certificate must show if you have been convicted of any criminal offences and that you are a person of good standing
Medical exam report – you must have a medical exam before the date of the interview. You will need to bring the report with you and it must have been conducted by an approved doctor and will detail any vaccinations required etc
Two passport-style photographs – these must have been taken recently within the previous month and must be in color.
Evidence of relationship showing your relationship is genuine – this can include phone bills, photographs, witness statements from friends and family members, long distance relationship evidence etc
K1 visa interview questions
Questions about you
You will be asked a number of questions about yourself and your background – a lot of these questions are straightforward but are a key part of the process.
Expect to be asked the following questions about yourself:
Where were you born?
What is your nationality?
Have you been to the US before?
Have you been granted a US visa in the past?
Have you been married before?
Do you have children and will they be coming to the US with you?
Have you ever been convicted of a crime?
Questions about your U.S citizen fiancé
You will be asked a number of questions about your fiancé during your interview with the consular officer. If you are unable to answer a questions be honest and admit you don't know rather than attempt to lie.
Expect to be asked questions such as:
How old is your fiancé and when is his birthday?
Where does your partner live? Do they rent or own?
What is their occupation?
Do they have pets?
Do they have brothers and sisters? What are their names and ages?
Have you met your future parent-in -laws?
Has your fiancé been married before? What is your fiancé's ex spouse's name?
Questions about relationship and future plans
During the interview you will need to explain the nature of your relationship and what your future plans are when you come to the US.
Potential questions may include:
How did you meet?
Have you had an engagement party? Who came to the party?
What do you enjoy doing together?
When did you fall in love?
How did you decide to get married? Who proposed?
When and where is the wedding going to take place? How many guests will be invited?
Have you arranged a honeymoon?
What happens after your interview?
When your interview finishes there are a number of outcomes.
There are a few possible outcomes following the interview:
Approval – the consular officer may decided to immediately accept your application and you will be issued with a K 1 fiancé visa as well as given a sealed packet that must not be opened until you arrive in the US.
Request further information – it may be decided that further information needs to be given before a final decision can be made on your application. You should submit this information as soon as possible to avoid any potential delays.
Denial – the consular officers may decide to deny your request for a visa. If this happens you should seek legal advice as you are usually given the opportunity to submit further evidence before your application is denied.
All of our lawyers are fully accredited with the appropriate legal bodies and you may be confident that the information we provide is fully accurate.
No matter how complex your case is, we can provide a tailored plan to help you achieve your goals. We work tirelessly on your behalf, attempting all legal options to assist you in immigrating to the U.S. with your loved ones and do our best to ensure that your petition is approved.
We recognize that immigration and visa applications are major decisions in a person's life and that they can impact many lives.
That is why we provide the highest care and attention to all of our clients and ensure that they are given all their legal options so that they may make an informed decision about their future and the future of their families.
Your dedicated immigration lawyer will work with you throughout the entire process, communicating with you regularly to answer your questions and advise on the next steps.
At the beginning of the process, you can expect us to give you clear and accurate information about how much the process will cost and an anticipated timeline.
If you have any questions at any stage, our friendly and professional client care teams can work directly with you so that you feel confident in the process.
Call us on +1 844 290 6312 for a confidential discussion about how we can assist you with your immigration case. We look forward to assisting you over the phone or by online call.
You may be interested in reading about.
Advice Package
Comprehensive immigration advice tailored to your circumstances and goals.
Application Package
Designed to make your visa application as smooth and stress-free as possible.

Fast Track Package
Premium application service that ensures your visa application is submitted to meet your deadline.
Appeal Package
Ensure you have the greatest chance of a successful appeal. We will represent you in any case.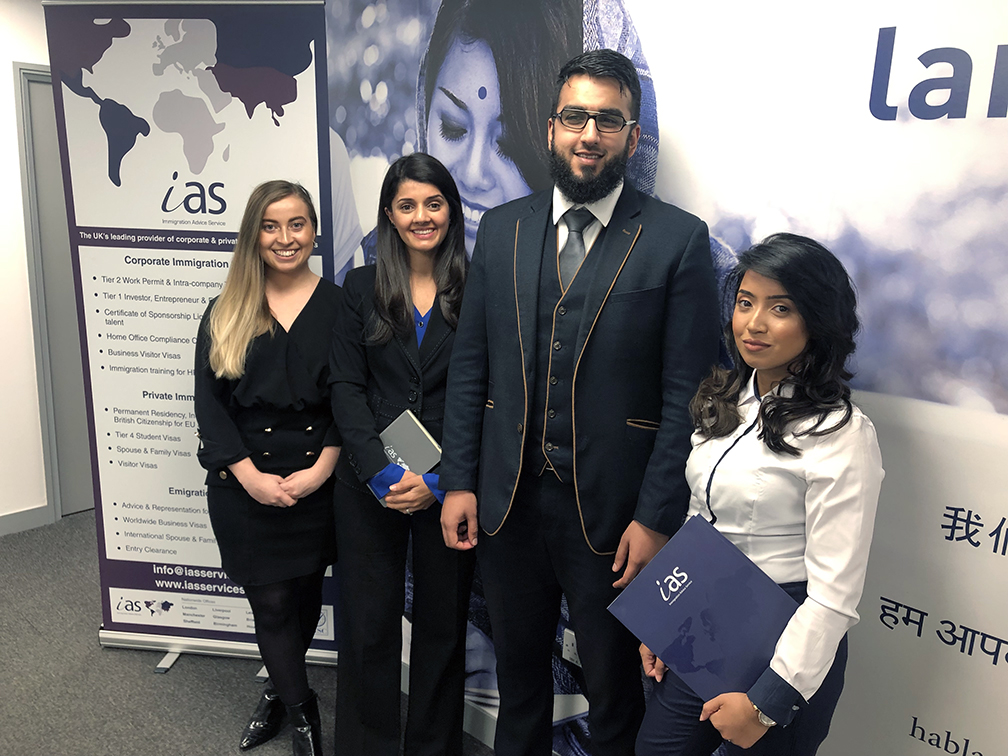 The Advice Package
During this untimed Advice Session with our professional immigration lawyers in London, you will receive our comprehensive advice, completely tailored to your needs and your situation.
Request the Advice Package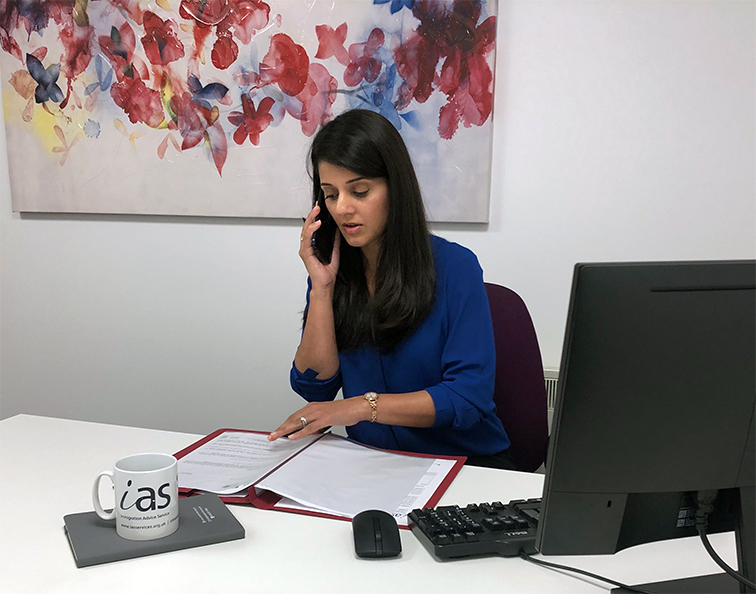 The Application Package
With our Application Package, your dedicated immigration lawyer will advise you on your application process and eligibility. Your caseworker will then complete and submit your forms to the Home Office on your behalf.
Request the Application Package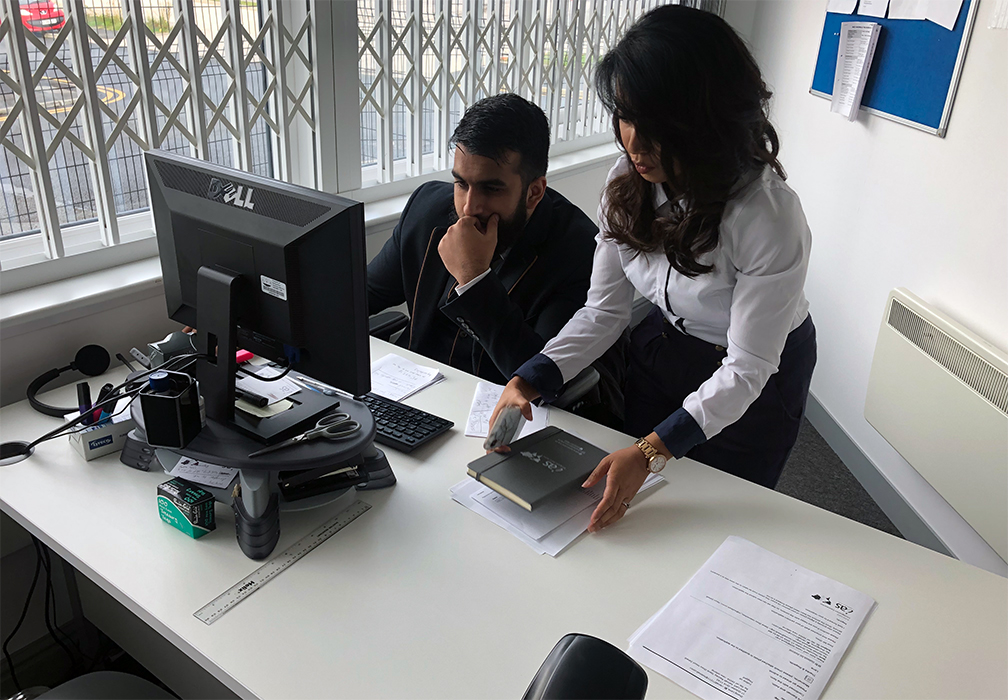 The Fast Track Package
Our Fast-Track Application Package is a premium service for those who need to submit their application in time with their deadlines. Your case will become a top priority for our lawyers and you will benefit from our highest-quality services.
Request the Fast Track Package
The Appeal Package
By choosing our Appeal Package, you can rely on our lawyers' legal knowledge and experience to ensure you have the highest chance of a successful appeal. We will also fully represent you in any hearings/tribunals.
Request the Appeal Package