Do EU Citizens Need a Visa For Ireland?
If you're travelling to Ireland, you may not require a visa or a permit if you're travelling from an EU country.
For more information about visas for Ireland, who needs one and what you need to know before you depart for your trip, get in touch with one of our immigration experts on +353 (0) 61 518 025, or contact us online today.
Overview of EU Citizens Travelling to Ireland
If you're from a country in the European Union (EU), the European Economic Area (EEA) or Switzerland and you're travelling to Ireland, you will not need to apply for a visa. All you will need to do in order to enter Ireland is to present a valid EU/EEA passport or ID card.
Similarly, British citizens, British overseas citizens and British overseas territories citizens may travel freely to Ireland as they are protected by rights afforded by the common travel area between Ireland and the UK.
Those living in countries outside of the EU/EEA or Swiss family member's home may also travel to Ireland to join EU family members without a visa. However, you must still have a residence card issued by an EU/EEA country or Switzerland.
Note that Northern Ireland is part of the United Kingdom and therefore has different immigration rules and restrictions to Ireland.
How Long Can I Stay in Ireland as a Citizen of the EU?
As an EU/EEA or Swiss national, you are entitled to stay in Ireland for any period of time up to 3 months without any restrictions.
This period of time extends up to 6 months if you're looking for a job.
If you plan to stay in Ireland longer than this period of time, you must fulfil one of the following criteria:
You're either employed or self-employed in Ireland
You have enough money and health insurance to support you and your family
You're enrolled as a student or vocational trainee
You're a family member of an EU/EEA or Swiss citizen in one of these above categories
You will not need to register with a local immigration office when you arrive in Ireland, nor will you have to apply for a visa, permit or residence card in order to live in Ireland.
However, note that if you have family members who are not EU/EEA or Swiss or British citizens, they must apply for residence after they arrive and register for an Irish Residence Permit.
They may also need to apply for a visa before travelling to Ireland.
What Are My Rights When Entering Ireland?
Although EU/EEA or Swiss citizens do not need to apply for a visa to enter Ireland, you must show a valid passport or ID card if you're coming from the Schengen Area.
Due to the free movement rules regulated by the EU, there are only a couple of circumstances where you may possibly be refused entry into Ireland. These are:
If you're suffering from a serious contagious disease that poses a serious threat to the population
If your past behaviour, including any criminal convictions, is deemed to pose a substantial risk to public security or public policy
Any family members travelling with you who are not EU/EEA or Swiss nationals may need to apply for permission to enter and apply for a visa to enter Ireland.
However, if your family member has a residence card issued by another EU/EEA country or Switzerland, they will not need a visa to enter Ireland. Note that a family member normally obtains this type of residence card if they are residing in a country that is not your original country of nationality.
What Are the Recommended Documents for EU Minors?
Similarly to what's stated above, minors under the age of 18 do not need to apply for a permit or visa to enter Ireland if they're an EU/EEA or Swiss citizen.
However, it's recommended that minors who are travelling without the care of an adult carry with them the following documentation when they travel to Ireland:
A signed letter from the child's parent(s)/guardian giving consent for travel and providing their contact details
A copy of a document identifying the parent/guardian, such as a copy of the picture page of a passport or driving licence
Evidence of the parent/guardian relationship with the child, such as a copy of a birth or adoption certificate, or guardianship papers
A death certificate in the case of a deceased parent
In addition to this, it's recommended that minors who are not ordinarily resident in Ireland also carry details such as full address of where they will be staying, and full contact details of who they will be staying with.
Note also that if you're travelling with a minor who is not your own child or who has a different surname to you, you may be asked questions by an immigration officer to help determine the relationship of the child to you.
How do I Work in Ireland as an EU Citizen?
As an EU/EEA or Swiss citizen, you do not need to apply for any special permits, visas or permissions to work in Ireland.
You may stay in Ireland for up to 6 months if you have moved here and are looking for work. You will also be able to transfer your unemployment benefit from your country of origin, and it will be paid to you in Ireland for up to 3 months (or 6 months in some cases).
Everyone who works in Ireland has the right to live in Ireland. Under EU law, a worker is any person who is paid under the direction of someone else and undertakes 'genuine and effective work'.
As an EU/EEA or Swiss citizen, there are no restrictions on how much you should be earning or how many hours you should be working in order to qualify as an EU worker in Ireland. This also extends out to if you're self-employed or if you're running your own business.
If you've lived and worked in Ireland for over 5 years as an employed or self-employed EU worker, you will have permanent right of residence in Ireland.
You will keep your worker status even if you stop working for any of the following reasons:
You went on maternity or paternity leave
You suffered an illness or an accident
You became voluntarily unemployed and started vocational training related to the work you were doing
You became involuntarily unemployed. In this case, you may be able to keep your worker status for:

6 months if you worked in Ireland for less than one year
As long as you are continuing to look for work, if you have worked in Ireland for a year or more
Who Needs a Visa to Enter Ireland?
Generally speaking, anyone who is not a citizen of an EU/EEA country, Switzerland, the UK or any one of the visa-exempt countries needs a visa to enter Ireland.
The list of visa-exempt countries consists of 58 countries and includes countries such as the USA, Australia, Ukraine and Japan.
The full list of visa-exempt countries can be found on the Irish Immigration Service Delivery's list of visa and non-visa required countries.
In addition to this, citizens of certain Eastern European, Middle Eastern and Asian countries who have a short-term UK visa are permitted to come to Ireland without the need for a separate Irish visa under The Short Stay Visa Waiver Programme. These travellers also do not need to pay a separate visa fee.
In certain cases, Chinese and Indian travellers may also visit the UK and Ireland using only a single visa under the British-Irish visa scheme.
Ireland is a popular destination for travellers both inside and outside of the EU.
If you're a traveller from the EU/EEA or Switzerland, you can enjoy a range of freedoms such as being able to live, work and study in Ireland without being subjected to many of the restrictions that visitors from outside this area must comply with. However, note that this only applies if you are a citizen of the EU/EEA or Switzerland. If you are only a resident and not a citizen, you may need a visa.
If you wish to visit Ireland and you require any further guidance or help with a visa (if you need one), regardless of whether you're from the EU/EEA, Total Law can help.
We are expert immigration lawyers who have years' worth of experience working in Irish, European and international immigration. We can help you ensure that your trip to Ireland goes as smoothly as possible, from assembling any visas, permits and documentation you might need and liaising with Irish immigration officials or your local Irish embassy to ensure that you have the proper clearance to travel to Ireland.
We can also help ensure that you know exactly what your rights are when you are in Ireland and support you by answering any questions or concerns you might have as an international traveller in Ireland.
For more information about the types of services we offer and what we can do for you, get in touch with one of our immigration experts on +353 (0) 61 518 025. If you are calling from the UK, US, or other locations, you can reach out to our other offices as well.
You may be interested in reading about.
Advice Package
Comprehensive immigration advice tailored to your circumstances and goals.
Application Package
Designed to make your visa application as smooth and stress-free as possible.
Appeal Package
Ensure you have the greatest chance of a successful appeal. We will represent you in any case.

Fast Track Package
Premium application service that ensures your visa application is submitted to meet your deadline.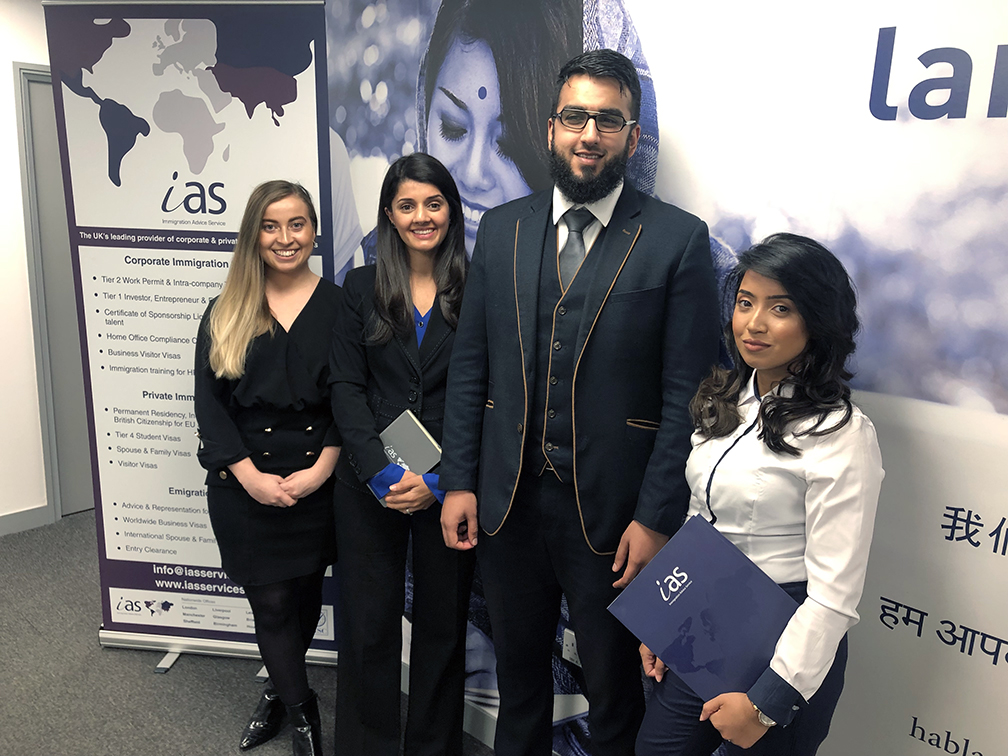 The Advice Package
During this untimed Advice Session with our professional immigration lawyers in London, you will receive our comprehensive advice, completely tailored to your needs and your situation.
Request the Advice Package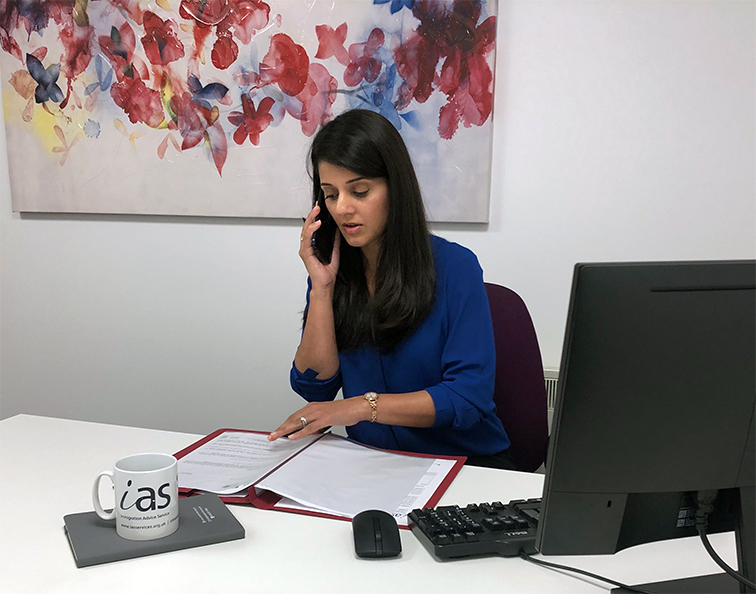 The Application Package
With our Application Package, your dedicated immigration lawyer will advise you on your application process and eligibility. Your caseworker will then complete and submit your forms to the Home Office on your behalf.
Request the Application Package
The Appeal Package
By choosing our Appeal Package, you can rely on our lawyers' legal knowledge and experience to ensure you have the highest chance of a successful appeal. We will also fully represent you in any hearings/tribunals.
Request the Appeal Package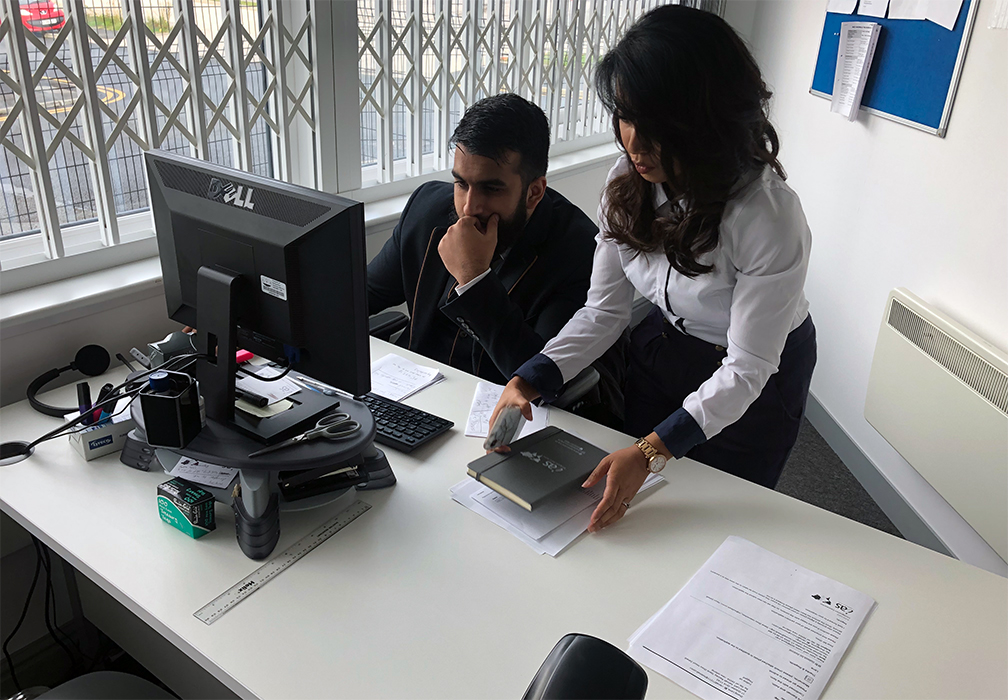 The Fast Track Package
Our Fast-Track Application Package is a premium service for those who need to submit their application in time with their deadlines. Your case will become a top priority for our lawyers and you will benefit from our highest-quality services.
Request the Fast Track Package