British Naturalisation Timeline
Naturalisation is the process through which a foreign individual is admitted as a citizen of a country.  In other words, by applying for British Naturalisation, you can get citizenship in the UK even if you were born abroad.
Once you are recognised as a British citizen, you can settle permanently in the UK, seek employment and freely travel in and out of the country with your British passport.
If your home country allows dual nationality, you can become a UK naturalised person without the need to renounce your existing citizenship. This means that you can be regarded as a citizen of two or more countries, including the UK.
Contact us today at 0333 305 9375 for more information about our services and how can we help you.
How do I apply for British Naturalisation?
As a general rule, you can apply for British Naturalisation after at least 3 years of lawful residence in the UK. Nevertheless, you first need to be a settled person, either on Indefinite Leave to Remain or under the EU Settlement Scheme.
If you do not hold ILR in the UK, you must first spend at least five years in the country. Only after 12 months of permanence as a settled person, you will be allowed to apply for British Naturalisation.
It is must be highlighted that spending several years in the UK is not enough to be accepted as a British citizen. In fact, you must also meet the following requirements:
Be at least 18 years old at the time of your application;
Demonstrate your "good character", meaning that you do not hold any criminal record;
Not have broken any immigration laws during your stay in the UK;
Demonstrate your knowledge of British customs by passing the Life in the UK Test;
Pass an accredited English test to show your knowledge of the language.
How long does the British Naturalisation process take?
Depending on your circumstances, it takes between three to five years to become eligible for British Naturalisation.
You can submit your application at the beginning of your fifth (or third) year of residency in the UK. For example, if you enter the country on 1st January 2019, you can officially apply for British Naturalisation on 1st January 2022 (if you are married to a British citizen) or in 2024.
British Naturalisation after one year
Your qualifying time toward British Citizenship starts from the day of your arrival in the UK.
To ensure you maintain a "good character" and are eligible for becoming a British national, you must not break any immigration rule since your first day in the country.
British Naturalisation after three years
If you are married to a British citizen, the first turning point in your Naturalisation journey is after three years of lawful residence in the UK. In this case, the qualifying time-frame starts from the date of your Spouse Visa or Partner Visa application.
Nevertheless, being married to a UK national does not automatically grant you British Citizenship. There are several other requirements to be met, such as:
Holding already permanent residence or ILR in the UK on the date of your citizenship application;
Having spent at least three years in the country, with no more than 270 days of absences.
British Naturalisation after five years
If you are not married to a British citizen, you should wait five years from the date you entered the UK before you can apply for ILR.
After twelve months of residence in the UK as a permanent resident, you will eventually be able to apply for British Naturalisation.
British Naturalisation after six years
After five years of lawful residence and twelve months as a settled person in the UK, you can finally apply for British Naturalisation. To demonstrate your eligibility, you must:
Provide adequate documentary evidence of your life in the UK in the five years before your application;
Pass the Life in the UK Test;
Prove your knowledge of written and spoken English;
Demonstrate that you intend to continue to live in the UK;
Not have spent more than 450 days (approximately 15 months) out of the country;
Not have breached any UK immigration rules during your stay.
British Naturalisation timeline: what happens after your submission
If you meet all the requirements, you will be admitted as a citizen of the UK. It usually takes between five to seven months for the Home Office to process applications for Naturalisation.
To avoid any delay in your application process, it is advisable to compile a strong portfolio of evidence. By doing this, you can help the UKVI review your case and confirm your eligibility for citizenship in the UK.
After your Naturalisation request is accepted and confirmed, you will be able to apply for a British passport. You can use it as a travel document, and to prove at any moment you are a citizen of the United Kingdom.
You may be interested in reading about.
Advice Package
Comprehensive immigration advice tailored to your circumstances and goals.
Application Package
Designed to make your visa application as smooth and stress-free as possible.
Appeal Package
Ensure you have the greatest chance of a successful appeal. We will represent you in any case.

Fast Track Package
Premium application service that ensures your visa application is submitted to meet your deadline.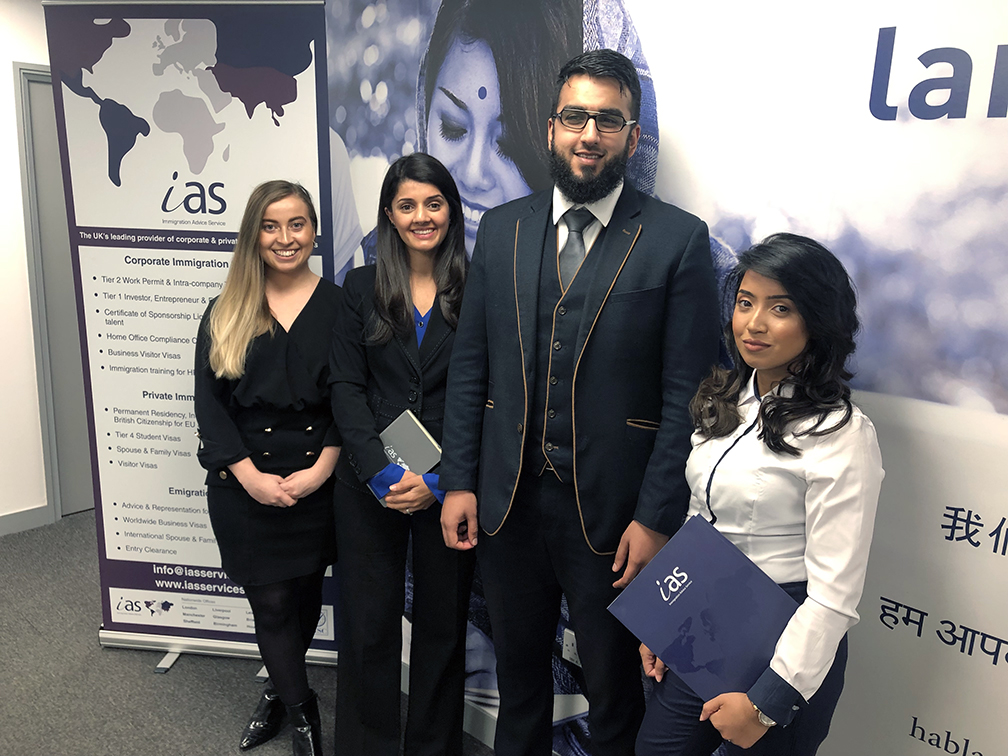 The Advice Package
During this untimed Advice Session with our professional immigration lawyers in London, you will receive our comprehensive advice, completely tailored to your needs and your situation.
Request the Advice Package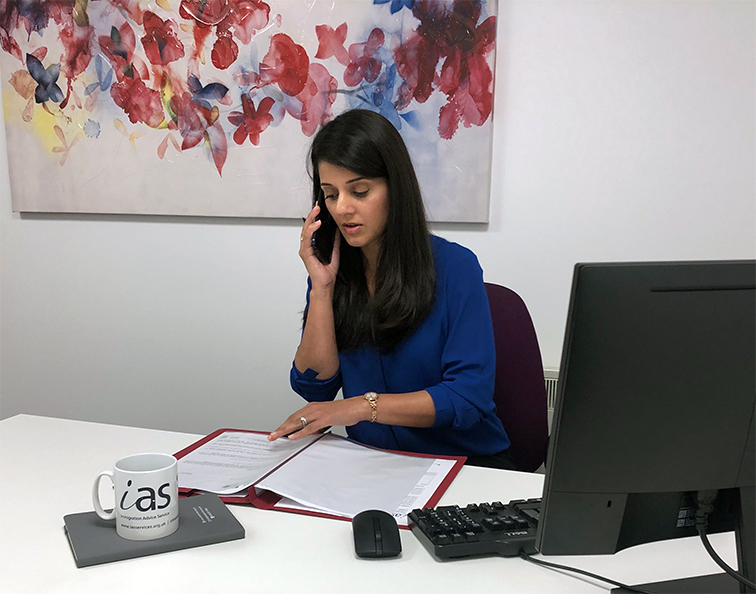 The Application Package
With our Application Package, your dedicated immigration lawyer will advise you on your application process and eligibility. Your caseworker will then complete and submit your forms to the Home Office on your behalf.
Request the Application Package
The Appeal Package
By choosing our Appeal Package, you can rely on our lawyers' legal knowledge and experience to ensure you have the highest chance of a successful appeal. We will also fully represent you in any hearings/tribunals.
Request the Appeal Package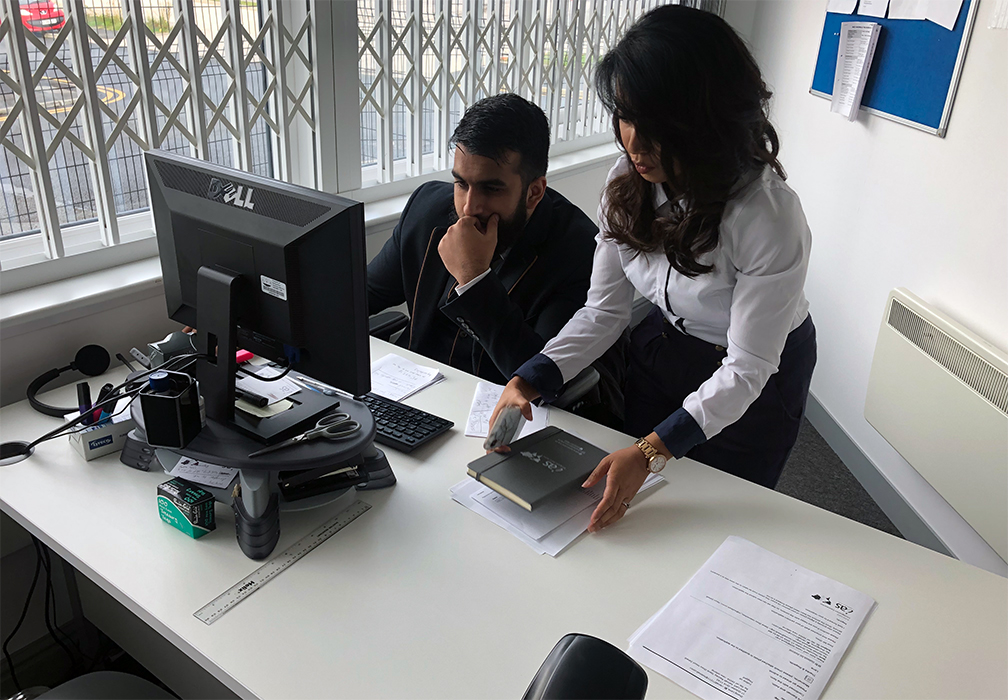 The Fast Track Package
Our Fast-Track Application Package is a premium service for those who need to submit their application in time with their deadlines. Your case will become a top priority for our lawyers and you will benefit from our highest-quality services.
Request the Fast Track Package