Applying for a Partner Visa: Relationship Requirements
The genuine relationship requirement can seem complex, but it is one of the most important UK Partner Visa requirements.
It can be difficult to be away from a loved one, but UK partner visas allow couples to begin their lives together in the UK. To be eligible for the Spouse Visa, you must be in a marriage or civil partnership with a British Citizen or person with settled status in the UK. The visa is valid for 30 months and can be extended. It also acts as a route to Indefinite Leave to Remain and British Citizenship. For many couples, applying for a UK Spouse Visa is a key step in making the UK their permanent home.
Other partner visas include the Unmarried partner visa and the Fiance Visa.
However, a partner visa application can be particularly complex because of the number of strict requirements that must be met. One of the most difficult criteria to meet can be the Genuine Relationship requirement.
What is the genuine relationship requirement?
The genuine relationship requirement is one of the requirements an applicant and their partner must meet for a Partner Visa. Home Office guidance states that applicants must prove that they are in a "genuine and subsisting" relationship. This means that to be granted one of these visas you will need to prove that your relationship is real and long-lasting.
It's important to note that this requirement needs to be met both in your initial application for a Spouse Visa, as well as any extensions you may apply for.
What evidence do I need to meet the genuine relationship requirement?
Appendix FM-SE of the Immigration Rules sets out the documentary evidence required for a spouse visa application. However, the genuine relationship requirement can be difficult to meet as the Home Office guidance doesn't specify the evidence you and your partner must provide to satisfy the requirement. If you provide an inadequate amount of supporting evidence, then your application could be refused. Refusals of Spouse visa applications for this reason can be common. In most cases, this is because of a lack of evidence rather than an inability to meet the requirement.
In order to prove that you can meet the genuine relationship requirement you must provide evidence to the Home Office. You can do this by submitting strong portfolio of supporting documents alongside your visa application. The type of documents in your portfolio may vary depending on you and your partners circumstances.
Evidence to provide if you have not been living with your partner
If you have been living apart for a long period of time, or have never lived together, the type of evidence you should use to prove that your relationship is genuine and subsisting includes the following:
Records of holidays taken together as a couple, such as hotel bookings.
Evidence that you have kept in touch with each other whilst apart
Photographs of you together as a couple
Letters of support from friends and family members
Evidence of any shared financial responsibilities, such as a joint bank account
Any other formal documents linking you as a couple (invoices, memberships etc.)
Evidence to provide if you have been living with your partner
If you have been living together in the UK before applying for a Partner Visa, or currently live together, then there is other evidence you could include. You should also include evidence to show that you have been cohabiting. This could include documents such as mortgage statements, tenancy agreements or utility bills.
Married couples should use their marriage certificate to provide evidence of your genuine relationship.
Having a child, or children with your partner will also act as strong evidence of a subsisting relationship.
Religious and cultural considerations
For couples who haven't lived together or have had an arranged marriage due to religious or cultural reasons, it can be difficult to meet this requirement. It can be easier to prove that you're in a genuine and subsisting relationship if you've lived with your partner. The Home Office does take into consideration religious and cultural reasons as to why couples may not have lived together. This means that in these circumstances, the applicant not living with their partner or knowing them vey well wouldn't mean that their relationship doesn't satisfy the requirement.
There is a lack of guidance when it comes to meeting the genuine relationship requirement. This means that decision making from the Home Office when it comes to your application can be fairly subjective. So, it's important that you provide as much evidence as you can of a genuine and subsisting relationship.
What happens if my application is refused?
If your spouse visa application is refused but you believe you have a sufficient amount of relationship evidence, you could appeal the decision. If you wish to appeal a decision made by the Home Office, it's important that you do so quickly. It's also highly advised that you seek professional legal advice from a lawyer who is knowledgeable about the UK immigration rules and the immigration system. They will be able to advice you and give you more information about visa appeal.
You may be interested in reading about.
Advice Package
Comprehensive immigration advice tailored to your circumstances and goals.
Application Package
Designed to make your visa application as smooth and stress-free as possible.
Appeal Package
Ensure you have the greatest chance of a successful appeal. We will represent you in any case.

Fast Track Package
Premium application service that ensures your visa application is submitted to meet your deadline.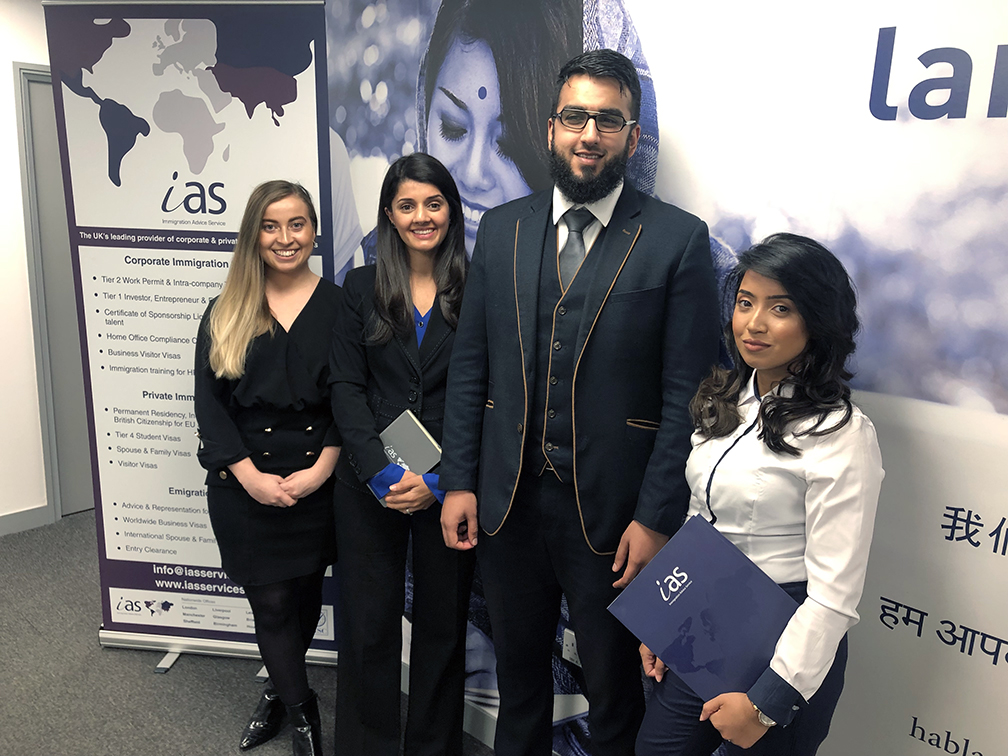 The Advice Package
During this untimed Advice Session with our professional immigration lawyers in London, you will receive our comprehensive advice, completely tailored to your needs and your situation.
Request the Advice Package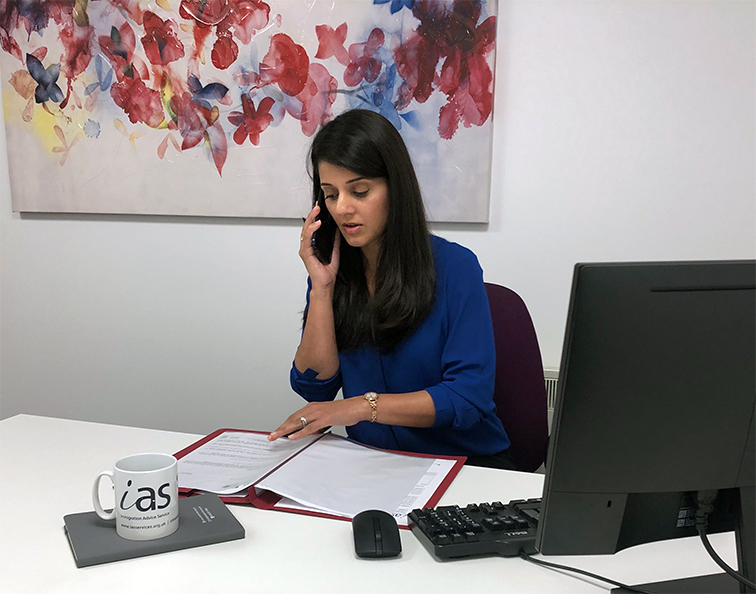 The Application Package
With our Application Package, your dedicated immigration lawyer will advise you on your application process and eligibility. Your caseworker will then complete and submit your forms to the Home Office on your behalf.
Request the Application Package
The Appeal Package
By choosing our Appeal Package, you can rely on our lawyers' legal knowledge and experience to ensure you have the highest chance of a successful appeal. We will also fully represent you in any hearings/tribunals.
Request the Appeal Package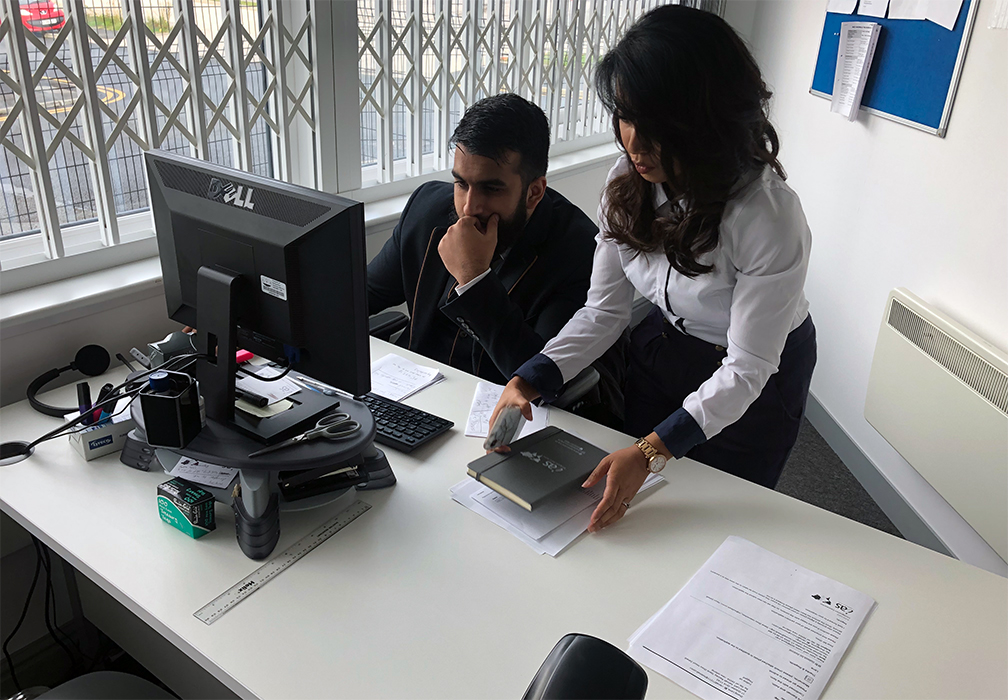 The Fast Track Package
Our Fast-Track Application Package is a premium service for those who need to submit their application in time with their deadlines. Your case will become a top priority for our lawyers and you will benefit from our highest-quality services.
Request the Fast Track Package