UK Unmarried Partner Visa
If you are a foreign national living in Canada and you are in a serious relationship with a British citizen, you can move to the United Kingdom to be together through the unmarried partner visa route.
You can contact our expert immigration lawyers to discuss any concerns you may have, or for some help navigating the application process of the UK unmarried partner visa. Please call us on +1 844 290 6312, or contact us online via our live chat.
What is the UK Unmarried partner visa?
The Unmarried Partner Visa, which is also called the De Facto Visa or the Same-Sex Partner Visa, permits serious couples of any sex to be together in the UK per immigration rules.
A Canadian citizen or resident that wishes to move to the UK on an unmarried partner visa to be with their partner on an Unmarried Partner visa, can only do that if they are in an existing relationship with a 'present and settled' person that holds British citizenship and is already living in the UK.
This is one of the UK visas that allow relationship reunification without marriage or civil partnership. The other is the Fiance visa (or proposed civil partner visa), but you must be willing to marry within 6 months. If you are already married, you can apply for a Spouse visa.
To qualify for the De Facto visa, you must meet the immigration status, relationship, English language, financial and adequate accommodation requirements. For more information or assistance with joining your partner permanently in the UK through this route, get in touch with our professional immigration lawyers by calling +1 844 290 6312 today.
"I'm very happy with the standard of training received on the OISC Level 1 course, i passed my exam. Thank you!"
"My application was approved and a huge weight has been lifted from our shoulders this year "
"We used this service for the spouse visa extension application to assure that all the information was valid and correct."
What are the eligibility criteria for the unmarried partner visa? 
Requirement for British partner
As a citizen or resident of Canada relocating to the UK, through the unmarried partner visa category, they need to evidence the following about their unmarried partner:
They have British citizenship or Irish citizenship
They have settled in the UK with either Indefinite Leave to Remain or proof of permanent residence or settled status)
They have EU, Swiss, Norwegian, Icelandic or Liechtenstein nationality and be a resident of the UK before 1 January 2021
They hold refugee or humanitarian protection status
Requirements for both partners
The unmarried partners need to meet the following criteria for this UK visa:
Both people in the couple have to be aged over 18
Neither person may be related to each other through blood or marriage
Both partners must have met each other in person
There must be no other relationships ongoing at the same time
The relationship must be 'genuine and subsisting' and the relationship akin to marriage
Any previous relationships should be ended
What are the financial requirements for the Unmarried Partner visa? 
The sponsor, or the British citizen or person with the settled status of the Unmarried Partner Visa must be able to prove to the Home Office that they meet the financial requirement of a minimum income threshold of at least £18,600 ($25,800).
Should the sponsor have dependent children, the financial requirement then increases. For the first child, the sponsor should earn an additional gross income of £3,800 ($5,271), and £2,400 ($3,329) for every other child.
The Unmarried Partner visa UK financial requirements can be met through income from standard salary and non-salaried income, self-employed income, salary and/or dividends from a company of which you are a Director, property rental income, dividends and income from investments, stocks, shares, bonds or trust funds, pension income, insurance payments, maintenance payments and cash savings above £16,000 that have been held for at least six months.
If the UK sponsor doesn't meet the above requirements, they can meet it by instead being in receipt of public funds like disability allowance, carer's allowance, personal independence payment, and/or some Armed Forces or War Pensions schemes.
To prove you and your partner's financial situation in order to be eligible for the UK unmarried partner visa must be shown by the following proof:
Bank statements that have proof of income
6 months of payslips
An Employer letter on headed paper with the following information:

Confirmation of employment
Job title(s)
Length of service
Type of contract
Earnings before tax and National Insurance
Required documents and information for the Unmarried Partner visa
For the Unmarried Partner visa, there are a number of required documents and information required. The information is as follows:
The names of yourself, your partner, and any dependents
Dates of birth
Valid passport or travel document with blank visa pages
Entry stamps in older passports
Information about any previous immigration applications
Information about any criminal convictions (if applicable)
Nationality and dates of birth of your parents
Countries that you have visited and/or lived in
Details of family and friends in your home country
Evidence of your financial situation and cash savings
Your partner's right to UK citizenship or settled status
Proof of a genuine and subsisting relationship such as indefinite leave
Suitable accommodation in the UK. To be suitable accommodation, the property should either be owned by or occupied by the family and not living there by public funds. There must also be adequate sleeping areas for everyone, and a description of the property's rooms must be provided including who will be in each room.
If you have a dependent child, you will be asked to provide information on who has primary responsibility for the child
All information needs to be provided in English or Welsh, and some of the documents require the original documents.
Following all of the initial information applicants need to provide biometric information, fingerprints and facial photographs, for their biometric residence permit.
Please note that Canadian applicants are exempt from the English language requirements and don't need to do the English langue test for the unmarried partner visa application, as Canada is a majority English-speaking country.
Proving a genuine relationship for the Unmarried Partner visa
The aforementioned documents are useful in proving it is a genuine relationship between the two unmarried partners.
The UK immigration rules advise providing sufficient evidence to help your Unmarried Partner visa application. This could include photos, letters, messages, call logs, flight records, hotel receipts, or other relevant information to prove that you are a genuine couple. Statement letters talking about the relationship can help, too.
The Unmarried Partner visa application will be strengthened if you and your partner have lived together. To demonstrate, you will need to provide documents like a lease or tenancy agreement, a joint utility bill, or another government-issued document.
What is the application process for the UK Unmarried Partner visa?
If you are living in the UK already on valid immigration status, you can apply for this visa from within the UK. However, if you are on a visa such as a visitor visa, you must apply from Canada. When applying from Canada, there are a number of steps to follow which we have detailed below.
Firstly, the application starts online. After filling out and submitting the online application form, you will be required to visit one of the visa application centres in Canada to give your biometrics.
Following the appointment, you are required to post your appointment confirmation letter, your application form, passport, a prepaid return shipping label, and any supporting documents that you haven't uploaded to the online portal to the UKVI. After which, the Home Office will process your application.
After the application form is submitted for the UK unmarried partner visa, it can take anywhere from 10 – 12 weeks for the immigration process to get a response on the application.
If you get the visa, you can travel to the UK. For entry clearance with the unmarried partner route, you should travel with your supporting documents and be ready to answer any questions asked by the immigration officer at the port of entry.
Cost of the UK unmarried partner visa
The Home Office's processing fee for applications made outside of the UK is £1,523 (approximately $2,112).
Applicants of the UK unmarried partner visa have to pay the mandatory fee towards the Immigration Health Surcharge which costs around £1,872 (approximately $2,596).
Biometric information will cost £19.20 (approximately $25).
How can Total Law help?
Applying for this visa on your own can be quite challenging. At Total Law, we pride ourselves on helping individuals reunite with their partners and family members.
Our lawyers' legal knowledge covers the UK and Canadian immigration and we can help you. We can prepare a top-quality application that maximizes your chances of success and will liaise with the Home Office on your behalf. Please call us today on +1 844 290 6312, or contact us online via our live chat.
Advice Package
Comprehensive immigration advice tailored to your circumstances and goals.
Application Package
Designed to make your visa application as smooth and stress-free as possible.

Fast Track Package
Premium application service that ensures your visa application is submitted to meet your deadline.
Appeal Package
Ensure you have the greatest chance of a successful appeal. We will represent you in any case.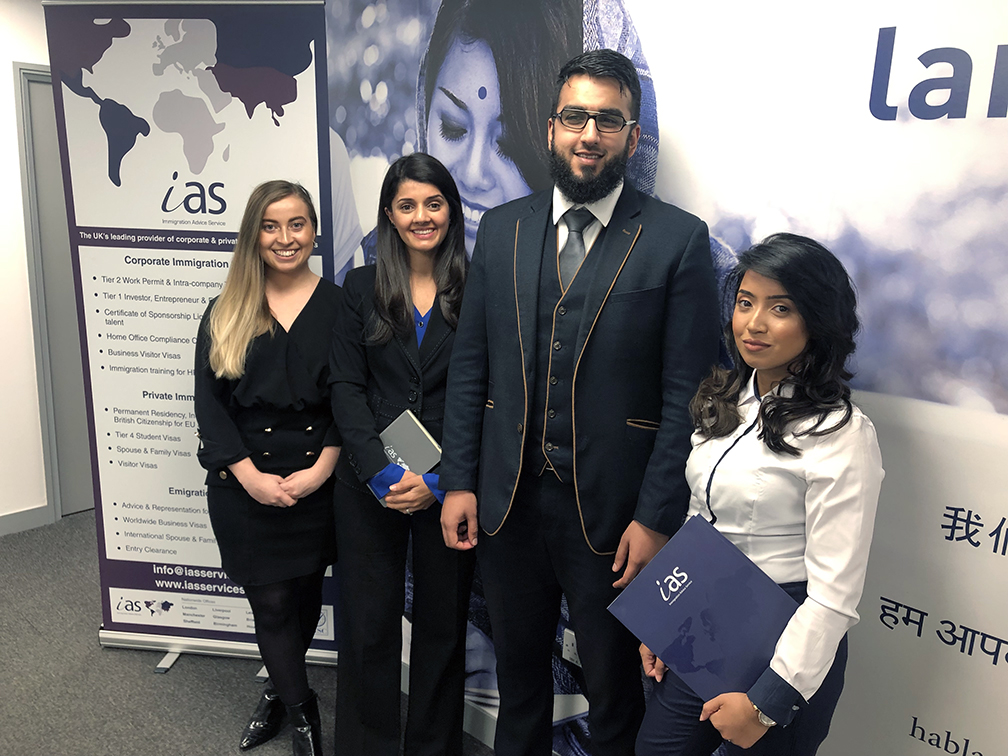 The Advice Package
During this untimed Advice Session with our professional immigration lawyers in London, you will receive our comprehensive advice, completely tailored to your needs and your situation.
Request the Advice Package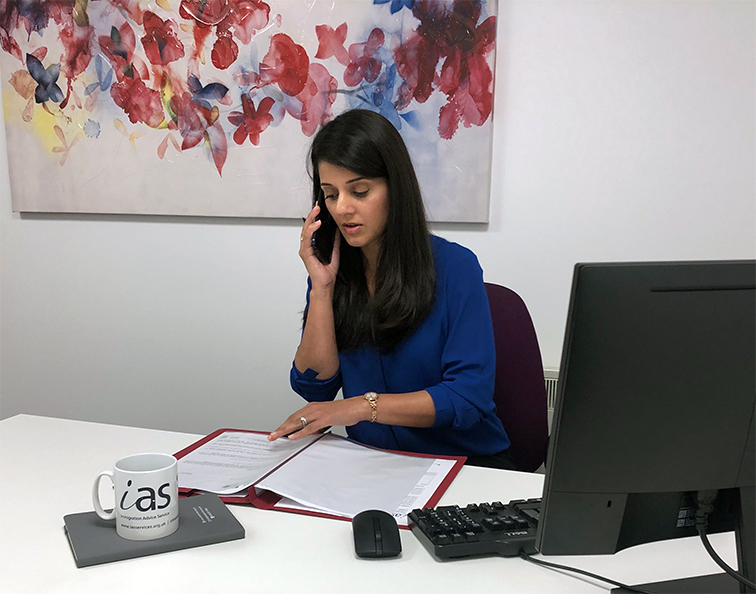 The Application Package
With our Application Package, your dedicated immigration lawyer will advise you on your application process and eligibility. Your caseworker will then complete and submit your forms to the Home Office on your behalf.
Request the Application Package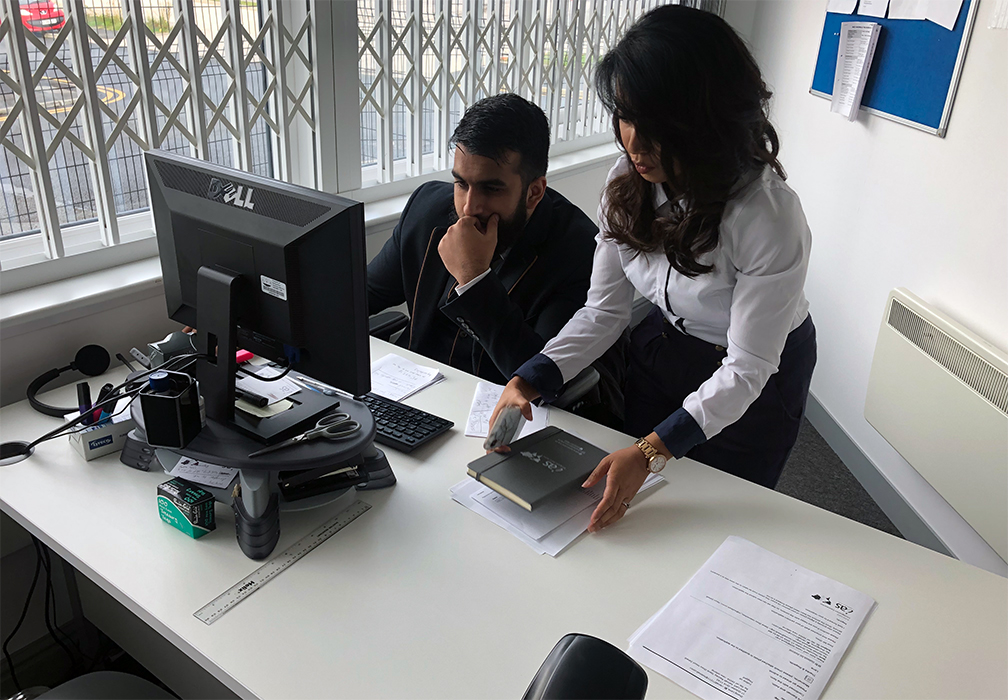 The Fast Track Package
Our Fast-Track Application Package is a premium service for those who need to submit their application in time with their deadlines. Your case will become a top priority for our lawyers and you will benefit from our highest-quality services.
Request the Fast Track Package
The Appeal Package
By choosing our Appeal Package, you can rely on our lawyers' legal knowledge and experience to ensure you have the highest chance of a successful appeal. We will also fully represent you in any hearings/tribunals.
Request the Appeal Package
Related pages for your continued reading.
Frequently Asked Questions
If you have been issued an Unmarried Partner Visa, you will get to leave Canada for the UK to be with your partner in the UK for 33 months if you have applied from Canada.  Following this initial 33-month period, you can apply for a five-year extension under the Unmarried Partner Visa.
If you meet all of the right requirements, which is having lived in the UK for a minimum of five years, passing the Life in the UK Test, a lack of any criminal convictions, and not having spent more than 180 days outside the UK in the year of the qualifying period, then it is possible to apply for indefinite leave to remain.
Yes, they are able to work in the UK. They are able to study, too.
Dependents are permitted to join unmarried partners moving to the UK, so long they are under 18,  and dependent on you. A different application will have to be made for any additional dependent.