UK Fiance Visa for Canadian Citizens & Residents
Are you a Canadian citizen with a fiance who is a British citizen? If you wish to settle and marry in the United Kingdom, you are able to apply for a UK Fiance visa.
If you have any questions regarding the UK fiance visa for Canadians, you can contact our expert immigration lawyers to discuss any concerns you may have or for some help navigating the application process. You can call us on +1 844 290 6312 or contact us online seven days a week via our live chat.
What is the UK Fiance visa?
The Fiance visa falls within the UK family visa category that allows for couples to reunite in the UK and Northern Ireland.
This UK visa allows Canadian citizens and residents who aren't British citizens to come to the UK to marry or enter into a civil partnership with a UK citizen or settled person. If you obtain this visa, UK authorities expect that you get married or into a civil partnership within six months of entering the UK.
After getting married, you can then apply for a UK Spouse visa. That route can lead to Indefinite Leave to Remain (ILR). The couple has to be in the United Kingdom for a period of exactly 5 years (60 months) before being eligible to apply for indefinite leave to remain. With ILR the Canadian partner can then apply to become a British citizen.
For more information or assistance with this route, please call us on +1 844 290 6312 or contact us online.
"I'm very happy with the standard of training received on the OISC Level 1 course, i passed my exam. Thank you!"
"My application was approved and a huge weight has been lifted from our shoulders this year "
"We used this service for the spouse visa extension application to assure that all the information was valid and correct."
What are the requirements for the UK Fiance visa? 
In order to be eligible for the fiance or proposed civil partner visa, the couple has to be 18 years or older, and the UK-based partner must:
Be a British or Irish citizen
Hold settled status in the UK through the European Union settlement scheme, holding either indefinite leave to remain, settled status or  permanent residence
Be a citizen from the European Union, Switzerland, Norway, Iceland or Liechtenstein and hold pre-settled status. If this is your partner's situation, they must have started living in the UK before 1 January 2021
Hold a Turkish Businessperson visa or Turkish Worker visa
Have refugee status or humanitarian protection from the UK
Meet the spouse visa financial requirement, which requires applicants to prove that they and their partner have a combined yearly income of a minimum of £18,600, which is about $31,899.89 Canadian Dollars, or provide evidence for cash savings of at least £62,500 which is about 107,185.94 Canadian Dollar through bank statements
Able to demonstrate they have an appropriate place for the Canadian partner to come and live with their fiance in the UK. "Appropriate"  means it should be owned by either the UK partner or applicant or it is occupied/rented exclusively by them.
Pass a medical exam to prove good health without Tuberculosis
In addition, any previous marriages or civil partnerships have ended. You must also intend to be legally married or become civil partners within 6 months of arriving in the UK.
Canadian applicants do not need to worry about the English language test as part of the application. Finally, the Canadian partner needs to prove to the UK government they will stay in the UK permanently.
What are the Fiance Visa Financial Requirements? 
As part of your visa application for the immigration status of Fiance Visa UK, you will need to provide evidence that demonstrates that you meet specific financial thresholds.
The Fiance visa requires you to prove to the Home Office that as a couple you have enough money to support yourselves whilst you are in the UK (as well as any dependent child that may be included in your visa application form).
As such, the partner visas require a combined annual income of at least £18,600. For any child dependents, this increases by £3,800 for your first child and £2,400 for every child thereafter.
For a successful outcome, applicants  can provide evidence of their finances through any of the following:
Regular salary through jobs
Being self-employed
Statutory sick pay, maternity, paternity or adoption pay
Savings
Stocks and shares
Pension payments
Property financial gains, such as a regular income from rent
It is important to note that the Canadian Fiance Visa holder is not yet considered a permanent resident and can't access UK public funds.
How to make a Fiance visa application from Canada?
With the UK Fiance visa, the applicants do the application online and can be done from either Canada or the UK if the Canadian partner is already living abroad legally. When doing the application, documents and documents that prove the genuine relationship needs to be submitted along with the required fees and biometrics for the biometric residence permit.
Some fiances may be invited for an interview at their local visa application centre. If they are asked, couples will receive a letter asking them to attend, which can involve travel.  If they get this interview immigration officers may ask about the intention to move to the UK and confirm the nature of the relationship.
The average processing time for a UK Fiance visa is anywhere between 2 – 12 weeks from the date of submission. This could change if you don't submit a sufficient application so it is important to include everything to avoid minimal disruption to the immigration process.
When the application is approved, the Canadian partner will be permitted to remain in the UK for up to six months, but it is important to get married within the 6 months period.
What documents are required for the visa application? 
Some of the information applicants of the visa will need to provide includes:
Name and date of birth
Copies of the photo page of any old passports and visas
Information about the relationship you have with your partner, including how long you have been together, how you met and how often you see each other
Details of anyone you previously married or had children with
Divorce certificates (if applicable)
Details of any criminal convictions (if applicable)
Details of the countries outside the UK which you have lived in and visited
The date of birth and nationality of your parents if you are applying from outside the UK
What is required for the genuine relationship aspect of the application? 
You must provide sufficient evidence to prove that you are in a genuine relationship with your UK fiance.
It is important to be ready to show immigration control the following:
Bank statements of a joint account
Documents or tenancy agreements highlighting accommodation which you have lived in together ​​
Birth certificates and divorce certificates (if applicable)
Reference letters from family, friends and professional people who can vouch that you are in a genuine relationship
Information on how long you have been together, how you met and how often you see each other
Applying for UK visas can be a tough process, from the eligibility requirements to the different processes.
At Total Law, we are dedicated to making obtaining a Fiance visa a breeze for any Canadian citizen living in Canada or the UK to join and marry/enter a civil partnership with a UK person. If you are not a Canadian citizen but are legally resident in Canada, we can still help you; all you have to do is reach out to us to assess your eligibility for this route.
When you reach out to us, we will assess your eligibility, advise on the best route and documents, and prepare a high-quality application on your behalf. To get started with coming to the UK on a Fiance visa, get in touch with us now by calling +1 844 290 6312 or contacting us online.
Advice Package
Comprehensive immigration advice tailored to your circumstances and goals.
Application Package
Designed to make your visa application as smooth and stress-free as possible.

Fast Track Package
Premium application service that ensures your visa application is submitted to meet your deadline.
Appeal Package
Ensure you have the greatest chance of a successful appeal. We will represent you in any case.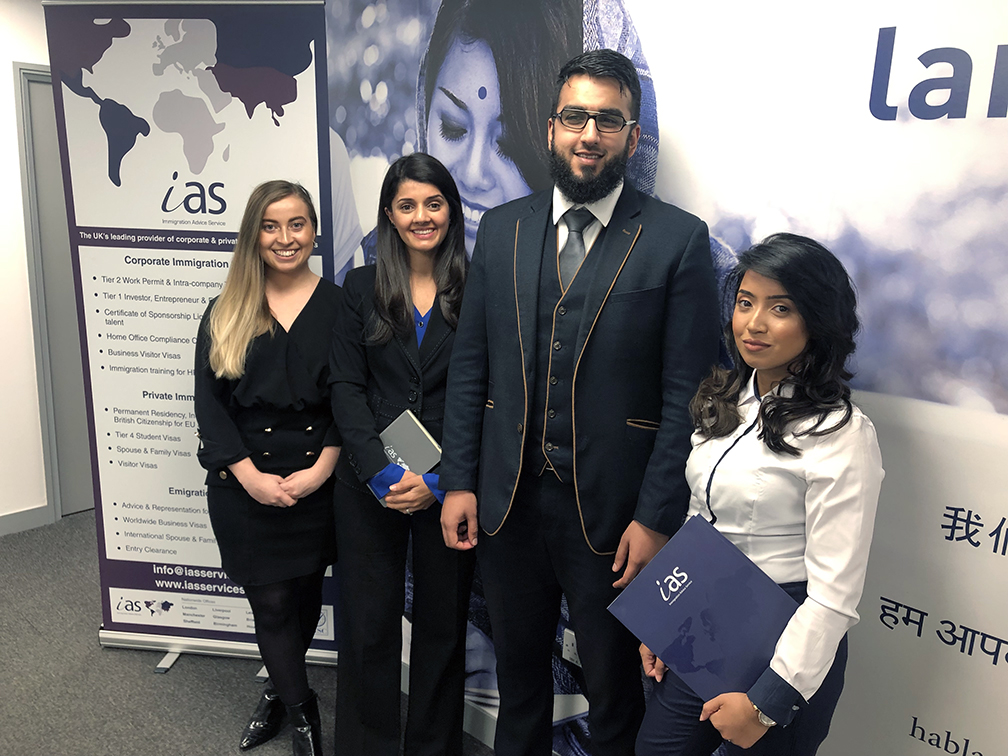 The Advice Package
During this untimed Advice Session with our professional immigration lawyers in London, you will receive our comprehensive advice, completely tailored to your needs and your situation.
Request the Advice Package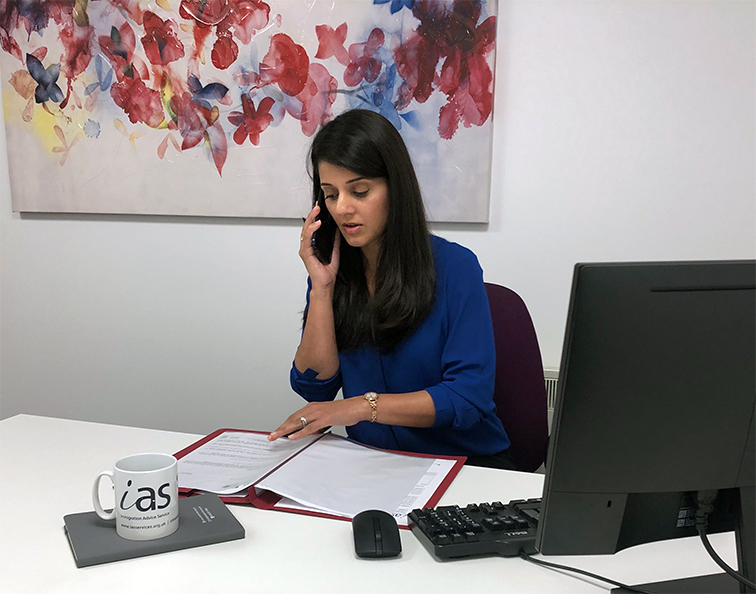 The Application Package
With our Application Package, your dedicated immigration lawyer will advise you on your application process and eligibility. Your caseworker will then complete and submit your forms to the Home Office on your behalf.
Request the Application Package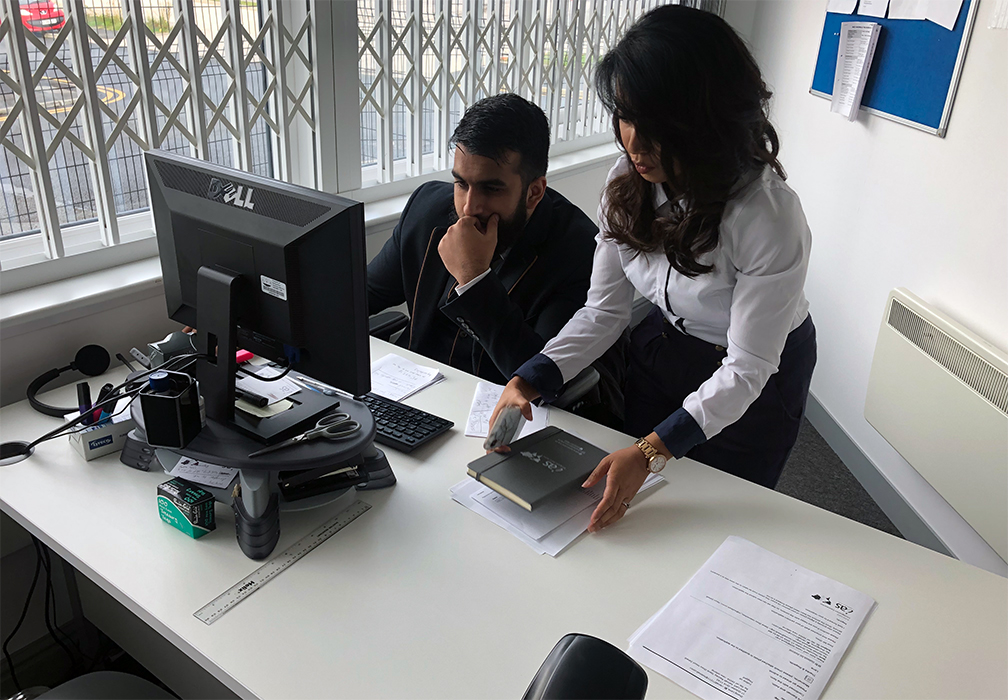 The Fast Track Package
Our Fast-Track Application Package is a premium service for those who need to submit their application in time with their deadlines. Your case will become a top priority for our lawyers and you will benefit from our highest-quality services.
Request the Fast Track Package
The Appeal Package
By choosing our Appeal Package, you can rely on our lawyers' legal knowledge and experience to ensure you have the highest chance of a successful appeal. We will also fully represent you in any hearings/tribunals.
Request the Appeal Package
Related pages for your continued reading.
Frequently Asked Questions
The fee to bring your Canadian common-law partner to the UK costs £1,523  for the Fiance Visa from abroad and £1,033 to apply from inside the UK.
Fiances should get married within 6 months before the visa expires.
If the couple exceeds the six-month visa, it might be an issue unless it is for a reason such as an injury, illness, or emergency. If you must cancel your wedding, it's a good idea to speak to immigration lawyers as if you overstay, it could be considered an unlawful presence in the UK which could cause issues for the marriage.
No, fiance visa holders are not permitted to work while waiting for their visa, and cannot apply for a work permit. The UK partner should be able to support their partner financially during this time.
You should inform the UK government and home office of the changes. If you don't get married after six months, the visa will not be valid and you will have to return to Canada.
If by some chance, the couple reunites and wishes to apply again, the second application will be harder to prove. The couple will need to explain to the border agency why the second attempt will be successful and there is a higher chance of an unsuccessful application.