UK Family Visas - Apply from Canada
There are a number of routes under the United Kingdom Family Visas that authorize Canadian citizens to move to the UK to be with their families. Learn more about them here.
If you have any questions regarding UK Family visas or if you would like to discuss any concerns you may have, call us on 0333 305 9375, or contact us online seven days a week via our live chat.
What are the eligibility criteria for a Family Visa?
Canadians require a UK visa to join family members in the UK for a period longer than 6 months.
Under a UK visa, you are eligible to meet the following individuals:
Your family member, spouse, or civil partner who is a British citizen
Your family member, spouse, or civil partner who has Indefinite Leave to Remain or Settled Status
Another person who you have an eligible relationship with in the UK that holds valid refugee status or humanitarian protection
"I'm very happy with the standard of training received on the OISC Level 1 course, i passed my exam. Thank you!"
"My application was approved and a huge weight has been lifted from our shoulders this year "
"We used this service for the spouse visa extension application to assure that all the information was valid and correct."
UK Spouse Visa
The Partner Visa permits spouses, civil partners, and even fiances to remain in the UK for up to 2.5 years. After this, people on the family visa can apply for a further extension for a total of 5 years in the UK.
In order to meet the strict eligibility criteria for the Spouse Visa, both partners must be at least 18-year-old. The partner or fiance of the Canadian citizen must also meet the following requirements:
Be a British or Irish citizen
Be a settled person in the UK through the European Union settlement scheme, holding either Indefinite Leave to Remain, Settled Status, or  permanent residence
Be a citizen from the European Union, Switzerland, Norway, Iceland, or Liechtenstein and hold pre-settled status. If this is your partner's situation, they must have started living in the UK before 1  January 2021
Hold a Turkish Businessperson visa or Turkish Worker visa
Have refugee status or humanitarian protection from the UK
Meet the spouse visa financial requirement, which requires applicants to prove that they and their partner have a combined yearly income of a minimum of £18,600, which is about $31,899.89 Canadian Dollars, or provide evidence for cash savings of at least £62,500 which is about 107,185.94 Canadian Dollar through bank statements
Able to demonstrate they have an appropriate place for the partner to come and live with them in the UK
Pass a medical exam to prove good health without Tuberculosis
If you apply for a UK spousal Visa as a fiancee, the visa lasts 6 months during which you must marry your fiance. Canadian applicants do not need to prove their English language requirements.
Lastly, you and your Canadian partner have to prove to the UK government you will stay in the UK permanently.
Dependent Child Visa
As per the definitions of immigration rules, a "child" is defined as someone under the age of 18 at the time of the UK child visa application.
The Child Dependent Visa permits dependent children to join their parent(s) in the UK so long as one of the parents is a British citizen, a European Union (EU) national or they hold the right to live and work in the UK.
For a Child Visa application to be successful, there are a number of general requirements that need to be fulfilled. The UK Child Visa requirements include:
The visa applicant, the child, must be under 18 years old
The child must not be married or in a civil partnership and must not have an independent family unit
The child must not be living an independent life (They should instead be completely reliant on their parents financially)
The child has to be financially supported by their parents and not be receiving public funds or benefits
Importantly, at least one of the parents has to be applying for a UK visa either as a partner joining the other parent (e.g. under the UK marriage visa or civil partnership category) or as a parent with sole responsibility.
This family visa application lasts as long as the visa their parents are on, and expires simultaneously. Applications made in the UK take 8 weeks and from outside the UK take around 8 – 12 weeks.
UK Ancestry Visa 
The Ancestry Visa is good for Commonwealth citizens, which includes Canadians who have at least one grandparent that was born in the UK. This visa gives entry clearance to the United Kingdom to live, work and study for 5 years.
Dependent Adult Visa
The Dependent Adult Visa has very specific requirements for Canadians that require long-term personal care to perform everyday tasks whether due to age, illness or disability, or practical and financial help which can only strictly be provided by the relative that is either a British citizen living in the UK or is settled in the UK. With this family visa, the holder is granted Indefinite Leave to Remain in the UK.
The Adult Dependent Relative Visa offers entry clearance only to applicants outside the UK, it isn't an option to switch to this visa from within the UK.
To be eligible, the applicant should be living outside of the UK and require long-term care from a parent, grandchild, brother, sister, adult child, son, or daughter. The person offering the care must:
Be a British or Irish citizen
Be a settled person in the UK with either Indefinite Leave to Remain, Settled Status, or proof of permanent residence
Be from the EU, Switzerland, Norway, Iceland, or Liechtenstein and have pre-settled status, meaning they must have started living in the UK before 1 January 2021
 Have refugee status or humanitarian protection in the UK
To be eligible for the Adult-Dependent Visa UK, you must prove the following:
You require long-term care to do everyday personal and household tasks because of age, illness, or disability.
The care you require isn't available or affordable in Canada
The person you'll be joining in the UK have to be able to support, accommodate and care for you without claiming public funds for at least 5 years
You're 18 years of age or over
What are the documents needed for the family visa application?
Each family visitor visa type requires a little bit different documentation. For example, the Spouse Visa requires significant information for proof of relationship.
However, for the most part, the UK family visa documents needed for the application are:
Full names and dates of birth of all applicants
Valid passport with at least one blank page or other valid travel ID
A copy of your biometric residence permit
Details of any previous immigration applications
Criminal convictions
Your national insurance number
Your parents' date of birth and nationality if you're applying from outside the UK
a certified translation of any document that is not in English or Welsh
You'll need to have a blank page in your passport on which to put the visa if you're applying outside the UK.
Canadians filling out application forms do not need to prove their English language proficiency.
What are the fees for the different types of family visas?
There are fees that will need to be paid when making the UK family visa application. For the spouse or dependent visa, it costs £1,523 for applications made outside the UK and £1,033 for inside the UK.
The fee for adding another family member to your application is £1,523 for each person from outside the UK and £1,033 for inside the UK, per person.
Finally, for the Adult-Dependent Visa, it costs £3,250 for applications made outside the UK and £1,033 for inside the UK.
Advice Package
Comprehensive immigration advice tailored to your circumstances and goals.
Application Package
Designed to make your visa application as smooth and stress-free as possible.

Fast Track Package
Premium application service that ensures your visa application is submitted to meet your deadline.
Appeal Package
Ensure you have the greatest chance of a successful appeal. We will represent you in any case.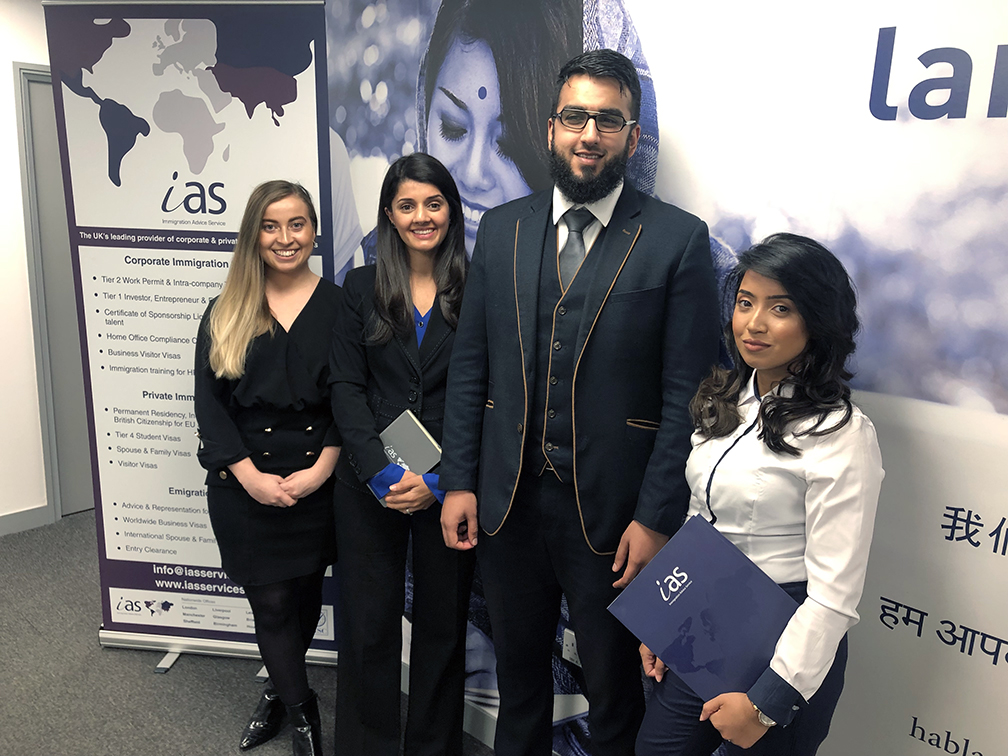 The Advice Package
During this untimed Advice Session with our professional immigration lawyers in London, you will receive our comprehensive advice, completely tailored to your needs and your situation.
Request the Advice Package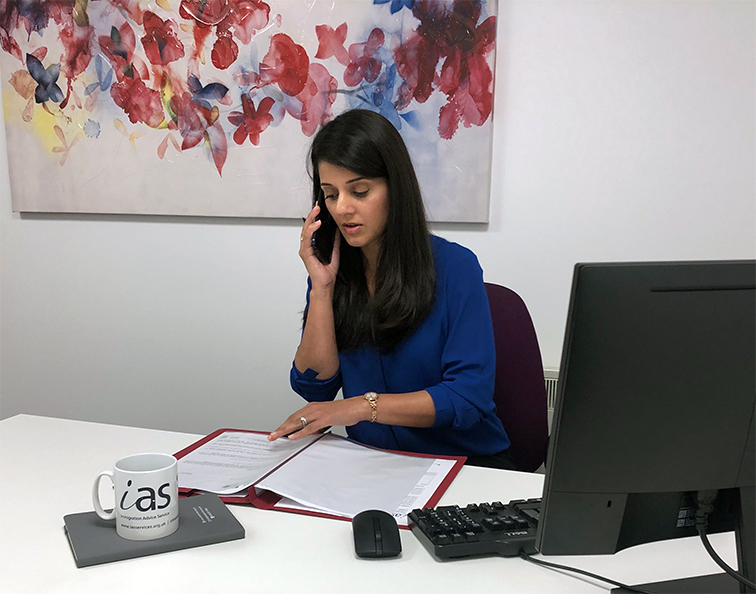 The Application Package
With our Application Package, your dedicated immigration lawyer will advise you on your application process and eligibility. Your caseworker will then complete and submit your forms to the Home Office on your behalf.
Request the Application Package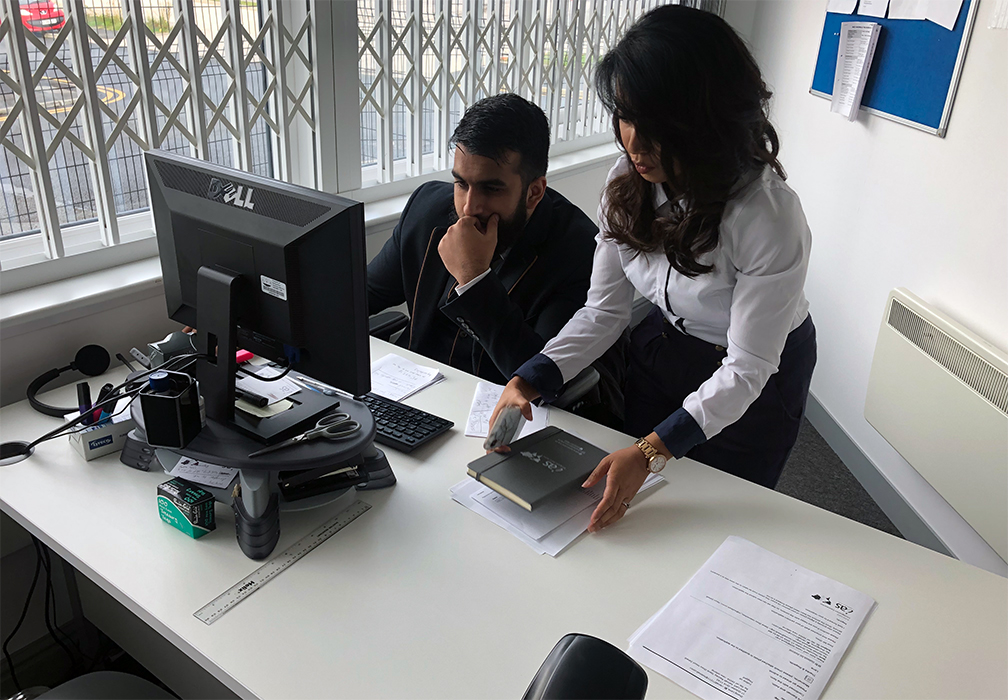 The Fast Track Package
Our Fast-Track Application Package is a premium service for those who need to submit their application in time with their deadlines. Your case will become a top priority for our lawyers and you will benefit from our highest-quality services.
Request the Fast Track Package
The Appeal Package
By choosing our Appeal Package, you can rely on our lawyers' legal knowledge and experience to ensure you have the highest chance of a successful appeal. We will also fully represent you in any hearings/tribunals.
Request the Appeal Package
Related pages for your continued reading.
Frequently Asked Questions
It is possible to appeal the decision in the event that your UK Family Visa is refused.
It depends on which visa you are holding. Spouse visa holders can work.  Dependants can work as long as their parent is in the UK with valid entry clearance. There are, however, a few restrictions.
This is only possible in certain circumstances, such as if they need long-term care for a disability or illness that only you can provide, in which case they can apply for an Adult Dependent Relative Visa.
Not quite. You can apply for a visa as a family by using the dependent visa options. So, the parent would need a visa and then the children and spouse or civil partner would be able to join as a dependent for the duration of your stay in the UK.