Applying For Your First UK Passport From Canada
If you are a Canadian who is applying for a UK Passport, the process can seem overwhelming. But by following the application process guidelines carefully, you will ensure that you have the best chances of your application being approved and achieving your UK passport.
If you would like further advice on applying for your first UK passport from Canada contact Total Law for assistance. Speak to one of our expert immigration advisers today. Call +1 844 290 631 or use the online contact form to get in touch.
What Is A UK Passport?
A British passport is a travel and identification document issued by the United Kingdom or other British dependency or territory to an individual holding British citizenship.
UK passports provide access to 190 countries without requiring a visa.
When filling out the UK passport application to apply for a British passport, you will need to submit proof proving your citizenship and identity to the UK passport office such as a UK birth certificate, current passport, and other documents.
For assistance with obtaining a British passport from Canada, please call us on +1 844 290 631 or contact us online.
"I'm very happy with the standard of training received on the OISC Level 1 course, i passed my exam. Thank you!"
"My application was approved and a huge weight has been lifted from our shoulders this year "
"We used this service for the spouse visa extension application to assure that all the information was valid and correct."
Eligibility for the British Passport
British citizens are the only citizens allowed to obtain a UK passport.
Dual citizenship is lawfully allowed in both the UK and Canada, so if you are currently a citizen of Canada but you meet the eligibility requirements in order to obtain British citizenship, you will be able to have dual Canadian-British nationality which will allow you to apply for a UK passport.
When you have obtained UK citizenship and have received your British citizenship certificate, you can then apply for the UK passport.
You can contact us for assistance with obtaining your UK passport or citizenship by calling us on +1 844 290 631 or contacting us online.
How To Apply for a UK Passport
The steps you need to take in order to obtain a UK passport from Canada will differ based on whether or not you have already obtained a certificate of British citizenship.
There are two main ways you will apply for a UK passport from Canada. One is if you already have British citizenship and just need to obtain your first British passport.
The other, if you don't yet have British citizenship, will be a long process.
In this case, you must apply for citizenship first. You can only do this if you qualify for citizenship by birth, descent, or through having a settled status or indefinite leave to remain with adequate time spent in the UK.
How to Obtain a UK Passport When You Have Canadian-British Dual Citizenship
If you already have Canadian-British dual citizenship but you don't have a passport, this means most likely you have recently finished the process of naturalisation.
During your British citizenship ceremony, you will have been given your certificate of naturalisation. If you attended a digital ceremony this certificate would have been mailed to you.
In order to apply for your UK passport, you will need to submit the original certificate of naturalisation to UK Visas and Immigration (UKVI) along with the application for your passport. You will need to apply with the overseas British passport application when you are in Canada. Once your UK passport is approved, your current passport and the documents you submitted will be sent back to you by post.
When you are ready to apply for the new British passport you will need to take the following steps:
Get a digital passport photo
Provide application details (If you're applying on behalf of someone else such as a child, you will fill in their application details)
Gather your supporting documents
Pay your passport fees

A standard passport is £86 for an adult and £56 for a child, plus a £19.86 courier fee

If required, have your identity confirmed
Apply in person or fill out the application form and mail in your original documents
Track your passport application online until your passport is delivered
Receive your original documents back at the mailing address you provided
How to apply for a UK Passport If You Don't Have Canadian-British Dual Citizenship
If you don't yet have Canadian-British Dual Citizenship, then you will need to obtain British nationality before you can apply for a new passport.
Before applying, you will want to review your eligibility and gather the required documents. Obtaining all of the documents necessary can take a while if you do not have them readily on hand, and you will need to have certified translated copies of any documents that were not originally in English.
The quickest and easiest way to apply for UK citizenship is to apply online through the UK government website. The online application will prompt you to enter all the details of your identity and request for citizenship in the United Kingdom in addition to your travel history and the basis for your citizenship request, such as details of your family members in the UK.
When you apply online you will need to upload the documents you gathered into the online system to be reviewed.
After submitting your online application you will need to make an appointment at a visa application centre to have your biometric information (fingerprints and a photograph) taken. This step is necessary in order to receive your Biometric Residence Permit in the United Kingdom.
You will need to pick up your BRP within 10 days of arriving in the UK once your visa is approved as this is part of your identifying documentation that shows you are permitted to be in the country.
Passport Photo Requirements
It is best to go to an application centre to obtain your new passport photo rather than attempt to take it yourself. Passport photos must meet certain criteria and if you don't meet these standards, your application may be rejected. British passport photos must be taken in the following format:
Photo must be a minimum of 600×600 pixels when applying online
Photo must be in full colour
Photo must be current
Photo must be in focus, not blurry
Photo must have a solid white (plain) background
When taking the photo, you will need to face forward and look straight into the camera with a neutral facial expression. You should have your eyes open and your mouth closed. Your hair cannot be obstructing your face and applicants may not smile or frown. You are not permitted to wear any hats, accessories, or glasses that are not medically necessary.
Processing Times
Generally, you will receive the decision on your application within six months. You may be able to utilize a passport service to secure a faster delivery time for an additional fee once you. have your citizenship certificate.
The processing time may be delayed in some situations. Common reasons for delays can include:
Lack of complete documentation
Lack of sufficient evidence that you meet financial requirements
If you have a criminal conviction or other situation that needs to be investigated further
If UKVIS requires further information
You should be notified if your application is experiencing processing delays. If further support is requested from you after you have submitted your application to UKVI, you will need to reply promptly following the guidelines given to avoid the delay or refusal of your citizenship.
Requirements for British Citizenship
If you do not yet have British citizenship you will need to be able to prove with evidence that you possess several attributes.
You will need to be able to prove that you are of good character and sound mind. Measures of your character include financial and criminal records. These will be examined by UKVI along with other details of your background.
You may be required to prove your knowledge of English by passing a test at level B1, or by presenting evidence of a higher education degree taught or researched in English.
You will have to meet the residency requirement to apply for UK citizenship. Generally, you will need to have been present in the UK on a continuous basis for five years before applying for citizenship. During the five years, you should not have been abroad for more than 450 days, or 90 days in the year before you apply.
Required Documents for British Citizenship
As part of your application for British citizenship, you may need to provide personal details and documents including:
Your full name and date of birth
Expired passports and prior travel or immigration information
Two standard passport-sized photos
Details of criminal convictions if applicable
Evidence supporting your claim for citizenship, such as your parents marriage certificate
A current and valid passport
Proof that you will be able to support yourself financially without the use of public funds, such as bank statements and payslips from your employer
Birth certificate or adoption certificate, if applicable
Evidence of any name changes for you or your family that are associated with your application such as a marriage certificate
Certified translated copies of all documents that were not originally in English such as birth certificate, adoption certificate, marriage certificate
Applying for British Citizenship To Get a UK Passport
There are several steps in the application process to obtain British citizenship in order to get a UK passport:
Pay The Citizenship Application Fees and Other Fees
Submit Your Application And Documents Online Or By Mail
Life In the UK Test
Book Your Biometric Appointment
Attend A Citizenship Ceremony
Apply For Your UK Passport
As you can see the entire process can be complex. If you would like stress-free assistance with your application for British citizenship, contact Total Law today. Speak to one of our expert immigration advisers regarding your citizenship process. Call +1 844 290 631 or use the online contact form to get in touch.
How Can Total Law Help?
Obtaining a British passport is the dream of many, as it is the final step in becoming a fully-fledged, naturalized British citizen.
However, the road to obtaining a British passport can be a long one, involving several years' worth of waiting and changing your immigration status.
If you need any additional help with obtaining a British passport, Total Law are here to help.
We offer complete legal advice and services to Canadians and other foreign nationals on a range of issues. Whether you're unsure of your eligibility for a British passport, need help with the application process, or need help applying on behalf of someone else, we can help.
For more information, reach out to one of our legal advisers today on +1 844 290 631 or use the online contact form to get in touch.
Advice Package
Comprehensive immigration advice tailored to your circumstances and goals.
Application Package
Designed to make your visa application as smooth and stress-free as possible.

Fast Track Package
Premium application service that ensures your visa application is submitted to meet your deadline.
Appeal Package
Ensure you have the greatest chance of a successful appeal. We will represent you in any case.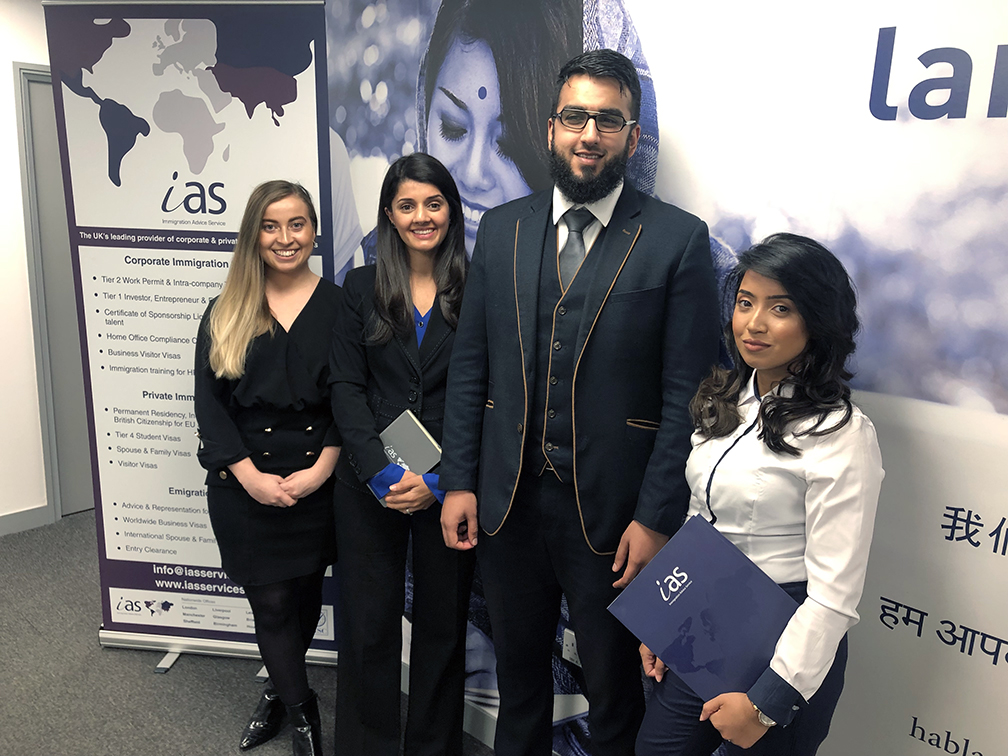 The Advice Package
During this untimed Advice Session with our professional immigration lawyers in London, you will receive our comprehensive advice, completely tailored to your needs and your situation.
Request the Advice Package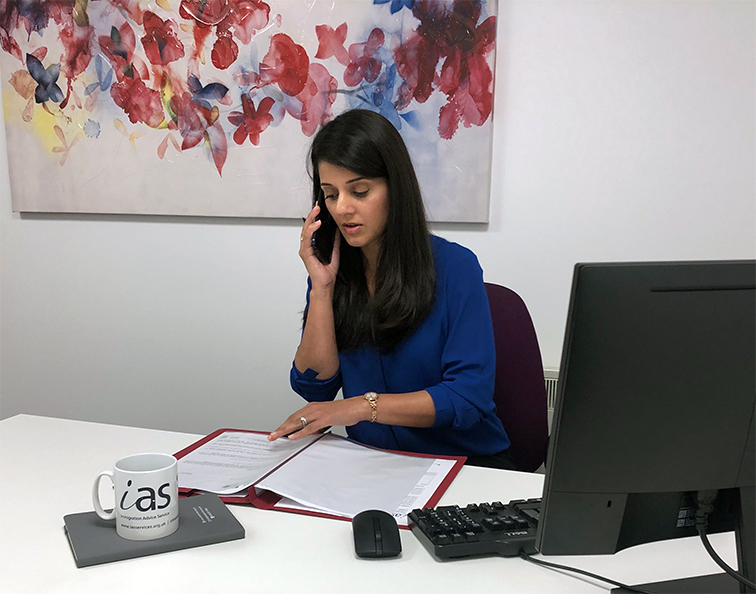 The Application Package
With our Application Package, your dedicated immigration lawyer will advise you on your application process and eligibility. Your caseworker will then complete and submit your forms to the Home Office on your behalf.
Request the Application Package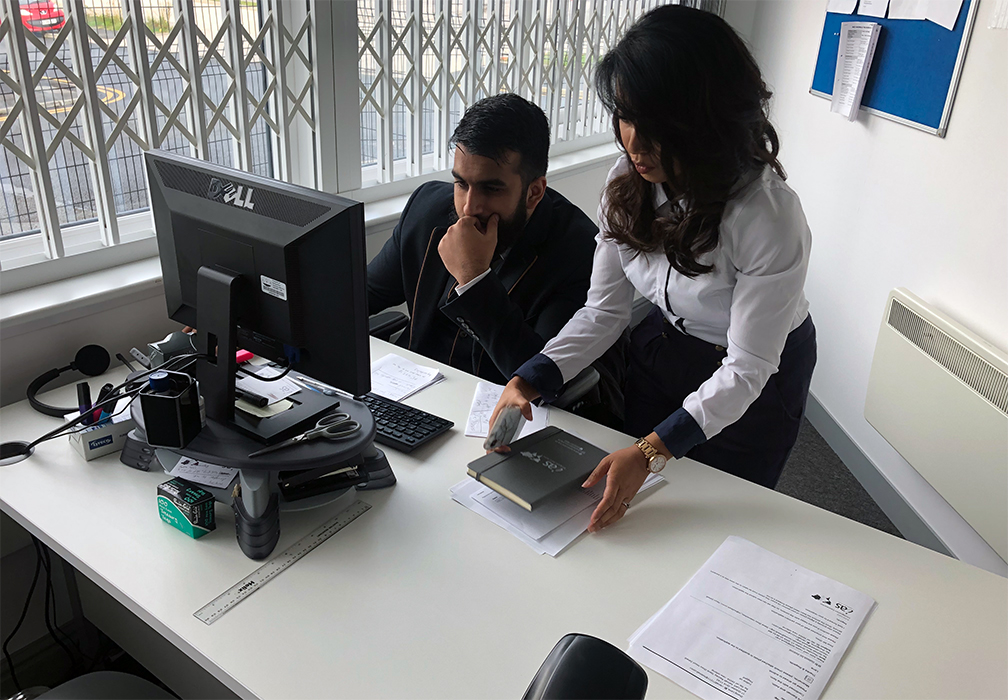 The Fast Track Package
Our Fast-Track Application Package is a premium service for those who need to submit their application in time with their deadlines. Your case will become a top priority for our lawyers and you will benefit from our highest-quality services.
Request the Fast Track Package
The Appeal Package
By choosing our Appeal Package, you can rely on our lawyers' legal knowledge and experience to ensure you have the highest chance of a successful appeal. We will also fully represent you in any hearings/tribunals.
Request the Appeal Package
Related pages for your continued reading.
Frequently Asked Questions
If you already have a certificate of naturalisation that proves you are a British citizen, you should be able to receive your UK passport in about 6-10 weeks. UK passport applications may have delayed processing times due to coronavirus. You may be able to expedite your passport processing time and receive it in just a few weeks for an additional cost.
If you do not have British citizenship yet, it can take six to nine months in order to complete the process if all the documentation is in order and your application is approved. This is a lengthy process but by ensuring you fill out the application form thoroughly and submit all documents you can avoid delaying the processing time.
The cost for a passport in the United Kingdom will depend on whether or not you already have British citizenship and the manner in which you apply for the passport. If you are already a citizen and you apply for a passport with standard application processing, it will be £86 for an adult and £56 for a child, plus an additional £19.86 courier fee.
Additional fees can apply if your travel plans require you to secure an expedited processing time. You will need to supply a travel itinerary or emergency travel document to the passport office when requesting an expedited passport.