Investor Visa Extension
The Investor visa is for wealthy Canadian citizens with a high net worth looking to make substantial financial investments in the United Kingdom.  It has the possibility of an extension, which can allow significant benefits to the holder.
If you would like further information on applying for the UK investor extension visa for Canadians, contact Total Law for assistance with your visa application process. Speak to one of our expert immigration lawyers about our immigration services today. Contact us at +1 844 290 6312 or use the online contact form to get in touch.
What is the Investor Visa Extension? 
The UK Investor visa, also known as the Tier 1 Investor, is a sought-after UK immigrant investor visa program. This visa is for Canadian investors who want to gain permanent residency in the UK via their investments.
This visa does not require Canadian investors to have an existing job offer or even an existing business before applying for the Visa. Plus, your application does not require a sponsor or an employment authorization.
The main qualification for this application is wealth, and wish to invest that wealth into the UK within the first three months. It is intended for business investment and others so that the economy, existing and new businesses to flourish, create jobs and help play an active role in UK finances.
After your initial visa is approved and you have received entry clearance into the UK, the next step is applying for an extension before your visa is due to expire, which is usually around three years from when you were granted your visa.
"I'm very happy with the standard of training received on the OISC Level 1 course, i passed my exam. Thank you!"
"My application was approved and a huge weight has been lifted from our shoulders this year "
"We used this service for the spouse visa extension application to assure that all the information was valid and correct."
How can a Canadian investor extend their visa? 
For a Canadian citizen, the initial visa length on the immigrant investor program lasts for up to three years and four months. Following that, it is possible to extend your Investor permit for a further two years by submitting an online visa application which will showcase how you meet the criteria for a visa extension.
It is worth noting, however, that there are recent changes to the investor visas that have impacted the extension process, making the visa requirements very strict. As such, it can be a long process and quite lengthy. You should ensure you have all of the supporting documents accessible, as without, your extension may very well be refused.
What are the requirements for a visa extension? 
Firstly, Canadian investors must demonstrate that, upon receiving their initial visa, a substantial investment of your funds was made within the first three months of the investor start date within the UK to provide fair market value to a business or in UK government bonds.
Also, you must meet additional requirements. The requirements you meet depend on when you received your visa. If it was before 6th November 2014, you will need to demonstrate the following information to the Home Office:
You had at least £1 million in your bank account or in your control within the UK before April 6th 2020
You have invested at least £2 million in UK government bonds, share capital or loan capital in active UK companies since 6 April 2020
You invested £750,000 in UK government bonds, share capital or in active UK companies within 3 months of your entry into the UK
However, in the more likely case that your visa was given after the 6th November 2014, you must demonstrate the following:
You have at least £2 million in the UK
You have invested that amount in share capital or in active UK businesses within 3 months of your 'investor start date'
Documents for the investor visa extension
You must provide extensive supporting documentation to demonstrate to the UK government how and when you placed the required investment.  Canadian investors must provide their full investment portfolio reports issued by the UK-regulated financial institution.
The investment documents have to showcase the following:
Investment portfolio to show you have the following:

You have a minimum investment of £750,000 in UK government bonds or a UK business within three months of your investor start date ( in the instance your visa was granted before 6th November 2014)
Proof that you invested the full investment of £2 million (in the instance that your visa was granted after 6th November 2014)
This level of investment options was maintained throughout the duration of your visa in the UK

Your current passport or other valid travel identification
Criminal record certificate from any country you stayed in for 12 months or more over the last 10 years
Do note that "investor start date," refers to the date you left Canada and entered the UK on an investor permit, providing you meet all the legal requirements of the visa.  If you switched from another visa or applied while in the UK, then your "investor start date" is the date your original visa application was approved
What is the processing time for the immigrant investor visa program extension?
In most cases, you will receive a decision on your federal immigrant investor program application within eight weeks of the date you submit your application.
Depending on when you apply, as a Canadian citizen, you may be offered the option to use a priority service, which results in the visa application only taking five working days.
If UK Visas and Immigration require additional information about your financial requirements, existing business, or any documents on your application, the application process can be delayed. There are some instances where the UK government may invite you to a consulate interview, and this can also add to the length of time your application takes.
If you get accepted, you'll receive a biometric residence permit within ten working days.
What is the fee for a Canadian citizen to extend their visa?
There are a few fees involved with the investor's extension. Canadian citizens have to pay:
Visa extension fee: £1,623
Immigration healthcare surcharge: (usually £624 annually)
Biometric information fee: £19.20
There is the option for some Canadian investors to opt for a faster decision by using the priority decision service, at a cost of £500. This is completely optional.
Can Canadians gain permanent residence in the UK via the investor permit? 
With the extension, you are one step closer to becoming a permanent resident of the UK.  Some Investor visa holders may qualify to apply for indefinite leave to remain (ILR) after two or three years, while others will be required to wait for five years.
If you have spent time in the UK on a different visa, such cases do not count towards the time frame it takes to get ILR status. Instead, the qualifying time starts from the date you entered the UK on the immigrant investor visa, and you can apply for settlement up to 28 days before you reach your time frame of the qualifying period.
To do so, you have to meet the indefinite leave to remain requirements. If your visa was issued between 6th November 2014 – 28th March 2019 you must:
You hold at least £2 million in the UK under your own control
You have invested your capital in the UK through government bonds, and share or loan capital in active and trading UK registered companies
You have maintained the level of investment for the entirety of the visa
You spent a continuous period of two years (where you invested £10 million), three years (where you invested £5 million), or five years (where you invested £1 million)
You have no qualifying absences during the qualifying time period
Have passed the Life in the UK test (where applicable)
People from Canada are not required to do English tests.  If you received your visa on or after 29th March 2019, the requirements are almost the same as the above.
After holding the indefinite leave to remain status for a year, you can move on to applying for British citizenship, which can be very exciting for investors who may wish to look into new business ventures or commercial enterprises.
At Total Law, we are committed to ensuring our clients have everything in place while also assisting them to prepare a top-notch application to ensure they successfully apply for an Investor visa extension.
We understand that you must first submit a successful application when your current Visa expires and any stay outside the validity of your visa is an immigration offence, and so can provide a speed and reliable service, acting fast before your visa expires
We will check to see if you are eligible for an extension, ensure you have the right documents and your past investments are sufficient, prepare a top-notch application, and manage contact with the Home Office when necessary to maximize your chances.
Give us a call on +1 844 290 6312 if you are currently in Canada or 0333 305 9375 if you are currently in the UK. You can also reach out to us through live chat or our contact form.
Advice Package
Comprehensive immigration advice tailored to your circumstances and goals.
Application Package
Designed to make your visa application as smooth and stress-free as possible.

Fast Track Package
Premium application service that ensures your visa application is submitted to meet your deadline.
Appeal Package
Ensure you have the greatest chance of a successful appeal. We will represent you in any case.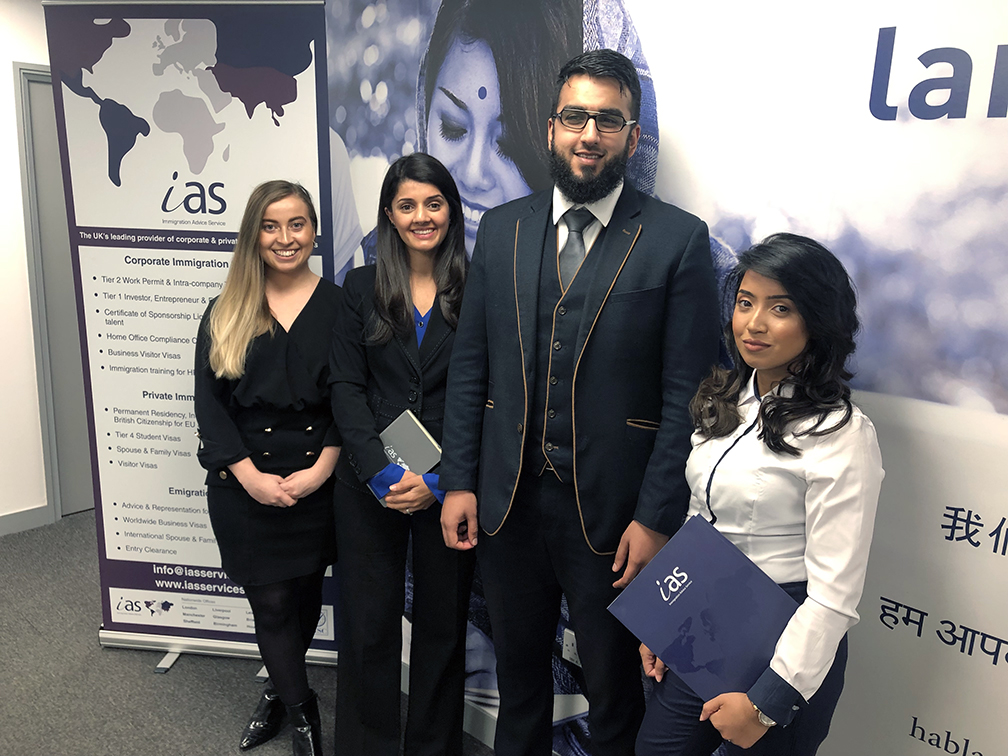 The Advice Package
During this untimed Advice Session with our professional immigration lawyers in London, you will receive our comprehensive advice, completely tailored to your needs and your situation.
Request the Advice Package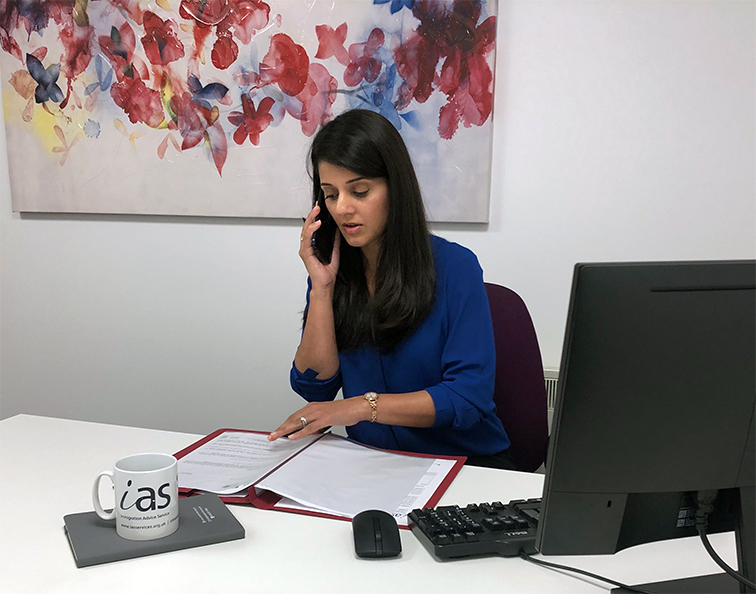 The Application Package
With our Application Package, your dedicated immigration lawyer will advise you on your application process and eligibility. Your caseworker will then complete and submit your forms to the Home Office on your behalf.
Request the Application Package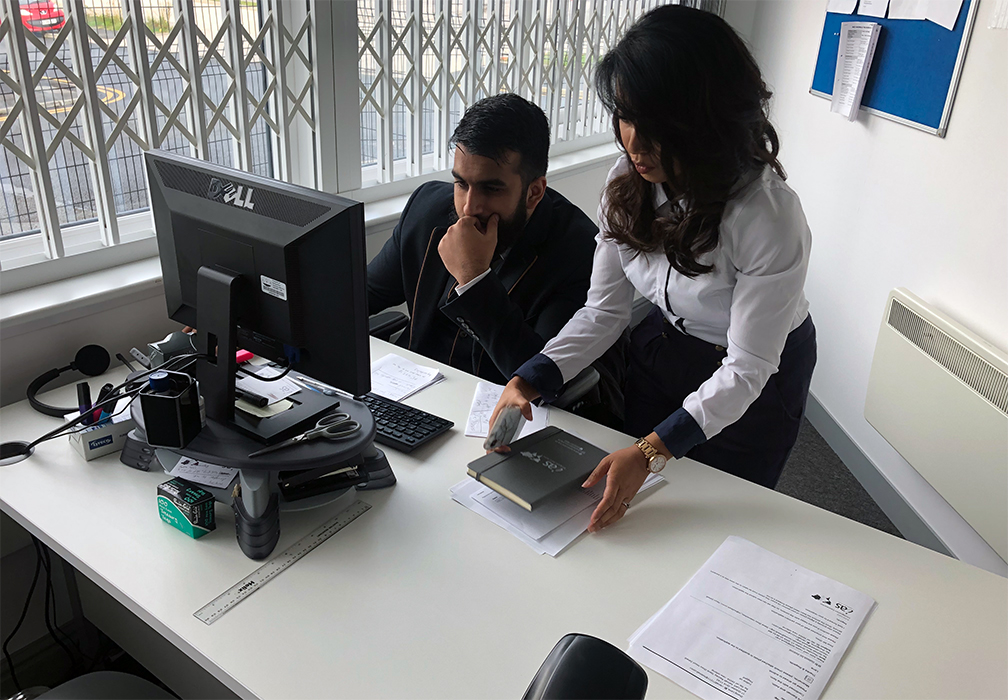 The Fast Track Package
Our Fast-Track Application Package is a premium service for those who need to submit their application in time with their deadlines. Your case will become a top priority for our lawyers and you will benefit from our highest-quality services.
Request the Fast Track Package
The Appeal Package
By choosing our Appeal Package, you can rely on our lawyers' legal knowledge and experience to ensure you have the highest chance of a successful appeal. We will also fully represent you in any hearings/tribunals.
Request the Appeal Package
Related pages for your continued reading.
Frequently Asked Questions
Yes, all dependents who are with you in the UK on your current valid visa will be included in your extension application, including children who have turned 18.
Yes, that is no problem. However, if your dependent family members are with you, you will need to apply separately for them.
The investor visa is intended for financial investment in the UK. If you plan to start an intended business, you can switch to the UK Start-up visa program which will enable you to explore business opportunities and run a commercial enterprise. You will need to submit a detailed business plan as part of that application.