British Citizenship for Canadian citizens
Certain Canadian citizens or residents may be eligible to apply for British citizenship from Canada.
If you would like further information and support to obtain foreign citizenship status, contact Total Law for assistance with your application. Speak to one of our expert immigration advisers today. Call +1 844 290 6312  or use the online contact form to get in touch.
What Is British Citizenship?
Becoming a British citizen will afford you the following benefits:
Permanent residence in the United Kingdom
The right to a British Passport in addition to your Canadian Passport
Civic rights including the right to vote in elections and run for public office
Access to NHS medical care
No limitations on your right to work
The freedom to travel in and out of the UK
Dual Citizenship if you are from Canada
You will have the same rights as other British nationals. If you are a Canadian citizen thinking of applying for British citizenship in order to stay in the UK permanently, it is helpful to know that both Canada and the UK both accept dual citizenship (also called dual nationality.) This means as a Canadian citizen if you are granted British nationality you will not lose your Canadian citizenship when you claim British nationality.
Note that due to the regulations on dual citizenship, you cannot get diplomatic help from the second country when you are in the first. For example, when you are in your home country of Canada, you have the automatic right to diplomatic assistance from Canada and not the United Kingdom.
Depending on your circumstances, there are a number of ways to be eligible for British citizenship. If you have eligibility via more than one factor,  you can choose on which basis to apply.
"I'm very happy with the standard of training received on the OISC Level 1 course, i passed my exam. Thank you!"
"My application was approved and a huge weight has been lifted from our shoulders this year "
"We used this service for the spouse visa extension application to assure that all the information was valid and correct."
Eligibility
As a Canadian, you may be eligible for British Nationality/ Dual Citizenship if the following circumstances apply to you:
Birth – You were a child born in the UK before the year 1983. This grants you British Citizenship by birth. You will also have the right to pass British nationality to your children. Note that you do not automatically get British citizenship by being born in the UK, it depends on the year you were born or other extenuating factors. In the event that you were born in the UK and do not have automatic citizenship, you may still be eligible to apply for citizenship should you meet the other factors for eligibility.
Adoption – If you are a child, whether born abroad to foreign nationals or to British citizens in the United Kingdom, under the age of 18 when the adoption order is made by a court in the UK.
Naturalisation – You are currently residing in the UK on a valid visa with the intention of naturalising as a British Citizen.
Marriage –You are married to a British citizen or in a civil partnership with a British citizen and you have lived in the UK for the last three years under indefinite leave to remain or settled status under the EU Settlement Scheme. In this situation, you will be eligible to apply immediately for British citizenship.
Birth Abroad – You have a parent who was born abroad but naturalised in the UK before you were born, or a parent born in the UK before the year 1983.
Descent – You are under 18 and you have a grandparent born in the UK.
Indefinite Leave To Remain – If you have indefinite leave to remain status in the UK you can apply for British citizenship status if you have resided in the UK for 12 months on this status.
Settled Status – If you have settled status under the EU Settlement Scheme you can apply for citizenship status if you have resided in the UK for 12 months on this status.
Other Requirements For British Nationality
Good Character Requirement
When applying for British citizenship/dual citizenship you will need to be able to provide evidence that you are of good character and of sound mind. Your financial and criminal records will be examined by the UK Visas and Immigration Department along with other areas of your background. Failure to disclose truthful financial or criminal records when you submit your application for citizenship can result in your application being rejected.
English Language Requirement
You may be required to prove your knowledge of English by passing a test at the level B1, or by presenting evidence of a higher education degree taught or researched in English.
UK Residency Requirement
Regardless of your basis of eligibility, you have to meet the residency requirement for British Citizenship. This means in most cases you need to have been present in the UK on a continuous basis for five years before applying. If you are a foreign spouse of a British citizen, you may be able to apply for citizenship after three years of residence in the UK.
During the five year span, you may not spend more than 450 days abroad, or 90 days in the last 12 months.
If you have questions regarding lapses in residency during this time span, contact Total Law for assistance with your application. Speak to one of our expert immigration advisers today. Call +1 844 290 6312 or use the online contact form to get in touch.
Applying for British Citizenship
There are several steps in the application process to obtain British citizenship.
Pay The Application Fees
There are two main fees when you apply for British citizenship. One is the non-refundable fee for handling and processing your application. The other is the fee for your citizenship ceremony. In some cases, you may be able to receive a refund for the citizenship ceremony if your application is rejected.
Submit Your Application And Documents Online Or By Mail
Applying online at the UK government's gov.uk website is the fastest way to get your application and documents in. If you apply by mail it is best to use a recorded delivery method.
Life In the UK Test
You will need to take the Life in the UK Test as part of your application for British citizenship if you are between the ages of 18 and 65. There are practice tests online that you can use to prepare. You must book the test at least three days in advance online. There is a £50 test fee.
In the event that you have a physical or mental condition that would prevent you from successfully taking the test, you may be able to provide a letter from a doctor confirming your condition.
Book Your Biometric Appointment
Once you submit your application you will receive an email regarding your biometric information (fingerprint and photograph.) You will need to make an appointment at a participating center. Depending on the appointment location site you may need to pay a fee.  You will need to obtain your BRP within 10 days of arriving in the UK.
Applying from within the UK
If you have applied for citizenship from within the UK as a Canadian citizen, you will need permission to stay in the UK during the time that you are waiting for your citizenship to be approved and finalized. For example, if you are in the UK on an Indefinite Leave To Remain Visa, or you have settled or pre-settled status as defined by the EU Settlement Scheme, this is considered as permission to stay.
Attending a Citizenship Ceremony
After your application for British nationality has been approved, you will generally need to attend a citizenship ceremony within three months.
In order to book the citizenship ceremony, you will receive an invitation letter. It can take up to three months from the time your application was approved to receive this letter. It may be possible in some cases to attend a virtual citizenship ceremony online.
During the ceremony, you will make an oath of allegiance to the UK and be presented with your certificate of British citizenship. In the event that you attend the ceremony online, your certificate will be sent to you by mail.
Getting Your British Passport
Once you have received your citizenship certificate you can apply for you first British passport.
You can fill out a form online or by mail to request your British passport for yourself or your children. You will hold both passports of the UK and Canada and have dual citizenship unless you should choose to give up your status as a citizen of one country.
Your British passport can be used to travel in and out of the country as well as to demonstrate your status as a British citizen.
How Total Law Can Help
Total Law has a highly experienced team of attorneys who are able to ensure your application for British nationality/ dual citizenship has the best chance of a successful outcome.
Your assigned immigration services advisor will review the legal guidelines and ensure your citizenship application is processed as fast as possible keeping in mind the standard wait times and laws.
It may take longer than usual for your citizenship application to be processed due to coronavirus. This wait time will not affect the outcome of your application. It may affect the amount of time it takes to receive documents back by post.
Total Law can also advise you on any other routes you may take based on your individual circumstances, so contact us today on +1 844 290 6312, or use our online contact form.
Advice Package
Comprehensive immigration advice tailored to your circumstances and goals.
Application Package
Designed to make your visa application as smooth and stress-free as possible.

Fast Track Package
Premium application service that ensures your visa application is submitted to meet your deadline.
Appeal Package
Ensure you have the greatest chance of a successful appeal. We will represent you in any case.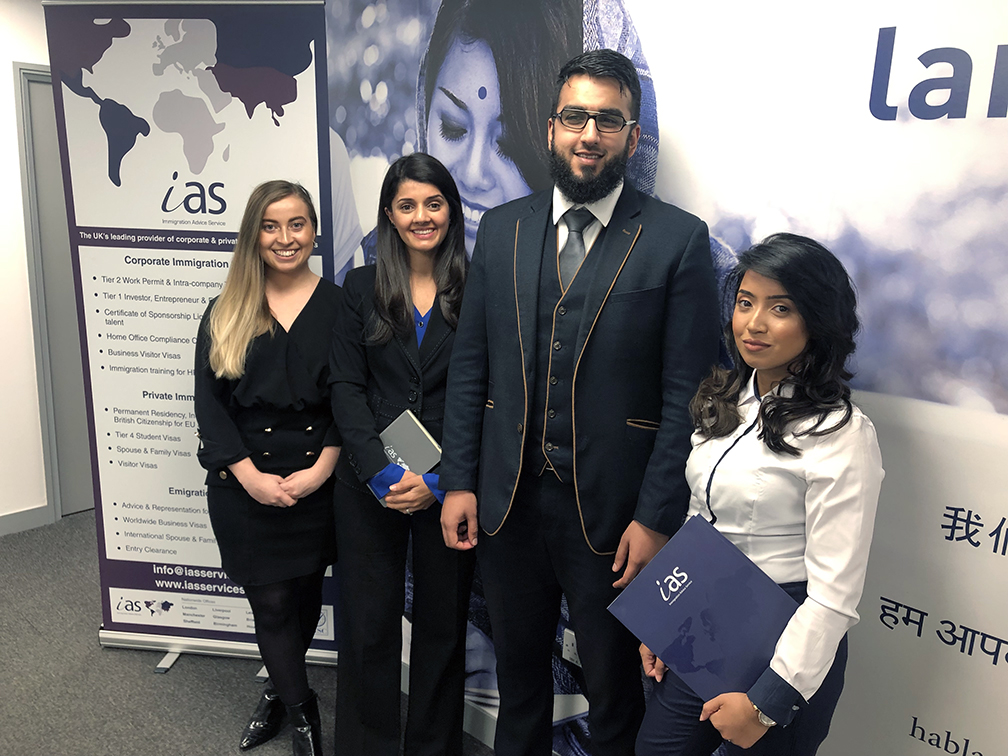 The Advice Package
During this untimed Advice Session with our professional immigration lawyers in London, you will receive our comprehensive advice, completely tailored to your needs and your situation.
Request the Advice Package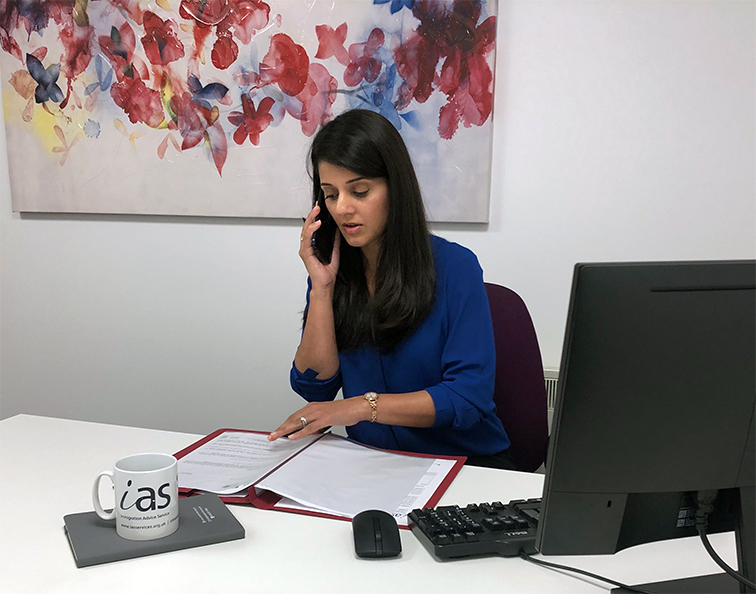 The Application Package
With our Application Package, your dedicated immigration lawyer will advise you on your application process and eligibility. Your caseworker will then complete and submit your forms to the Home Office on your behalf.
Request the Application Package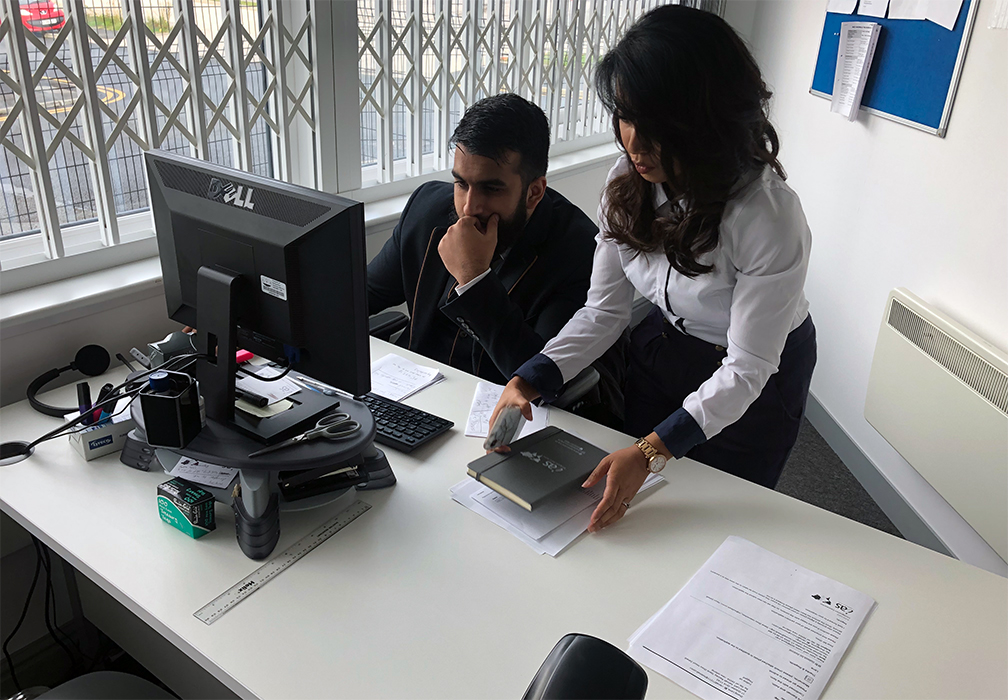 The Fast Track Package
Our Fast-Track Application Package is a premium service for those who need to submit their application in time with their deadlines. Your case will become a top priority for our lawyers and you will benefit from our highest-quality services.
Request the Fast Track Package
The Appeal Package
By choosing our Appeal Package, you can rely on our lawyers' legal knowledge and experience to ensure you have the highest chance of a successful appeal. We will also fully represent you in any hearings/tribunals.
Request the Appeal Package
Related pages for your continued reading.
Frequently Asked Questions
Yes, you will need to attend a citizenship ceremony either online or in-person to receive your citizenship. Due to coronavirus, the time allowance given to attend the ceremony by the British government has been expanded from three months to six months after your application for British nationality is approved.
The cost of the citizenship ceremony can vary depending on the type of ceremony you have. Generally, the public ceremony is included in your application fee. In certain cases, such as if you choose to have a private ceremony, you may need to pay an additional fee for this service.
You will typically receive a decision on your application within six months. In the event that more information is needed on your application, you will need to respond as soon as possible so that all information is taken into account for your application decision.