UK Residency
Obtaining residency in the United Kingdom for Canadian citizens is often also referred to as "Indefinite Leave to Remain"(ILR). ILR is a settled immigration status for people with permitted residence status who can live and work without restriction in the UK on an indefinite basis.
If you have any questions regarding the UK residency process for Canadian Citizens, contact our expert immigration lawyers at +1 844 290 6312  or leave a message online and we'll get back to you.
Why are the benefits of Indefinite Leave to Remain? 
Canadians with ILR are permitted to live and work in the UK, including Northern Ireland, free from any immigration or visa restrictions. They can access benefits from the UK government like other British citizens and have the ability to study at various levels.
Voting in elections or taking a job in public office in the United Kingdom, however, is only available to UK citizens, not permanent residents.
You will also be permitted to apply to get a British citizenship, if you wish, after one year of permanent residence.
Either way, once you naturalize as a British Citizen, you are then permitted to apply for your first British passport.
"I'm very happy with the standard of training received on the OISC Level 1 course, i passed my exam. Thank you!"
"My application was approved and a huge weight has been lifted from our shoulders this year "
"We used this service for the spouse visa extension application to assure that all the information was valid and correct."
What are the eligibility criteria for UK residency?
There are various methods and pathways to applying for UK permanent residency, based on your individual circumstances. Depending on your individual circumstances you may hold already hold the right to live and work in the UK if you:
Hold 'settled status' per the EU Settlement Scheme (Canadian government permits any Canadian citizen the right to dual citizenship, for example)
Are an Irish citizen
However, if none of those applies to you, there are a number of ways to apply for UK residency.
It should be noted that ILR applicants cannot have been absent from the UK for more than 180 days in the five consecutive 12 month periods.
Life in the UK Test
Canadians are not required to demonstrate their English language proficiency, whereas other foreign nationals do. Canadians do, however, need to take the Life in the UK test. This test is to determine if the applicant possesses sufficient knowledge of what life in the UK is like. The test is mandatory, 45-minutes, and includes 24 questions that test your knowledge of British nationality, national traditions, and customs.
To pass, applicants must score 75% or more. If you fail, you have to wait 7 days before taking the test again, but you can take the test as many times as you need to and you will need to book and pay again each time.
There are more than 30 centres that can administer the test across the UK. Applicants are required to book their Life in the UK Test online, a minimum of 3 days in advance. The test costs £50.
You are not required to take the Live in the UK if you are under the age of 18, or 65 years or older or if you have passed the Life in the UK test before, or if you have a long-term physical or mental condition.
Work visas in the UK that lead to ILR
To be eligible for ILR, you usually would need to have worked and kept continuous residence in the UK for 5 years, except for the Innovator or Global Talent visa where ILR can be sought after just 3 years or a Tier-1 visa where it can be sought after between 2-3 years.
Most ILR applicants will also need to provide proof of your work, a valid job offer, and the UK sponsor licence from a recognized workplace.
The visa categories where you can gain ILR through work are as follows:
Tier 2, T2, International Sportsperson or Skilled Worker programs
Global Talent, Tier 1 Entrepreneur or Investor visa
Innovator visa
Represent an overseas business
Turkish Worker or Businessperson visa
A private servant in a diplomatic household with an International Agreement visa, or a domestic worker
You will also have to provide bank statements that prove you meet financial or salary requirements. All this will depend on the exact work visa you hold.
Family Visas that lead to ILR
If you have a family member that is already settled in the UK – either as a British national or a settled person, you can use this visa to eventually gain Indefinite Leave to Remain.
You'll be able to rejoin your family in the UK with one of the below visas, and after either 5 – 10 years (depending on visa requirements) you can apply for IRL, 28 days before the visa expires:
Parent of a British national or settled person
Dependent Child of a British national or settled person
Adults coming to be cared for by a relative
UK Ancestry Visa
EEA Family Permit
Spouse Visa
 Fiance Visa
Unmarried Partner Visa
You can also apply for ILR based on if your partner has died or if your relationship ends due to domestic violence.
Additional ways to get permanent residence in the UK
Refugees, humanitarian protection, or people who hold Discretionary Leave can get permanent resident status. In addition, people returning to the United Kingdom after already holding Indefinite Leave to Remain status and people who have served in the armed forces can also obtain permanent residence.
Furthermore, if you have lived in the UK for the qualifying period of 10 years, of continuous and legal stay, you can apply for ILR.
Note that the time spent in the United Kingdom on visas such as the Youth Mobility Visa through the Youth Mobility Scheme, and student visa time does not normally count towards the time needed for becoming a permanent resident.
What is the application process for ILR for Canadians?
For the most part, applications for ILR are done online, from inside of the United Kingdom. The correct application form will depend on which immigration category you are applying to, based on your visa.
The most common form of online application are:
Apply to Settle in the UK including work-based categories, known as SET O application
Apply for ILR based on Long Residence in the UK, known as SET LR
Apply to settle as the partner or parent of a settled person, known as SET M.
What documents are required for UK permanent residency?
Canadian applicants need to provide a significant amount of documents, which vary depending on the visa type. This is a general idea, but not the exhausted live the UK offices of immigration or visa application centre can ask for:
A valid passport
Birth certificate
Provide proof of any absences including holidays that you left the UK
Payslips from your employer to prove you meet the minimum income requirements
Certificate from the Life in the UK test
Biometric details
Work permit
What are some reasons applicants get refused ILR status?
Some of the reasons applicants are denied for Indefinite Leave to Remain may include:
Wrong or insufficient documentation
Wrong or incomplete application forms
Failure to provide additional documents or information within a specified period
In the case that the ILR application is refused, you can resubmit your ILR application, appeal the decision, lodge an administrative review and/or  judicial review.
What is the permanent residence fee?
The fee for indefinite leave to remain is £2,389, but please note that this fee is not inclusive of the mandatory £19.20 biometric fees.
You can opt for super-priority processing for an additional £800 ( takes 24 hours) and priority processing (takes 5-day processing) for £500 (only when eligible).
How long does getting ILR normally take? 
The typical time for ILR applications is around 6 months without opting for the additional priority processing times.
However, note that this may take longer depending on how busy the service is, and if the Home Office contact you regarding any additional potential issues with your application.
How Can Total Law Help?
Indefinite leave to remain is one of the most sought-after and desirable UK immigration statuses for those who wish to settle in the UK permanently. However, it can also be very difficult to attain.
If you would like any additional assistance with your UK residency application from Canada, Total Law are here to help.
We offer comprehensive and bespoke legal services for those looking to permanently move to the UK or anywhere else in the world.
Whether you need assistance with the ILR application itself, advice on alternative routes to UK long-term residency, or just want to talk to a professional to better understand the potential options available to you, we can help.
For more information about the services we provide, call us today on +1 844 290 6312 or contact us through our online form.
Advice Package
Comprehensive immigration advice tailored to your circumstances and goals.
Application Package
Designed to make your visa application as smooth and stress-free as possible.

Fast Track Package
Premium application service that ensures your visa application is submitted to meet your deadline.
Appeal Package
Ensure you have the greatest chance of a successful appeal. We will represent you in any case.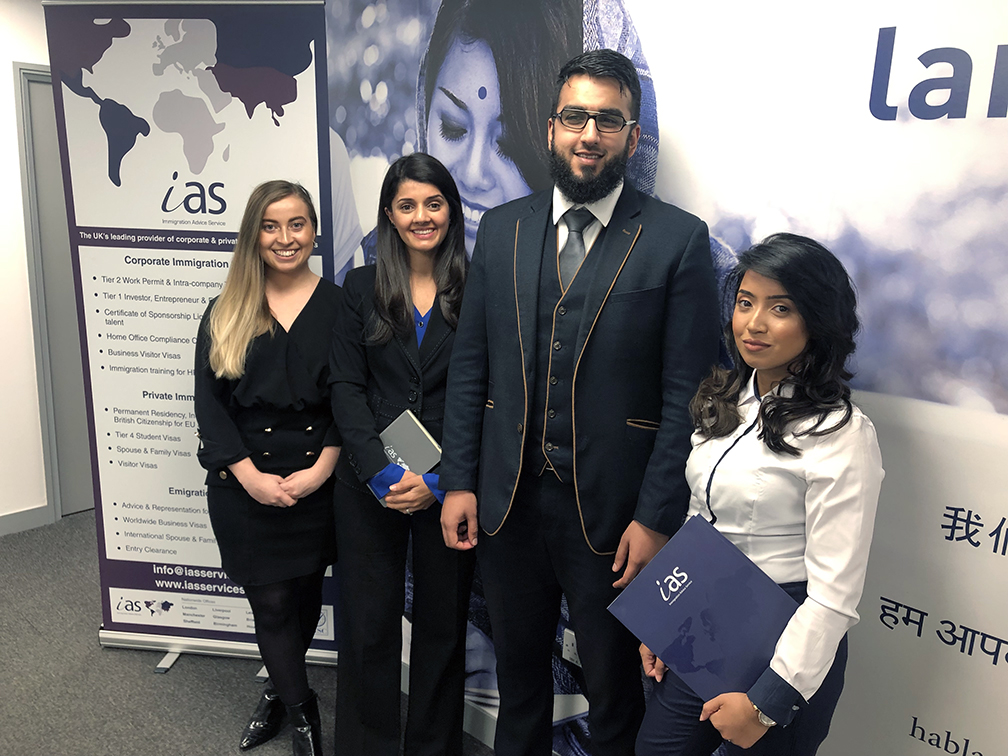 The Advice Package
During this untimed Advice Session with our professional immigration lawyers in London, you will receive our comprehensive advice, completely tailored to your needs and your situation.
Request the Advice Package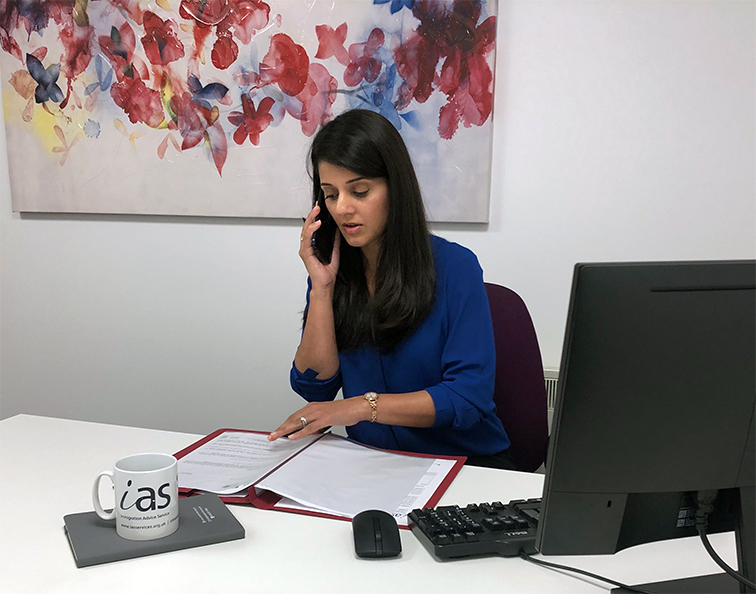 The Application Package
With our Application Package, your dedicated immigration lawyer will advise you on your application process and eligibility. Your caseworker will then complete and submit your forms to the Home Office on your behalf.
Request the Application Package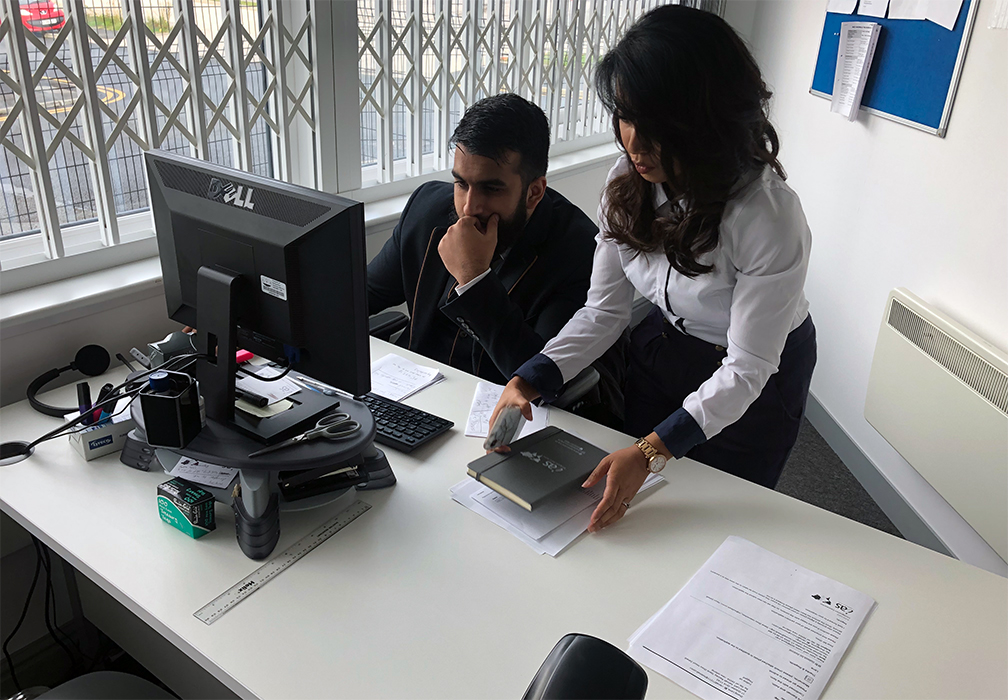 The Fast Track Package
Our Fast-Track Application Package is a premium service for those who need to submit their application in time with their deadlines. Your case will become a top priority for our lawyers and you will benefit from our highest-quality services.
Request the Fast Track Package
The Appeal Package
By choosing our Appeal Package, you can rely on our lawyers' legal knowledge and experience to ensure you have the highest chance of a successful appeal. We will also fully represent you in any hearings/tribunals.
Request the Appeal Package
Related pages for your continued reading.
Frequently Asked Questions
The requirements are dependent specifically on the category of visa that you hold and that you entered into the UK with.  In most cases, you will need to pass a 'Life in the UK Test' but Canadians don't need to pass the English language test.
You can apply to naturalize as a British Citizen once you have Permanent Residence for a minimum of a year.
However, if you are the wife/husband of a British Citizen, you may be able to apply for Naturalization as soon as you have obtained Permanent Residence.
All correspondence will come for the Home Office and they will update you regularly when necessary.