What Does a Biden Presidency Have to Offer US-Africa Relations?
A few weeks before the inauguration ceremony as the 46th president of the United States, can US-African relations look forward to a better and respectful future under President-elect Joe Biden?
An Overview
Africa-US relations in the past four years of the outgoing Donald Trump's administration was largely characterized by derision and disdain. This perhaps explains why many Africans, both at home and in diasporas, showed a great deal of solidarity for the incoming president since the beginning of his campaign.
Joseph Robinette Biden Jr. will assume office on January 20, 2021, as one of US presidential candidates that enjoyed the largest support of black voters. Serving under President Obama, the US first black president, is one of Biden's advantages with the black community. But beyond that, he also, on his own, shares a deeper level of connectedness to African-Americans, than other candidates in his party.
The solidarity didn't start during the general presidential election. 50% of African-American primary votes went to Biden during the Democratic Primary while his closest contestant, Elizabeth Warren could only amass 12%. During the election, black voters turned out for Biden at an estimated 87%.
So, when it became obvious that Biden-Kamala team would occupy the White House come January, wild jubilations rented the air in black communities in the US and other parts of the world.
African Relief Over President Trump's Defeat in US Election
Back home, while most African leaders were guarded in their congratulatory messages to the President-elect, given the many controversies that followed the election, some African opinion leaders and observers couldn't hide their feelings of relief.
A statement from the Nelson Mandela Foundation read: "It is with a sense of relief that we have seen President Donald Trump defeated in the US presidential election. Like many around the world, we celebrate the fact that we won't have to watch him undermining democratic institutions."
"Africa-US relations in the past four years of the outgoing Donald Trump's administration was largely characterized by derision and disdain"
The Foundation's expression of relief is understandable, considering the actions and inactions of President Trump towards the continent. Barely a year after he took office, Trump had referred to Haiti and African nations with derogatory, demeaning words while holding a closed-door meeting at the White House. His government also didn't show much interest in African matters, and he never visited the continent during his four years in office.
Trump's Presidency Marked a Decline in Africa-US Relations
Trump's election brought a radical break from the robust Africa-US engagement which began under the Clinton administration and deepened under the Bush and Obama administrations.
During these three governments before Trump's, Africa enjoyed a substantial share of the US annual foreign funding. This includes the Emergency Plan for AIDS Relief (PEPFAR) that was launched by President George W. Bush in 2003. The annual US aid to Africa under President Obama fluctuated between $7billion and $8billion.
While the continent still continued to get roughly $7 billion US aid allocations from Trump annually, a look at US-Africa trade under the outgoing administration showed a total decline. It fell to around $41 billion dollars in 2018, compared to $100 billion back in 2008.
Many African countries have been trading their petroleum, metals, and other natural resources with the US under the African Growth Opportunity Act (AGOA), a trade deal created in 2000. The deal, among other things, provides tariff-free access to approximately 6,500 products from 38 African countries.
It must be said though that Africa didn't fare badly under Trump's AGOA and other initiatives. For instance, many African countries benefited handsomely from his administration's initiatives such as Prosper Africa and Better Utilization of Investments Leading to Development Act of 2018 (BUILD Act).
Impact of Trump's Policies on Africa-US Relations
Under Trump, the BUILD Act converted the Overseas Private Investment Corporation (OPIC) to the US Development Finance Corporation, doubling its budget to $60 billion from $29 billion.
"There were also seemingly punitive measures against African countries that didn't agree with his expectations of reciprocal "free" trade"
His administration was also believed to play a significant role in easing out the Democratic Republic of Congo strongman Joseph Kabila in 2019, supporting Sudan's fledging a democracy, and ending the civil war in Cameroon. Some analyst viewed this as Trump's efforts in advancing the cause of democracy in the African country.
On the other hand, however, Trump's policies were more of bilateral rather than multilateral, leaving behind some African countries. There were also seemingly punitive measures against African countries that didn't agree with his expectations of reciprocal "free" trade. Rwanda, for example, was the first scapegoat for this. After Rwanda's decision to increase tariffs on imports of used clothes and footwear from the United States, President Trump responded by suspending Rwanda's right to export clothing duty-free to the US.
Additionally, many African countries fell victim of the Trump's administration Muslim travel ban, which does not only affect the nationals of these countries but also dent the overall image of Africa, presenting it as a continent of insecurity and unrest. African asylum seekers and refugees in the US were also not spared of the administration's several anti-immigrant policies.
These and several other reasons explain Africa's optimism in the incoming administration. Some analysts believe that Biden's team will improve commercial ties and official relationships with Africa. There is also the likelihood of enjoying multilateralism under Biden rather than bilateralism, which prevailed with Trump.
Africa's Expectations from the Biden Administration
The many travel bans and restrictions affecting many African countries could also be relaxed. Also, Nigerians, Tanzanians, Sudanese, and other nationals currently banned from obtaining the US permanent residence may also get relief from the suspension. Come January 2021, Biden will make history as the first US president to have not only a female vice but also one with African roots. In addition, his early cabinet selections suggest that he is keen on running an inclusive government.
Recent past presidents, including Trump, designed Africa-specific initiatives to advance the US relationships with the continent. Biden will also most likely follow suit. Though how exactly and whether he would match or even surpass the past records, remain to be seen.
You may be interested in reading about.
Advice Package
Comprehensive immigration advice tailored to your circumstances and goals.
Application Package
Designed to make your visa application as smooth and stress-free as possible.
Appeal Package
Ensure you have the greatest chance of a successful appeal. We will represent you in any case.

Fast Track Package
Premium application service that ensures your visa application is submitted to meet your deadline.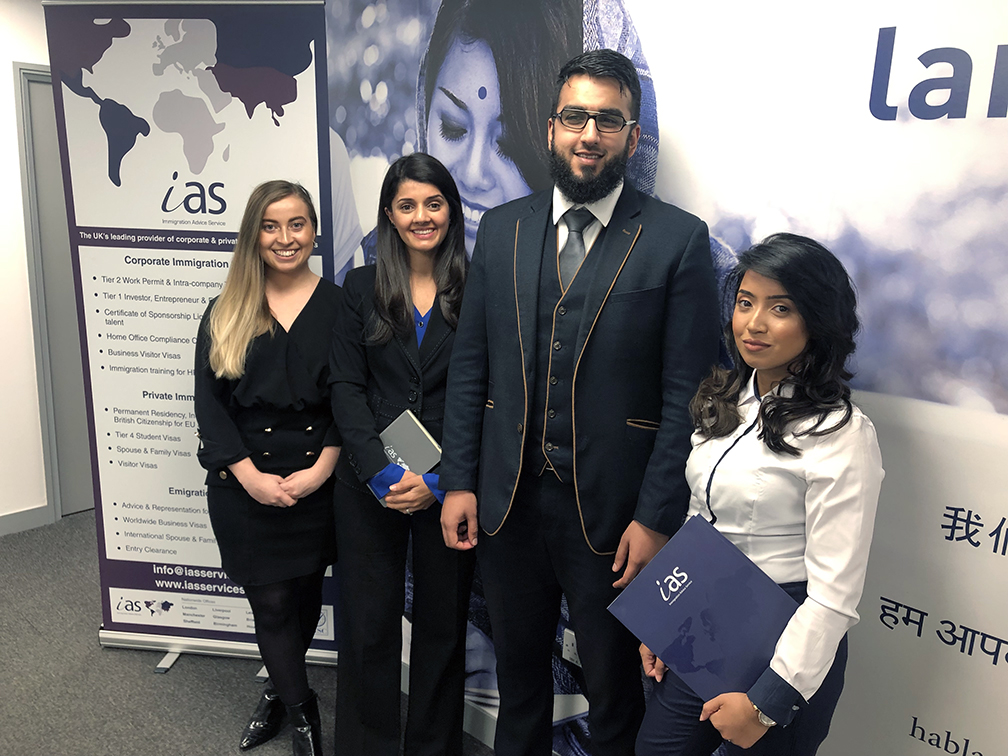 The Advice Package
During this untimed Advice Session with our professional immigration lawyers in London, you will receive our comprehensive advice, completely tailored to your needs and your situation.
Request the Advice Package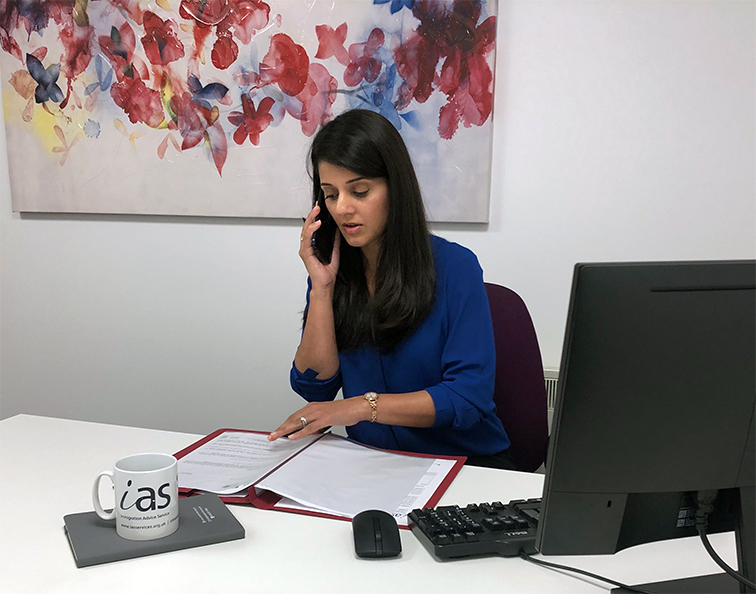 The Application Package
With our Application Package, your dedicated immigration lawyer will advise you on your application process and eligibility. Your caseworker will then complete and submit your forms to the Home Office on your behalf.
Request the Application Package
The Appeal Package
By choosing our Appeal Package, you can rely on our lawyers' legal knowledge and experience to ensure you have the highest chance of a successful appeal. We will also fully represent you in any hearings/tribunals.
Request the Appeal Package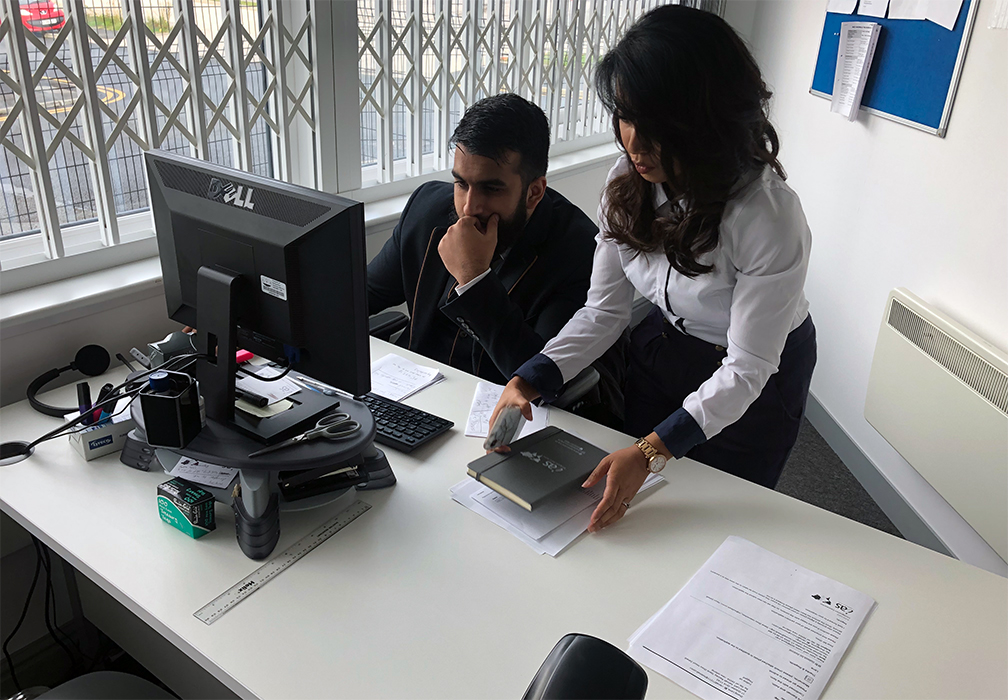 The Fast Track Package
Our Fast-Track Application Package is a premium service for those who need to submit their application in time with their deadlines. Your case will become a top priority for our lawyers and you will benefit from our highest-quality services.
Request the Fast Track Package