Big Tech's Grip on Immigration
Big tech companies wield an overwhelming power monopoly in global political, social and economic affairs. Facebook banning news in Australia over the past week showed the lengths companies would go to maintain their power. They are also complicit in and profit from the hostile nature of the immigration and asylum system in some countries.
Overview on Big Tech's Grip on Immigration
Self-referencing, suppression of free speech, breach of privacy, and other unpleasant conduct show how big tech's grip on our world is fast becoming a threat to the global social system. With about half of the world population relying on digital services in their everyday lives, more government involvement is needed in regulating the activities of tech firms. Unfortunately, many world leaders seem to lack the political will to hold big tech in check.
Most government agencies have become heavily digitalized with over-reliance on private companies to perform basic government responsibilities – leaving no room for adequate checks and balances. Recent reports show big tech roles in the current hostile border surveillance regime and intrusive asylum system in some western countries.
Big Tech Influence on Immigration Systems
From the UK to the US, immigration agencies use tools developed by tech firms for surveillance of migrants, which sometimes leads to stereotyping, profiling, and other social injustices.
A recent Privacy International (PI) report raises deep concern about the over-reliance on tech companies in the UK's highly privatized migration system. Contracts worth billions are awarded to many of these companies to develop and deploy tools that track people without regard to privacy rights. These surveillance tools range from mobile phone data extraction devices, which analyse migrant's metadata and their GPS location history, mobile biometric scanning devices, and aerial surveillance drones.
In 2018, software developed by Palantir, a US tech company, was used in President Donald Trump's cruel 'zero tolerance' policy to target, arrest and deport migrants and separate hundreds of children from their families. Despite the human rights controversies trailing Palantir, the same company was awarded a multi-million surveillance contract last year by the UK Cabinet Office to oversee post-Brexit border and custom data.
Data-Sharing Endangers Victims
The convergence of these datasets at various arms of the immigration and asylum agencies 'has already had important implications,' the report stated. Police and immigration enforcement officers are empowered to rapidly identify people and check their immigration status.
According to the Home Office Biometrics (HOB), if an officer suspects someone of an offence, they can take fingerprints from them even without their consent. Giving such prerogative to law officers enables further discriminations against non-white people or those who don't speak with a British accent and could discourage people with irregular status who are victims of crimes from talking to police.
A report from the police watchdog published last year found that victims of crime were 'fearful' of reporting crimes if they had insecure or uncertain immigration status, due to being reported to the Home Office. Police and the Home Office share data through the Police National Computer on witnesses, criminals, and victims of crime. Human rights organisation Liberty alleged 'immigration offenses are prioritized over other offenses', even in cases of abuse.
"The convergence of these datasets at various arms of the immigration and asylum agencies has already had important implications"
Private Profiteering
Big tech also enjoys certain undue advantages which undermine the global competition law. In the digital space, companies like Google and Apple crowd out smaller companies, giving little or no chance to compete.
This also extends to the corridors of power, allowing many tech firms access to large-scale contracts, which are sometimes poorly executed, as they enjoy minimal scrutiny or accountability.
In the Privacy International report, 39 influential tech companies were named to have gotten contracts from the UK immigration agencies. The contracts range from the development and deployment of digital tools to 'supplying staff and vague services' to those agencies. The companies include IBM, Deloitte Digital, and Fujitsu. Their activities remain shrouded in secrecy, with deliberate intent to divert the public's attention from what the real problems with the system are.
"Digital prowess that should make life easier for all is fast becoming an instrument of harassment in the hands of the powerful"
Holding Big Tech to Account
It is worrisome that the digital prowess that should make life easier for all is fast becoming instruments of harassment in the hands of the powerful against the vulnerable in society.
Some world leaders are also taking proactive steps at curbing big tech's increasing influence in their jurisdictions. A good example is the EU which has come up with various legislations and to address the situation. As Privacy International's research concludes, the complexity of the Home Office's systems in the UK and its lack of transparency adds weight to the idea that it is fundamentally 'broken'.
You may be interested in reading about.
Advice Package
Comprehensive immigration advice tailored to your circumstances and goals.
Application Package
Designed to make your visa application as smooth and stress-free as possible.
Appeal Package
Ensure you have the greatest chance of a successful appeal. We will represent you in any case.

Fast Track Package
Premium application service that ensures your visa application is submitted to meet your deadline.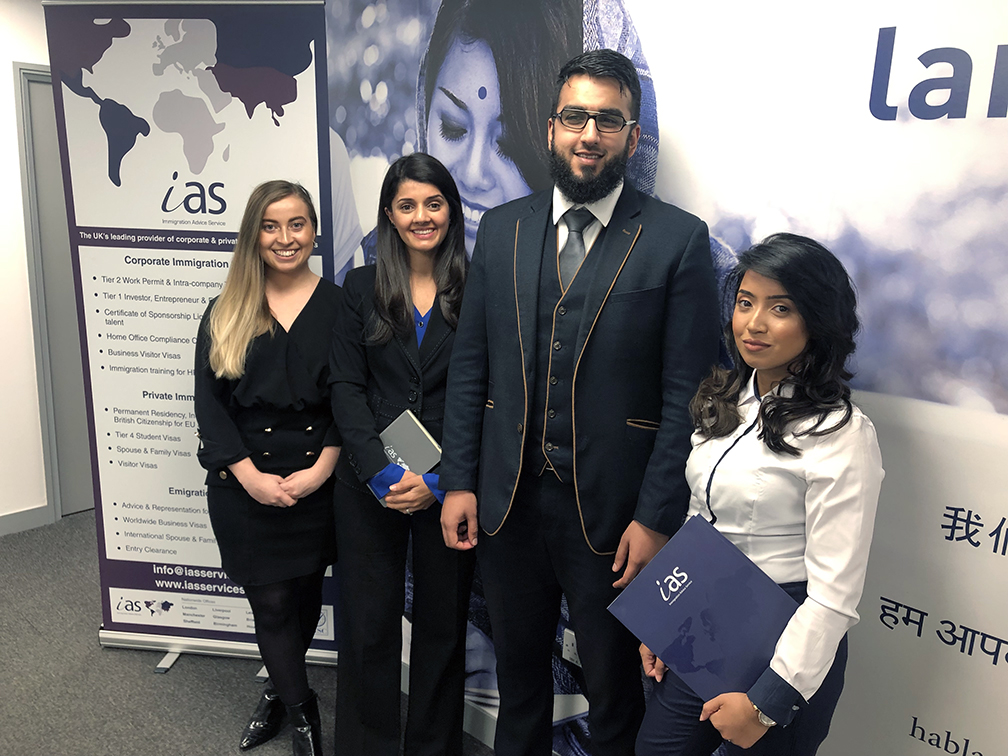 The Advice Package
During this untimed Advice Session with our professional immigration lawyers in London, you will receive our comprehensive advice, completely tailored to your needs and your situation.
Request the Advice Package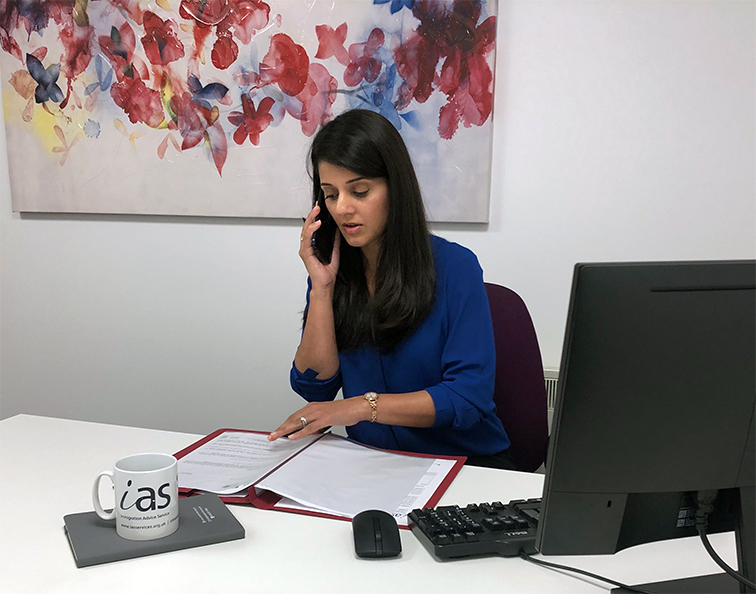 The Application Package
With our Application Package, your dedicated immigration lawyer will advise you on your application process and eligibility. Your caseworker will then complete and submit your forms to the Home Office on your behalf.
Request the Application Package
The Appeal Package
By choosing our Appeal Package, you can rely on our lawyers' legal knowledge and experience to ensure you have the highest chance of a successful appeal. We will also fully represent you in any hearings/tribunals.
Request the Appeal Package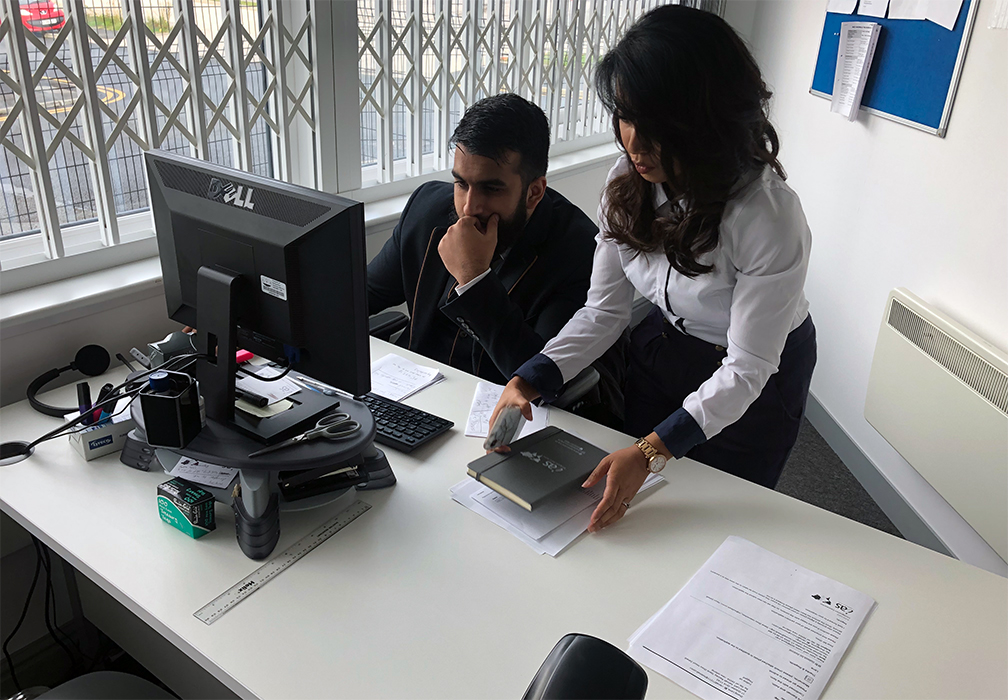 The Fast Track Package
Our Fast-Track Application Package is a premium service for those who need to submit their application in time with their deadlines. Your case will become a top priority for our lawyers and you will benefit from our highest-quality services.
Request the Fast Track Package