Can I Hold a British and Irish Passport?
Dual passports are allowed in both the UK and Ireland, enabling holders to travel, work and study in Ireland and the UK.
For more information about dual passports in the UK and Ireland or support with your passport application, call +353 061 518 025, or contact us via online chat.
What Are The Advantages of Holding Both Passports?
British and Irish passports are ranked among some of the most powerful passports in the world. Holding both passports gives you the right to live, work, or study in both countries, travel abroad to up to 187 countries and territories, and be entitled to essential diplomatic services from Irish, UK and EU embassies.
Other advantages include:
Travelling freely throughout the 28 EU/EAA member states to live, work, and study
If you live in the UK with an Irish passport, you will not be subject to the 90/180-day rule
If you have children, they will be granted your nationality even if they were born overseas
You and your children can access EU education programmes
You can vote in Irish, UK and European elections
You can be elected to government in the Republic of Ireland, the UK and the EU
The Common Travel Area eliminates the need for citizens of both countries to acquire the other passport of which they are not citizens. Nevertheless, there are still benefits especially for UK citizens in light of Brexit.
What Are the Restrictions and Limitations of Holding Both Passports?
Holding dual citizenship is generally considered advantageous. However, the application process for it can be complicated and costly.
One of the main concerns of holding dual citizenship is also double taxation. However, if you have both a British and Irish passport, you will likely receive a double taxation 'relief' based on your exact circumstances, your income and the double taxation agreement between the two countries.
Process of Applying for Both Passports
You must provide the passport you already have as one of the documents supporting your dual passport application. This is to confirm your identity and eligibility. But the exact method of application will depend on your circumstances.
You should reach out for immigration advice if you are clear about what documents you need to provide when applying for a travel document.
Requirements for Holding Both Passports
You must have adequate citizenship to apply for both passports. Therefore, you must fulfil the eligibility criteria to apply for both passports by birth, descent or naturalisation.
Applying for an Irish or British Passport
Introduction
To ensure a successful application, you must provide supporting documents and fulfil the requirements.
Required Documents for a Successful Application
The documents you must provide to support your passport application will depend on the type of application you are submitting and your individual circumstances.
However, anyone applying for a passport should be prepared to gather the following basic documents:
Valid passport or travel document
Digital passport photograph
Full birth certificate
Proof of identity and address
If relevant, evidence of at least one Irish/British parent or grandparent
Irish Passport and British Passport Waiting Time and Fees
For first-time online applications, the average Irish passport waiting time is 20 working days. However, if you wish to apply by post, you should allow at least 8 weeks to process your application (excluding postage times).
The standard adult 10-year passport costs €75 if you apply online. Post passport costs €80 (plus €9.50 Post Passport Fee). For larger 66-page passports, you must pay an additional €30.
First-time British passport applications can take around 10 weeks to be processed. Applying online costs £82.50 for an adult 10-year passport and £53.50 for a child. These fees rise to £93 and £64 if applying via post.
Dual citizenship is a popular route for many people. The application process can seem complicated if you are considering applying for an Irish or British passport. You need documents to support your application to ensure your application is accepted.
However, our immigration service offers legal advice and assistance to ensure your application for an Irish or British passport is successful. Our team can work with you to help you assemble the required documents and answer any questions you may have during the process.
For more information about how we can help you and the services we offer, call us on +353 061 518 025, or contact us online through chat.
You may be interested in reading about.
Advice Package
Comprehensive immigration advice tailored to your circumstances and goals.
Application Package
Designed to make your visa application as smooth and stress-free as possible.
Appeal Package
Ensure you have the greatest chance of a successful appeal. We will represent you in any case.

Fast Track Package
Premium application service that ensures your visa application is submitted to meet your deadline.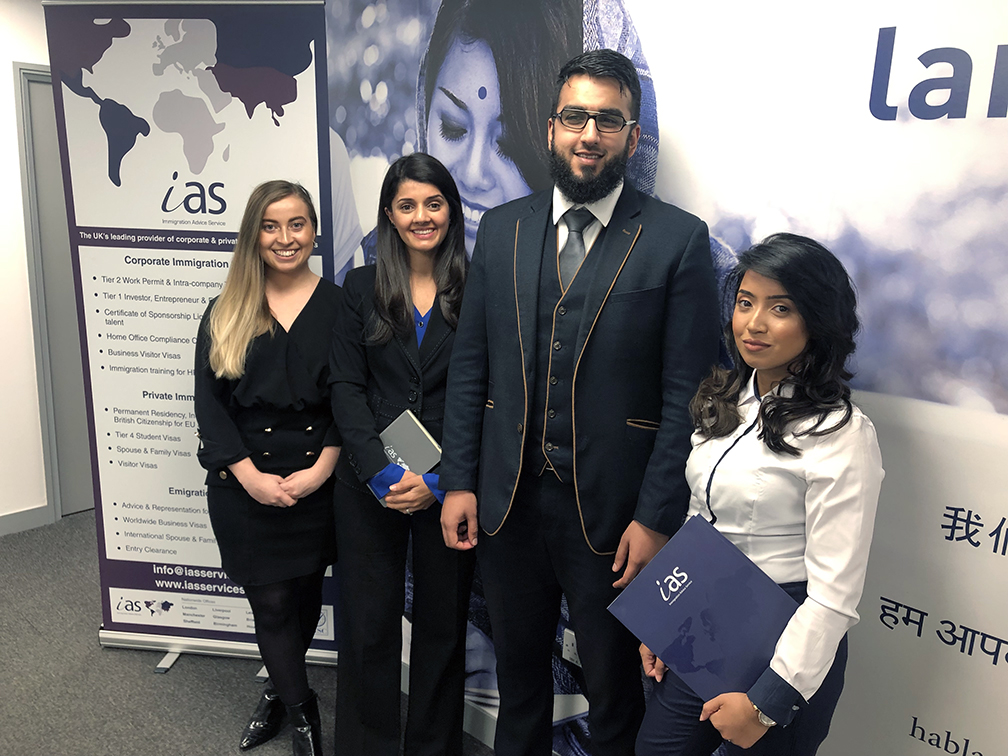 The Advice Package
During this untimed Advice Session with our professional immigration lawyers in London, you will receive our comprehensive advice, completely tailored to your needs and your situation.
Request the Advice Package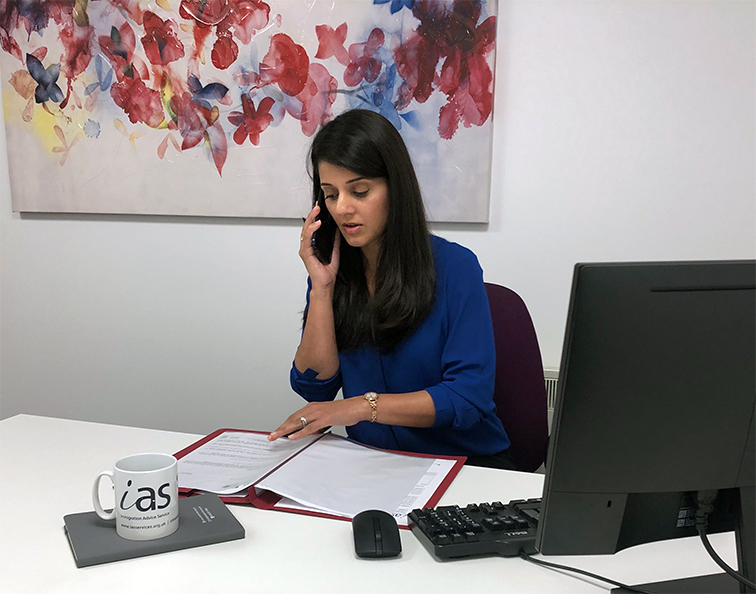 The Application Package
With our Application Package, your dedicated immigration lawyer will advise you on your application process and eligibility. Your caseworker will then complete and submit your forms to the Home Office on your behalf.
Request the Application Package
The Appeal Package
By choosing our Appeal Package, you can rely on our lawyers' legal knowledge and experience to ensure you have the highest chance of a successful appeal. We will also fully represent you in any hearings/tribunals.
Request the Appeal Package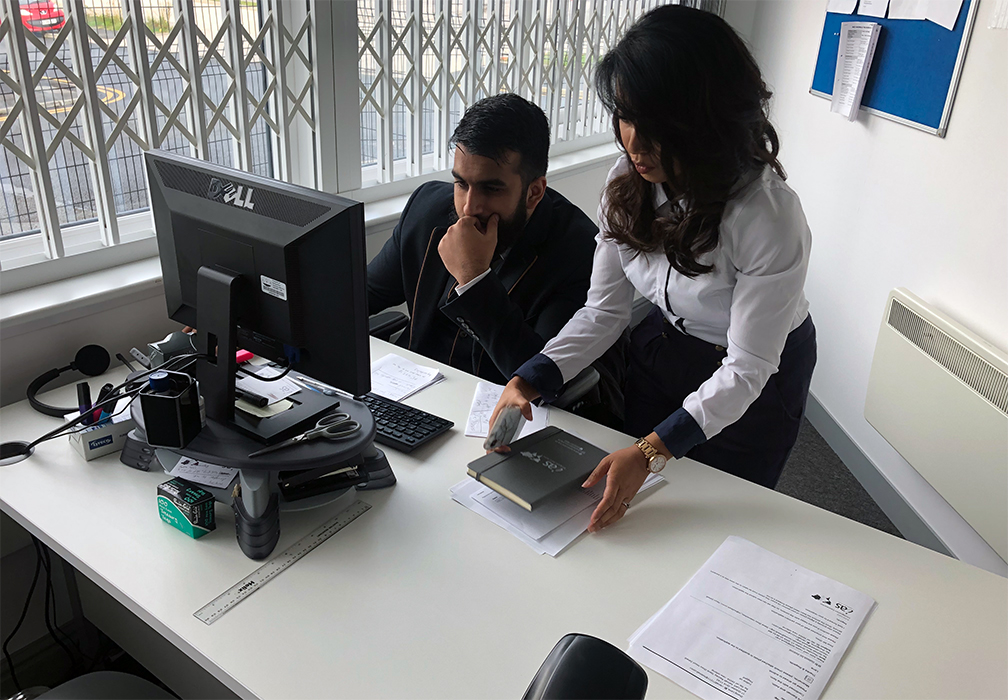 The Fast Track Package
Our Fast-Track Application Package is a premium service for those who need to submit their application in time with their deadlines. Your case will become a top priority for our lawyers and you will benefit from our highest-quality services.
Request the Fast Track Package
Frequently Asked Questions
Yes. If you're a spouse of an Irish citizen, you may be eligible to become an Irish citizen by naturalisation first, and then eventually, for an Irish passport.
First, however, you must prove that you were resident in Ireland for at least three years of marriage (or civil partnership) and three years of residence in Ireland.
Yes. You have the right to live, work and access public services in the UK if you're an Irish citizen.
You can travel to 186 countries altogether. You can travel visa-free to 147 countries.
Thanks to the UK and Ireland's Common Travel Area agreement you can travel, live, and work visa-free between the two countries.
You are entitled to Irish citizenship if you were born in the Republic of Ireland and have been registered in the foreign birth registration. You can also claim Irish citizenship if:
You were born in Ireland or Northern Ireland before 1st January 2005
You were born in Ireland or Northern Ireland after 31st December 2004 and:

One (or both) of your parents was an Irish or British citizen at the time you were born.
One (or both) of your parents was an Irish or British citizen and died before you were born.
One (or both) of your parents was entitled to live in Ireland or Northern Ireland without any restriction on their residency period.
One (or both) of your parents was legally resident on the island of Ireland for 3 out of the 4 years immediately before your birth (this does not include residence on a student visa or residence while awaiting an international protection decision)
You may also be entitled to claim Irish citizenship if:
One (or both of your parents) was born in Ireland and was entitled to Irish citizenship.
Your grandparent was born in Ireland, and you have entered your birth on the Foreign Births Register.
At the time of your birth, one (or both) of your parents had become an Irish citizen by registering with the Foreign Births Register or by naturalisation. Before obtaining Irish citizenship, you must register your birth with the Foreign Births Register.
If you are not entitled to Irish citizenship by birth or descent, you may be entitled to apply by naturalisation. To do so, you must be over 18 and physically resident in Ireland for a certain time. You must have 5 years of reckonable residence in the last 9-year period ending the day before your application. In addition to this, you must have resided in Ireland legally for the last 12 months.