UK Sportsperson Visa for U.S. Citizens
Internationally recognized elite athletes and coaches may be eligible to work in the UK under the UK Sportsperson Visa. This visa allows athletes and coaches to work in the UK for a period of up to 3 years.
If you are an elite sportsperson looking to work in the UK, give us a call at +1 844 290 6312. We are here to help you online, in person, or over the phone.
What is a UK Sportsperson Visa?
The UK Sportsperson Visa is a type of work visa for elite sportspeople and coaches who wish to gain employment in the UK. This visa type is only available to elite sportspeople who are recognized by their sport's governing body as being at the highest level of their profession internationally.
Those applying for a Sportsperson Visa may do so for a period of up to 3 years, which can then be extended by a further 3 years. This visa can only be extended once, however, those wishing to stay in the UK after that can then apply for permanent residence via the Indefinite Leave to Remain route.
In order to obtain a Sportsperson Visa, the applicant will need to be sponsored by a sporting body, sports club, event organizer, or other organizer intending to work within the sporting sector. Any company that wishes to act as your sponsor must also have a sponsorship license.
"I'm very happy with the standard of training received on the OISC Level 1 course, i passed my exam. Thank you!"
"My application was approved and a huge weight has been lifted from our shoulders this year "
"We used this service for the spouse visa extension application to assure that all the information was valid and correct."
What are the eligibility requirements?
In order to obtain a Sportsperson Visa in the UK, there's a number of strict criteria you must meet.
First of all, you should know that this visa isn't for anyone who plays sports professionally. This visa is designed to attract only the best sports talent, which is why only those considered elite in their field will be offered a Sportsperson Visa in the UK. Unless you're recognized as such, you should apply for a different type of visa instead, such as the Skilled Worker Visa.
In addition to being considered elite, you'll also need to meet the following requirements:
Must have a valid certificate of sponsorship
Must be endorsed by your sport's governing body
Must demonstrate how your employment will improve your sport in the UK at the highest level
Must pass the English language requirement (unless exempt)
Must meet the minimum financial requirement to prove you can support yourself while in the UK
Must be able to prove past 5 years-worth of travel history
Must have negative tuberculosis test if applying from a country which requires it
Documents you'll need to apply
A key part of your application is gathering all the required documents. If you fail to provide the correct documentation or supporting evidence, your application could be delayed or even rejected.
To avoid visa delay or rejection, you will need to include the following documents:
Valid passport
Certificate of sponsorship and reference number
Proof of knowledge of English language (unless exempt)
Documents proving you meet the financial requirement
Travel history of past 5 years
Tuberculosis test result (if coming from a country where this is a requirement)
Certified translations if any documents aren't in English or Welsh
Depending on your nationality and circumstances, you may have to submit additional documentation. You should create a checklist when making your application so nothing is missed when it comes to submitting all of your supporting evidence.
Financial requirement
In order to ensure you can financially support yourself while you're living in the UK, you must have a specified amount of savings before you can obtain a Sportsperson Visa.
The exact amount you'll need will depend on who you'll be traveling with. For those who are traveling alone, the minimum financial requirement is less than for those including dependents on their application.
If there's only you included on the application, you'll need to have savings of £1,270 (approx $1,800). You will need to have had this money available for a continuous 28 days before you make the application, and you'll be asked for proof of this.
The exact financial requirements are set out as follows:
£285 (approx $400) for partner
£315 (approx $445) for one child
£200 (approx $280) for each additional child
If your dependent is applying at a different time to you, they're only required to meet the financial requirement if they've been in the UK less than a year or they're applying from outside overseas.
Including dependents on your application
Sportsperson Visaholder may be eligible to bring their dependents to live with them in the UK. A dependent can be the following:
Spouse, civil partner, or unmarried partner
Children under the age of 18 including those born while you're staying in the UK
Children over the age of 18 if they're currently in the UK and living with you
When you're making the application, you'll be required to provide evidence of your relationship with any dependents you include. If you're including your husband, wife, civil partner, or unmarried partner, you'll need to prove your marriage or civil partnership is recognized in the UK, and that you've been living together for at least 2 years before you travel.
Any children over the age of 16 will need to live with you, and they must not have children of their own or be married/in a civil partnership. They must also be financially supported by you. If they fail to meet all of the aforementioned criteria then unfortunately you won't be able to include them as a dependent on your application.
Certificate of Sponsorship
Before you apply for your Sportsperson Visa, you'll need to obtain a certificate of sponsorship. This is to prove you have adequate sponsorship, which is a crucial requirement for this type of visa.
The certificate of sponsorship is an electronic record that holds your personal details, as well as information related to the job you're applying for. Your sponsor will give you a reference number that can be added to your application. Please note this can only be used once and must be used within 3 months.
Costs and fees
The application fee for the Sportsperson Visa depends on whether you're applying from outside the UK, or you're already in the country and looking to extend your stay or switch from a different type of visa.
The exact costs are as follows:
Application from outside the UK – £610 (approx $860)
Extend or switch in UK – £704 (approx $1,000)
If you're from one of a number of European countries, you're eligible for a reduction of £55 (approx $75) on your application fee. Unfortunately, if you're making the application from the U.S, you won't be eligible for this reduction.
The following European countries that are eligible for this reduction include:
Austria, Belgium, Croatia, Republic of Cyprus, Czech Republic, Denmark, Finland, France, Germany, Greece, Hungary, Iceland, Ireland, Italy, Latvia, Luxembourg, Malta, Netherlands, North Macedonia, Norway, Poland, Portugal, Slovakia, Spain, Sweden or Turkey.
Please note this reduction only applies to your visa application. Your partner and children will still need to pay the full application fee.
Advice Package
Comprehensive immigration advice tailored to your circumstances and goals.
Application Package
Designed to make your visa application as smooth and stress-free as possible.

Fast Track Package
Premium application service that ensures your visa application is submitted to meet your deadline.
Appeal Package
Ensure you have the greatest chance of a successful appeal. We will represent you in any case.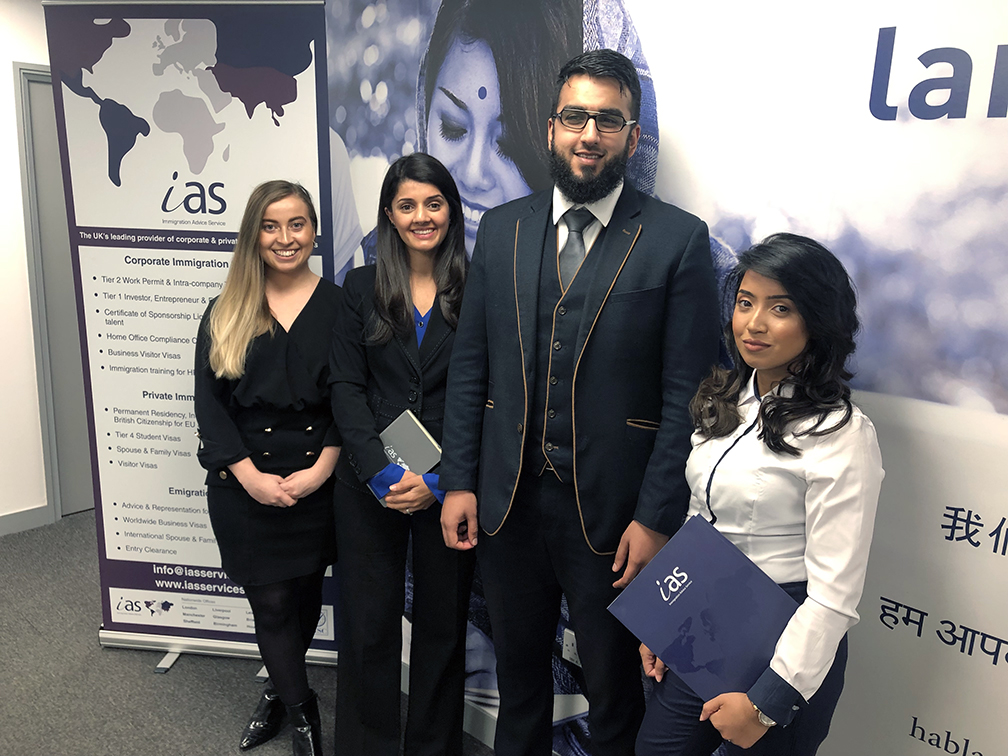 The Advice Package
During this untimed Advice Session with our professional immigration lawyers in London, you will receive our comprehensive advice, completely tailored to your needs and your situation.
Request the Advice Package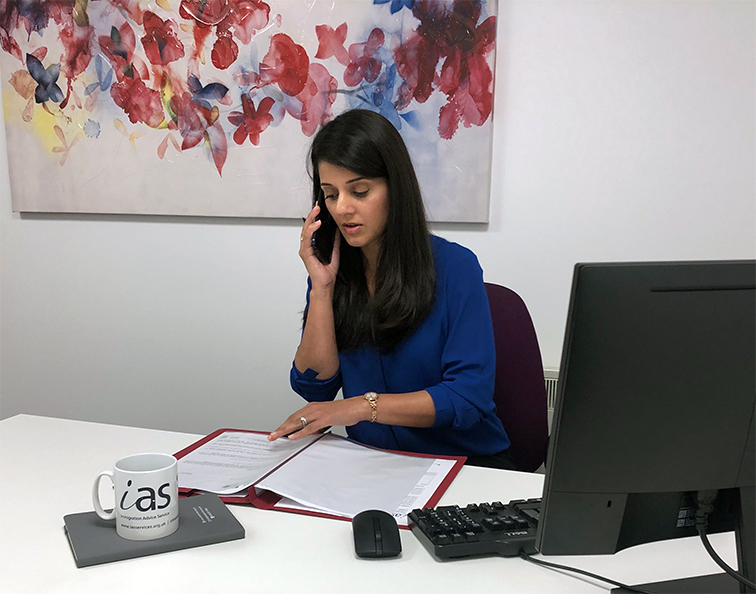 The Application Package
With our Application Package, your dedicated immigration lawyer will advise you on your application process and eligibility. Your caseworker will then complete and submit your forms to the Home Office on your behalf.
Request the Application Package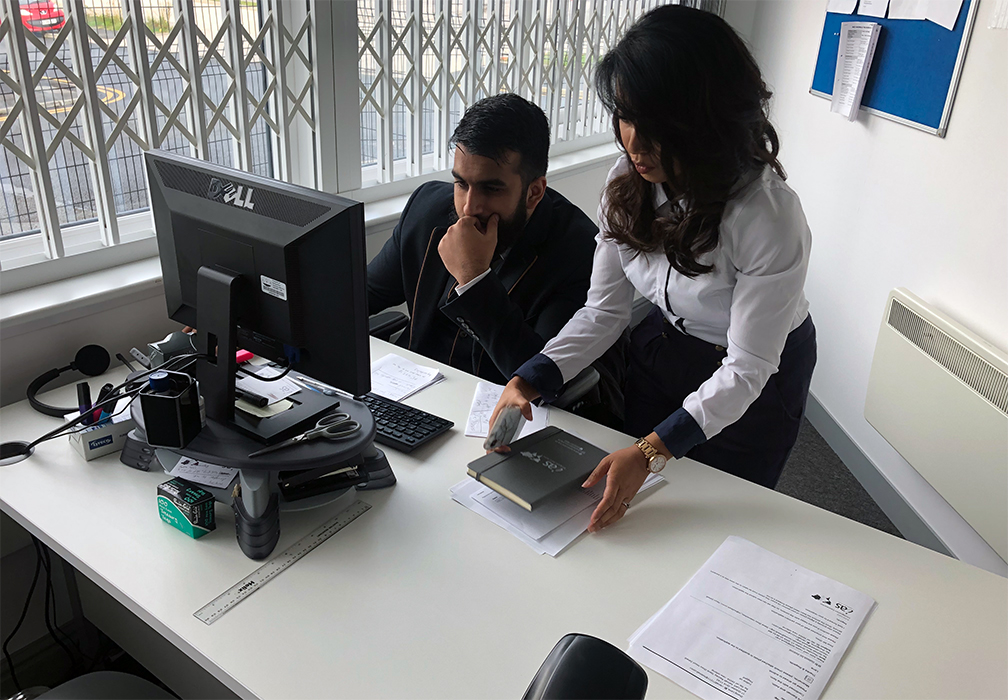 The Fast Track Package
Our Fast-Track Application Package is a premium service for those who need to submit their application in time with their deadlines. Your case will become a top priority for our lawyers and you will benefit from our highest-quality services.
Request the Fast Track Package
The Appeal Package
By choosing our Appeal Package, you can rely on our lawyers' legal knowledge and experience to ensure you have the highest chance of a successful appeal. We will also fully represent you in any hearings/tribunals.
Request the Appeal Package
Related pages for your continued reading.
Frequently Asked Questions
When you're accepted for a Sportsperson Visa, you'll be permitted to live in the UK for up to 3 years. If after that initial time period you'd like to stay in the UK, you can then apply for an extension of another 3 years.
Those who plan to stay in the UK permanently can apply for Indefinite Leave to Remain after 5 years, so if you're in the UK on a Sportsperson Visa, you'll need to complete the initial 3 years, before applying for an extension. After another 2 years have passed (5 years in total), you'll then be eligible to apply for ILR.
It's possible to switch from another type of visa to a sportsperson Visa, provided you meet the requirements.
Before making your application, make sure you're eligible to avoid spending money on an application that won't be successful.
Make sure you apply to switch before your current visa expires.
If you're applying for a UK Sportsperson Visa from the U.S, there are a number of things you should know before you begin your application.
Firstly, you must make your application online. Once your online application has been submitted, you'll need to confirm your identity and supply your fingerprints and photograph which will be used on your biometric residence permit.
There are two ways you can prove your identity. The easiest and most convenient way is by using the 'UK Immigration: ID Check' app which is compatible with most modern smartphones. If your phone is not compatible or there's another reason you can't access the 'UK Immigration: ID Check' app, then you'll need to attend a visa application center in your home country instead.
Now you've read our comprehensive guide on the UK Sportsperson Visa, hopefully, you have all the information you need to help you begin your application. However, if you require any further advice or you'd like some professional assistance with getting your application started, don't hesitate to contact us today as we're always here to assist.
Our solicitors are experts in all aspects of UK immigration law, and we have a proven history of helping people like you achieve their goal of obtaining a Sportsperson Visa and starting a new life in the UK. For more information on how we can assist, call us today on +1 844 290 6312.