UK Service Supplier Visa: Apply from the USA
A subsection of the global business mobility visa umbrella, the service supplier visa is a supplier visa that grants American overseas service providers or overseas independent professionals temporary work assignments within the UK.
If you have any queries regarding the UK service supplier visa, getting a UK sponsor, or general immigration rules, contact our expert team of professional immigration solicitors for immigration advice.
Please contact us at +1 844 290 6312, or online via our live chat, seven days a week.
What Is The UK Service Supplier Visa?
The Service Supplier visa is a new visa route that was announced in 2022.  It is a new section in the global Business Mobility visa scheme, which permits an American overseas service provider with a contract to offer their services to a UK company, so long the applicant is either:
An employee of an overseas company
Self-employed professional outside the UK
The Service Supplier route permits the American overseas service provider entrance to the UK as a contractual service supplier, offering only temporary work assignments so long the work is covered fully by a valid international trade agreement.
"I'm very happy with the standard of training received on the OISC Level 1 course, i passed my exam. Thank you!"
"My application was approved and a huge weight has been lifted from our shoulders this year "
"We used this service for the spouse visa extension application to assure that all the information was valid and correct."
What Is Permitted While Living In The UK On This Visa?
A Service Supplier visa allows a holder to do the following:
Work freely for your sponsor in the designated job described on your Certificate of Sponsorship
Bring your partner and children with you to the UK, if they are eligible
Study
Volunteer
Travel abroad freely and return to the UK
Oppositely, the service supplier visa does not permit:
Apply for public funds (benefits) or a state pension
Change jobs, unless you update your visa accordingly
Apply for Indefinite Leave to Remain and settle permanently in the UK
Work a second job
What Is The Service Supplier Visa Eligibility?
To be eligible to become a service supplier visa holder, the applicant has to:
Be an overseas service provider supplying an overseas business or a self-employed service provider, based overseas and established in the territory of a party to an eligible trade agreement
Be providing a service to a UK business contractual service suppliers, that's covered by that trade agreement
Meet the service supplier nationality  requirement, where applicable
Provide services to a UK business that's a Home Office-approved sponsor
Hold a valid Certificate of Sponsorship from a UK sponsor that details the work that the applicant will be doing in the UK
Do an eligible job occupation and have a relevant occupation code mentioned on the certificate of sponsorship, using the most appropriate occupation code
Have worked for their current employer for a minimum of a year outside the UK or, if the applicant is self-employed, have worked for at least 12 months immediately before applying in the same sector as the service.
They can support themselves financially, by showing proof of funds of at least £1,270 (1,534.29 United States Dollars), unless they're exempt. This money must be in their bank account for at least 28 consecutive days, within 31 days of the date of the service supplier visa application.
If the service supplier visa applicants do not meet the eligible occupation code, there is still a chance to be eligible to apply for a UK Service Supplier visa, if they hold the following relevant qualifications:
A bachelor's degree or higher in any subject or technical qualification is equivalent to a bachelor's degree.
3 years of professional experience relevant to the service they provide.
6 years of professional experience if self-employed.
Please note that some services have different experience and qualifications requirements:
Fashion and modelling: no qualifications are required.
Chef de cuisine: an advanced technical qualification.
Entertainment services: no qualifications required.
Management consulting services: bachelor's degree.
Advertising or translation: relevant qualifications.
Technical testing and analysis: bachelor's degree or a relevant technical qualification.
How To Do A Service Supplier Visa Application?
The service supplier visa application is done online,  from outside the UK. The US primary visa holder has to submit a number of documents and prove their identity to the Home Office.
It is crucial to ensure that the Service Supplier visa application is submitted correctly in the first instance to avoid any delays or rejection.
To prove their identity, some applicants are asked to attend an in-person appointment at a designated visa application centre to give biometric information.
What Are The Supporting Documents Required To Take The Service Supplier Visa Route?
To apply for a Service Supplier visa, the below documents are needed. All documents have to be translated into English or Welsh, if they aren't already, before being submitted with an application form.
A certificate of sponsorship reference number- this will be given to the applicant by their UK employer
A valid US passport or alternative document which proves identity and nationality
The job title and job occupation code
Name of the UK sponsor and their sponsor license number
Evidence of sufficient funds or savings to support themselves when they arrive in the UK- bank statement will do
Proof of relationship to any dependant partner and children – only if applicable
Tuberculosis test results are not applicable for US applicants
What Is The Visa Application Fee To Be An Overseas Service Provider?
For a UK Service Supplier visa, in addition to being able to show proof of funds, there will also be the following fees:
The application fee of £259 (312.89 United States Dollars)
The immigration health surcharge of £624 (753.84 United States Dollars) per year
There will be additional fees for any dependents you wish to bring with you to the UK from the US.
Can Dependents Join Service Supplier Workers?
American family members are permitted to join the primary service supplier visa holder. Dependent and family members extend to a spouse or partner, and any dependent children.
These additional families have to pay a separate application fee and the annual health surcharge. They'll also need to provide proof of personal savings up to £285, which is 344.33 United States Dollars for a spouse or partner, £315, 380.58 United States Dollars for the first child and £200, 241.64 United States Dollars for each additional child.
During the application process, you'll be required to show proof of relationships, such as a marriage certificate or birth certificate(s).  Please note that all dependent visas will expire on the same date as the primary visa holder.
What Time Is Granted In The UK Through The Service Supplier Route?
Through this visa global business mobility visa, the service supplier visas offer the validity period to work and live in the UK for between 6 and 12 months, depending on the agreement they have with their UK sponsor.
After the UK Service Supplier, the visa expires, one can apply for a different type of visa to stay in the UK or can apply for a Service Supplier visa in a different country.
If you intend on staying in the UK, you have to apply for a new UK visa prior to your current Service Supplier visa expiring.
How Total Law Can Help?
As an American wishing to move to the UK through the UK global business mobility route, your best bet is to work closely with our team. Total Law is a qualified group of highly trained immigration solicitors to support you every step of the way, and answer your questions about your new visa or any in the global business mobility service scheme.
We have helped many clients take this immigration route successfully, and you can be our next success story.
Contact us today to discuss your case. We are available to speak with clients seven days a week and can be reached by phone (+1 844 290 6312) or by using the online chat function.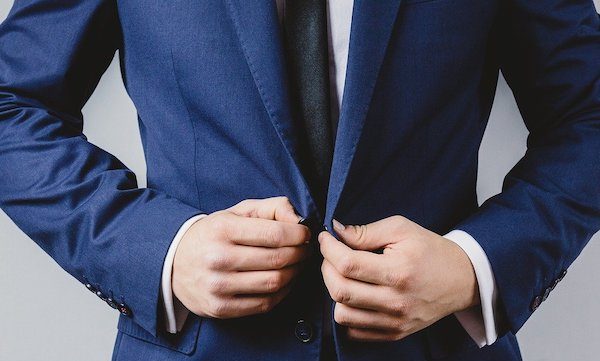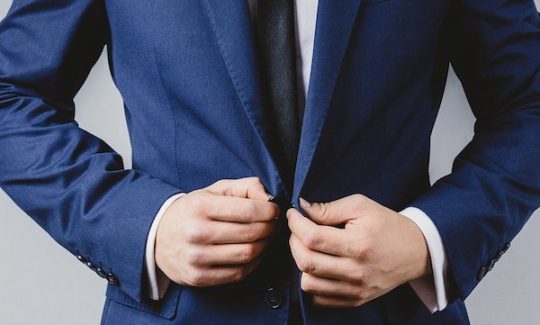 Advice Package
Comprehensive immigration advice tailored to your circumstances and goals.
Application Package
Designed to make your visa application as smooth and stress-free as possible.

Fast Track Package
Premium application service that ensures your visa application is submitted to meet your deadline.
Appeal Package
Ensure you have the greatest chance of a successful appeal. We will represent you in any case.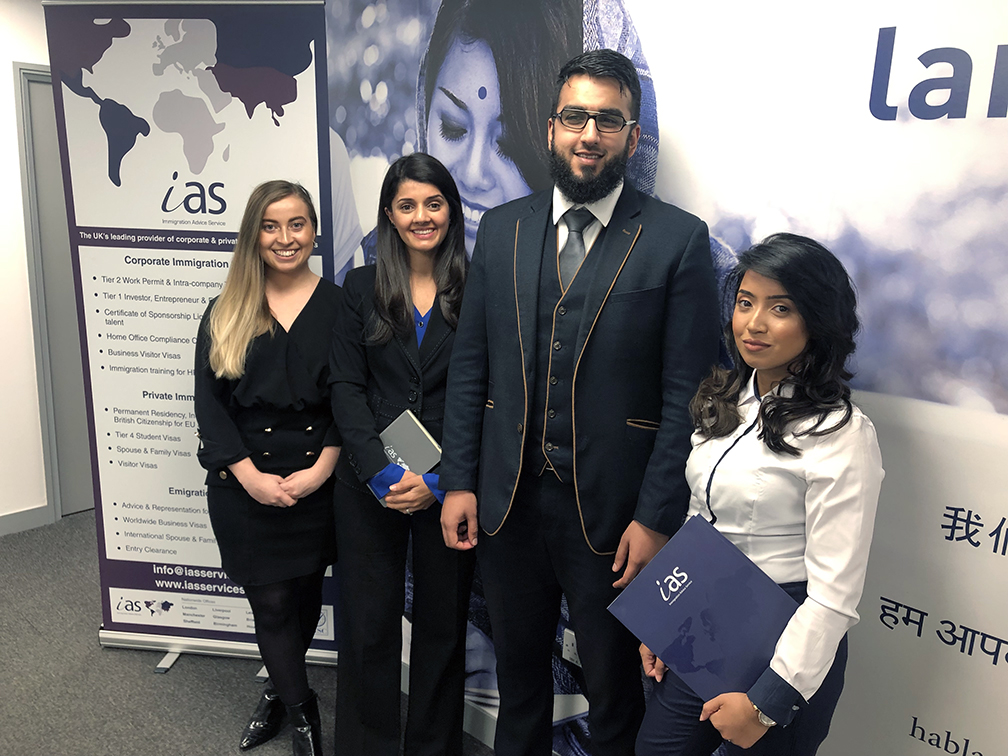 The Advice Package
During this untimed Advice Session with our professional immigration lawyers in London, you will receive our comprehensive advice, completely tailored to your needs and your situation.
Request the Advice Package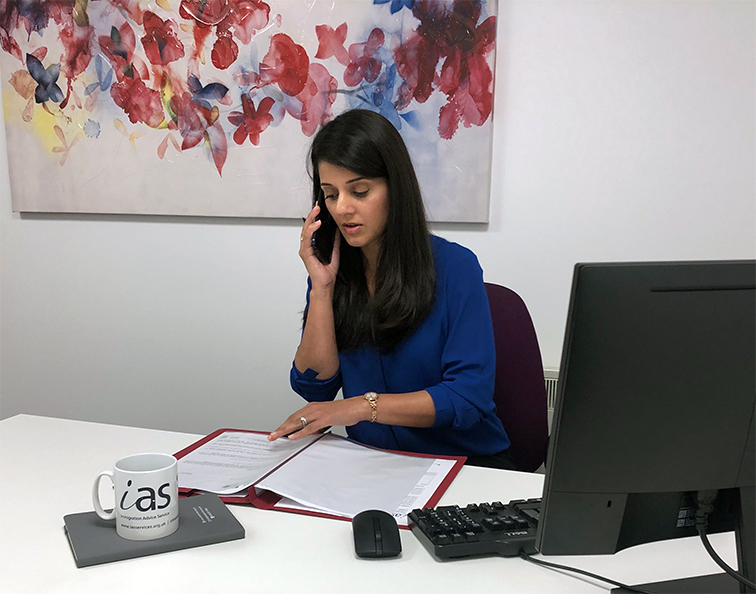 The Application Package
With our Application Package, your dedicated immigration lawyer will advise you on your application process and eligibility. Your caseworker will then complete and submit your forms to the Home Office on your behalf.
Request the Application Package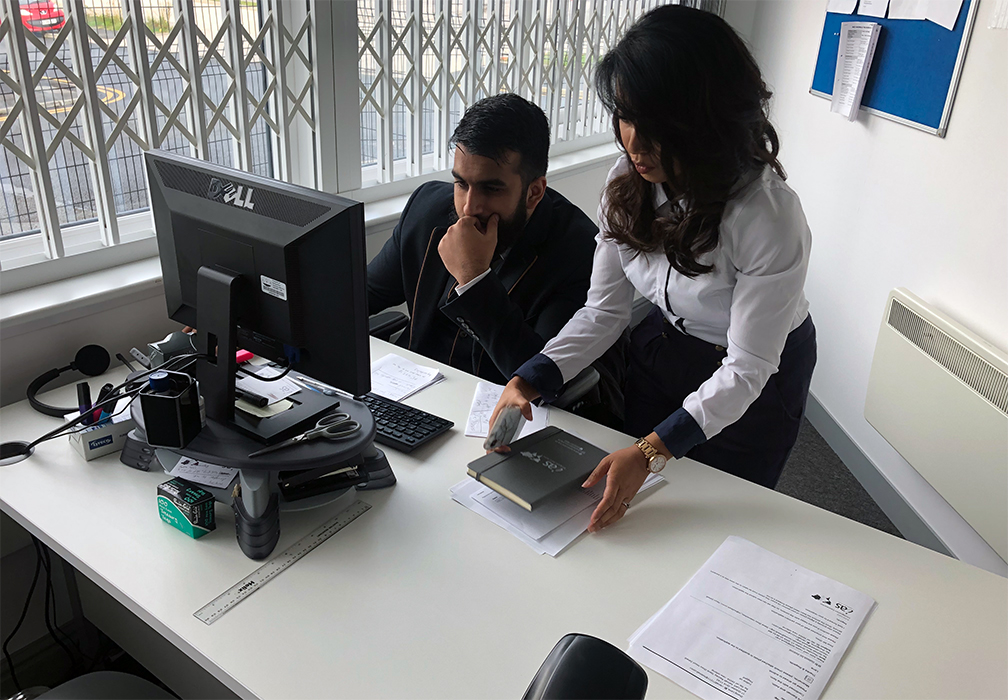 The Fast Track Package
Our Fast-Track Application Package is a premium service for those who need to submit their application in time with their deadlines. Your case will become a top priority for our lawyers and you will benefit from our highest-quality services.
Request the Fast Track Package
The Appeal Package
By choosing our Appeal Package, you can rely on our lawyers' legal knowledge and experience to ensure you have the highest chance of a successful appeal. We will also fully represent you in any hearings/tribunals.
Request the Appeal Package
Related pages for your continued reading.
Frequently Asked Questions
The service supplier visa is a temporary route which will not lead to UK settlement. In addition, a person in the UK on a service supplier visa can only stay in the UK for a maximum of five years in any six-year period, if they have spent time in the UK on any global business mobility visa or on an intra-company transfer visa.
If your application for a UK Service Supplier visa is rejected, you can re-apply for a visa, or you can try through a different visa pathway. Our team at Total Law solicitor can support you before you re-apply through the Service Supplier visa route.
A variety of UK jobs can be undertaken on a Service Supplier visa. You may be contracted to work on a project by a UK employer, or you may be self-employed.
To be eligible for a UK Service Supplier visa, the applicant must be providing a service to a UK business under a contract that's covered by the UK's international trade agreements, and that business is a Home Office-approved sponsor.