UK Business Visas
The UK is a great business destination for U.S. citizens. It has a highly skilled workforce and a favorable tax system and is one of the best places to do business globally. If you are a U.S. citizen who wants to start or run a business in the UK, you can apply for different types of UK business visas.
Learn more about choosing the right UK visa for you by calling +1 844 290 6312 or leave us a message in the chat.
Skilled Worker Visa
One option is to work for a UK-based firm by obtaining a Skilled Worker Visas. This visa is for skilled workers who a UK company has sponsored to hire as a foreign worker. The visa is valid for up to five years, but you must earn at least £30,000 each year or £20 per hour if employed as a graduate trainee.
You can only apply for a Skilled Worker visa from outside the UK, so if you're already in the country under another working visa, you'll need to leave before applying.
"I'm very happy with the standard of training received on the OISC Level 1 course, i passed my exam. Thank you!"
"My application was approved and a huge weight has been lifted from our shoulders this year "
"We used this service for the spouse visa extension application to assure that all the information was valid and correct."
Global Talent Visa
If you're a scientist, researcher, or working in a field that the UK government wishes to attract, you may qualify for the Global Talent Visa. This endorsement scheme enables highly skilled workers to come to the UK from outside Europe and work here for five years. To be eligible for this visa, you must:
Have a job offer from an approved sponsor in the UK
Be endorsed by a recognized body (such as a university or large employer) who can confirm your skills meet certain standards required by your industry or profession.
If your skills match those listed below, then this could be worth looking into:
Computer programmers; developers, and database administrators
Marketing professionals with experience in working on large marketing campaigns
Financial traders or analysts
UK Innovator Visa
The Innovator Visa is a UK business visa that allows experienced entrepreneurs with innovative ideas to enter the UK and start their own businesses.
To qualify, you must have an innovative business idea that is unique and with a genuine market opportunity. You must also have at least £50,000 in investment funds available to invest in your new company (with no requirement to repay it). Finally, you'll need to submit a business plan detailing how you will spend this investment and how your company will generate profit.
UK Start-up Visa
The Start-Up Visa is a UK business visa for entrepreneurs who want to start their own business in the UK. It's ideal for those who have not previously been business owners but have a scalable business idea for a new venture and the potential to fund it. The Start-Up Visa allows you to live and work in the UK for up to two years while working on your new project, but you can also seek an extension if necessary.
In addition to meeting other UK visa requirements, an authorized body must endorse applicants for a UK Start-Up Visa. This body should either be a UK higher education institution or a business organization that has a history of supporting UK entrepreneurs.
Global Business Mobility Visa
This new visa was launched on April 11th, 2022 by the Home Office with the aim to help overseas businesses who are coming to the UK to better establish their professional presence in the country or conduct other business activities. The Global Business Mobility Visa is comprised of 5 categories which are as follows:
Senior or Specialist Worker Visa. This type of visa allows foreign-owned and operated businesses to send their senior managers and specialist employees to temporarily work in the UK at one of the company's UK branches, offices, or subsidiaries.
Graduate Trainee Visa. Under this visa,

foreign workers are eligible to come to the UK to take part in a structured graduate training program organized by their foreign employer.

UK Expansion Worker Visa. This visa allows foreign nationals to come to the UK for the purposes of conducting work that will expand the foreign company's presence in the UK.
Secondment Worker Visa. Under a Secondment Worker Visa, foreign workers who are temporarily seconded to the UK by their foreign employer may enter the UK to take part in a high-value contract or investment.
Service Supplier Visa. Under this visa, foreign nationals are permitted to enter the UK in order to take part in a temporary work assignment as either a contractual service supplier, a self-employed independent professional, or under a requirement to provide services covered by one of the UK's international trade agreements.
What are the financial requirements for a UK Business Visa?
The UK Business Visa requires that you prove your ability to compensate for your trip financially. You'll need to provide a letter from your bank stating that you have this amount in your account or can access it by using a credit card. If you're staying with someone who lives in the UK and will be hosting your visit, they can act as a guarantor for your visa application.
With the UK Business Visa, if you're self-employed, you'll need to prove that your trip isn't costing anyone else money or time.
If you're self-employed and traveling to the UK for business, it's important to have evidence of your business in your home country. You should also be able to demonstrate that you are financially independent and can support yourself while in the UK.
You'll also need evidence of having a company or partnership with another person or organization (for example, if you're going as part of a trade delegation). And finally, if your trip is related to selling products or services, then it's recommended that your product/service has been established for at least two years before seeking a visa for this purpose (i.e., there must be proof that there is a market demand for what you're doing).
Can I get a business visa in the UK?
Yes, you can apply for a visa in the UK if you are currently in the UK and are eligible to apply from within the UK. You will need to apply for a 'leave to remain' visa.
You may be able to extend or switch to another visa category, enabling you to stay in the UK longer than 6 months (depending on your current status).
If this is not possible, then there is no need for an entry clearance visa as long as you arrive with valid documentation issued by a country outside of the Common Travel Area/Schengen Zone that confirms your right of entry into that country and evidence of sufficient funds or other support arrangements while you are in the UK.
Advice Package
Comprehensive immigration advice tailored to your circumstances and goals.
Application Package
Designed to make your visa application as smooth and stress-free as possible.

Fast Track Package
Premium application service that ensures your visa application is submitted to meet your deadline.
Appeal Package
Ensure you have the greatest chance of a successful appeal. We will represent you in any case.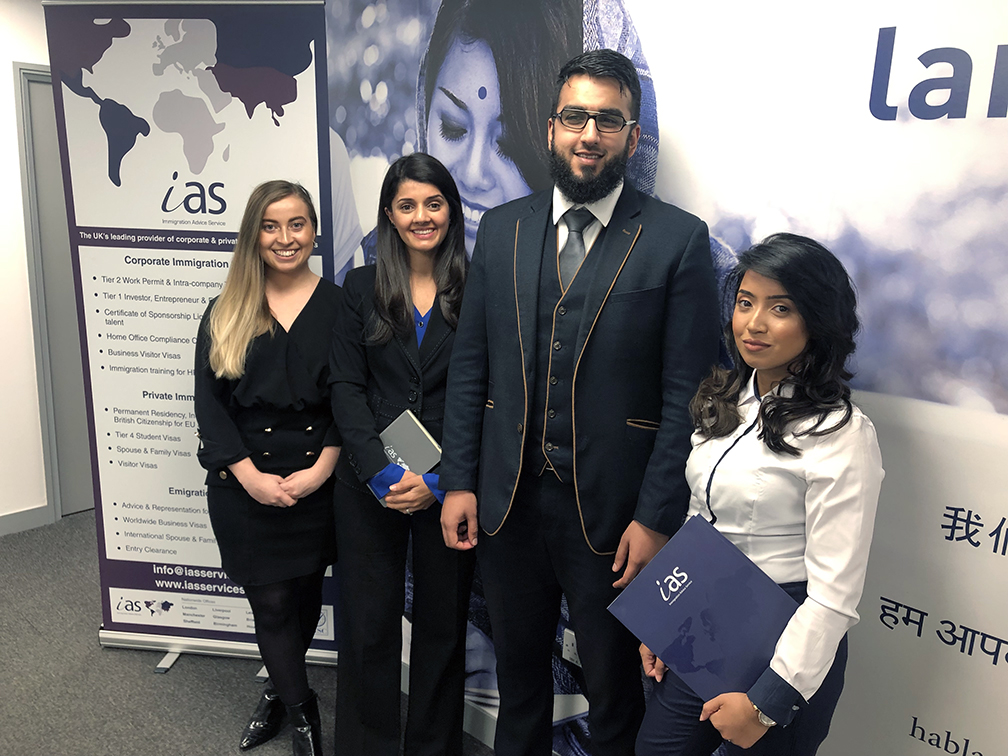 The Advice Package
During this untimed Advice Session with our professional immigration lawyers in London, you will receive our comprehensive advice, completely tailored to your needs and your situation.
Request the Advice Package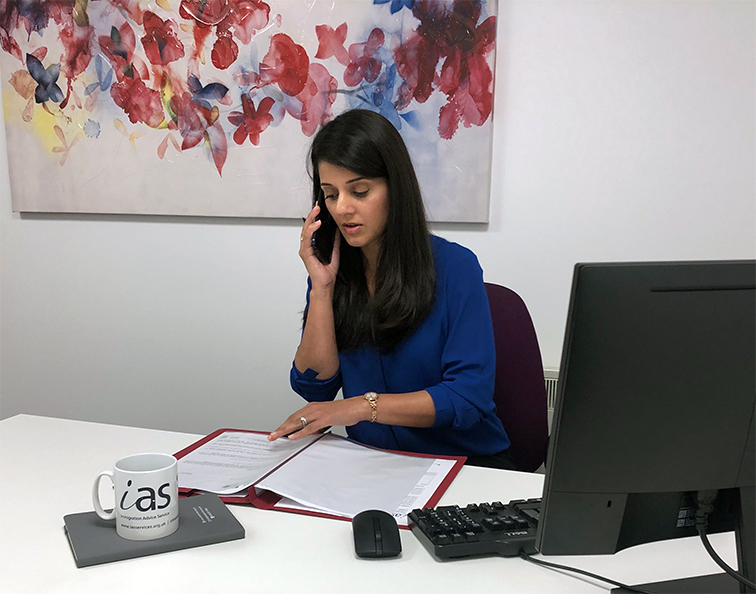 The Application Package
With our Application Package, your dedicated immigration lawyer will advise you on your application process and eligibility. Your caseworker will then complete and submit your forms to the Home Office on your behalf.
Request the Application Package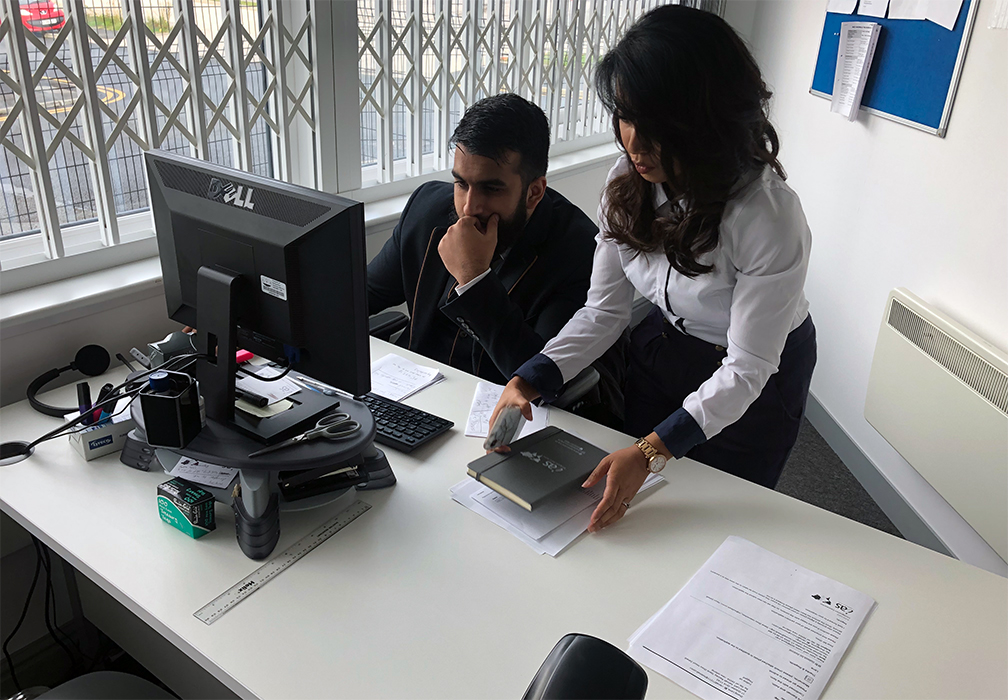 The Fast Track Package
Our Fast-Track Application Package is a premium service for those who need to submit their application in time with their deadlines. Your case will become a top priority for our lawyers and you will benefit from our highest-quality services.
Request the Fast Track Package
The Appeal Package
By choosing our Appeal Package, you can rely on our lawyers' legal knowledge and experience to ensure you have the highest chance of a successful appeal. We will also fully represent you in any hearings/tribunals.
Request the Appeal Package
Related pages for your continued reading.
Frequently Asked Questions
Business professionals who wish to enter the UK for a short period of stay for business-related purposes may apply for the UK Standard Visitor Visa (formerly the Business Visitor Visa). This visa is valid for up to 6 months and allows foreign nationals to do the following business-related activities:
Attending meetings, conferences, or seminars
Conducting interviews within the UK
Giving a short series of talks and speeches
Negotiating and signing business deals and contracts
Attending trade fairs (for promotional work only and if the business visitor is not directly selling anything)
Visiting sites and carrying out inspections
Conducting research and gathering information for their employment overseas
Being briefed on the requirements of a UK based customer (only if any work for the customer is done outside of the UK)
Carrying out regulatory or financial audits (only as an internal auditor at a UK branch of the same corporate group of companies)
Advising or consulting on projects
Providing training and sharing skills and knowledge
Unfortunately, you can no longer apply for the UK Investor Visa as the Home Office ended the UK visa in citing security concerns as the UK Investor Visa "failed to deliver for the UK people and gave opportunities for corrupt elites to access the UK".