UK Skilled Worker Visa for US Citizens
If you want to move from the United States to work in the UK, you could be eligible for a Skilled Worker Visa. Find out more about the UK Skilled Worker Visa and how you can apply.
For assistance with your UK work visa application, get in touch with our professional immigration lawyers today on 0333 305 9375, they are here to help in person, online and over the phone.
What is the UK Skilled Worker Visa?
The UK has a vast amount of career opportunities available, making the country a popular destination for immigrants looking to relocate for work purposes. There are a number of UK work visas available but the Skilled Worker Visa is the most common UK work visa. This visa is for skilled professionals who already have a job offer from a registered UK employer.
This type of visa enables overseas nationals, including US citizens, to live, work and study in the UK. The visa is initially granted for a period of 5 years but can be extended. The Skilled Worker Visa can also be used as a route to permanent residency in the United Kingdom. After living in the UK for at least 5 years, holders of a Skilled Worker visa can apply for Indefinite Leave to Remain.
"I'm very happy with the standard of training received on the OISC Level 1 course, i passed my exam. Thank you!"
"My application was approved and a huge weight has been lifted from our shoulders this year "
"We used this service for the spouse visa extension application to assure that all the information was valid and correct."
Skilled Worker visa eligibility requirements for US Citizens
As a US citizen, you may be eligible for a Skilled Worker Visa if you have a job offer from a UK employer who holds a valid Sponsor Licence.
There are several other requirements that you will need to meet in order to apply. These include:
Be over the age of 18
Hold a Certificate of Sponsorship for the job you have been offered
Have a job offer of the appropriate skill level of at least RQF level 3
Meet the minimum salary threshold or going rate for the type of work you will be doing
Prove you can financially support yourself whilst in the UK
Provide a criminal record certificate
Unlike nationals of some countries, US citizens are not required to demonstrate their knowledge of the English language, so are exempt from this requirement.
How to apply for the Skilled Worker Visa from the US
You must apply for the Skilled Worker Visa whilst you are still in the USA, unless you are already resident in the UK on a different visa type, in which case you may be eligible to switch to a UK work visa from within the UK.
You can apply for a visa to work in the UK using the application form available on the gov.uk website. During the application you will need to provide the following:
Your Certificate of Sponsorship reference number, as provided by your employer
A valid passport or other valid form of ID
Your job title and annual salary
Your jobs occupation code
The name of your prospective employer and their sponsor license number, as found on your Certificate of Sponsorship
You will also need to prove that you can meet the requirements by submitting supporting evidence. Depending on your specific circumstances, you may need to provide:
Evidence that you have enough personal savings to support yourself in the UK, for example bank statements
A criminal record certificate – if you're working in certain jobs
a valid ATAS certificate if your employer tells you that you need one because your job involves researching a sensitive subject at PhD level or higher
your UK PhD certificate, or your unique Ecctis reference number if your qualification is from outside the UK
Proof of your relationship with your partner or children if they're applying with you
During the application process, you are also required to prove your identity. To do this you'll either need to have your fingerprints and photograph taken at a visa application center, this is to get a biometric residence permit, or you can use the 'UK Immigration: ID Check' app to scan your identity document.
Can my family in the US join me in the UK?
Skilled workers can bring their family members with them to the UK. Eligible dependents that you can bring with you include your partner and children.
A partner includes your husband, wife, civil partner or unmarried partner. You will need to prove that you are either in a marriage or civil partnership that is recognised in the UK or that you have lived together in a relationship for at least 2 years at the time of your visa application.
You can bring children who are under the age of 18 as well as children over the age of 18 if they are currently in the UK as your dependent. If your child is over the age of 16 they cannot be living an independent life, this means that must be living with you (unless in full time education), must not be married, and must be financially supported by you.
If you plan to bring family members with you from the US you must demonstrate that you can financially support them whilst they are in the UK. This means providing evidence of adequate funds, which currently are £285 for your partner, £315 for one child, and £200 for each additional child.
Each family member will need to submit a separate application and pay a separate application fee.
How can Total Law help?
If you want to work in the UK, the Skilled Worker Visa could be the best route for you. However, the Skilled Worker Visa comes with strict eligibility requirements which can make the application process complex. Applicants are expected to submit substantial amounts of evidence to the UK Home Office in order to be approved for this type of visa. Failure to do so could result in your application being refused.
Here at Total Law, our professional lawyers offer a range of immigration services to assist you through the application process. We can assess your eligibility for the Skilled Worker Visa, fill in the visa application form on your behalf, help you to gather any documents you may need and can write you a Letter of Representation to support your application. Our lawyers will ensure that your application is completed to the highest standard, which will greatly increase your chances of success.
For more information about how we can help you to apply for a UK employment-based visa, get in touch today on 0333 305 9375
Advice Package
Comprehensive immigration advice tailored to your circumstances and goals.
Application Package
Designed to make your visa application as smooth and stress-free as possible.

Fast Track Package
Premium application service that ensures your visa application is submitted to meet your deadline.
Appeal Package
Ensure you have the greatest chance of a successful appeal. We will represent you in any case.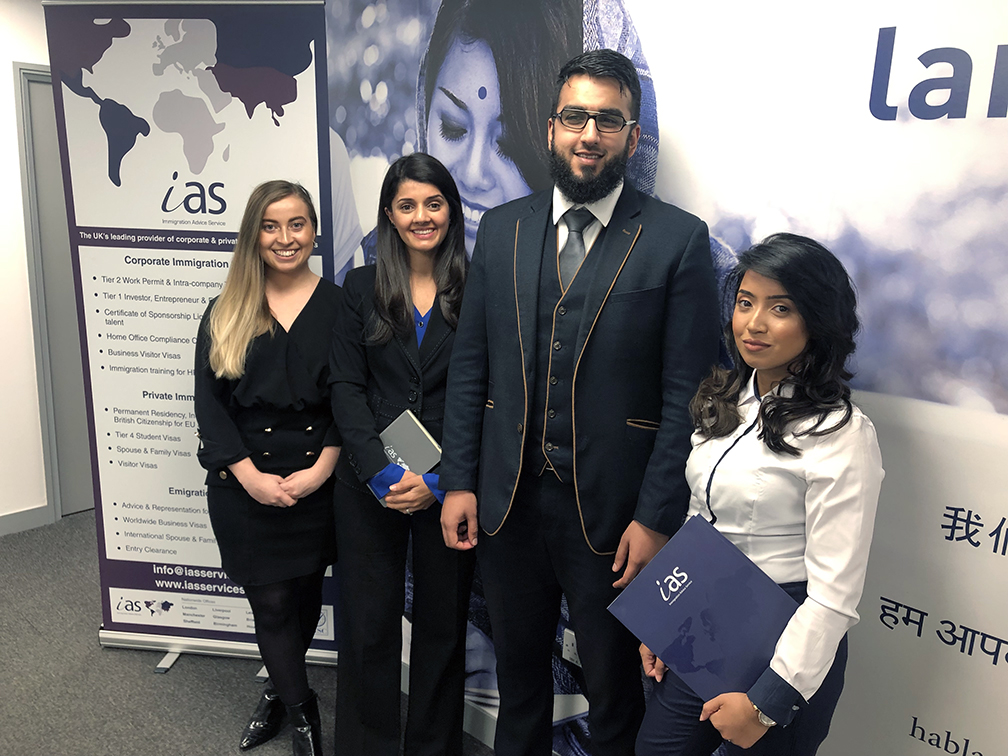 The Advice Package
During this untimed Advice Session with our professional immigration lawyers in London, you will receive our comprehensive advice, completely tailored to your needs and your situation.
Request the Advice Package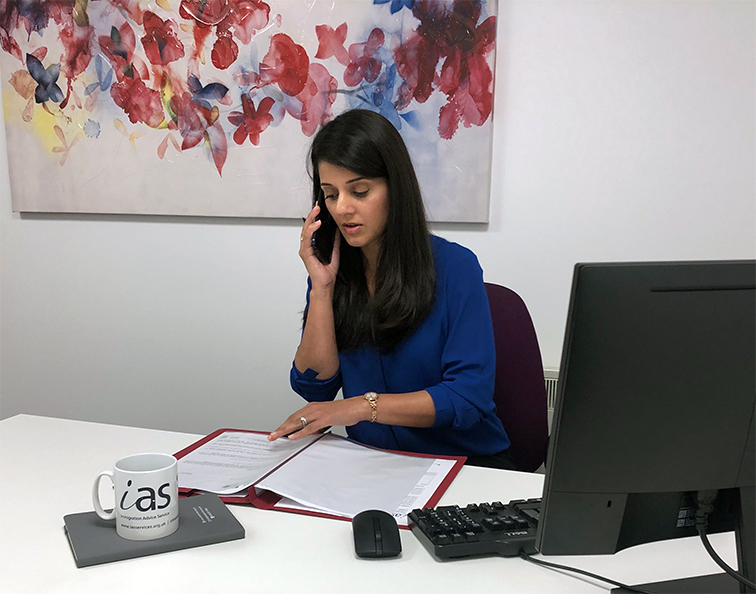 The Application Package
With our Application Package, your dedicated immigration lawyer will advise you on your application process and eligibility. Your caseworker will then complete and submit your forms to the Home Office on your behalf.
Request the Application Package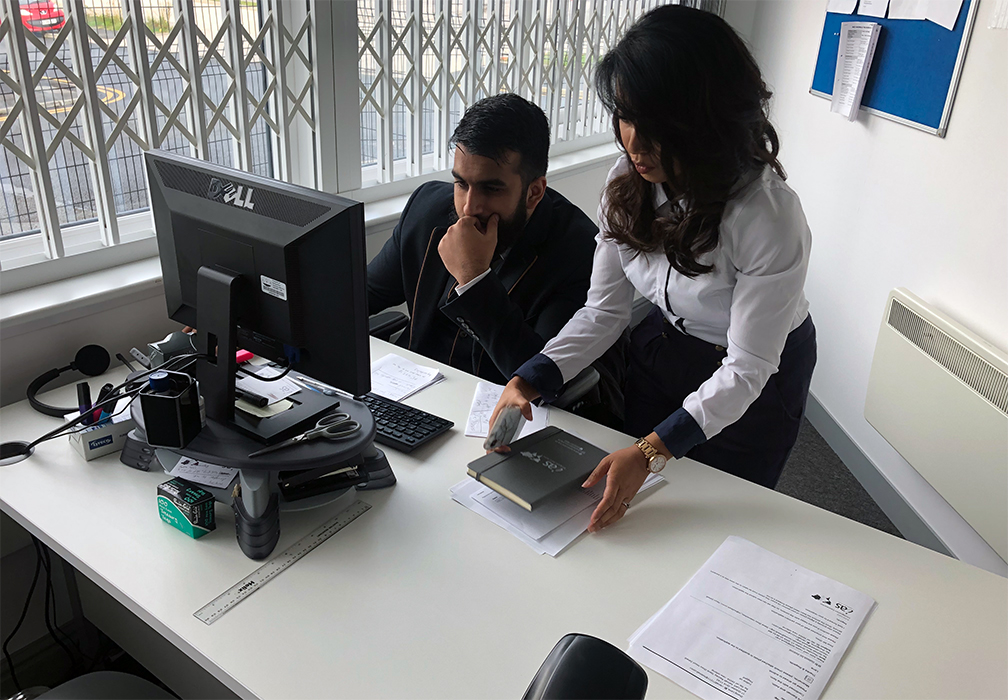 The Fast Track Package
Our Fast-Track Application Package is a premium service for those who need to submit their application in time with their deadlines. Your case will become a top priority for our lawyers and you will benefit from our highest-quality services.
Request the Fast Track Package
The Appeal Package
By choosing our Appeal Package, you can rely on our lawyers' legal knowledge and experience to ensure you have the highest chance of a successful appeal. We will also fully represent you in any hearings/tribunals.
Request the Appeal Package
Related pages for your continued reading.
Frequently Asked Questions
If you are not eligible for the Skilled Worker Visa, you could still be eligible for one of the other UK Work Visas such as the Temporary Workers Visa. Alternatively, there are other UK visa categories that you could be eligible for which allow you to partake in work in the UK.
Our lawyers can offer you professional advice about the UK immigration routes available to you and can help you to apply.
For more information about UK work visas or other visa categories, get in touch with our team today.
You can apply for this visa up to 3 months before you intend to travel to the UK. Once you have completed your application you should receive a decision from the Home Office within 3 weeks if you applied from the US or 8 weeks if you applied whilst in the UK.
The minimum salary for the type of work you'll be doing is whichever is the highest out of the following 3 options: 
£25,600 per year

 

£10.10 per hour

 

the 'going rate' for the type of work you'll be doing

 
Each occupation code has its own annual going rate. You can check the going rate for your job in the using the UK government's going rates table.