UK Student Visa Extension for US Citizens
If you came from the US to the UK to study, and wish to remain here to continue your studies or after you have finished studying, you may have a few options. This includes getting a Student Visa Extension.
If you would like more information call us on +44 333 305 9375 or assistance and support with what you should do and how to do it.
What is a Student Visa Extension?
If you are wishing to remain in the UK after travelling to the country from the US for your studies, you have a few options available to you. If you wish to continue studying, you can apply for a Student Visa extension to carry on with your current course, or start a completely new one.
To do this you will need to meet certain requirements and eligibility criteria. The most important of these is to have a Confirmation of Acceptance for Studies from the educational provider in which you want to continue your studies with.
If you are wanting to remain in the UK even after finishing your studies, it is possible to apply for a Graduate Visa.
"I'm very happy with the standard of training received on the OISC Level 1 course, i passed my exam. Thank you!"
"My application was approved and a huge weight has been lifted from our shoulders this year "
"We used this service for the spouse visa extension application to assure that all the information was valid and correct."
Am I able to Apply for a Student Visa Extension?
If you have travelled to the UK from the US for studies, it is possible that you can extend your Student Visa beyond its original end of validity. You can apply for an extension to either continue with your current studies or start a new course within the UK.
There is an eligibility criteria for a Student Visa extension. This includes;
Being in the UK on a Student Visa
Having been given a Confirmation of Acceptance for Studies by your desired educational provider
Being able to prove that your studies will be at a higher academic level than your current course
If you have been within the UK with a valid visa for less than 12 months, you will need to prove that you have the financial stability to support yourself whilst in the UK.
Do I Need to Prove My Academic Progress for a Student Visa Extension?
If you are already in the UK from the US as a student, you might need to showcase that your new course on continue study will be one of the following;
Be at a higher academic level than the course you are currently on
Be at the same level, or at least related to, your previous course or your career aspirations (it will need to be at degree level or higher at a Higher Education Provider)
Be intercalated to a dentistry, medical science or medicine course that you
Started studying under a Student Visa
However, in some circumstances this information and proof is not required.
When Should I Apply for an Extension?
The earliest time you can apply for a Student Visa extension is 3 months before your desired course if due to begin. However, you must also apply within 6 months of receiving your Confirmation of Acceptance for Studies.
It is also necessary that you apply for the extension before your current valid visa expires. If you try to remain in the UK after your valid visa expires, it is possible you will face disciplinary action and could be deported back to the US.
You must not leave the UK to return to the US or any other country whilst you are waiting for the decision on your extension.
What is the Student Visa Extension Application Process?
When applying for a Student Visa extension, it will be required that you submit necessary information and documents, many of which will be similar to that you submitted for your Student Visa.
The information usually includes your travel documents, your valid passports and the Confirmation of Acceptance for Studies.
Currently, the fee for a Student Visa extension stands at £475. However, it will be necessary for you to pay the annual immigration health surcharge. Due to being a student, you will be given a 20% discount on the surcharge- which puts your annual payment for the surcharge at £470.
Applying for a Student Visa extension must be done online. It usually takes around 8 weeks to receive a decision. This could take longer if some of your submitted information needs to be verified, or if you are called in for an interview.
Can I Bring Family Members with me?
Yes, you are allowed to bring family members that are dependents of you from the US to stay within the UK with you.
It is possible to apply to extend your dependents' visa at the same time you apply for yours. You can also apply at a later date, but it must be before their current visa expires.
Their visa expiry dates should be the same date as yours if both your applications are successful.
Am I Able to Stay in the UK After My Studies Have Finished?
If you are wishing to remain in the UK after your studies, you should look into applying for a Graduate Visa.
The Graduate Visa enables graduates of degree level to have the opportunity to live, work or look for work in the UK for up to 2 years. If you have a PhD, it will allow you to do this for 3 years.
This new Graduate Visa will open in the summer of 2021, and will be open to American students graduating from UK educational institutions from this time period.
How Can Total Law Help?
The ability to extend your Student visa in the UK is a valuable one that many US students and students from elsewhere will want to take advantage of.
However, you must still comply with the eligibility criteria and associated requirements with an extension application as with any other visa application.
If you require help with your UK Student Visa extension application, or have any other immigration issue that needs addressing, Total Law can help.
We are expert legal advisers committed to helping you with your immigration issues. We have helped hundreds of our clients with their legal queries and cases, and we could do the same for you, too.
For more information, call us on +44 333 305 9375 today, or contact us online.

Advice Package
Comprehensive immigration advice tailored to your circumstances and goals.

Application Package
Designed to make your visa application as smooth and stress-free as possible.

Fast Track Package
Premium application service that ensures your visa application is submitted to meet your deadline.

Appeal Package
Ensure you have the greatest chance of a successful appeal. We will represent you in any case.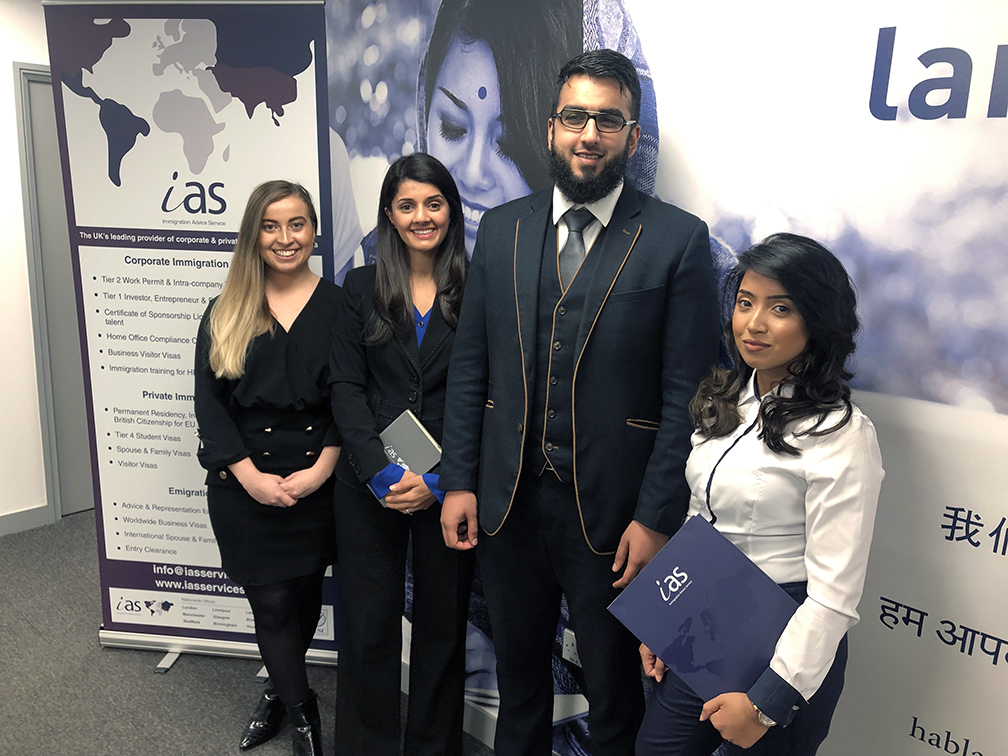 The Advice Package
During this untimed Advice Session with our professional immigration lawyers in London, you will receive our comprehensive advice, completely tailored to your needs and your situation.
Request the Advice Package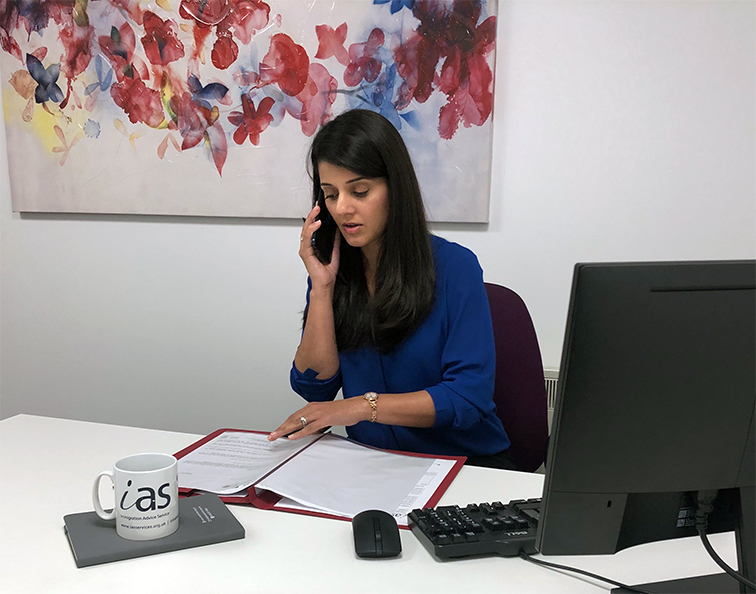 The Application Package
With our Application Package, your dedicated immigration lawyer will advise you on your application process and eligibility. Your caseworker will then complete and submit your forms to the Home Office on your behalf.
Request the Application Package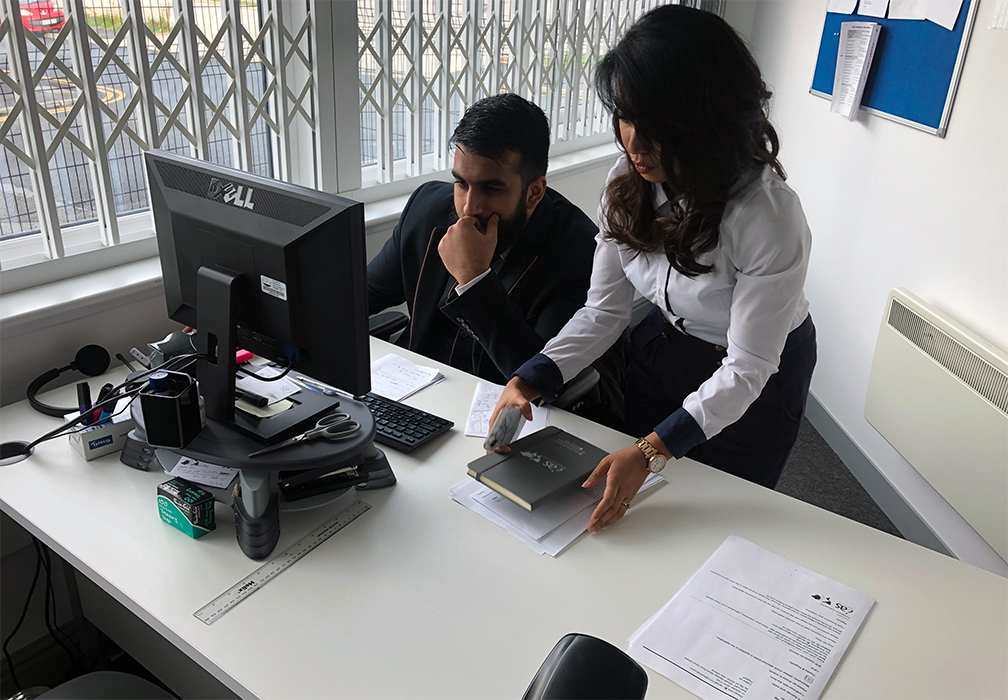 The Fast Track Package
Our Fast-Track Application Package is a premium service for those who need to submit their application in time with their deadlines. Your case will become a top priority for our lawyers and you will benefit from our highest-quality services.
Request the Fast Track Package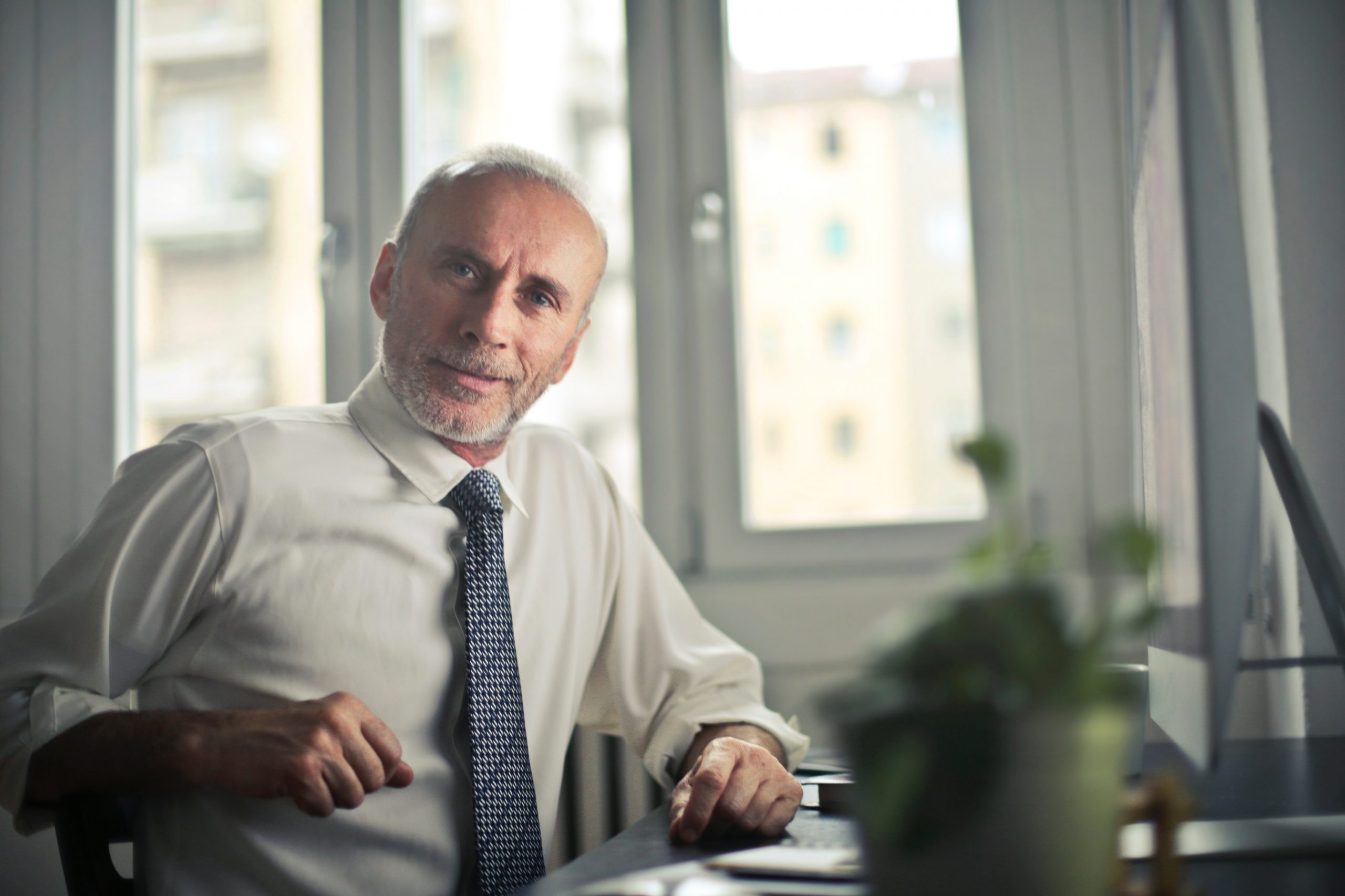 The Appeal Package
By choosing our Appeal Package, you can rely on our lawyers' legal knowledge and experience to ensure you have the highest chance of a successful appeal. We will also fully represent you in any hearings/tribunals.
Request the Appeal Package
Related pages for your continued reading.
Frequently Asked Questions
Yes, there are certain situations in which you will not need to show any evidence of your academic progress. In particular, you will not need to do this if any of the following are true;
You are repeating modules or resitting exams
You are applying for the first time to complete a course of study at a new institution which was actually started at a different institution which has lost its student sponsorship license
You are applying after working as a student union sabbatical officer to complete a course of study which you started under your last Student Visa
You are continuing a dentistry, medical or medical science degree after you have finished an intercalated course
You wish to extend your stay within the UK to complete studies because you have, or want to, take part in a work placement or study abroad programme
You cannot;
Claim any benefits
Be self-employed
Work in particular jobs, such as being a professional sportsperson or sports coach
Study at an academy or a local authority funded school
Yes, it is possible to work in the UK as a student, but there are some restrictions.
You can only work for a maximum of 20 hours a week during term time. This is so your job does not interfere with your studies. Furthermore, if you finish your studies, you cannot carry on working in your job.