UK Business Visitor Visa from the US
You can visit the UK from the US to perform some business activities with a UK Business Visitor Visa. Residents of the US who are not citizens need this visa to become business visitors. We can help you obtain a business visitor visa.
For more information or advice with the UK Business Visitor visa, call our UK visa lawyers on +1 844 290 6312 or contact us online.
What is a Business Visitor Visa?
The UK Business Visitor visa is a visa under the Standard Visitor visa category. This visa allows foreign nationals who are not citizens of countries in the European Economic Area (EEA) or Switzerland to come to the UK to do certain business activities in the United Kingdom.
Business visitors are granted a visa to visit the UK from the US for a maximum of six months for certain business activities that do not involve pay or selling. Academic business visitors may be able to stay for up to 12 months.
US citizens do not need a Business Visitor visa for the business activities approved under this visa. However, if you are only a US resident, you may need to apply for this visa.
Although the visa allows you to do some business-related activities like attending conferences and meetings, you can't work in any capacity. If you need to run a business, the Start-up visa or Innovator visa may be sufficient.
For more information or assistance with acquiring a Business Visitor visa, call us on +1 844 290 6312.
"I'm very happy with the standard of training received on the OISC Level 1 course, i passed my exam. Thank you!"
"My application was approved and a huge weight has been lifted from our shoulders this year "
"We used this service for the spouse visa extension application to assure that all the information was valid and correct."
Business Visitor Visa Permitted Activities
With a Business Visitor visa, you can do the following:
Attend conferences, meetings, interviews, and seminars
Negotiate and sign contracts and deals
Attend trade fairs where you promote your business rather than sell
Attend work-related training if the training isn't available in the US
Give talks that are not for profit or at a commercial event
Visit and inspect a UK site
Get information for their employment overseas
Oversee the delivery of goods and services provided by a UK company to your US company
Train or share information on internal projects with UK employees in the UK office of your company
Install or service equipment or computer software if your US company has a contract with a UK-based customer
You cannot do any paid or unpaid work for a company in the UK or as a self-employed person. Also, internships and selling goods or services are not allowed. You can find the full list of permitted activities here.
UK Business Visitor Visa Requirements
Most people who are admissible into the UK may be able to get a UK Business Visitor visa if they can:
Demonstrate their intention to leave the UK at the end of their business visit
Financially support themselves and dependents throughout the business trip
Pay for the trip and any related cost, including the return or onward journey to the US
Provide proof of the activities they are going to perform while in the UK
If you are visiting the UK with family members, each person has to have a separate application and meet requirements based on what they will do in the UK.
If the activities are under the business visitor category, then they must meet the above requirements. If they are visiting for tourism, they are to meet the standard visitor visa requirements.
Academic and medical visitors have other requirements. For more information or advice, call us on +1 844 290 6312 or email info@total.law.
UK Business Visit Application for US Citizens
As mentioned above, US citizens don't need a Business Visitor visa to do the permitted activities for business visitors. However, they must travel to the UK with a valid US passport and prove at the UK border that they:
Are eligible to do the activities they want to do
Have arranged accommodation for their stay
Will leave the UK at the end of their visit
Can financially support themselves and dependents during their trip
UK Business Visitor Visa Application Process in the US
If you live in the US on a valid visa, you can apply for a UK Business Visitor visa if your country isn't exempt like the US. The earliest you can apply for this visa is three months before you travel.
You are to apply online before you travel to the UK. When filling the online application, you must provide information on your travel, including dates, where you will stay, the cost of your trip, and personal information, including your home address, parents' information, how much you earn, and criminal record.
Also, you may need to provide your travel history, employer's details, and partner's details.
After filling the form, you must pay the visa fees and attend an appointment at the visa application centre. You are expected to give your biometrics and provide the required documents to prove your eligibility at your visa appointment.
If you are traveling to the UK with other family members, start an online application and pay fees for each person. Also, every family member may be required to attend their own visa appointment.
For assistance with applying for a business visitor visa, call us on +1 844 290 6312 or contact us online. We offer immigration advice sessions as face to face appointments at all of our offices, or via the phone.
Required Documents to Visit the United Kingdom
You need the following documents when applying for a Business Visitor visa:
Valid passport or travel document that covers your stay in the UK
Evidence of the activities you plan to do in the UK
Travel itinerary
Proof that you can fund your stay adequately, such as bank statements
Proof that you will leave the UK at the end of the visit, such as business commitment in the US
Length and Conditions of Stay on a Business Visitor Visa
The standard visa is usually valid for up to six months. Long-term visitor visas are valid for 2, 5, or 10 years. Regardless of the time you are given, you can only stay in the UK for up to six months at a time.
You cannot make the UK your home, which means that you cannot return to the UK quite frequently or, as the Home Office puts it, for frequent and successive visits. If you keep returning to the UK often, you may be rejected for any UK visa.
For more information or assistance with visiting the UK on business, call us on +1 844 290 6312 or contact us online. We would love to help you.
Standard Business Visitor visa Cost and Processing Time
The standard visa, which has a maximum length of stay of six months, is £95. You can get a longer-term standard visitor visa though you can only stay for up to six months at a time and cannot return for frequent or successive visits.
A two-year long-term UK visitor visa is £361, a five-year long-term visitor visa is £655, and a ten-year visitor visa is £822.
You should expect it to take about three weeks from your visa appointment until you get a decision. You can get the fast-track application package for a faster application process: the priority service (5 working days) or super-priority service (end of the next working day).
At Total Law, we are professional immigration lawyers that help individuals obtain visas and immigration permits. We can help you get a UK business visitor visa if you are in the US. Our immigration services cover the following:
Assessing your eligibility and necessity for a business visitor visa
Advising on the evidence and documents to provide
Completing a high-quality application for you
Liaising with the Home Office on your behalf
For more information on how we can help you, please call our USA office on +1 844 290 6312, contact us online through live chat or contact form, or email info@total.law.

Advice Package
Comprehensive immigration advice tailored to your circumstances and goals.

Application Package
Designed to make your visa application as smooth and stress-free as possible.

Fast Track Package
Premium application service that ensures your visa application is submitted to meet your deadline.

Appeal Package
Ensure you have the greatest chance of a successful appeal. We will represent you in any case.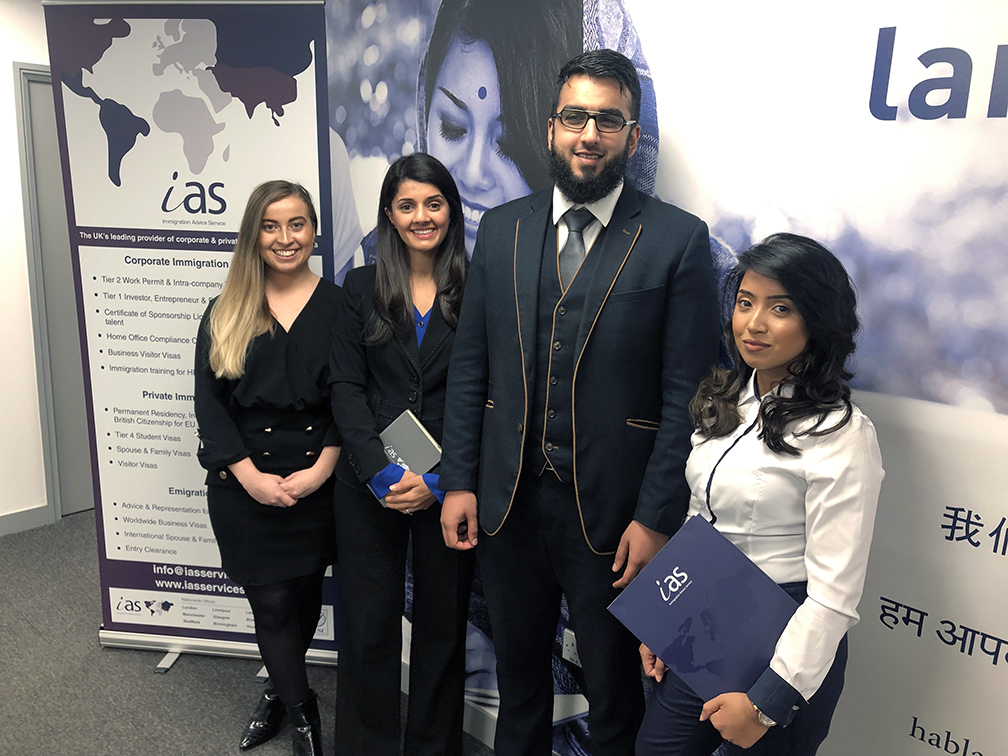 The Advice Package
During this untimed Advice Session with our professional immigration lawyers in London, you will receive our comprehensive advice, completely tailored to your needs and your situation.
Request the Advice Package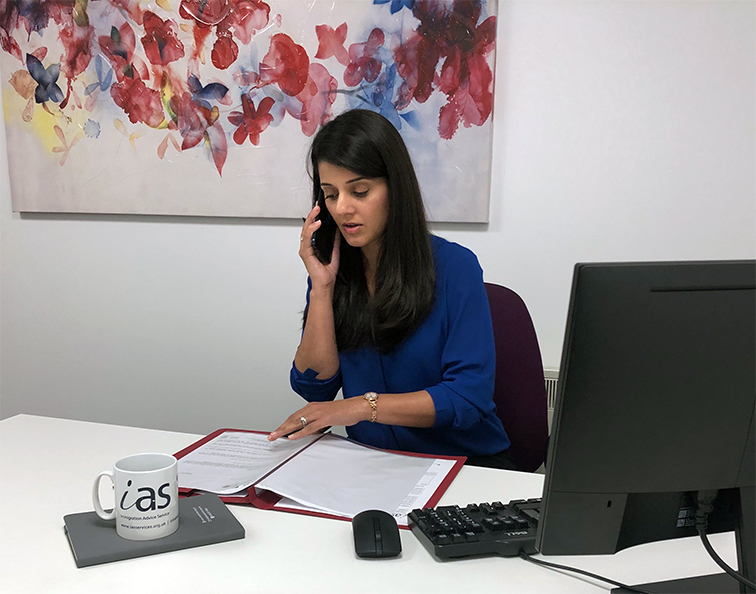 The Application Package
With our Application Package, your dedicated immigration lawyer will advise you on your application process and eligibility. Your caseworker will then complete and submit your forms to the Home Office on your behalf.
Request the Application Package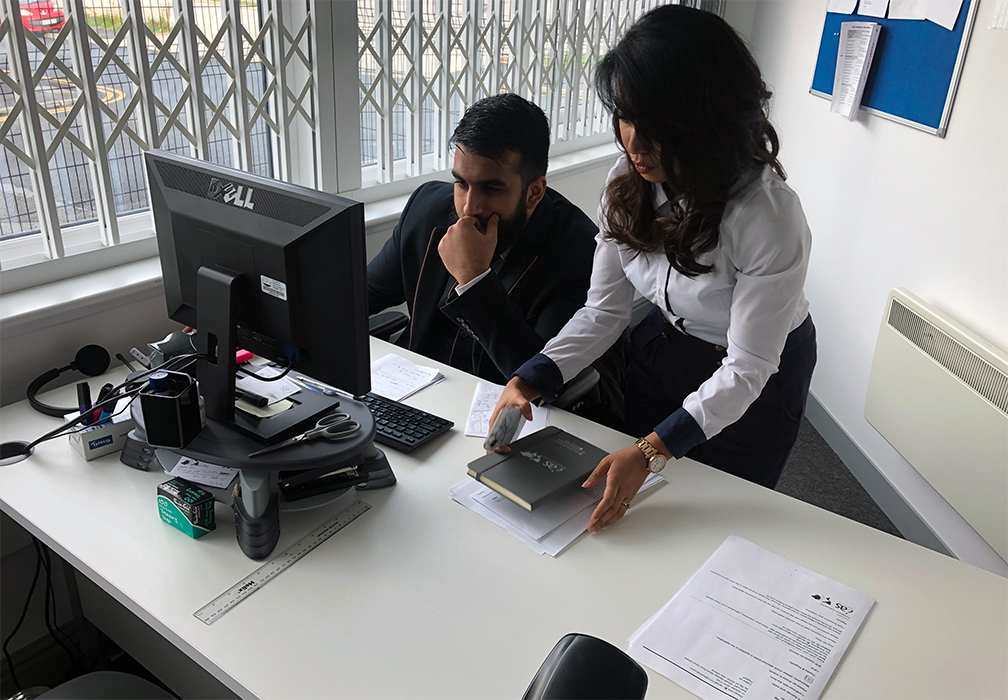 The Fast Track Package
Our Fast-Track Application Package is a premium service for those who need to submit their application in time with their deadlines. Your case will become a top priority for our lawyers and you will benefit from our highest-quality services.
Request the Fast Track Package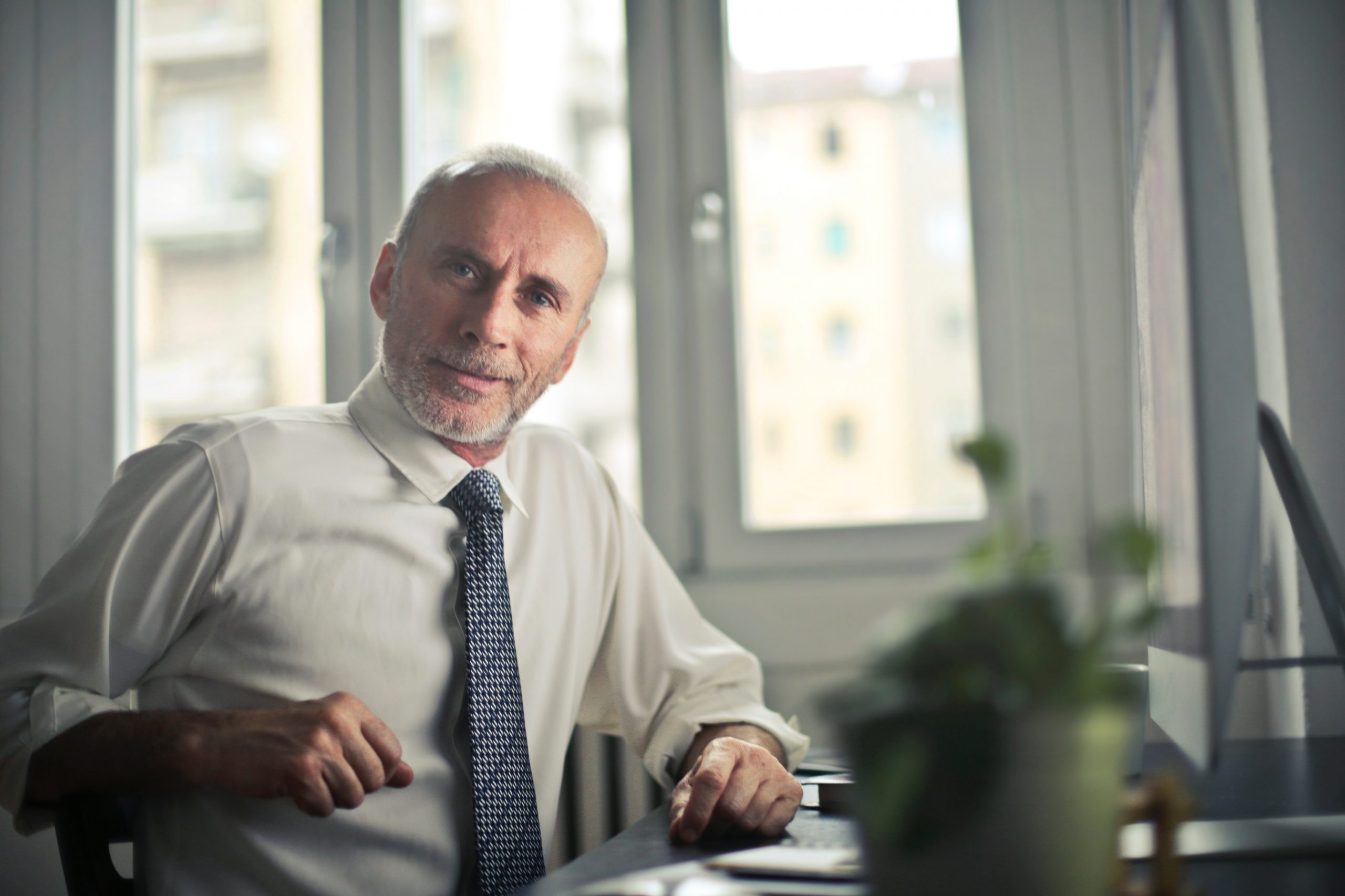 The Appeal Package
By choosing our Appeal Package, you can rely on our lawyers' legal knowledge and experience to ensure you have the highest chance of a successful appeal. We will also fully represent you in any hearings/tribunals.
Request the Appeal Package
Related pages for your continued reading.
Frequently Asked Questions
A visitor can do business in the UK if they have the necessary permit to do so. Visitors only do certain activities with a visitor visa, including attending meetings and negotiating contracts. They cannot sell their services or products while in the UK.
A business visitor can stay in the UK for up to 180 days or six months at a time. However, if their visa has a shorter validity period, they must leave the UK on or before the visa's expiry date. For more information or assistance with the business visitor visa, call +1 844 290 6312 today.
There are different business visas for the UK, including the Start-up visa, Innovator Visa, Investor visa, and Business Visitor visa.
The Start-up visa is a UK business visa for those who want to work alone or in a team to grow a viable and innovative business in the UK. The Innovator visa is for foreign nationals with at least £50,000 to invest and have received endorsement from an approved organization.
The Investor visa is for those who will invest at least £2 million in active and trading UK businesses within the first three months of acquiring the visa. Lastly, the UK's business visitor visa allows foreign nationals to visit the UK for business activities that don't involve active work or pay, except they have the Permitted Paid Engagement visa.