UK Youth Mobility Scheme for US Citizens
The Youth Mobility Scheme visa, previously known as the tier 5 youth mobility scheme, is reserved for young people 18-30 years old that wish to live, work and travel in the United Kingdom for up to two years, or 24 months.
If you have any questions regarding the Youth Mobility Scheme visa, contact our expert immigration lawyers to discuss any concerns you may have, and for assistance navigating the youth mobility visa application process.
You can contact us on +1 844 290 6312 or contact us online seven days a week via our live chat.
Are US citizens eligible for the UK Youth Mobility Scheme visa?
There are eight participating countries that citizens of are eligible to apply for the youth mobility scheme, obtaining entry clearance for a working holiday visa in the UK. These countries are:
Australia – with 30,000 visas available/annually
Canada – with  6,000 visas available/annually
Japan – with 1,500 visas available/annually
Monaco – with 1,000 visas available/annually
New Zealand – with 13,000 visas available/annually
Hong Kong – with 1,000 visas available/ annually
The Republic of Korea – with 1,000 visas available/annually
Taiwan – with 1,000 visa available/annually
This means that as a US citizen, you will need to research alternative UK visas to enter the country for work, such as Ancestry visas or other visa categories. Total Law is accredited to support you with determining which visa would be the best.
However, if you are living in the US by way of US immigration permission, or you hold Dual Citizenship, and you are also a citizen of your home country, which is one of the eight mentioned above, then you can make your Youth Mobility Scheme visa application from the US.. Please note the Youth Mobility visa is also available for any British Overseas Territories citizen or British overseas citizen.
For more information on how Total Law can assist you with your application for the Youth Mobility Scheme, call our team today on +1 844 290 6312. 
"I'm very happy with the standard of training received on the OISC Level 1 course, i passed my exam. Thank you!"
"My application was approved and a huge weight has been lifted from our shoulders this year "
"We used this service for the spouse visa extension application to assure that all the information was valid and correct."
What are the eligibility requirements?
In order to be eligible to apply for the UK Youth Mobility Scheme, you must meet the following requirements:
You must be between the ages of 18 to 30.

If you're from New Zealand, you may be aged between 18 to 35. Australians aged 18 to 35 will also be eligible from 31 January 2024.

Intend to live and work in the United Kingdom for up to 2 years
Have a minimum of £2,530 in your bank account
Be a national from one of eight countries enrolled in this Scheme, or you hold any type of British citizenship/be a British overseas territories citizen/ British national
Have never previously spent time in the United Kingdom under any working or studying scheme/visa
Do not have any children under the age of 18 who are living with you or are financially dependent upon you
Hold valid certificate of sponsorship
Some young people will be required to prove additional information. This will be outlined to you once you register your interest in applying.
What country requires additional information for a youth mobility scheme visa?
If you are a citizen of Hong Kong, Japan, South Korea or Taiwan, you are required to enter the ballot in the Youth Mobility Visa draw before making an application.
Youth Mobility Visa ballots take place two times a year between January and July. The majority of applicants are chosen in the January ballot and any remaining Youth Mobility applicants are later decided in July.
The ballots are open briefly, for 48 hours each draw. To place your name on the Youth Mobility Scheme ballot, you will need to nominate yourself via an email written in English. This email should include the Youth Mobility Scheme applicant's name, date of birth, passport number and contact telephone number.
Any emails successfully sent off with the right information will go ahead and be entered into the Youth Mobility Scheme ballot and applicants will receive an automated response confirming their entry.
If you are successful in the Youth Mobility Scheme ballot, you will get an email stating you have been successful no later than the 16th of July. Once you have received this email, you will have 30 days to submit your Youth Mobility Visa application and pay the corresponding visa application fee.
Financial requirements for the youth mobility scheme visa
To show that you have sufficient finances, you much showcase at least one of the following as evidence:
Your personal bank statement with the banks official stationery or bearing the official stamp of the financial organization
Savings account
Letter(s) from your bank or a financial institution confirming funds
It's important to be aware that any additional accounts, investments, shares, bonds, credit cards and pension funds are not acceptable as proof of savings.
What can youth mobility scheme visa holders do whilst in the UK?
The scheme is a very coveted visa due to the fact that the UK is considered a country with ample opportunities, a great economy, and a solid way of life. It is a new culture and allows you to expand your horizon beyond the way of life in the United States.
The Youth Mobility Scheme permits holders to study (for some courses, an Academic Technology Approval Scheme certificate is needed), work in most jobs, be self-employed and/or establish a company. If you wish to start your own company or business, your office or premises must be rented and your business equipment can not be worth more than £5,000 and must not have any employees.
Under the Youth Mobility Scheme, you can't work as a professional sportsperson (for example as a coach), extend your stay in the UK, access public funds or benefits, or bring family members on your application, rather, they would be required to apply separately.
How to do a visa application for the youth mobility scheme visa?
Interested young people may submit a Youth Mobility Scheme application up to 6 months before entering the UK.
The youth mobility visa scheme application is done exclusively online via the online application portal. Please note, in general, it takes the UK Government's Home Office around three weeks to make a decision on the application.
However, it is possible to get an expedition decision through the optional priority service.
This will add to the visa fee by £500 and make you get your decision available within five working days. Alternatively, you may pay £800 for the super-priority service, to receive a verdict from the Home Office by the end of the next working day.
A critical part of the application is proving your identity. How you do this depends on the citizenship you hold and which passport you have. The method of proving your identity will be told to you during the application process.
The options are as follows: You will either have your fingerprints and photograph (biometrics) taken at a visa application centre near your home.
Alternatively, you will be able to use the 'UK Immigration: ID Check' app to scan your identity document – you'll also create or sign in to your UK Visas and Immigration (UKVI) account.
What is the cost of the visa application?
The application fee for the youth mobility scheme is  £244.
Anyone wishing to apply for the youth mobility scheme visa has to also pay the immigration health charge to the National Health Service (NHS) which is £470 annually.
As previously stated, applicants must prove to the UK government that they have a minimum of £2,530 in their savings account to show they can provide for themselves sufficiently.
There might be some more fees for acquiring biometrics and any health test/vaccines.
How Total Law Can Help
As long as you hold citizenship in one of the 8 eligible countries and are living in the United States, we can support you in every step of the Youth mobility Scheme visa and ensure you present a credible application to the UK government.
We can also speak to you about other work visas if you are not eligible for the Youth Mobility Scheme.
Our knowledgeable team of certificated immigration lawyers are ready and waiting to support you and answer any questions that you may have. We are available to support you seven days a week.
For more information on how Total Law can assist you with your application for the Youth Mobility Scheme, call our team today on +1 844 290 6312. 
Advice Package
Comprehensive immigration advice tailored to your circumstances and goals.
Application Package
Designed to make your visa application as smooth and stress-free as possible.

Fast Track Package
Premium application service that ensures your visa application is submitted to meet your deadline.
Appeal Package
Ensure you have the greatest chance of a successful appeal. We will represent you in any case.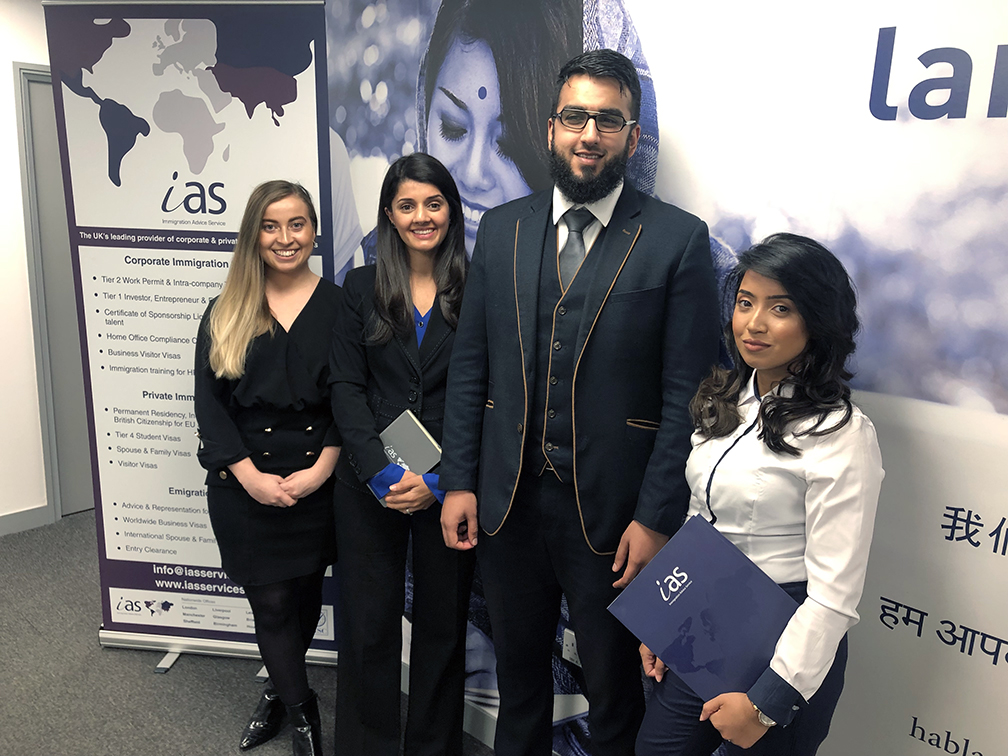 The Advice Package
During this untimed Advice Session with our professional immigration lawyers in London, you will receive our comprehensive advice, completely tailored to your needs and your situation.
Request the Advice Package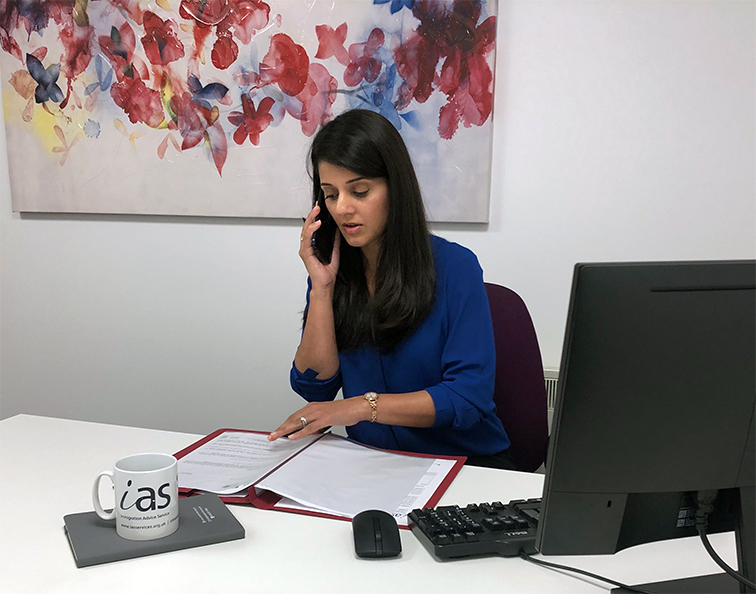 The Application Package
With our Application Package, your dedicated immigration lawyer will advise you on your application process and eligibility. Your caseworker will then complete and submit your forms to the Home Office on your behalf.
Request the Application Package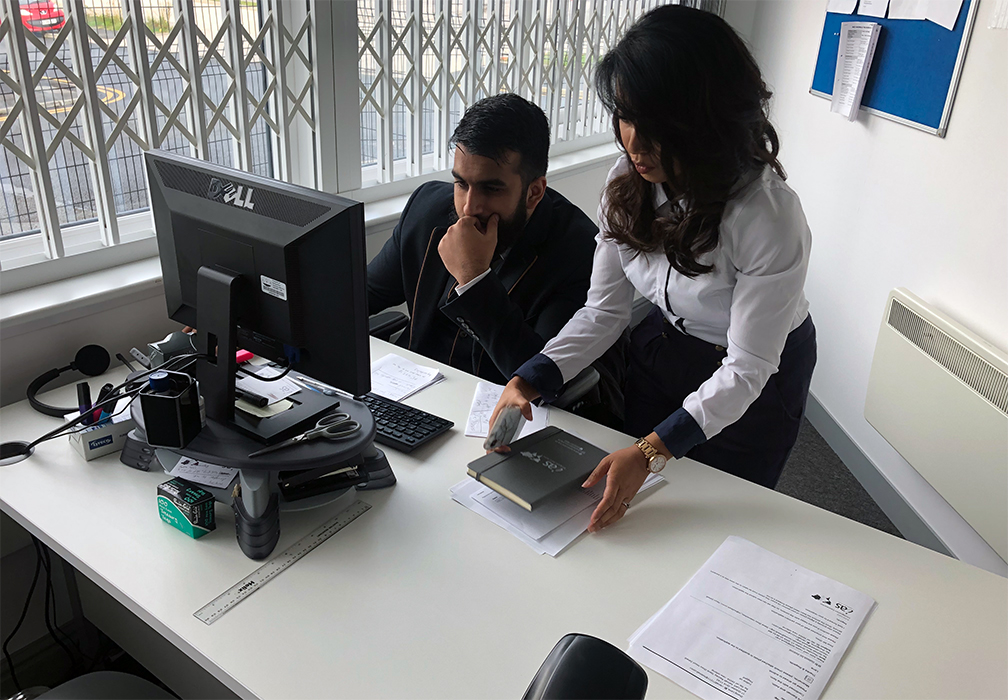 The Fast Track Package
Our Fast-Track Application Package is a premium service for those who need to submit their application in time with their deadlines. Your case will become a top priority for our lawyers and you will benefit from our highest-quality services.
Request the Fast Track Package
The Appeal Package
By choosing our Appeal Package, you can rely on our lawyers' legal knowledge and experience to ensure you have the highest chance of a successful appeal. We will also fully represent you in any hearings/tribunals.
Request the Appeal Package
Related pages for your continued reading.
Frequently Asked Questions
The Youth Mobility scheme visa can only be extended if you're from New Zealand. Australian nationals will also be able to extend their visa from 31 January 2024.
If you're eligible, you will be able to extend your visa by one year when you've spent full two years in the UK with it. You can only extend your visa once.
Extending a Youth Mobility Scheme visa costs £259. You will also have to pay the immigration healthcare surcharge.
If you have any dependents (dependents are considered a legal spouse/civil partner and/or children) they are not permitted to enter via the Youth Mobility Scheme. In addition,  having any children under the age of 18 living with you or that are financially dependent on you is also not permitted. Instead, your partner is allowed to apply for their own, separate, visa, but they cannot enter the United Kingdom as your dependents.
If you happen to give birth while you're living in the UK with a Youth Mobility Scheme, the child does not automatically become a British citizen. Rather, you must apply for the child's visa separately.
Yes, you are allowed to study for most courses while you are on the scheme in the UK.