Can you hire someone from another country to work remotely?
Remote work is becoming a lifestyle among employees rather than a nice-to-have, and the work community is gradually changing to accommodate these changes. Remote work is becoming widespread because it gives talents the freedom to work in cities where they do not live. Hiring workers remotely in your country is easy, as there are only a few local labour laws to consider. Hiring workers remotely from other countries may pose risks different from what is obtainable when hiring remotely in your country.
The laws surrounding hiring someone from another country can be unfamiliar territory, and you may need some help bringing it to life. Some companies may decide to hire someone remotely from another country and then get them to their country. Doing this would require the services of immigration lawyers. Whatever your situation is, you can call at 03334149244 for immediate assistance. You can reach us online, by phone, or at any of our 21 offices in the UK.
What is remote work?
Remote work is an arrangement where employees are not required to commute to a central office building before they can work. It essentially means that an employee, provided they meet their quota and deliver their deliverables, can work from anywhere in the world. It goes by many names such as work from home, remote job, or mobile work.
Before the pandemic of 2020, the remote work option was nice to have for many establishments and was seen as a flex. Only about 4% of all high-paying jobs had the remote choice before the pandemic; at the end of 2020, it rose to about 15%. Today, almost 60% of the United States workforce is remote.
As remote work began to take shape and lift off the ground, concerns and questions are beginning to rise about corporate tax, local tax, and the most prevalent of them all, if you can hire someone from another country to work remotely. Some of these concerns are straightforward, while others are not.
"I'm very happy with the standard of training received on the OISC Level 1 course, i passed my exam. Thank you!"
"My application was approved and a huge weight has been lifted from our shoulders this year "
"We used this service for the spouse visa extension application to assure that all the information was valid and correct."
The rise of remote work
The sudden jump in adopting remote work came during the pandemic when companies realized that with suitable structures, the remote job might not be so scary. Companies and institutions worldwide started looking into remote solutions to keep their business alive and make a profit without risking the lives of their employees. In 2022, the third year of the pandemic, many companies are tilting more towards remote work than regular office work. About 18% of the talents worldwide and 60% of the workforce in the US are now fully remote.
HR managers have realized that with remote work, it does not matter if you are local or international talent, provided you can meet your deliverables, and they can get your pay and benefits across to you. They also realized that hiring someone from another country could save them money. Some foreign countries have a less expensive labor force and can save up to 50% of the hiring cost. They can also save on the cost of having a robust physical office to accommodate all employees.
The rise of remote work allows HR managers to choose from a broader range of the talent pool. Previously, only people within a certain mile radius of the dedicated office space would be considered for employment; however, remote work has made it possible to hire someone halfway around the world, provided they are a great fit.
The reduction in hiring cost of local employees, drop in the running cost of a physical workspace, and the access to a greater pool of talents fueled the rise of remote work. Today, having an option for remote work is more of a requirement for having a solid team rather than a nice-to-have feature.
Hiring remote workers abroad
Hiring international remote workers may be the solution in the US and other countries with a high demand for workers. Hiring remote workers abroad has become easier than expected in just a short time since the bloom of remote work. There are three main ways organizations can hire remote workers abroad.
Hiring through the employer of record (EOR)
An employer of record is a company that stands in the gap for companies not in their location, helping them hire employees. An Employer of record will comply with the local employment laws and can hire remote employees for other companies. EOR is similar to having a shared legal entity abroad.
Hiring an independent contractor
Hiring an independent contractor remotely is the easiest way to engage talents from a global market for the company. The remote contractor is not subject to your local employment laws. You are also not concerned with tax payments or other perks from a full-time employee. However, many foreign workers may not be willing to work under these conditions.
Advantages of hiring remote employees in other countries
Increased productivity
Research has shown that the global workforce has received a boost in productivity since the bloom of remote work, and remote workers are 20-25% more productive than workers in the office. Some countries have a higher propensity for work and tend to be more effective. Hiring employees from these countries can significantly increase your productivity coefficient.
Access to the global talent pool
Hiring remote employees gives you the freedom to choose from the global talent pool, the one that best suits your need, regardless of their location. Companies can access young and vibrant employees to do the work from anywhere across the world as they are the most prevalent age bracket engaged in remote work.
Reduced cost
Hiring remote employees from the foreign market saves costs for both the company and the employee. The company saves costs on running a full-blown office, medical bills, power, internet, office supplies, cleaning, etc., because they only need a fraction of what they would need to run an entire office. On the other hand, the employees save on commuting prices and are less stressed. According to research, it has been shown that remote workers can save $7,000 per year on food, transportation, and childcare.
Diversity
Having remote employees from different countries brings diversity to your business. This diversity makes it easier for the company to permeate new spaces and markets. An all-inclusive and diverse team ensures that ideas from around the world are well represented in your remote teams.
Advice Package
Comprehensive immigration advice tailored to your circumstances and goals.
Application Package
Designed to make your visa application as smooth and stress-free as possible.

Fast Track Package
Premium application service that ensures your visa application is submitted to meet your deadline.
Appeal Package
Ensure you have the greatest chance of a successful appeal. We will represent you in any case.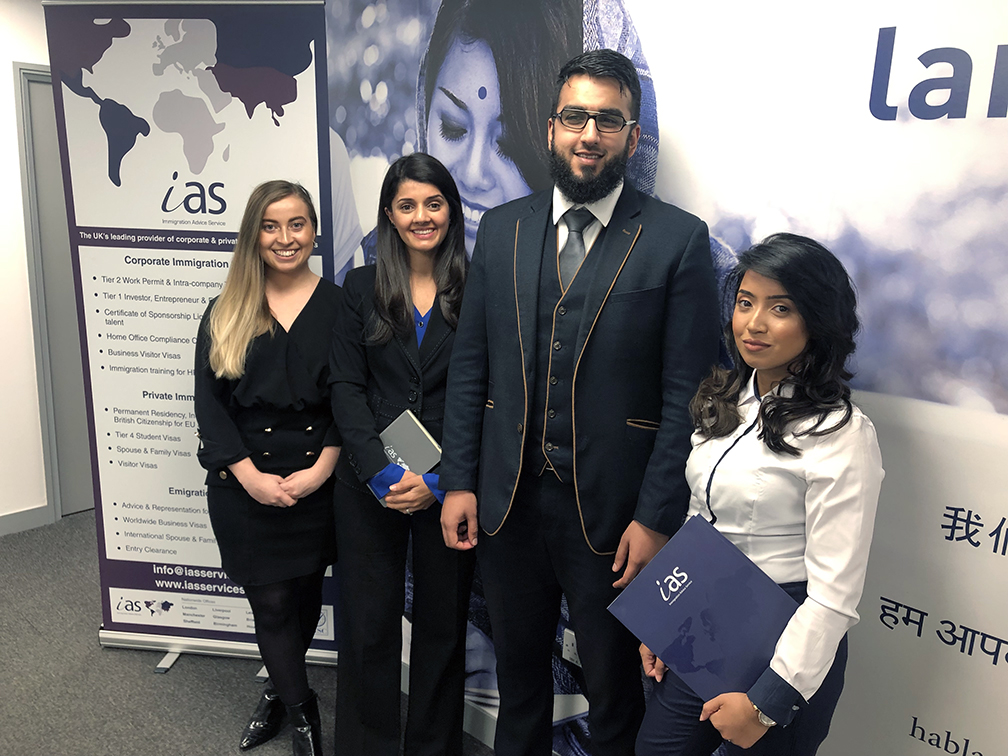 The Advice Package
During this untimed Advice Session with our professional immigration lawyers in London, you will receive our comprehensive advice, completely tailored to your needs and your situation.
Request the Advice Package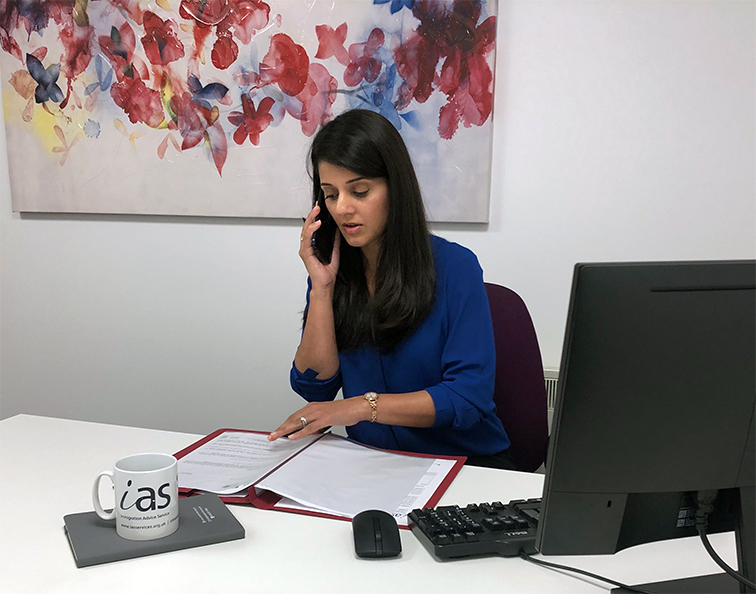 The Application Package
With our Application Package, your dedicated immigration lawyer will advise you on your application process and eligibility. Your caseworker will then complete and submit your forms to the Home Office on your behalf.
Request the Application Package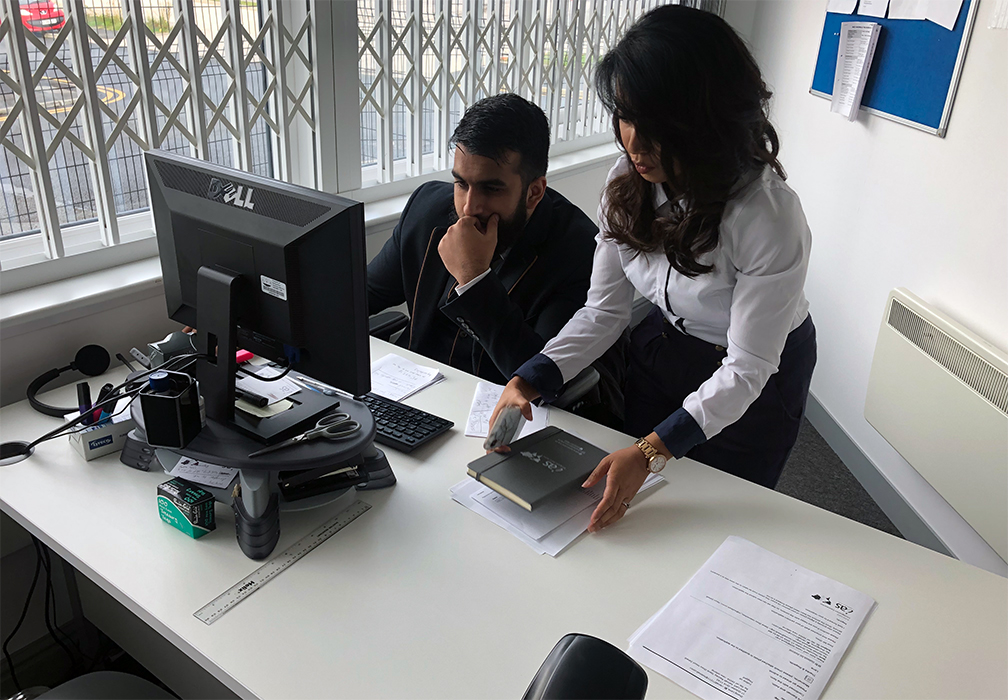 The Fast Track Package
Our Fast-Track Application Package is a premium service for those who need to submit their application in time with their deadlines. Your case will become a top priority for our lawyers and you will benefit from our highest-quality services.
Request the Fast Track Package
The Appeal Package
By choosing our Appeal Package, you can rely on our lawyers' legal knowledge and experience to ensure you have the highest chance of a successful appeal. We will also fully represent you in any hearings/tribunals.
Request the Appeal Package
Related pages for your continued reading.
Frequently Asked Questions